It's that time of year again; the holidays are right around the corner. We know you're looking forward to the impending increase in traffic, but are you ready for it? If you're looking to bulletproof your efficiency this holiday season, we have just the tools you need. We're taking a look at two of the most useful add-ons for Quick Service Restaurants (QSR) to grab this busy season by the horns.
Customer Facing Display (CFD)
Get an ipad or any Airplay-compatible screen, download the app, connect it to your Lightspeed Restaurant POS through Bluetooth and place it in front of your cash register. It's that easy!
Your customers will be able to watch their order build right in front of them while they place it. This added transparency will instantly increase customer satisfaction, improve speed of service and give your guests the peace of mind that their order was correctly entered and that their total reflects precisely what they're getting.


What you see is what you get.
CFD visually presents the following order details:
• Order items
• Order item quantities
• Order item prices
• Order item modifiers
• Subtotal price (For tax-exclusive accounts)
• Tax percentage and total (if applicable)
• Total price for the order
Don't forget to customize your CFD with your logo, background image or even display a mouth-watering shot of the day's special. They say a picture is worth a thousand words; but we think it makes your business look like a million bucks.
Kitchen Display System (KDS)
Say goodbye to those bulky printers and ticket clutter; all your orders are now centralized into one intuitive screen. Like the CFD, the Kitchen Display System is just as easy to install and implement.
Your wait staff can continue to go about their business as usual, only now when they send their order to the kitchen, it pops up on your kitchen display instead of printing a ticket. You can even set up an audible alert to notify your staff of a new order without breaking workflow.
Orders cycle through three stages:
• New (grey box)
• Cooking (orange box)
• Done (green box)
When kitchen staff is cooking an order, they can simply swipe it to update its cycle or bump it using the Lightspeed bump bar.
We know how busy it can get in the kitchen, which is why it's so important to use tools that save you time and empower your staff to manage incoming orders more effectively. If you have modifiers, they'll be displayed clearly to make sure your staff get it right every time.
You can also set-up multiple screens throughout your business to achieve even faster service. For example, have your Lightspeed Restaurant POS send the food orders to the kitchen but drink orders to the bar instead, freeing up your cooks to let them focus on what they do best.
This tool will not only have your staff working more efficiently, but will also have your guests pleasantly surprised by the speed of service and quality it secretly provides. And just think about all that paper and ink you won't be throwing out the window anymore.
Talk to one of our specialists today to learn more about pricing and whether these tools provide the right solutions for your business.
Still unsure? Have more questions?
Chat with a restaurant POS specialist and learn everything you need to know about these add-ons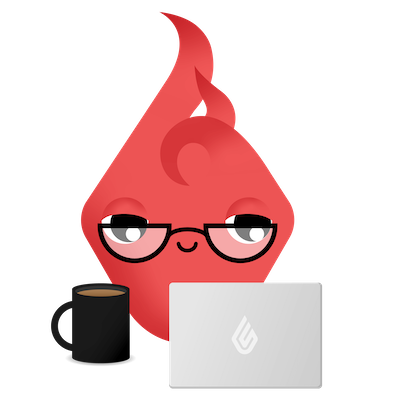 News you care about. Tips you can use.
Everything your business needs to grow, delivered straight to your inbox.