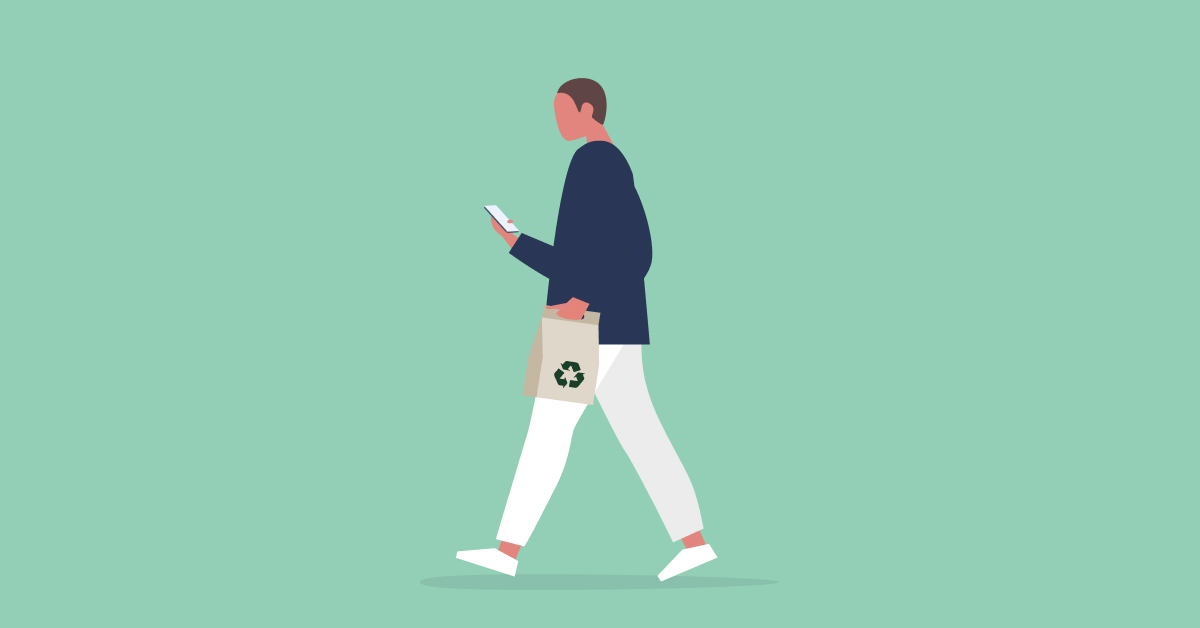 As covid restrictions ease, Australians are excited to get back out there, and fill every table for breakfast, brunch, lunch, breakfast matinee (that's around 2pm when the hungover crowd manage to stir, and crave coffee & eggs), dinner, supper, post-supper nightcap, and any other far-fetched reason to go and enjoy a meal, and a drink with our friends after a few months in lockdown for New South Wales and Victoria.
But there will come a time when a decision has to be made. Should you go out for dinner and drinks for the 3rd time this week, or make a more conservative choice, and turn in early? After all, at some point life has to return to normal, and the weekend will become the default time-slot for socialising once again.
And this begs the question, what will be left after the inevitable covid bounce back has bounced?
What trends can hospitality businesses adopt from their covid-enforced pivots, and incorporate into their modus operandi?
Using cold, hard stats, I've identified which trends look likely to stick, once life's social rhythms play a more familiar tune:
Technological anxiety has gone
We all knew it was coming. Any of us that worked the register, or cashed up at the end of a shift over the past few years has seen the decline of physical cash payments, and the rise of digital payments.
It was a steady, and predictable growth too.
Digital payments aren't slowing down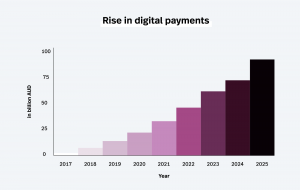 From 2017, when payments made with a digital wallet accounted for around $2.5 billion per year, this figure rose at an average rate of around $5 billion per year until the pandemic hit, hitting almost $12.6 billion in 2019.
Once there was a government mandated ban on physical cash to stop the spread of COVID, these numbers shot up to $22.7 billion in 2020, and then rising a further $9.6 billion in 2021, hitting $32.3 billion.
This is predicted to hit almost $89 billion by 2025, suggesting that digital payments are here to stay.
And this is a good thing.
Not only is it convenient for customers to pay with a tap of their phone, it's also good for your business. Less cash handling means less margin for error, because there's no counting involved. It also means it's more hygenic, because there's less physical contact, not only between customers and staff, but also with the cash itself.
And with more digital payments, comes more data. You can track where, when, and on what your customers are spending their money, aiding everything from your rostering, to inventory management.
QR codes have made a lasting return
QR codes have been around for a lot longer than you might realise, about 26 years (I know, right?). For a while they seemed a bit gimmicky, slotted into the bottom corner of a promotional poster, or squeezed onto the back of a menu, and they looked to be forever on the peripherals of the dining world, never to realise their full potential. Just a bit of unnecessary tech that few knew how to utilise, and even fewer knew how to use.
But their use has skyrocketed since the pandemic, as they became the default method for the safe gathering, and exchange of information for everything from checking into everywhere you went, to replacing physical menus.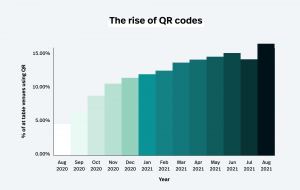 In August of 2020, the usage of QR codes was only at 4.9% of Lightspeed venues. That number rose steadily each month though (apart from July of this year), topping out at 15.2% in August of 2021. This suggests that QR codes could be being used as more than just a means of checking in.
"…QR codes have the potential to give you even more insights to your customer's behaviours…"
And again, this makes sense.
Apart from the mandatory check-ins, QR codes have the potential to give you even more insights to your customer's behaviours, including digital loyalty schemes, special offers, and most frequent visiting times.
There's also their use as a vessel for your digital menu. The benefits here being even more data on your customer's spending habits, their tastes and distastes, and the improved customer service that comes from freeing up your waitstaff. There's also the benefit of cutting your costs in printing, and saving paper.
Which leads quite nicely to another trend.
The millennials will lead the way
The modern day 18-35 demographic has a much more rounded view on food & drink than the previous generations ever did. It's no longer enough to offer a good product, and good customer service. The expectations of millennials goes beyond the bare minimum.
Now that it's their turn at the market wheel, they're spending their money on products that show that they have the future in mind.
The demand for plant-based meats
A meat-free, or a plant-based diet is on the rise, and restaurants have to adapt to keep up with increasing demand and expectations.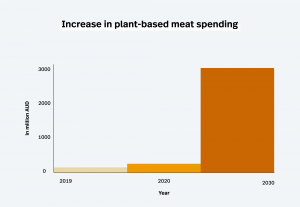 Annual spending on plant-based meat is on the rise, with a total spend per year of $140 million in 2019, rising to $185 million in 2020, and predicted to hit $2.9 billion by 2030. It's no wonder you can already get plant-based meat in Coles.
It's no longer enough to offer one or two plant-based, or meat-free options on a menu filled with products derived from animals.
Sustainable packaging is a growing factor
With 73% of Millennials saying they'd be willing to spend more on a product if it was sustainable, this could be a trend that could be sticking around for years to come.
When asked what steps they were taking to avoid single-use plastics, 19% of respondents said that they bring their own cup when buying take away coffee, while 24% said that they avoid plastic utensils (or replace them with biodegradable alternatives).
This posed a slight problem at the onset of the pandemic when a lot of cafes introduced policies prohibiting the use of reusable cups (in the interest of staff safety). However, from personal experience, most customers were understanding.
With the growing takeaway market, packaging your food & drinks in non-recyclables is a sure fire way to lose points within such a competitive and growing market.
Which reminds me.
There's a new era for takeaway
When the pandemic closed most of our favourite venues for everything except takeaways, the industry had to act fast, and pivot to a model that could keep them ticking over, and keep their products in the customer's minds, and mouths.
"…giving the customer an added connection to their food."
Many restaurants began offering takeaway-friendly versions of their more popular dishes. A lot of fine dining spots now offer a full cook-at-home menu, preparing the different components of their dishes, and leaving the cooking for you to do in your kitchen, not only ensuring a fresher meal come chow time, but also giving the customer an added connection to their food. Takeaway food has literally never been so high quality.
Many bars took advantage of the ATO scrapping their tax on takeaway cocktails, and re-packaged tap beers (which has since been made permanent), meaning that they, and their staff could keep working even when the venue's doors were closed.
Neighbourhood venues are getting busy
One aspect of the lockdowns is that a lot of people are working from home. This means that a lot of the CBDs in major cities like Sydney, or Melbourne became veritable ghost towns overnight, as workers ditched their commutes and settled in for an extended shift at home.
The result of this has seen a boom in neighbourhood venues as the locals that would usually only be around on the weekends are now in the area 24/7.
Notable chefs are setting up away from the hustle & bustle of the CBD, with suburbs like Paddington, and Everleigh growing more popular with restaurateurs.
What does this mean for the future?
In short, all signs point to the delivery and takeaway market being of a higher quality overall. Not everybody wants to make the effort of eating out at a fine dining restaurant every week, but they might still want the food. It's shown a viable solution to a part of the industry which was seeing major establishments closing at a worrying rate before anybody knew a pandemic was just around the corner.
The younger end of the consumer scale is showing how they value a more sustainable, transparent, and overall meat-free offering.
And if there's a positive to come from the pandemic, it's been how the public has embraced technology. What was once an area capable of causing mild panic, with digital menus, cashless payments, and QR codes, is now an industry norm, and the pandemic was the push we needed to overcome our hesitancy.
And whilst it's difficult to predict the future, once the dust settles, and the post-pandemic dine-out boom has dissipated, the signs point to these things sticking around for the long haul, and the industry will be a better place for it.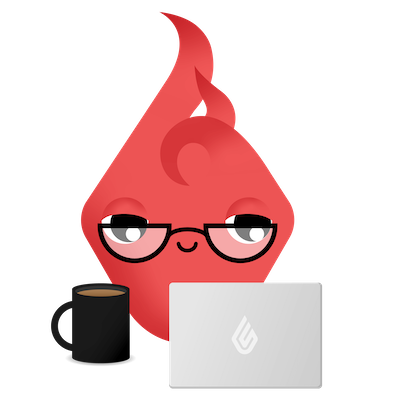 News you care about. Tips you can use.
Everything your business needs to grow, delivered straight to your inbox.