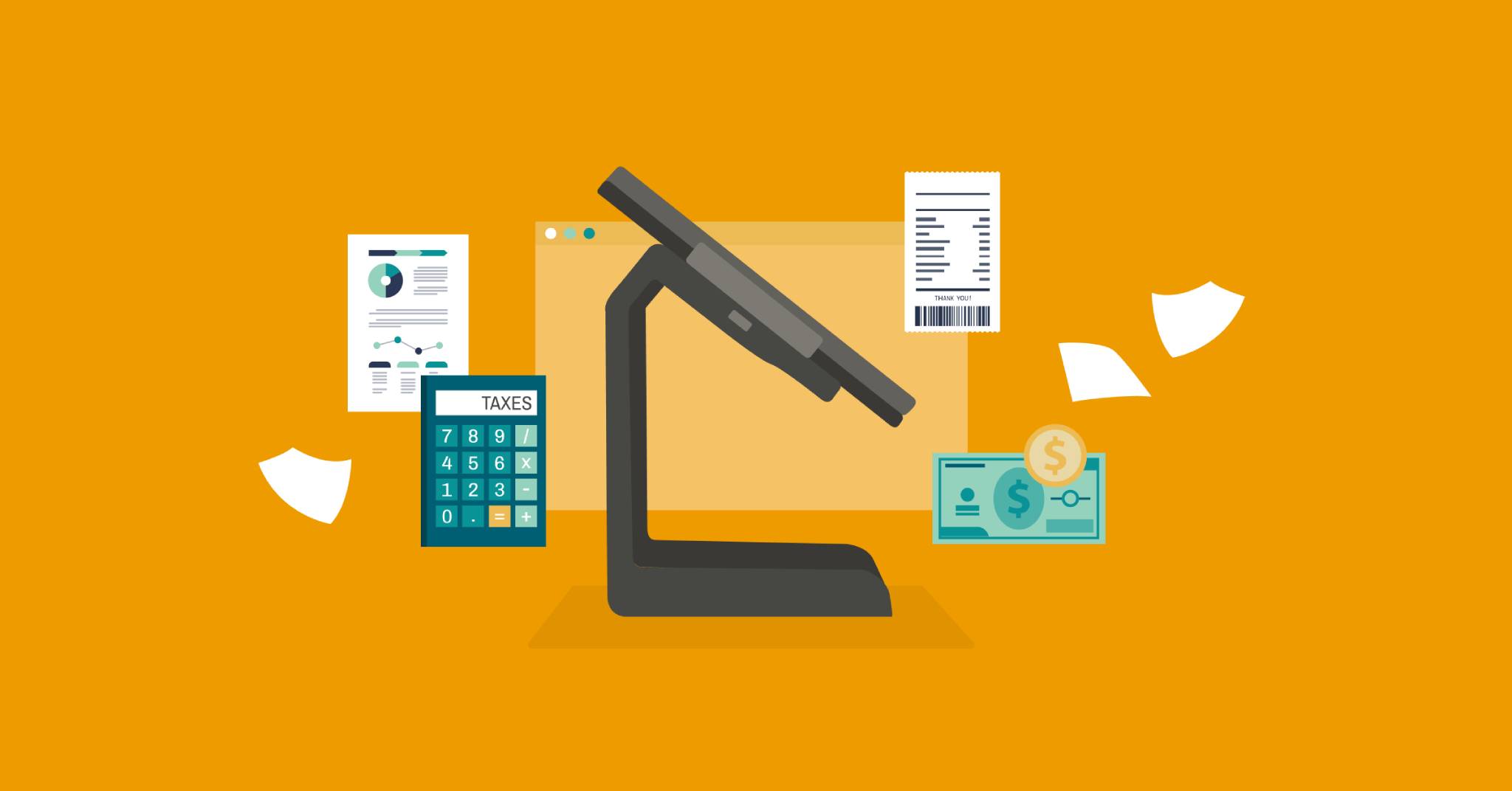 When a business starts out, there are lists-upon-lists of tasks flying around, each one vying for your attention. And some of these tasks are more attractive than others.
For example, picking out designs for your dining room is measurably more appealing than sourcing stainless kitchen benches. Or choosing which colours go where trumps filing through your licence applications.
You see where I'm going with this.
But there's one area which is particularly unappealing—particularly dry—and it can be a daunting place to step foot into.
I'm talking about your accounting.
It's an area almost defined by miscalculations, confusing spreadsheets, and government jargon, so much so that approaching it with anything less than a doctorate in finance would seem unwise.
And so, amongst the fitting out, and the promotion, and the grand openings, accounting gets pushed to the back of the cupboard until the mayhem and chaos of opening subsides, and the nagging anxiety of an audit becomes too much to bear.
But it doesn't have to be like this. Accounting can be an easy terrain to navigate, and I'll show you how in these 3 easy steps:
Setting up your accounting software
Show of hands, who here has begun their accounting journey by opening up Excel and setting up a basic spreadsheet. If you actually raised your hand whilst reading this, I thank you for your participation.
And look, there's nothing wrong with sorting your finances out with a spreadsheet. We've all done it. And when it's done well by somebody with at least a basic understanding of spreadsheet formulas, it can suffice.
But that's a rare thing, isn't it?
Too often, a formula that promises the world mysteriously doesn't work and you're presented with a page full of cells showing only the dreaded "#VALUE". You spend hours watching and rewatching the Youtube video you found the formula on, trying to troubleshoot where you went wrong to no avail.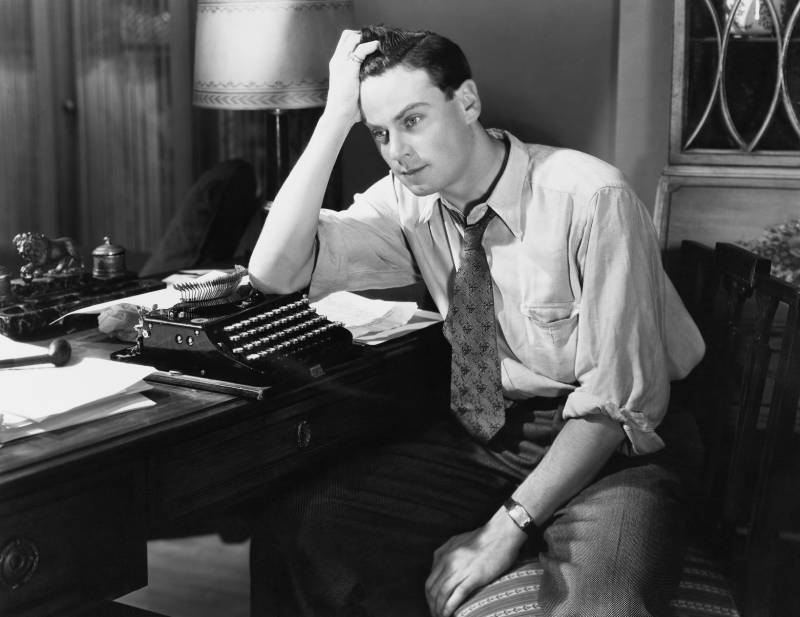 And that's the achillie's heel of spreadsheets; simple human error can bring them crashing down, and it only takes one.
Setup is easy with accounting software integrations
With Lightspeed, you can integrate your accounting software directly into your POS, and it's so easy to set up, I think even I would be able to handle it.
An integration with accounting software such as Xero means that all you have to do to get started is enter your business details and you're ready to go.
From there, you can see a snapshot of how your business is performing, track cash flow, and view how your business is doing over the space of a year.
No more home-made spreadsheets, just more time.
Making the eofy easier
Ah yes, Mr Taxman: my eternal enemy.
There's probably nothing more confusing or daunting when it comes to accounting than tax. With so much red tape, jargon, brackets, rates, and any other term you can think of, it gets me in a cold sweat just thinking about it. Not to mention, if you mess things up enough in the tax department, you land yourself in some serious trouble.
And tax is across every part of your accounting, so there's no hiding.
Receive a payment. Tax! Make a payment. Boom, tax! Pay your staff. Guys, tax is there too. I'm sorry, it's just everywhere.
And because it's everywhere, it makes accounting that little bit more…erm…taxing. You double and triple-check your work, worrying if everything's kosher or not, lest the taxman find you and crush your dreams one financial misdemeanor at a time.
At the end of it all, you're a crumpled mess of a human and you find yourself reaching for a stiff drink from the back bar that you know you'll have to declare as spoilage later, so you avoid missing any tax that's due on it, of course.
Tax made simpler
If this sounds like you, there is some good news. There's accounting software integrations that can take away most of your tax-induced migraines, and leave you free to focus on restocking a depleted back bar.
Accounting software like MYOB has the brain of a computer (so all of those complicated tax laws are child's play), but the accessibility of a human, so it's easy to use.
Linked to Lightspeed POS, you can enter all of your invoices & receipts, and the software automatically reads the information and updates your accounts.
It can even link directly to your bank account so that all transactions, both incoming & outgoing, are automatically updated in your software, ready to be reconciled. That means zero data entry on your end.
And when it comes to reconciliation, the MYOB Capture App lets you take a photo of any invoice and the app enters the details for you, meaning no more searching through a week-old receipt for the business name, only to find that it's been smudged off in your wallet.
Just take a picture as soon as you're handed the receipt and you'll know when, who, and how much, and your wallet will have more room for all of the extra cash you'll be saving.
Payroll time
I'm going to be honest with you, payroll for me was never really that bad. I had my accounting software all set up, and I had the blessing of a really small team.
But I've worked places with bigger teams — gargantuan teams — and pay day was a mess.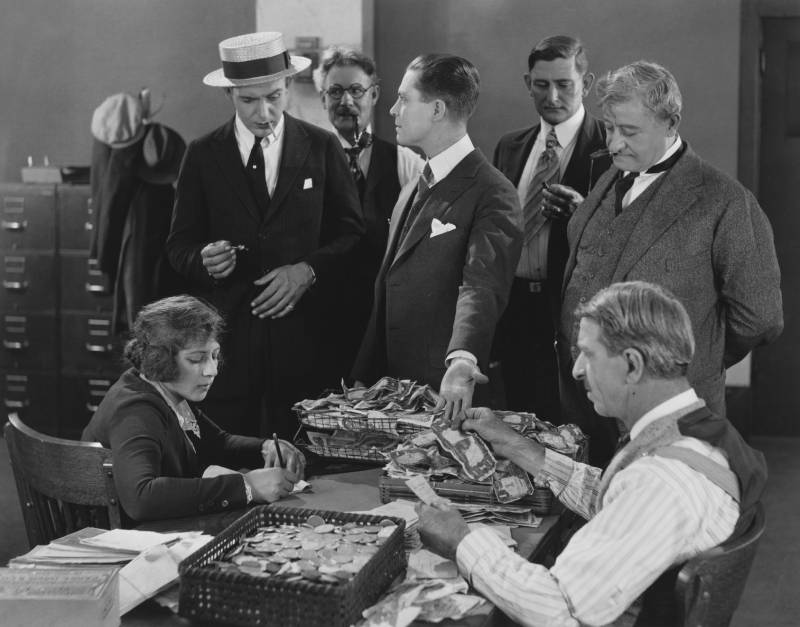 Again, I'd fire up the spreadsheets and spend the 1st hour figuring out which part was wrong because all I could see was a sea of "#VALUE" again. Then, once I'd worked out those kinks, I'd have to enter everybody's hours into it, one person at a time, one shift at a time. Multiply this by about 50, and I'd be lucky if I'd be done by lunch.
After that, it was out with the calculator to work out how much of their pay went to them, how much to their super fund, and how much to our old foe the tax man.
It was a mournful day each week spent cooped up in an office on an old desktop PC, especially because I knew there were people out there that were so much better than I was at this stuff, and all I wanted was to pour some rosettas downstairs.
Integrating your payroll software
But those days spent in some dingy office are a distant memory because, in case you haven't guessed it already, you can integrate your payroll software into Lightspeed POS too.
There's no more manual data entry, or troubleshooting dodgy spreadsheets anymore either. Payroll software such as Deputy can link directly to your accounting software, like Xero, QuickBooks, or MYOB, so you'll always have the right information about when your team was on the clock.
You can also pay your staff with any device, phone, laptop, tablet, watch (maybe, don't quote me on that). The point is, wherever you are, you can get your payroll done quickly.
You can pay their super via your accounting software integrations, and then send all of your error-free reports directly to the ATO.
And finally, you can invite anybody to use your account. If you're part of a business partnership, every partner can have access. So too can your accountant, and your bookkeeper meaning they don't have to wait for you to send any information to them, they can simply login and view it themselves.
Conclusion
A lot has changed over the years since I was running a business.
Where once the admin work of hospitality manager was the realm of hours spent in an office, head buried in a selection of home-made spreadsheets, and the spectre of the tax man lurking in the corner, ready for slightest miscalculation. Now, it's borderline serene.
Accounting software for hospitality is now so advanced and user-friendly that with a few taps on a phone or a tablet, you can enter your invoices, reconcile your accounts, pay your staff, and notify the tax man in minutes, all without even getting out of bed.
It's all in one place, and it's all connected.
And that's what it's all about, at the end of the day; utilising the tech available to you to make your life as a business owner as easy as possible.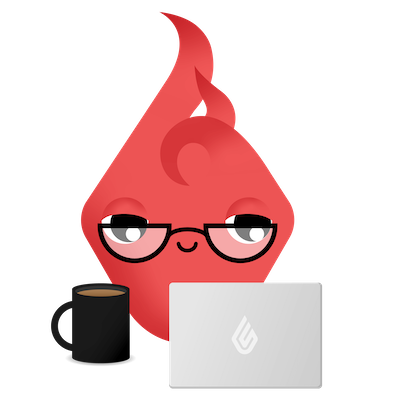 News you care about. Tips you can use.
Everything your business needs to grow, delivered straight to your inbox.