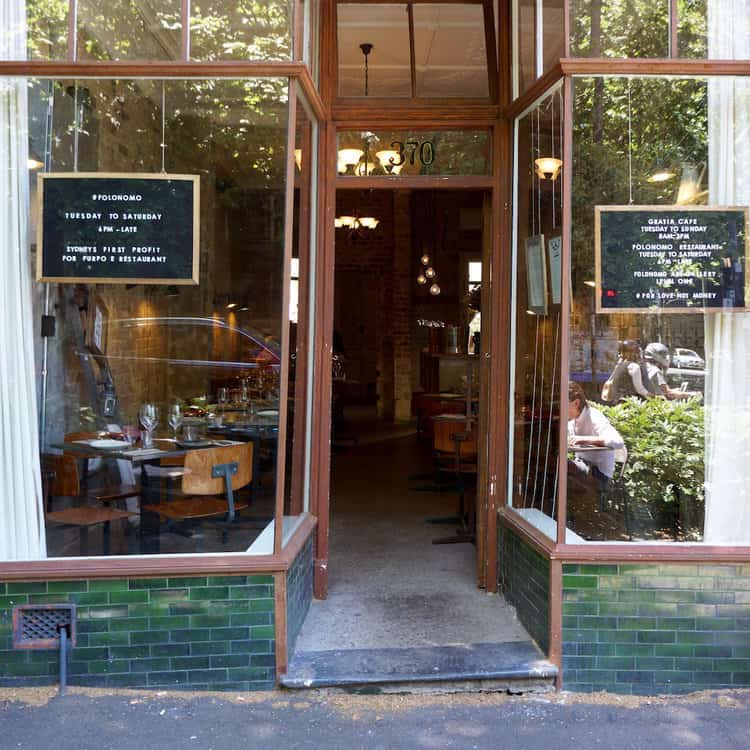 We're big proponents of minimising waste here at Lightspeed. In fact, our wastage feature helps thousands of businesses worldwide to do much more with less. While it's nearly impossible for a restaurant to go entirely without a drop of waste, we're confident that it can be done, and some mythical establishments out there may be succeeding.
It's a challenging thing to prove, but we're also not here to play detective – whether or not restaurants are achieving actual 100% waste-free status is totally beside the point. We simply want to celebrate the folks in the industry who are out there doing their very best to help this big blue planet of ours by minimising their waste.
So, in the spirit of one of our favourite initiatives, here are four cool restaurants we'd like to give a special shout-out to for their zero waste efforts. Honestly, if we could acknowledge every single establishment on the planet that embraced cutting back on waste as part of their ethos, we totally would, but we'll start here:
1. Folonomo
The first on our list is one of our beloveds, and they happen to be loyal Lightspeed users as well. We're talking about Folonomo – a legendary space that not only boasts one of the tastiest menus in Surry Hills, but they give 100% of their profits to charity. Yep, you heard that right – these guys work hard, serve up deliciousness, and then give all that hard earned profit away. Folonomo, after all, is made up from the first two letters of each word in the phrase, "For Love Not Money". Pretty clever, right? We love everything these guys stand for and we're also big fans of their sister joint, Gratia, which means "gratitude" in Italian. The menus are different, but they share a chef, a heartfelt mission, and super local, fresh ingredients.
Folonomo works closely with its suppliers to ensure its footprint is minimised. This means they're saying "no" to excess packaging, processing, and transportation, all of which contribute to environmental pollution. By staying farm-to-table fresh, this Surry Hills favourite is embracing zero waste, all while dishing up massive portions of love.
2. Wolf
If you're a fan of Top Chef, then you might be familiar with the owner and executive chef of this next restaurant on our list. Marcel Vigneron was runner up on Season 2 of the popular American series and he's done extremely well for himself over the years, now running the hip LA eatery, Wolf. Marcel doesn't overcomplicate his food by dousing it in spices. Instead, he uses quality cuts of meat, flavourful organic produce, and he keeps everything light and fresh. Why mess with naturally delicious food? Some customer favourites at the Melrose hotspot include warm fresh castelvetrano olives, Chai French Toast, and Braised Beef Cheeks. Yep, our mouths are definitely watering and we'll be booking our flight to the City of Angels soon for some of those olives.
Aside from the fact that this restaurant rocks a killer menu and a celebrity chef, Wolf makes this list because of its dedication to minimising waste. By offering a seasonal menu and sourcing all of its ingredients from sustainable, organic, and local family farms, Wolf keeps its quality high and its footprint ultra light.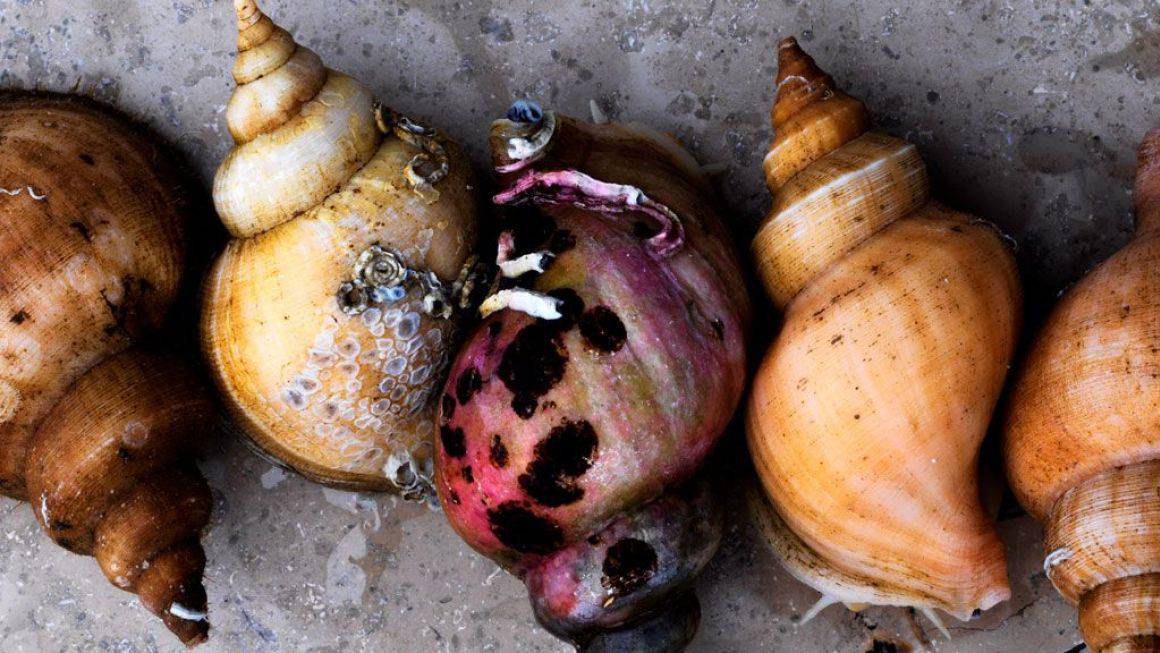 3. Noma
Oh, Noma, do you really even need an introduction? Copenhagen's two-Michelin-star restaurant run by chef René Redzepi is repeatedly named the best restaurant in the world. And despite its status on the foodie charts, guests also report that the place is surprisingly unpretentious. The restaurant features dishes like dried moss, ants, and mould. Yes, that's right, one of the most famous restaurants in the world serves up bugs and mildew, and customers love it. The ants give the dishes a sour kick due to their formic acid reserve, so it just makes things a little more fun. "Shockingly good," in fact, according to a Bloomberg Review by Tejal Rao.
Noma has a big zero waste initiative, and they're really well known for it. René actually turned to Australia for a way to recycle his kitchen waste. The Australian Closed Loop machine turns Noma's food waste into compost and reduces its volume by 90% in 24 hours. René also promotes locally sourced food and produce, and he really makes people feel proud of their food. Noma is a true innovator in the space, and we commend René not only for his weird and wonderful menu, but for his efforts to remain one of the most sustainable restaurants we know.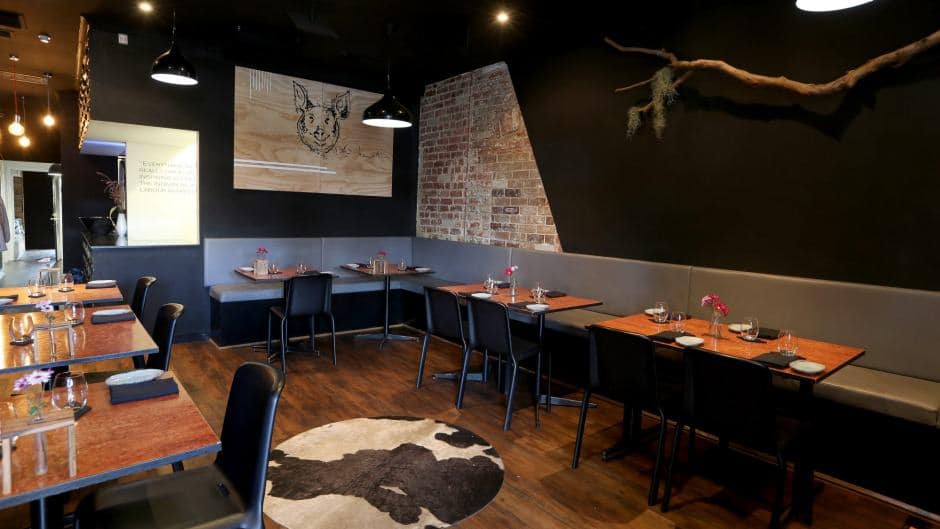 4. O.MY
This award-winning Beaconsfield restaurant is another that cooks with produce they've grown themselves. O.MY was started by the Bertoncello brothers who never let limited resources stop them from their dream of opening a restaurant. The restaurant was built in an old butcher's shop which now seats 25. Blayne Bertoncello is the head chef and he runs the restaurant with brothers, Chayse and Tyson. Their dishes are inspired by whatever is currently in their garden.
The brothers' garden is located at a nearby farm in Cardina, and the entire O.MY team gets involved in farm visits several times per week. We think the team involvement is incredibly inspiring, but these guys take the whole waste-free thing a few steps further. They pickle, preserve, and dehydrate excess fruit, flowers and vegetables, so they really do keep the trash to a pretty epic minimum. We love the family vibe of this place, and these guys clearly have a lot of passion for the business they've built and the food they serve. It shows.
As far as restaurants that embrace a zero waste mentality go, we know we've barely scratched the surface here. And that's a good thing. Trends in the food industry are really starting to move more and more in the direction of sustainability, and we can only hope that this continues for years to come. In the meantime, the future seems to be looking a lot greener these days, thanks to restaurants like Folonomo, Wolf, Nola, and O.MY.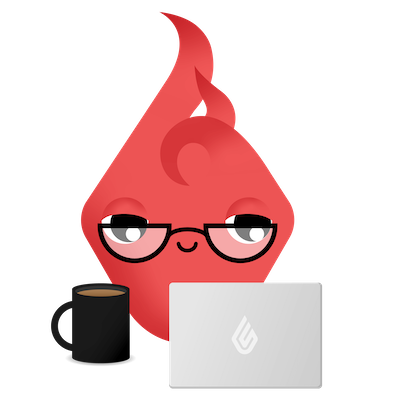 News you care about. Tips you can use.
Everything your business needs to grow, delivered straight to your inbox.