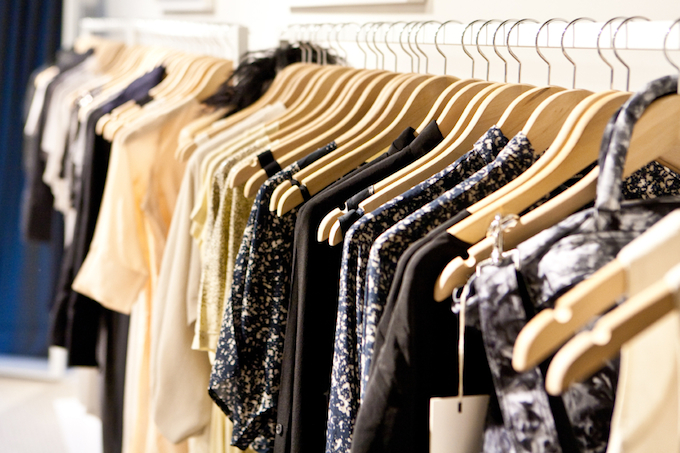 Watch out – we're in an era of 'fashion hijackers'! With the quick turnaround of fashion trends from Catwalk-to-Main Street, it is becoming harder and harder for independent retailers to compete with those who mimic and sell runway collections quicker and cheaper. There is no better time to talk fast fashion – fast!
Fortunately, in here lie some interesting lessons on how independent retailers can stay ahead of the curve, bringing fashion to their racks even faster. And we, at MODALYST, have built the very tools that independent retailers need to grow strong and compete with the changing trends of the times. Now you can become the fashion hijacker.
Defining a Personal Brand
When I was managing the buying team for Harvey Nichols, finding the coolest designers was my greatest challenge – and my greatest pleasure. There is nothing like the excitement of discovering a designer and launching them in your store.
Stores all need anchor brands to draw in the customer, but it is the unique items which keep bringing them back. In today's social economy, where social media evangelizes one's persona, the individual becomes the star. This new "me me me economy" opens the door for independent retailers to step in and help their customers define their own personal brand.
Be Season-less
Gone are the days when merchants shop twice a year at trade shows. Buying trips can now be reduced to a minimum with online B2B buying platforms. Consumers want more variety, more often – so let's give it to 'em!
After all, if a store wants to nourish repeat customers, one must provide them with something new consistently. Sure, we still have F/W and S/S collections, but for all intents and purposes, customers are going season-less. In addition to your necessary in-season stock replenishments, add to your inventory selection with in-season buys. This has become a mandatory part of the retail industry. Keep it fresh.
In tandem with shifting shopping and buying habits, brands are creating designs year-round – and manufacturing those items closer to home. These locally produced items and production cycles dramatically reduce lead times – think of it as just-in-time production, making it easier for retailers to place orders and receive inventory quickly. (For us, our average delivery window is just 3 weeks.)
Stay Awesome, Experiment Often
There is no better time to break out of the mold and test demand with independent designers. Even in China, personal branding and individuality have overtaken Vuitton monogram bags.
How, you may ask, does one experiment? Try ordering less inventory, seeing how it performs amongst your customer base, and then re-ordering based on actual sell-through. But what about those pesky minimum order requirements – a perpetual thorn in every retailer's side?
We were determined to find a solution, and we developed a pretty novel one. MODALYST aggregates multiple buyers' orders and delivers them to the designer as a single order, ensuring that those retailers can make more nimble buys and designers get enough orders to push into production.
Smaller batches mean you no longer have to tie up precious resources in excess inventory; in fact, retailers can buy more brands with the same budget. This results in more inventory turns, and consequently, less inventory risk.
There is a huge advantage to being independent: larger department stores just cannot compete with your flexibility. Independent retailers are able to make more educated decisions in regards to their customers needs and react quickly to the market. Be agile.
Go Digital
Brick-and-mortar stores still account up 95% of retail purchases. However, physical locations have a limited amount of shelf space.
This is where your eCommerce strategy should come into play. Through drop-ship relationships, you can supplement your offering without the expense of purchasing inventory. Got the perfect running shoes for your customers, but not enough space to accommodate a mix of athletic wear? Offer it online. With the ease of creating an online store that syncs with your offline store with platforms like LightSpeed, and free inventory sourcing for your online and offline needs on Modalyst, you've got every opportunity to add to your bottom line.
These are the tried and true tips that I've discovered to be at the root of successful, modern, independent retailers. Be the store that stays ahead of the curve and brings more designers to market, more often. Before you know it, you'll be able to proudly ask yourself, "Look who's the "Fashion Hijacker" now!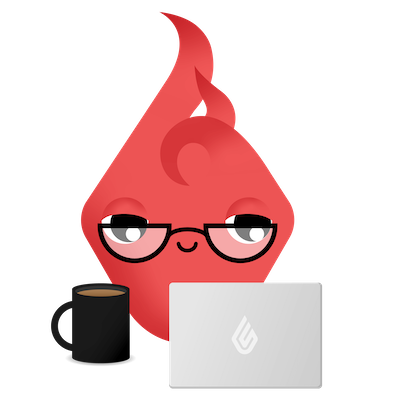 News you care about. Tips you can use.
Everything your business needs to grow, delivered straight to your inbox.