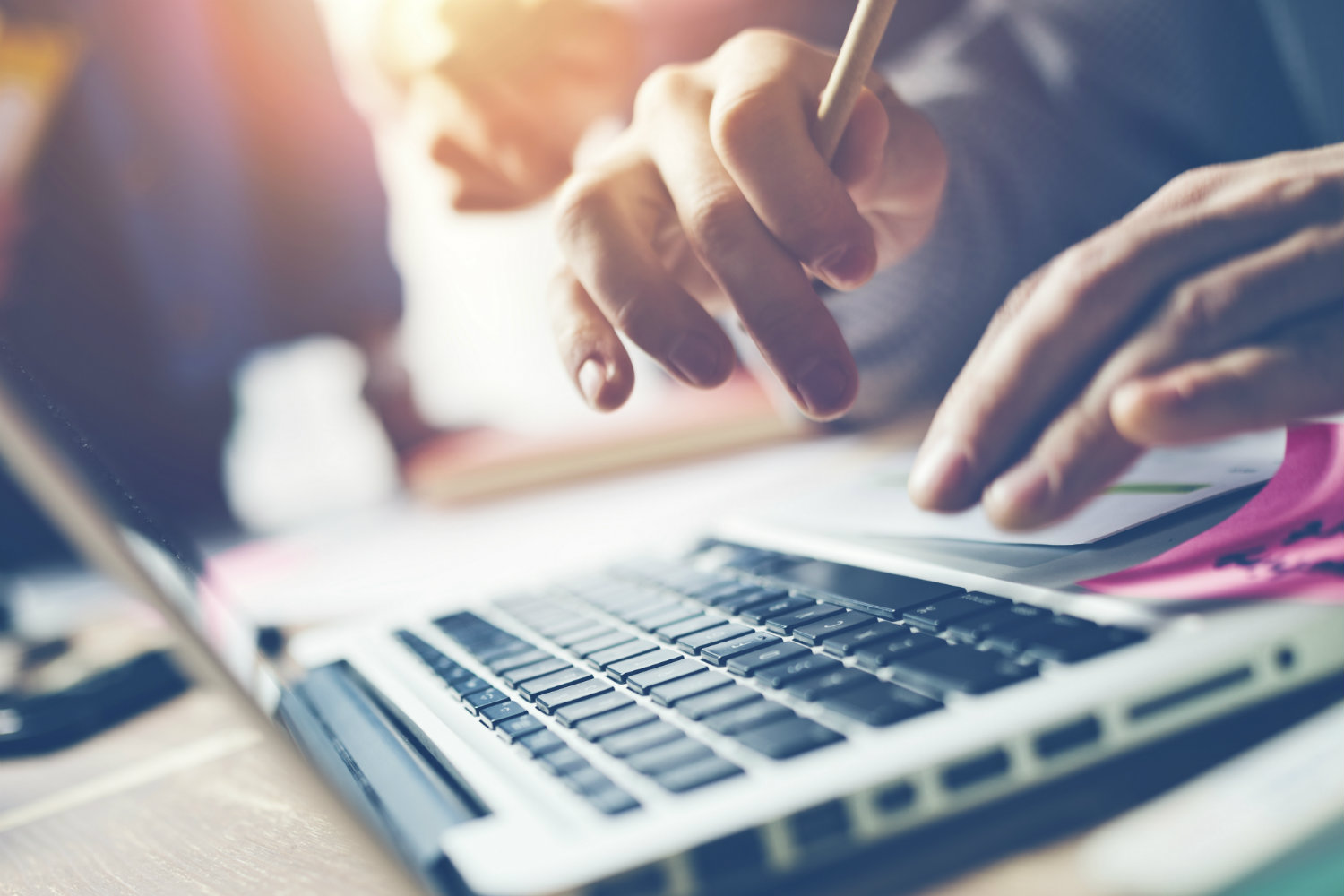 There are many guidelines and how-to guides on how to succeed in email marketing. Unfortunately, these sources don't always provide actionable advice and end up being ignored. Is your email marketing strategy clear and successful, or are you asking yourself "What do my competitors do better?"
Before you hire a marketing agency, have a look at these 6 steps for effective email marketing and see if you could run an email marketing campaign on your own:
Use calls to action (CTAs)
Send automatic transaction emails
Use a unique tone of communication
Deliver valuable content
Notify customers about your extra services
Define success measures
1. Use CTAs to get customer information
Our inboxes receive dozens of emails every week and savvy consumers are starting to reconsider who they giving their email address to. Getting a prospect's email address is a small victory and should, therefore, be leveraged carefully. Explore how you can offer your prospects something compelling, such as a captivating blog post, free eBooks, product catalogs, videos or podcasts, in exchange for their email address.
Ask yourself "Why exactly do I want their information?" Recipients will be wondering the same, so make sure you're clear. When using subscription buttons, for example, include microcopy (short and clear copy) to clarify what kind of emails they'll be getting and how often they'll be receiving content from you to assure them that you won't be sending spam emails. Don't forget that subscribing to your email list is optional, meaning that those who actually do subscribe to your email list are willing to receive content from you. They want to stay in touch, which is a good sign for your business!
"Subscribe" buttons are a great way to call customers to action and get their information, so where should you include subscription buttons?
On your blog. Ask prospect customers if they want to be notified when your next article is published. Let them choose the frequency (daily, weekly or monthly) they receive emails from you. You can either use pop-up windows (yet not always responsive on mobile devices) or a simple subscription button, either below the article or on the right-hand side of your blog page.
With free eBooks, videos or podcasts. Offer potential subscribers the possibility to receive quality content on a regular basis. Such quality content not only increases your credibility, but also shows that you're not just trying to push your readers to purchase your products, but that you really care about them and want to educate them.
To get your prospects' email addresses, give them the option to subscribe to your product catalog, which you can feature on your product page. Include a discount for shopping when sending your latest publication. Customers will appreciate getting something from you in return.
On your homepage or contact page (or both). Give your website visitors the chance to subscribe to your email list to receive the latest and greatest news about your products, company or places where they can purchase your products.
Once you have a database of subscribers, you should divide them into groups based on the actions you want to take. Ultimately, you want to increase sales, so use transactional emails to keep your customer completely satisfied from start to end.
2. Send automatic transaction emails
What email templates do you need to prepare? Fortunately, there are many smart emailing tools that can help you. You simply need to choose the design that suits your business the best and set emails for specific actions.
Order summary email: When sending an order summary, use an email subject that is simple, to the point and includes the order number. The email itself should include a concise recap of all the information the customer needs to know, such as:
A summary of the ordered items
The order number
The chosen shipping and payment method
The delivery address
The expected delivery date
Your contact information
Your business terms and conditions
Payment confirmation email: Send an email to your customers confirming whether or not the payment is complete.
Delivery information email: Once the completed order leaves your store or warehouse, let your customers know. Even if they read your email in a rush, they may just notice the subject and appreciate knowing that their order is on its way.
Apology email: Despite efforts to try to do everything perfectly, mistakes happen. In the case of any order issues, prepare an apology email and make sure to include these elements:
Say you're sorry.
Explain what went wrong. If possible, assure them you'll try your best to avoid this problem the next time.
Give subscribers a reason to forgive by offering them a coupon or a discount for their next purchase for example.
Show the human face of your business and try to turn these mistakes into opportunities for your business to strengthen customer relationships.
Post-purchase email:
Remind customers about your business. Thank you emails are an effective marketing tool as they can increase conversion rates by 10%. They are sent a few days after the order has been processed to thank customers for their business and make sure they're satisfied. This is the perfect chance to send coupons or cross-sell to encourage consumers to make additional purchases.
Introduce yourself. Let your customers know who you are. Introduce yourself, your company and the passion you have for your business. These few sentences will improve brand awareness and help build successful customer relationships.
3. Find your tone
Start by personalizing your email by adding the subscriber's name to the email subject. This eye-catching element can help improve open rates by over 15%. Work on identifying your own tone; being unique must come from your own character. Your customers will remember you if they see something they haven't seen before.
4. Deliver useful content to your audience
Creating unique content might not raise your number of orders right away, but will help you stay in customers' minds and build lasting relationships. Discover what problems they deal with and how you can help them. Find inspiration in your online store's chat windows (if you have one), through comments posted on forums or by speaking with customer service and sales reps. If relevant to your business, write a case study on how you solved similar problems and share it with your subscribers.
Creating content needs practice, so look for advice on how to write good articles (or even consider outsourcing some content). Besides case studies and blog posts, you can create videos or podcasts to entertain and educate your audience. Make sure to track your analytics after you've launched a new piece of content to find out which type of content works best for your audience.
5. Provide extra services and let your customers know about them
Make your customers' holidays truly merry. Everyday stresses can stop your customers getting everything done on time. To make their lives easier, send an email on gift ideas for their parents, partner or boss. Again, highlight this in the email subject to appeal to their needs and encourage them to open the email, for example: "Present ideas for your dad".
Help customers with delivery. In your email, offer the possibility to extend the period during which they can pick up their purchases in-store.
Offer customers free shipping to relieve them from the stress of shopping in-store, help them save money and make the whole buying process much more enjoyable.
Keep these emails short, highly informative and create eye-catching subjects.
6. Which metrics define your success?
Make sure you're tracking your email marketing performance not only based on your number of subscribers or sales, but also with the following basic metrics:
Bounce rate. This is the number of unresponsive email addresses that bounced back into your mail server. When addresses appear repeatedly, remove them from your email list, as they might have a negative impact on the success of your campaign.
Open rate. This is a great indicator of the effectiveness of the subject of your email and whether or not it entices recipients to actually open it.
Click rates. These represent the number of recipients who have clicked on the hypertext link of your campaign. The higher the click rate, the more successful the campaign.
Get started with Lightspeed eCom
Learn just how easy it is to build your online store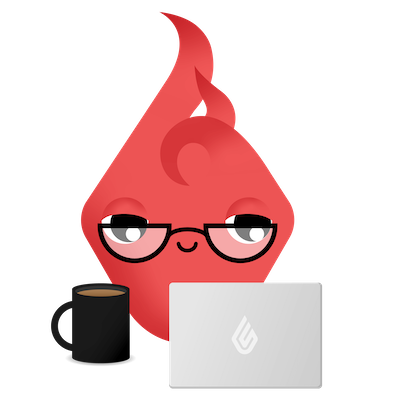 News you care about. Tips you can use.
Everything your business needs to grow, delivered straight to your inbox.