Update: want to learn everything you need to know about menu engineering? Then read out ultimate guide to menu design.
Your menu. The one piece of advertising that your customers are certain to see, is essential to the success of your restaurant. A menu needs to be designed intelligently — as a key extension of your brand, it must reflect what your restaurant is about while showcasing your top dishes.
With this in mind, we've put together a list of 6 things that you need to think about when creating or updating your menu.
1. Design
Designing your menu is no simple task–it has to communicate what your brand is about. The colors and overall tone need to be consistent with your restaurant — think of your menu as your restaurant business card. Outsourcing the design to a professional is something you should seriously consider — an unprofessional menu will reflect poorly on your establishment.
If there are certain dishes that you would like to emphasize, there are many simple techniques that you can use:
Draw a box around a group of items
Use different typography (although never anything that's difficult to read!)
Use different colors or shading
Add a drawing around the items
Place an asterisk beside the item
Regardless of the design you choose, make sure that your menu is shorter rather than longer; customers won't spend the time flipping through long menus.
What can you do if you have items you really need to serve but can't fit into your menu? Change your menu periodically, introduce them as occasional specials, or consider having separate menus for different meals.

2. Categorization
When deciding on menu categories, consider what you would like to draw attention to.
There are many traditional ways to organize a menu:
In order or common consumption: breakfast, followed by lunch, followed by dinner
Separate menus for all meals
Separate menus by meals, appetizers and alcoholic drinks
Breaking away from traditional food categories should serve a particular purpose, such as focusing on a restaurant specialty. Decide what you want your menu to say prior to deciding on food groupings. It's also important to remember to accentuate your most profitable items, in every category – "be sure the ones that are most profitable are listed first and descend accordingly" suggests foodtechconnect.com.
No matter what categorization style or design you decide to go with, always keep in mind that the easier it is for the customer to navigate the menu, the better. Confusing or illogically organized menus will likely lead to annoyed customers.
3. Create a menu matrix
A menu matrix is a great tool to help you create your menu categories.
Create an X and Y axis plot of your menu items, based on their popularity and profitability. Pdco.com explains that "by creating a menu matrix you can get an instant visual aid of where all your menu items fall in sales volume and gross income."
Menu engineers (yes, that's a profession) generally assign all items into one of four categories:
Stars — High profitability and high popularity.
Without a doubt, these items should be emphasized and featured prominently on a menu.
Plow-Horses/Cash Cows — Low profitability and high popularity.
Usually, very popular items that customers don't need to be reminded about.
Puzzles — High profitability and low popularity.
These items may need to be repackaged, renamed, or strongly emphasized on the menu (and by wait staff).
Dogs/Duds — Low profitability and low popularity.
Cutting these items is not always the best solution, they may need to simply be updated. Consider how you can move them into another category — perhaps by adjusting their cost or price.
A menu matrix can truly help you better understand your menu, which will help in all aspects of categorization and design.
Looking to download a free restaurant menu?
Here are a some good menu templates for your business
4. Descriptions
Good descriptions are essential; they need to explain what the item is, accurately and succinctly. And good, appetizing, descriptions are worth the trouble. Your description should include more than the ingredients, it should express the feeling that you would like for the dish to convey while listing any well-known brand name ingredients that may be included. If you decide to not include common allergens on your menu (such as nuts), ensure that your staff is well aware and ready to answer any questions. Keep in mind, however, that descriptions should never get too long — say what needs to be said, and that's it.
5. Photos
Food photography is extremely challenging and if executed poorly, can do more harm than good. If you are including photos of your food, they must be taken by a professional photographer and actually make the food appear appetizing. It is far too common that pictures of food don't do the real meal any justice — or worse, make it look unappealing — so consider leaving the dish's appearance to your customer's imagination.
6. Prices and currency placement
Whether or not to include currency symbols is a question most restaurateurs ask themselves. By leaving currency symbols off your menu, you'll be allowing for customers to forget (if only for a minute!) that they're spending money – and in turn, spend more.
Another important consideration is where to place the actual price. If prices appear in a column running along the side of the menu, customers may be inclined to compare items based solely on price and choose the cheapest item, explains Dave Pavesic from the Restaurant Resource Group. This can be avoided by placing the price in the same line as the food and description.
Creating an excellent, easy-to-follow menu that accurately represents your establishment is crucial to the success of your restaurant. Treat your menu as a key piece of advertising and give every element of the menu your full attention – from the visual design to the word choice in every description.
Looking to create your own restaurant menu?
Here are a few tips on crafting an exceptional menu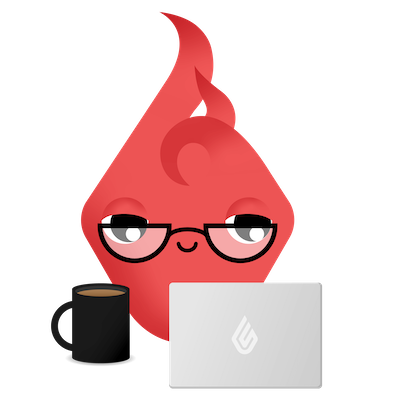 News you care about. Tips you can use.
Everything your business needs to grow, delivered straight to your inbox.