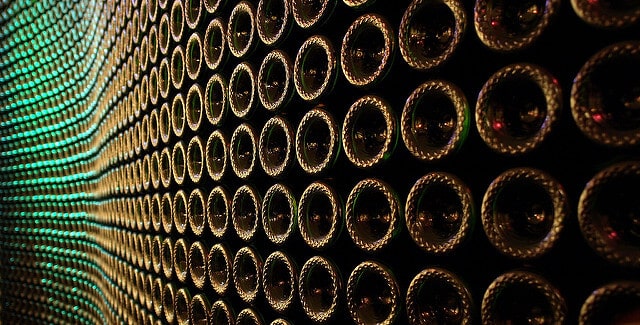 Who was the first person that looked at a bunch of delicious grapes and said, "I bet that would be even tastier if I stomped on them barefoot and then left them in a cool dry place for a few months?" Fast forward a few millennia and wine is a huge industry. In fact, the value of global wine consumption was just north of $137 billion in 2015.
The industry is also singlehandedly responsible for the continued existence of the word "tannin," an organic compound that is said to give people's descriptions of wine their characteristic pretentiousness. For all the elegance and storied history of wine, it's easy to forget its rustic nature. To make wine, you need grapes. Lots of grapes. And lest we forget what we call that large expanse of land used to grow fruits and vegetables en masse: it's a farm. But, then again, it's not just any farm.
It's a beautiful farm, with rows of grape trees always bathed in golden light and looking like the Tuscan countryside of our collective dreams. And like wine itself, wineries are big business. The allure of the country air and wine sampling—along with fine cheeses and vistas readymade for cameras—is something most wine enthusiasts can't pass up. I'm not much of a wine drinker myself, but there are much worse ways I can spend a day than at a winery.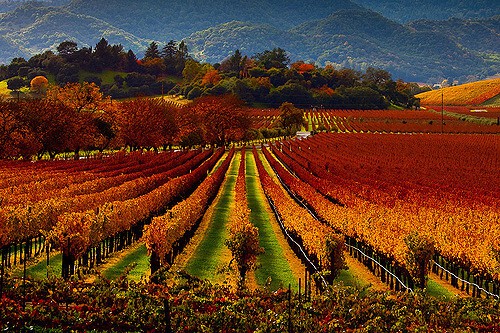 As any owner of a winery will tell you, though, that kind of bucolic vibe isn't easy to pull off, and managing sales and inventory can become confusing. This is because a winery is often three separate businesses rolled into one.
The first, and most obvious, is the actual wine: the producing, bottling, shipping, and sales of it. These early, pre-sale stages are crucial to the rest of the business, and finding a good way to track all the inventory, and its costs, are essential tasks. And since a winery is likely to sell its product through wholesale and retail channels, any POS used for processing/recording sales needs to be flexible enough to handle both.
The second business at a winery is usually some kind of cafe/bar set up. Food is often prepared and served along with wine served by the glass. This brings with it an entirely different set of needs, from properly costing out dishes to applying different taxes based on meals or alcohol. Finally, wineries will often have a small retail outlet on site, which can sell plenty of things that aren't wine. So how to account for all this with a single POS? It's difficult, but a select few systems can handle this kind of complexity with ease.
Here are some features to look out for in a winery POS
Purchasing formats
As with hospitality, you're not always selling your inventory in the same unit of measure that you're buying it in. With a winery, you're actually producing the thing you're selling most of, and you go from dealing with gallons of the stuff to litres, bottles, cases, glasses. There are a bunch of different ways wine can go from bulk inventory to individualised purchase, and having a winery point of sale that can handle these differences effortlessly is a must.
Multiple Price lists
Most of the wine sold by a winery is going to be wholesale, sold to distributors, restaurants, and specialty shops, to name a few. Depending on volume, they'll each likely get different levels of discounting off list price. Their onsite shop is going to be selling at that list price directly to consumers. The ability to switch between price lists, in some cases automatically based on certain criteria, is an indispensable tool to make sure you get the right price for the right customer, every time.
Item variants
This is useful for both hospitality and retail applications. For an onsite cafe, you might offer different size glasses of wine, or maybe small and large cheese plates. And for retail, you'll probably have several different bottle sizes available for the same type of wine. Your POS ought to be able to handle this in either scenario, and it should be able to tie the size information back to available inventory (possibly using purchasing formats) to keep your stock levels accurately recorded.
Multiple Tax Rates
If variety is the spice of life, then taxes are governments' favourite seasoning. There are just so many of them to go around, and (as much as we all love paying them) we can only choose one for any given transaction. Sometimes two. The point is, though, a winery's ledger is like a potpourri of percentages, with different tax rates for different products and/or services. In Australia specifically, there's something called the Wine Equalisation Tax, which I don't quite understand but I'm sure you don't want to run afoul of this. The good news is, if you set taxes up in advance, then you can let the POS handle the rest—charging the right amount of tax and accounting for it.
Ingredient Level Tracking
This is helpful for all kinds of uses in hospitality and retail; if you've got a cafe going, it's perfect for tracking inventory for each of the ingredients of any given dish. For the retail side, if you're selling gift baskets the same holds true of each individual component within the basket. But this sort of granular tracking is also perfect for recording exactly how much wine you pour each day in your tasting room. Coupled with reporting, you can finally see how much free samples are costing you and build better pricing strategies around it.
Winery POS
These are, by no means, the only features you should look for, so much as they're the ones that address the unique needs of a winery. Understanding the winery as a hybrid of several businesses highlights the need for one thing above all else: flexibility. Don't confuse this with simplicity, the POS needs to be fully featured enough to be able to give you the freedom to do the things you need to, and the power to do them correctly. And when you kick back at the end of the day with a glass of wine, you should know how much that's costing you.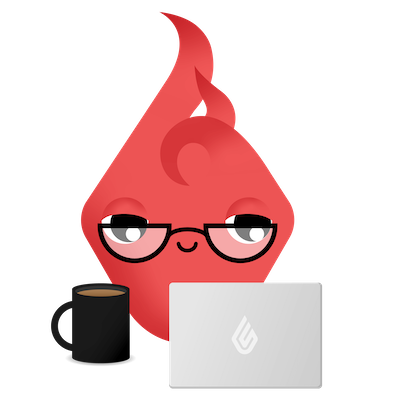 News you care about. Tips you can use.
Everything your business needs to grow, delivered straight to your inbox.