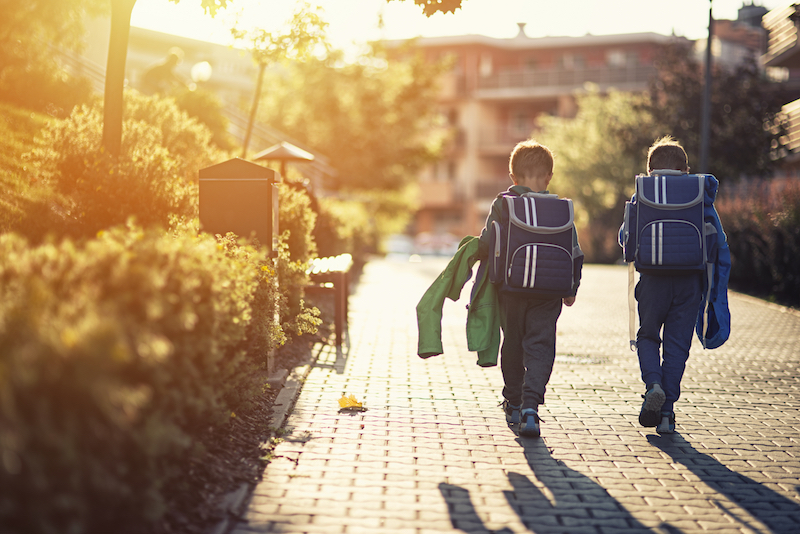 For retailers and e-tailers, the back-to-school selling season is as important as any annual holiday or event. In fact, it's the second largest driver of retail sales in the US after the winter holiday season, making it a golden opportunity for retailers to significantly boost their sales.
According to a recent Rubicon study, over half of parents in the US have already started buying school supplies for the new academic year. So if you're a retailer that hasn't yet planned — let alone rolled out — your back-to-school strategy, it's time to get your skates on. No-one wants to be the last kid (or retailer) picked.
But with every retailer on the planet competing for the back-to-school shopping crowd, independent retailers need to make their businesses stand out in an industry dominated by global chains. How? By adapting their offering to the very people who buy from their stores: the customer. A feat that can be achieved by gearing your entire back-to-school strategy around customer data.
To help you do this, we're going to show you three actionable tactics you can implement right away.

1. Create data-driven marketing campaigns
Customers now have enormous freedom of choice, which means that many retailers struggle to lure in customers with traditional product-focused marketing campaigns. Over 50% of the retail executives surveyed for the 2015 Forbes Insights and Turn report said that data-driven marketing has helped them gain competitive advantage in customer engagement and loyalty as well as gain more new customers. Modern-day retailers therefore need to create campaigns based on real customer data to attract customers to their stores. Here's how:
1. Research your prospects and customers.
Analyze data from customer surveys or — if you have an eCommerce store — an online analytics tool such as Google Analytics. What age are your website visitors/existing customers? Which social network do they use? This information will help you better understand the people are interested in your offering so you can tailor your marketing efforts to them.
2. Segment your customers into different categories.
Identify any trends among your customer data and group them into segments. You could look at income level, age, which social media platforms they use. This will help you find the segments that are the most appropriate for your business to target during the back-to-school season.
3. Design marketing campaigns based on your chosen segments.
You may run a campus store and find that your shoppers are mainly Facebook-using college students who buy varsity apparel. It might be a good idea therefore to run a Facebook campaign focused on varsity apparel for college students.
By learning who your customers are and focusing your marketing efforts around them, you can meet their needs and gain a real competitive advantage.
Want to know more about how smart retailers use data?
Download our free guide to help you use data to grow your business

2. Tailor your discount strategy to your customers
According to research carried out by the National Retail Federation (NRF), over 60.5% of back-to-school shoppers plan to shop in discount stores this year. As the majority of shoppers are therefore discount-driven, retailers need to respond by offering discounts to stay competitive. But with so many businesses running back-to-school promotions, how can you entice shoppers to your store?
Just like your marketing efforts, any sales or discounts you offer during the back-to-school period need to be based on your customers' data to persuade them to shop with you. Targeted promotions appeal to their individual needs, giving them all the more reason to shop with you over your competitors.
Use the customer information available to you, such as data stored on your point of sale, survey data or online analytics data to inform your discount strategy. You could consider the purchasing histories of all your customers who are college students and apply discounts to the products they buy most during the core back-to-school shopping months.
Aside from looking at your own data, use the data from leading industry research bodies' back-to-school trend reports to inform your discount strategy. For example, the NRF reports that 84% of back-to-college shoppers plan to take advantage or free shipping, so for those retailers with an online presence, a smart strategy could be to cut shipping costs from your back-to-school items.

3. Give customers convenient buying options
Overcrowded aisles, long queues, out-of-stock items, children squabbling over the last Pokémon pencil case… Even the thought of back-to-school shopping is cause to make many customers avoid hitting the shops and look for alternative ways to buy.
According to the same NRF study, over 50% of consumers shop up to two months ahead of the new school year and just under 50% plan to use an order online, pickup in-store service this year. This tells us that back-to-school shopping behavior is changing, and retailers need to adapt as a result.
Give your customers the option to shop with you when, where and how they want by providing more flexible and convenient buying options. You could allow them to reserve items in advance and set items aside in-store. If you're an omnichannel retailer, you could give your customers the flexibility to buy items on your eCommerce website and pick them up in-store later. This will allow parents to order from the comfort of home, yet still have their children see, feel and try on any items in-store before committing to buy.
To go a step further, you could analyze your own customer data, specifically their behavior data, to help you create buying options that fulfill your customers' needs. Ask them what their preferred buying methods are through an in-store or online survey, analyze this information for trends and decide which buying options you should provide them based on your findings.
This hyper-targeted approach allows you to give your customers what they really want and encourage them to shop with you for their kids' or their own school or college supplies.

Understanding customers is the key to back-to-school success
All retailers know that the back-to-school season — like many holidays — is highly competitive. To rise against competitors, independent retailers need to tailor their offerings to their customers rather than spend time and money creating ad campaigns and discount strategies based on assumptions and ignoring customers' real buying needs.
Data insights from industry leaders as well as customer data can be used to guide back-to-school marketing strategies, discount strategies and the buying options they offer.
So what are you waiting for? You have the data at your fingertips. It's time to use it and have your most customer-focused and successful back-to-school season yet.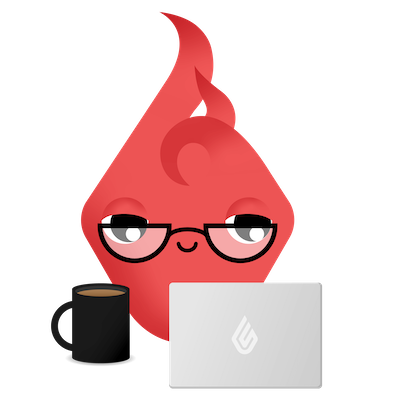 News you care about. Tips you can use.
Everything your business needs to grow, delivered straight to your inbox.