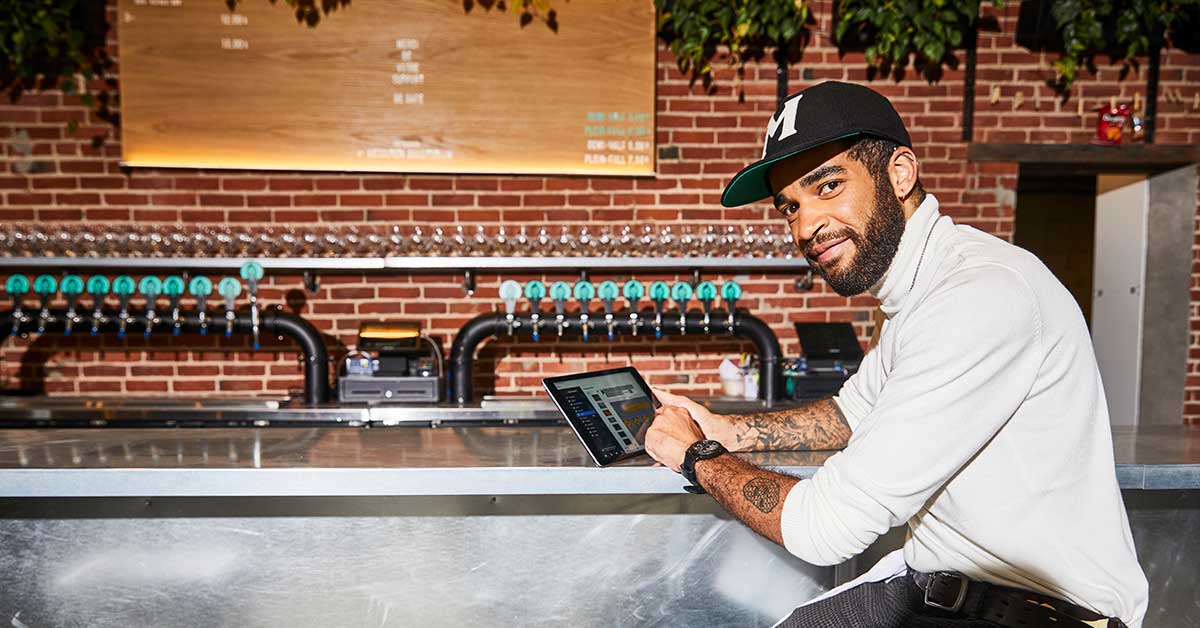 You've made the exciting (and somewhat daunting decision) to open your very own bar. While this leap of faith can be nerve-wracking, your initial uncertainty will give way to an eagerness and drive to bring your vision to life.
With the wheels set in motion, there's a lot to consider before you can open your doors. From business plans to logistics and finance, you'll have to make a series of well thought out decisions to ensure your bar opens without a hitch.
Deciding on bar equipment & bar supplies
Fitting out your bar with the right equipment is an expensive undertaking. Aside from rent and wages, purchasing bar equipment is the most costly investment you'll need to make, so it's imperative to make an informed decision before investing in any equipment.
As a starting point, we've created a bar equipment checklist to inform your decision-making process and ensure you ask the right questions to narrow down your choices and keep costs low.
Menu and concept
Your bar's concept and menu are the foundations of your venue. Not only are they integral to your day-to-day operations, but they'll also help determine what equipment you'll need. Before making any decisions, map out the details of your menu and concept in your business plan. This will provide you with a framework to guide your decisions and understand what bar equipment you require.
Before investing in any equipment, ask yourself the following questions:
How extensive is your drinks menu, and is it skewed to a particular type of drink? E.g. are you a wine/cocktail/whiskey bar?

Are you going to offer food? If so, what level of preparation is required for your dishes?

What payment methods will you accept?

How many seats can your venue hold?

Will you offer table ordering and table service, or is it strictly bar service?
Understanding exactly how your bar will operate and what drinks you're going to serve will ensure you don't waste any time or money investing in the wrong equipment.
Free bar business plan template
This easy-to-use business plan template is designed to help aspiring bar owners set their plans into motion.
Bar supplies and kitchen equipment
Once you've established your menu and concept, you will be able to list the equipment you'll need to bring your drinks to life. As a starting point, here is a basic list of bar supplies and equipment to consider:
Cocktail shakers

Spirit measures and dispensers

Free pourers

Drip trays

Ice trays, crushers and buckets

Bar mats and runners

Corkscrews and bottle openers

Beer taps

Chopping boards

Knives

Strainer

Blender

Dishwasher
If your bar's concept includes serving food as well as drinks, you may also need to consider the following pieces of equipment:
Oven

Toaster

Grill

Hotplate

Microwave

Preparation table

Cooking utensils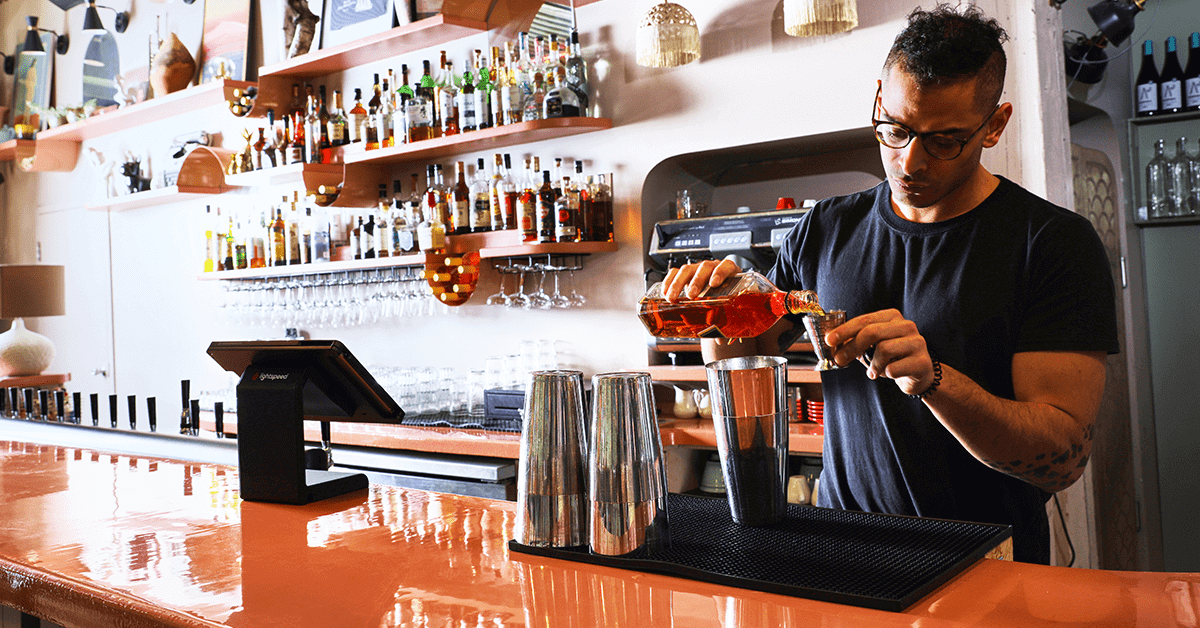 Storage and refrigeration
It's not uncommon for bars to keep a lot of stock on hand, especially if they offer a food menu. To remain organised and maintain food & health safety, it is necessary to mull over your storage options to store your inventory and keep it cool if required. New bars should consider purchasing:
Industrial fridges – you'll need a separate one for food and a range of smaller bar fridges for bottled alcohol

Industrial freezer

Ice bins

Kegerators, beer coolers, wine coolers

Kitchen/ storeroom shelving units

Display shelves

Storage containers

Glass racks
Ordering and sequence of service
The next thing to consider is how your customers will place their orders which will determine the sequence of service for your staff and the equipment that you'll need to facilitate it.
Depending on the concept, some bars may decide on one ordering style, while others may opt for a hybrid. Below are three of the most common ordering styles for bars.
1) Order at the bar
If you plan for customers to place their orders at the bar, speed and precision of orders are of the essence.
This would mean a payment terminal that syncs with your POS so that your bartender doesn't need to manually key in the total amount into the EFTPOS with each order, significantly reducing human keying errors.
Customer-facing screens are another consideration. This lets customers see their orders being keyed in, allowing them to correct staff if they were misheard, saving on wastage costs.
2) Table service
For table service, the option you decide on will impact the type of equipment you require.

There is always the waitstaff who appears to memorise the order without jotting it down, leaving guests impressed (and worried about getting the right order). There is the pen & paper. Both of those options will require your staff to make their way to the POS terminal(s) to key in the order to be sent to the respective stations.
Alternatively, there are tablets (like iPads) where waitstaff key in the order in one place, and it's automatically sent to respective stations (kitchen/bar) as well as synced to the POS terminal.
3) Table ordering apps
This growing trend allows customers to scan a QR code on their table to access your digital menu, place their order, and make their payments in-app. While there are pros & cons for table ordering apps, the option you decide would determine the type of POS platform you require.

For example, if you're opting for a table ordering platform like Mr Yum, you'll need to select a POS provider that can integrate with the app.
Don't forget: you'll also need to purchase compatible printers or bump screens to relay orders to bar staff and the kitchen.
Payments
While the idea of a cashless society is a controversial one, there's no denying that cash transactions are rapidly declining in Australia. Less than 27% of Aussie consumers opt to pay with cash, which can be attributed to the rise in new payment technology, like Apple Pay, and a universal shift towards convenient tap and go payments.
As a new bar owner, it's vital to assess customer behaviour and evolving patterns to determine what payment methods to accept and how you'll process payments in your bar. Here are some questions to consider:
Will your venue be completely cashless or have hybrid cash and card?

Will you accept GooglePay and Apple Pay?

Would you prefer your billings to go through a table ordering system (such as

me&u

)?

What payment terminals and providers are compatible with your POS?

Will you accommodate split bills?
Whatever you decide, you'll need to invest in payment terminals, such as EFTPOS machines, to facilitate digital and card payments, as well as a cash drawer to accommodate cash transactions.
POS platform
To effectively manage your ordering process, day-to-day workflows and payments, you'll need a sophisticated yet easy-to-use bar POS system.
With so many options out there, choosing the right POS system for your bar can be laborious and time-consuming. Ask the following questions to ensure you purchase the best system for your business needs:
Does the POS offer flexible payment solutions?

Which EFTPOS terminals does the POS integrate with?

Does the POS have a customer-facing screen feature?

Does the POS have options for omnichannel ordering?

Can the POS support my business as it grows?

Can the POS manage inventory?

Does the POS facilitate customer marketing & loyalty?

Does the POS collect sales, product and employee data?

What integrations can the POS support?

Is onboarding, training and support included with my purchase?

Is there a flexible contract?
Health, safety and security
Health and safety is a key issue for a new bar, and it's important to have the appropriate cleaning and sanitation equipment to comply with local health and safety regulations. Here are some options to consider:
A three-compartment sink for rinsing, washing, and sanitising dishes

Industrial cleaning products

Trash cans

Mops, bucket and brushes

Fire extinguisher and fire safety equipment
Bars often keep a lot of high-cost stock on hand, so it's essential to have a robust security system to prevent theft and keep employees and customers safe. Consider purchasing security equipment such as burglar alarms and cameras that can be fitted behind the bar and at any entrances and/or exits.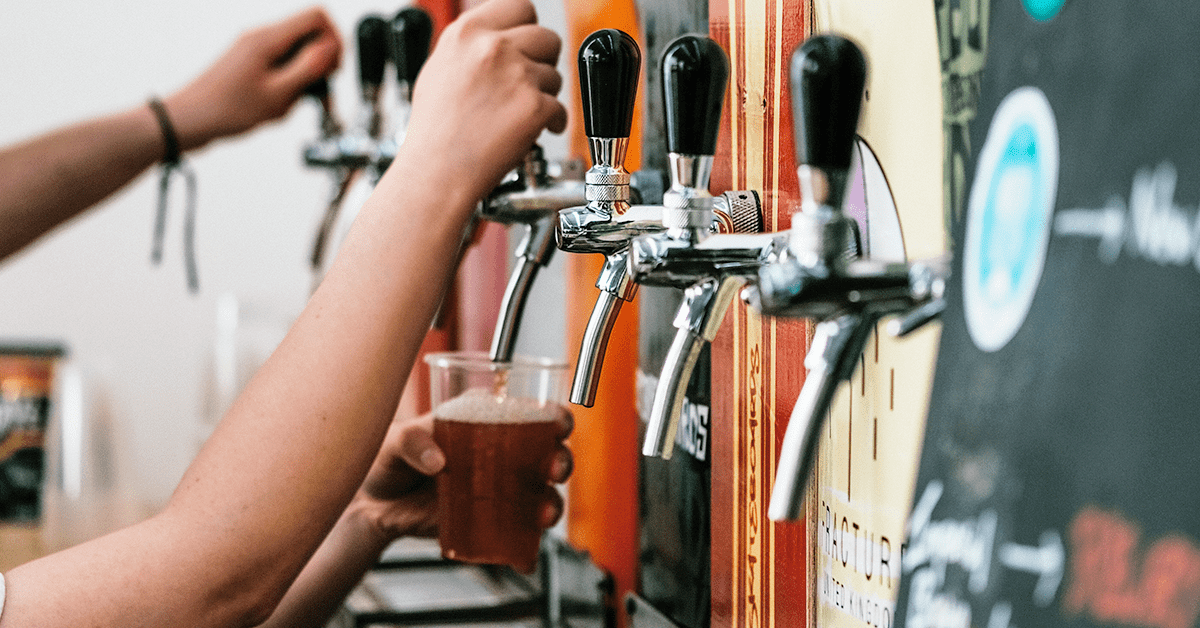 Finance your bar equipment
If you don't have the upfront funds to purchase your bar equipment, you'll need to consider other options to finance your equipment. Taking out a business loan from one of the major banks is often a popular choice for new business owners.
Check out the Australian Government's business advice website to learn more about how to apply for a business loan.
Another option is to obtain funding from the federal and state governments. For example, eligible businesses in New South Wales can receive a rebate of up to $1,490 when they purchase or lease a new, eligible, plug-in commercial fridge or freezer.
Bar equipment: new, used or leased?
Depending on your budget and immediate requirements, you'll have to consider if you want to purchase new, used or leased equipment, all of which have their pros and cons.
New equipment
Most expensive option

Should

run like clockwork

Comes with a warranty if anything goes wrong
Used equipment
Considerably cheaper than purchasing new

You'll need to inspect carefully before purchasing to check for pre-existing issues

May need repairs
Leased equipment
Cost-effective – don't have to invest large sums of money upfront

If equipment needs repairs, it's not your responsibility

Can upgrade to the latest model when an existing lease ends
Where to buy bar equipment?
If you want to buy new equipment for your bar, look online for the best deal. Here are some popular retailers:
If you are looking to purchase second-hand equipment, an auction could be an option to consider:
Pick the right equipment for your bar
Opening a bar is an exciting, yet undeniably stressful, time. With so much to consider, taking steps to make the right decisions can be overwhelming. We hope this checklist helps to ease some of the pressure that comes with opening a business and informs your decision-making process so you purchase the right equipment for your bar.

All the very best, we'll be right here when your doors open to raise a glass!
Free bar business plan template
This easy-to-use business plan template is designed to help aspiring bar owners set their plans into motion.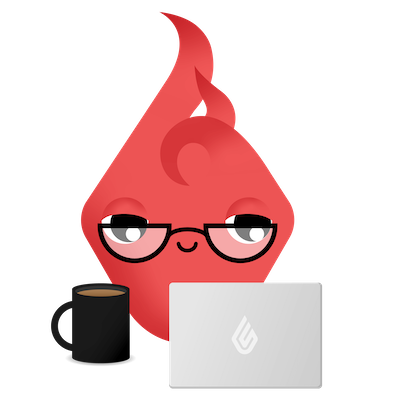 News you care about. Tips you can use.
Everything your business needs to grow, delivered straight to your inbox.