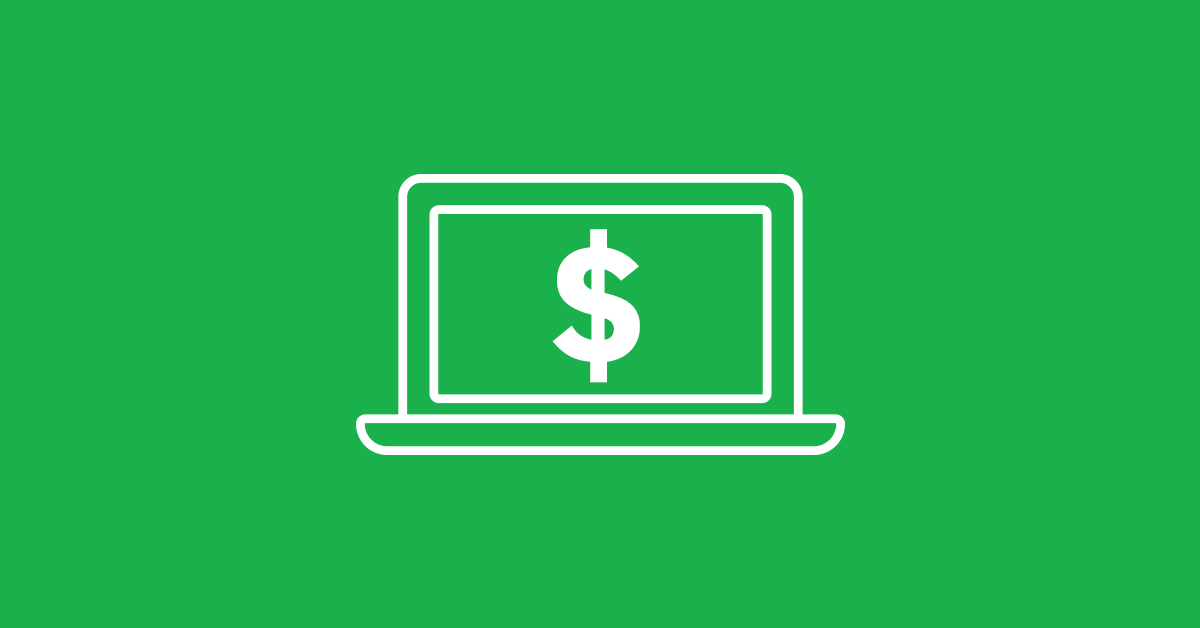 Chances are if you're reading this, you're either in the process of opening a retail store or you're an existing store owner looking to level up your accounting.
Well, you're in the right place. We've listed out the best retail accounting software options on the market and the three most common pitfalls to avoid with retail accounting software.
Retailers have several accounting functions they need to manage regularly: inventory, sales taxes, payroll, invoicing and more. When managed properly, retail stores can be very profitable–but to do that, you need accounting software to equip you with the tools you need to get the job done.
Here's an overview of the best retail accounting software options for small to medium-sized retail businesses.
Quickbooks Online
Xero
Sage
Lightspeed Accounting
Pabbly
Wave
Zoho Books
OneUp
Tipalti
NetSuite ERP
FreeAgent
1. Quickbooks Online
Quickbooks Online comes equipped with a host of benefits. For one, it's available at a relatively low cost ($7 a month for one user) and its wide array of tools are designed for small businesses. Like many accounting software providers, Quickbooks Online is cloud-based, meaning you can log in from your PC, Mac or mobile device.
Track your income and expenses, accept online payments, send estimates, create invoices, manage bills, run reports, prepare for your taxes and more. Additionally, Quickbooks has versions specifically for retail businesses.
Pricing: Simple Start, $14/month for one user; Essentials, $24.50/month for up to three users; Plus, $35/month for five users or more.
Why choose Quickbooks Online?
Inventory management:

Keep an eye on inventory on hand, which gets automatically updated whenever a product or service is purchased or sold. Get real-time inventory values that are automatically adjusted in your balance sheet and keep track of purchase orders from suppliers.

Sales tracking:

Track each item you sell both online and in-store. Get daily sales, the creation and sending of invoices and sales receipts.

Consolidated financial data:

Consolidate and store your financial data in a centralised location that you can access anywhere, anytime. Also, set up permissions so that only the right people have access to that data.
2. Xero
Xero has over two-dozen features for retailers to manage their business. With Xero, you can track cash flow, invoices and more. You can also link Xero to your bank so that transactions automatically pass through without manual intervention.
Intended for startups and small businesses, Xero is a great option if you need help with quotes, purchase orders, online payments and sales taxes. Xero also seamlessly integrates with your retail point of sale system.
Pricing: Starter, $25/month; Standard, $50/month; Premium, $65/month.
Why choose Xero?
Affordable:

Starting at just $9/month, Xero is an affordable solution for small retailers.

Online invoicing:

Xero's online invoicing tools let customers send merchants their payments quickly. You can also create personalised invoices using their invoice templates and both schedule and automate invoice reminders to customers.

Multi-currency capabilities:

Xero supports 160 countries, which gives a merchant's customers the flexibility to pay using their local currency. Xero also automatically takes care of currency conversion in real-time and instantly updates accounting reports to reflect the rates.
3. Sage
Sage is intended for SMBs and combines the power of a desktop with the convenience of the cloud. Users access the software from their desktop but can store their data on the cloud and access it anytime.
Equipped with core accounting features, tools to automate accounting processes and cash flow, budgeting and invoicing capabilities, Sage subscriptions start at $20 per month.
Pricing: Business Cloud Accounting, from $20/month
Why choose Sage?
Dashboards:

Sage offers a host of useful dashboards where you can get insight on key metrics: receivables, expenses, available cash, revenue trends, sales performance and more.

Automatic syncing:

Automatically sync your Sage contacts with Microsoft Outlook. This way, you can easily access customer contact information and details like credit limit, balance and order history.

Sales-optimised:

Accelerate your sales process by instantly transforming quotes and proposals into invoices and sales orders.
4. Lightspeed Accounting
Lightspeed Accounting is a part of Lightspeed's all-in-one commerce platform. With it, you can automatically sync bookkeeping information between your accounting software (currently, we support full two-way integrations with Quickbooks, MYOB and Xero) your retail point of sale system and your eCommerce platform.
The result? Sales, payments, discounts and taxes logged in-store or online are automatically pushed to your accounting software and you can trust that you're looking at 100% accurate financials, all the time. It makes bookkeeping easier.
Bonus: Users can generate financial reports to track revenue and expenses for multiple store locations in real-time.
Pricing: Talk to our team of retail experts for a free consultation.
Why choose Lightspeed Accounting?
POS integration: With Lightspeed Accounting, Lightspeed Retail and eCom users can sync their accounting software with their retail point of sale and eCommerce platform so that 100% accurate sales and pricing data is reflected in their bookkeeping and financials.
Hands-off nightly sync: Rest assured that you're always looking at your most up-to-date sales and purchasing data. Have peace of mind knowing that you're using accurate numbers for your financial planning.
5. Pabbly
Pabbly can handle your financial metrics and show you monthly payments, revenue, net revenue, active customers and new subscriptions. It can also automate your business workflows and invoice creation.
One benefit of Pabbly is that it doesn't charge extra fees per transaction, supports over 20 global currencies and payment gateways like PayPal and Stripe.
Pricing: $49 USD/month.
Why choose Pabbly?
Easy invoicing:

Track all payments and keep an accurate record by using shareable invoices.

Unlimited products and plans:

Create an unlimited amount of products and plans from a single account.

Tax management:

add separate tax rules depending on your business type and the countries, states/provinces you operate in.
6. Wave
For businesses with only a few employees, Wave could be a smart option since most of their services (including invoicing and transaction management) are free. If you're looking for built-in time tracking, inventory tracking or project management, however, you might want to look into more comprehensive software that syncs with your point of sale system.
Pricing: Free; Pay per use (2.9% + 30¢ per transaction, bank payments 1% per transaction); Monthly payments, $20 base fee + $4 per active employee + $4 per independent contractor. Prices in USD.
Why choose Wave?
Free:

No hidden charges or monthly fees, and get access to all Wave's features including unlimited credit card and bank connections, and unlimited expense and income tracking.

Mobile invoicing:

Invoice on-the-go with Wave's iOS and Android app.

Receipt scanning:

Using Wave's free mobile app, users can scan receipts and automatically sync accounts for accurate, real-time record-keeping.
7. Zoho Books
Zoho is a solid option for retailers that want to manage their finances and cash flow, accept payments online and create balance sheets. They also offer great customer support.
Pricing: Basic, $13.20/month per organisation; Standard, 26.40/month per organisation; Professional, $39.60/month per organisation; Annual plans are also available at a discounted price.
Why choose Zoho Books?
Zoho Apps: With Zoho offering their own CRM, Analytics, Expense, Inventory and invoice encryption tools, users have the potential to build their own custom solution.
8. OneUp
Available for iOS and Android, OneUp is a double-entry accounting solution that's advantageous for retailers that are focused on inventory management and pricing. It can be synced with your bank, triage bank entries and validate entries so that your books are balanced accurately and quickly.
Pricing: Self, $9/month; Pro, $19/month for two users; Plus, $29/month for three users; Team, $69/month for seven users; Unlimited, $169/month for unlimited users. Prices in USD.
Why choose OneUp?
Seamless invoicing:

Create, customise and send invoices in a click.

Automated accounting:

Sync OneUp with your bank and automate 95% of your business accounting.
9. Tipalti
If your business is deadline-drive, Tipalti could be an interesting option. With a focus on late payments, non-compliance and minimising administrative issues, Tipalti can help retailers streamline their accounting, automate payment operations and help with tax compliance.
Pricing: Available on request.
Why choose Tipalti?
Payment automation:

Automate over half of your operational payment processes in 190 countries.

Global tax compliance:

If your business sells globally, you need to be compliant with local and international tax laws. Tipalti shows the right taxes automatically for each region you sell in.
10. NetSuite ERP
NetSuite is built for businesses that plan on growing exponentially "from pre-revenue through IPO and beyond." Their Enterprise Resource Planning (ERP) product helps manage inventory, orders, accounting, HR and more all from one system.
Although it may be too big and complex of a system for most small businesses, it's worth looking into if you plan on growing your business exponentially.
Pricing: Available on request.
Why choose NetSuite ERP?
Robust:

with financial management, financial planning, order management, production management, supply chain management, warehouse and fulfilment and procurement all done in one place, NetSuite ERP is an undeniably deep solution.

Designed to support growth:

Add and customise functionalities as your company grows and your needs change.
11. FreeAgent
FreeAgent is a web-based accounting software that's built for startups, accountants and freelancers. With it, retailers can oversee their financial operations–create and send estimates, manage expenses and invoices, monitor your cash flow and automatically import transactions from your business bank accounts. It also has multi-currency invoicing capabilities and multi-language support.
Since it's web-based, you can access FreeAgent either by desktop or mobile device.
Pricing: $10/month for six months, then $20/month onwards. Prices in USD.
Why choose FreeAgent?
Built-in timesheets:

If you have employees, this tool comes in handy for keeping accurate time records for payroll and tax compliance purposes.

Online payments:

Accept payments from customers through Stripe, GoCardless and PayPal. Payments from all major credit card providers are also accepted, as are bank transfers from 80+ countries worldwide.
The 3 common pitfalls of retail accounting software
Retailers have more than a few accounting tasks that they need to manage on a daily, weekly, monthly and annual basis. If they're not done well, things can get messy in a hurry.
When you're looking for retail accounting software, make sure that the option you choose can manage each of the following things effectively:
1. Inventory
Inventory is one of the, if not the, largest active asset that retailers have.
Smart inventory management goes beyond just ordering and selling products. Accounting software needs to tell you your cost of goods sold (COGS), each item's profitability, how long inventory sits on your shelves, inventory turnover and shrinkage.
We suggest making sure that your accounting software syncs directly with your point of sale system to assure that your inventory management capabilities are as robust as you need. Lightspeed's industry-leading inventory management software can sync with your favourite accounting software to give you the best of both worlds.
2. Sales tax
Accounting software should track GST due. Failure to collect and remit GST can result in hefty fines and—in some cases—result in your business closing. Some accounting solutions can reliably automate this for your business.
3. Payroll
Payroll, after inventory and rent, is the largest expense a retailer has. Assure that your accounting software can handle payroll accurately, efficiently and effectively.
Which retail accounting software is right for you?
Whether you choose to use an accounting solution like Quickbooks or you decide to integrate your accounting software with your point of sale system using options like Lightspeed Accounting, what's important is that your data is accurate, updates automatically and that you have access to training and support required to use the software properly.
While it may feel tempting to get the cheapest software you can find, accurate accounting, inventory management, tax compliance and payroll is not something you want to shortchange. Make sure you're using the right accounting, point of sale, analytics and reporting systems to put your retail business in the best position to be as profitable as possible.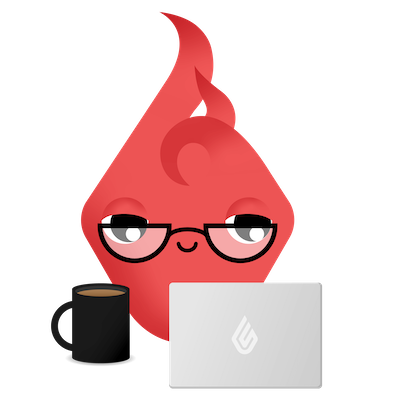 News you care about. Tips you can use.
Everything your business needs to grow, delivered straight to your inbox.