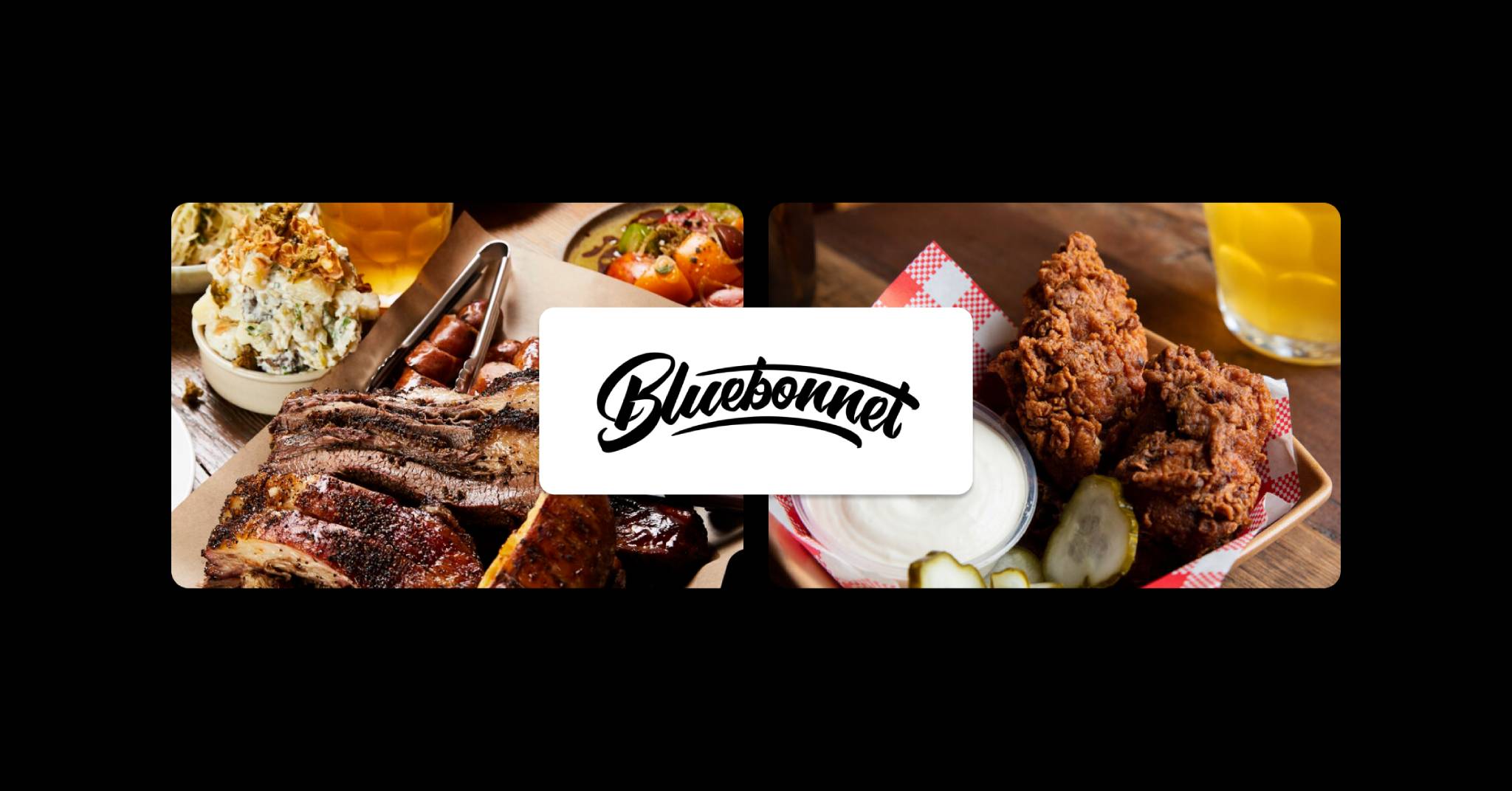 To say that Bluebonnet walked a rocky road to where they find themselves today would be an understatement. Seldom has a venue worn so many different guises or faced such adversity and emerged on the other side stronger and more resolute.
We caught up with Bluebonnet manager, Mikey, to learn more about their story.
It is a journey that began around 9 years ago as a popup in Collingwood and this is where the team at Bluebonnet manoeuvred their first hurdle.
"We opened in Collingwood first, and then that burned down," he says, more casually than you would expect, but it's a casualness that you become accustomed to the more he speaks.
Suspending the irony of a barbecue place burning down for a moment, the drive to keep going after literally seeing your life's work go up in smoke is commendable. Again, this is usually a barrier most business owners can't find the strength to navigate, but Bluebonnet navigated it admirably and landed themselves in another location in the nearby North Fitzroy Star, a historic pub whose days were numbered.
"We were in North Fitzroy and that was getting developed," says Mikey.
When the time came for the old pub to be transformed into townhouses, so too did the time come for Bluebonnet to lay down some permanent roots of its own.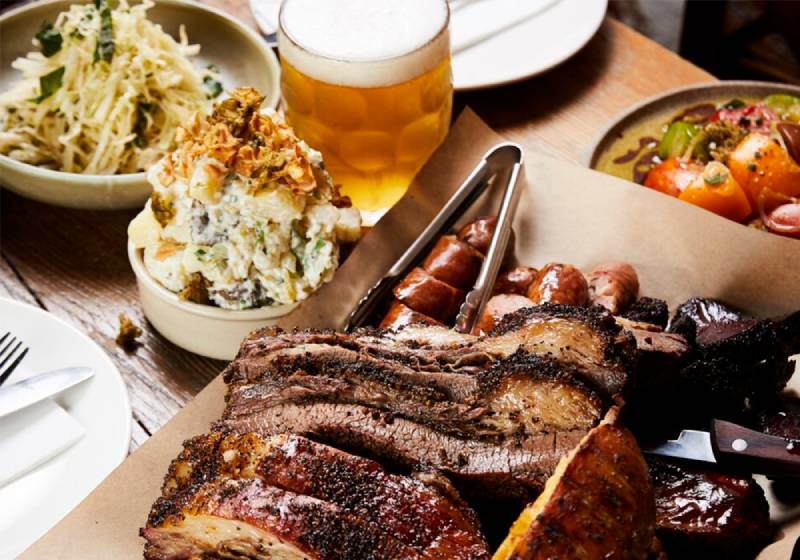 "Now we're here in Brunswick…we've been in this location (for) 3 years," he says.
Finally, Bluebonnet was given licence to create a space that complimented their outstanding menu in a way that temporary digs rarely offer.
A mammoth wall of distressed paint and exposed brick sets the tone on entry, as too do the long, communal tables (made from repurposed barn doors, no less) that run the length of 2 rooms, moodily lit and letting you know that you can leave your pretensions at the door. This is a space to enjoy a trayful of top-tier barbecue in the company of others.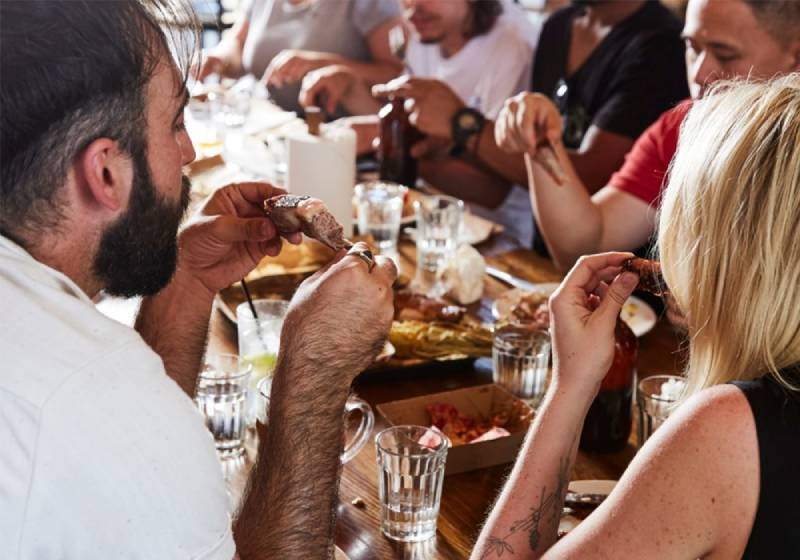 There's also a private dining room complete with antler chandelier and a wall of vintage Americana should you need a space for special occasions, or just a desire to eat delicious barbecue amongst friends.
"Because it's American barbecue style, it's very shared-focused and we do table service, so it is a very restaurant vibe, but quite a relaxed restaurant vibe, big drinks lists and yeah, just heaps of meat really."
He's not lying when he says 'heaps of meat' either.
Head chef Chris Terlikar puts the skills he learned from seasoned pitmasters Tom Micklethwaite and Evan LeRoy to good use with Bluebonnet's pit capable of pushing out half a tonne of meat every day! Consider that this meat is also provided by Australia's 1st carbon-neutral meat supplier, and that makes this a truly special experience for all involved.
But what menu would be complete without an equally impressive drinks offering?
Bluebonnet's bar continues the trend of giving life to old materials, being made from reclaimed bridge sleepers, and it boasts over 100 ryes, bourbons and American whiskeys. There's also 10 taps and a rotating selection of craft beers by the tin. With such unique fair on offer, it is manned by one of the most knowledgeable, expert teams in the business. If there's a glass of the brown stuff, or a cocktail to complement your meal, these guys will know it.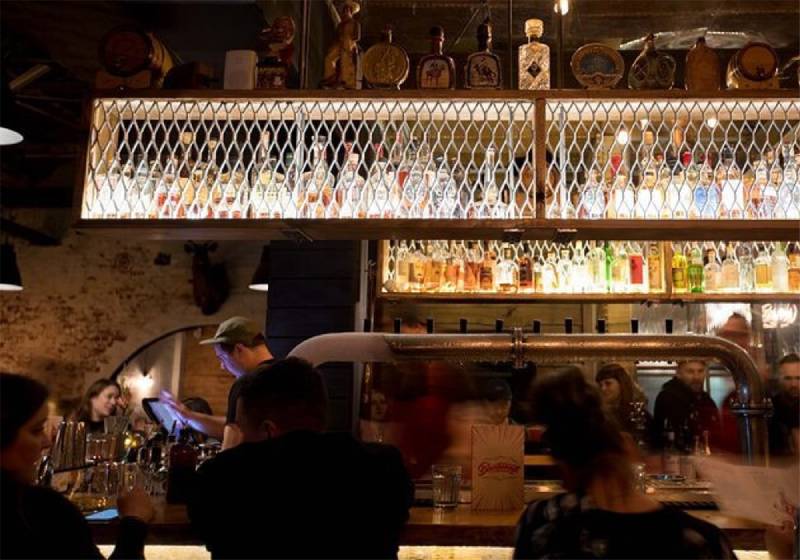 All of these elements combine to tell a story of passion, and of character and of immovable standards that have created a place so truly special, you'd have to travel 14,000km to find anything close. We're just lucky that we have it on our own doorstep.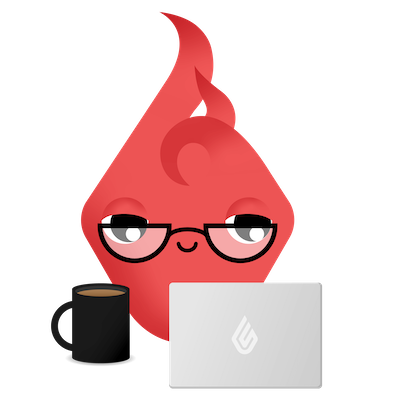 News you care about. Tips you can use.
Everything your business needs to grow, delivered straight to your inbox.