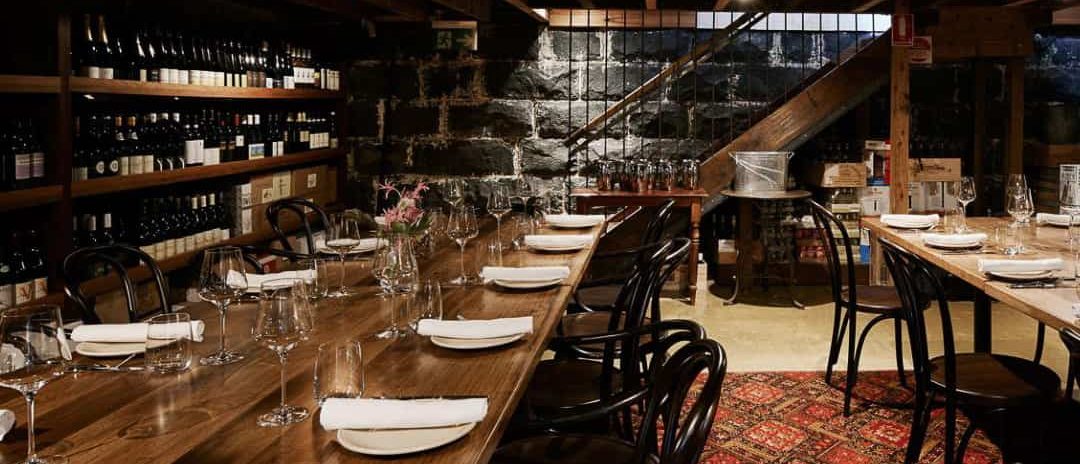 Carlton Wine Room – 2.0 – makes full use of every nook and cranny within the chic five-story venue, featuring three functioning spaces, a bar area, and a dining room. It even houses a full-fledged wine cellar in the basement where patrons can book private events and dinners.
The renovated space feels open, more minimalist and, dare-we-say, even more, inviting than ever before. With the revamp also came new ownership, and the seasonally changing 100-bottle wine offering is back to being front and centre stage, just as we like it. Seasoned chef John Paul Twomey's approachable offerings feature a delightful assortment of favourites, all designed to pair well with wine.
The hotspot remains a bit of an institution in lively Carlton, and while co-owners and hospo vets, Andrew Joy and Travis Howe, are focused on delivering a consistently memorable dining experience rather than pushing their limits and expanding right away, they can't help the fact that they're just plain good. Which equals popular. And crowded. Having a reliable system in place to run their day-to-day operations allows them to maintain a work-life balance that helps them keep the focus on what matters: quality food, great wine, and awesome customer service.
We recently caught up with Andrew to chat about his background prior to Carlton, the story behind the venue, and how the guys use Lightspeed to run a tight ship and keep that enviable work-life balance in check.
Beyond Marion, what's your background and how did you get involved with Carlton Wine Room?
My background runs pretty deep in hospitality. I started working with wine when I was fifteen, and that led to a lot of the things relative to wine, and then I did things like work in a family vineyard. All of those types of things got me into working in restaurants with people like Andrew McConnell, and then setting up some pretty major venues.
Finally, the opportunity arose to purchase something – myself and my business partner have always enjoyed the building that the Carlton Wine Room is in. We had the opportunity to come in and buy that business, and to create something that we liked out of the space. That's pretty much how we started, and that's what the past fourteen months have been about – creating a great local venue that people like to go to at least a couple times a week. One that has good wine and good food – it's a pretty simple approach, but that's where we got to.

And, how would you sum up Carlton wine room in a few sentences?
It's the local easy place to go to when you need a bit of respite from the world. It's getting back to what a restaurant should be, which is just to get what you need and what you enjoy. It shouldn't be a hard process, it should be an easy process. Good service and good quality products – that's what we do here.

You have a rotating 100-bottle wine list – how does Travis choose the wines?
He's got a pretty considered approach. We do focus a lot on biodynamic and organic producers. People who farm correctly – that's who we'd like to see represented on our list. So, it's a pretty eclectic and broad range within the hundred bottles, but it's a considered selection as well.
Plus, there's also a reserve wine list which is more high-end burgundies and things like that. We like to have these around, too, because we enjoy them and we like to share them with people. We like working with things we like.

This is in addition to the hundred bottles?
Yes, there's a working cellar here, so we have a lot of space to store the bottles. The cellar is also a private dining room.

And, what would you say makes you guys so unique and successful?
I think it's probably the combined knowledge of many years of work in hospitality. Travis and I have probably close to thirty-five years of combined knowledge in the business. So, for a couple of young-ish guys, we've got a fair breadth of knowledge. I think we know what works and doesn't work. Also, the selection of the right people to work in the venue. We need the people to fit into the team, but also the right people that can carry the way we like to do things across without fuss, you know? Our service style is not a strict service style, but it's a very considered service style.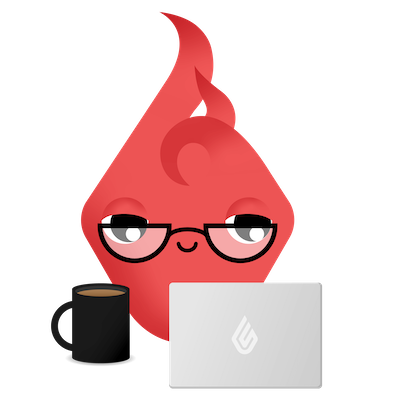 News you care about. Tips you can use.
Everything your business needs to grow, delivered straight to your inbox.