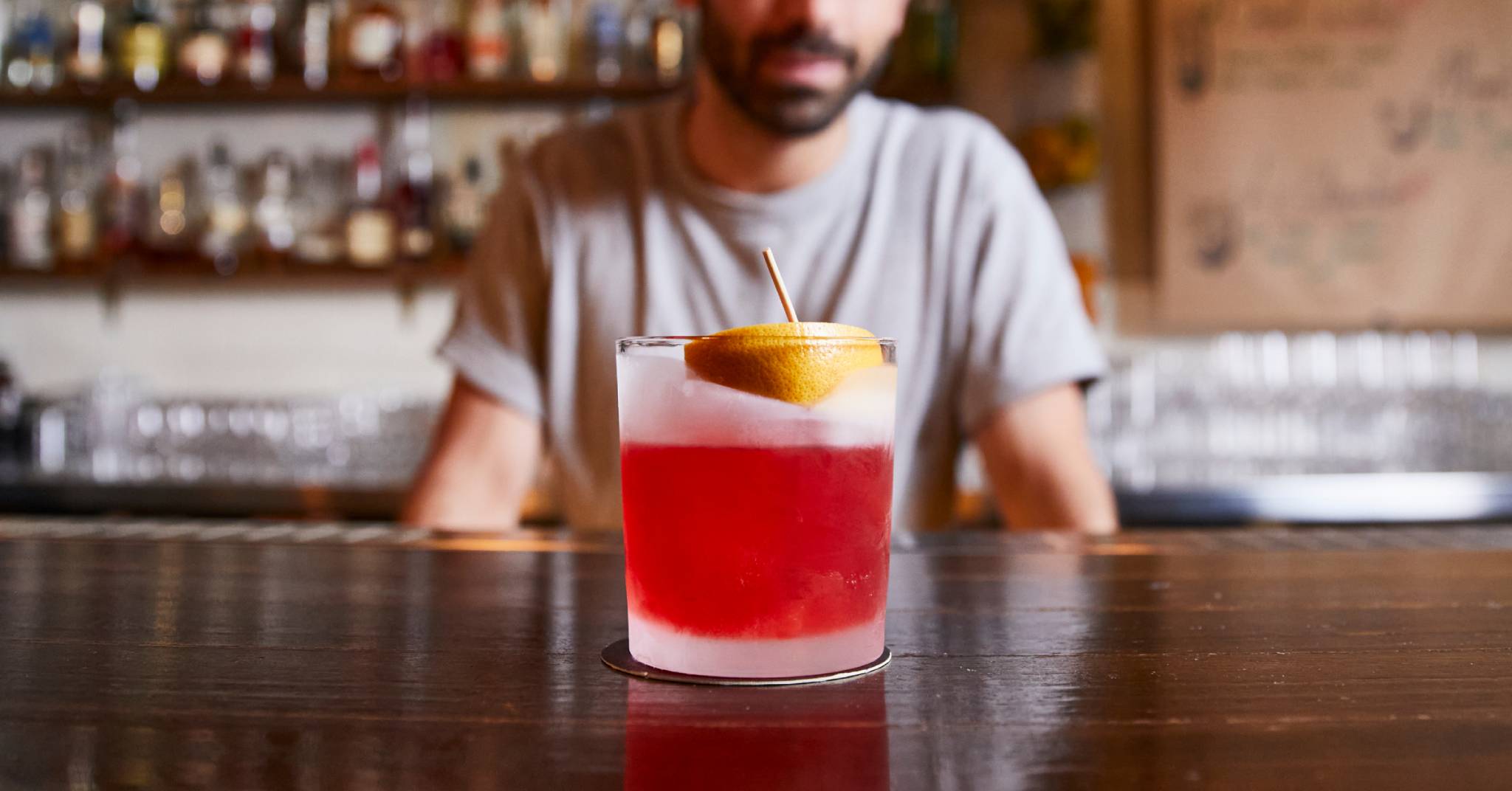 Sometimes there are drinks that rarely show up on a menu but are still ordered every day in bars and restaurants (and even some cafes) far & wide across this great nation of ours. These are the classic cocktails you see in every movie or TV show being cradled by weary characters as the plot takes a beat and they source some much-needed guidance from a bartender who's definitely not qualified to give out psychiatric advice.
Sometimes these characters will make these cocktails their signature, absorbing them into their personalities in a lazy attempt at character development (a vodka cranberry won't develop you, Carrie, no matter how many you drink!), and an entire generation (or beyond) grows up with ambitions of ordering such a cocktail once they come of age.
But what are these classic cocktails, and why should your bar even make them?
I'll answer these questions and more, so pull up a pew and let me talk your ear off a little while I shine a metaphorical glass the whole time.
Thinking of making good on that idea to open a bar with your buddies?
Our handy 13-step opening a bar checklist has all of the essential information you need to be a success
What are classic cocktails?
Classic cocktails (as outlined above) are the types of cocktails you don't need to put on your menu. Their recipes are as old as the trees that the bar is made of. They're usually cheap to make, and simple, but their beauty lies in their simplicity; the drink itself becoming so much more than the sum of its parts.
Think drinks like the humble gin & tonic, the unsuspecting margarita, or the revered martini. If you put them on your menu, you might as well go ahead and put tap water on there too — they're that synonymous with the cocktail scene.
And because they're so synonymous with the cocktail scene, odds are that you'll already have the key ingredients on-hand, and odds are that they'll be amongst your house spirits too, nestled tightly together in the speed rack, out of sight of the customers and undeserving of a place on the back bar with the 'top-shelfers'.
And this is exactly where you want them.
How to order classic cocktails
But why don't you want the customers to see your house spirits?
Because, whilst most customers will simply order a gin & tonic and be happy (for a while at least, it's still gin after all) with plain old Gordon's or Beefeater, the observant few might let their eye stray a little over the back bar at the good stuff and order, perhaps, a Hendrick's or a Poor Toms.
Instantly, the price goes up and the most you'll have to do is swap out the garnish.
But the majority won't do that and that's why it helps to have a speed rack full of your house spirits and a couple of non-alcoholic mainstays like sugar syrup, lime juice or raspberry cordial (Fire Engines count as a classic cocktail, right?).
That way, your muscle memory can kick in and you can bang out a gin & tonic before the customer's even got their wallet out.
There are more ways to order a classic cocktail, like the blasphemous 'shaken, not stirred' martini (007, I thought you were raised better than that?), but it generally falls into either ordering the house spirit version, or the higher-priced version of your choice.
What are the benefits of offering classic cocktails in your bar?
Not everyone in your bar will be thrilled at your well-curated cocktail list, no matter how prestigious its creator. Likewise, not everyone in the VIP lounge wants a schooner. Some people just want a classic, and there's no blame here (they're classics for a reason).
So it makes sense to offer some classic cocktails in your bar for the patrons whose palettes extend beyond a crispy VB or a house red.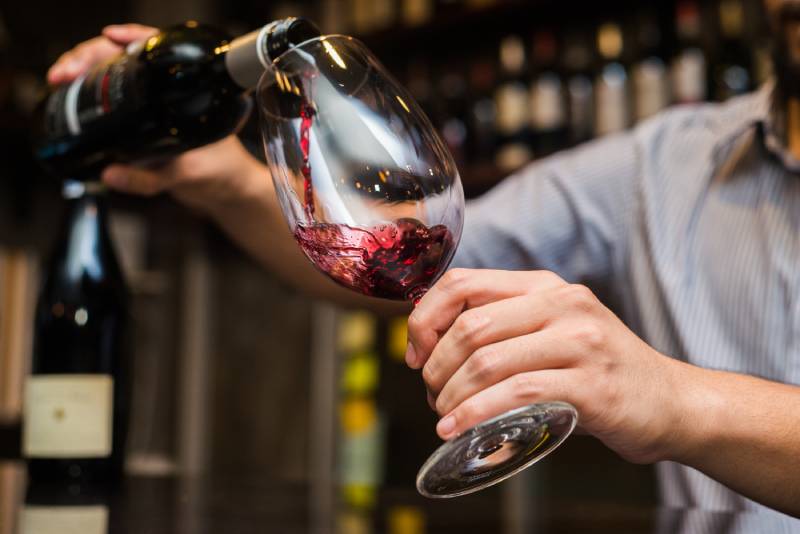 And because they're not on your menu, you can almost get away with making them on the cheaper stuff in the speed rack.
They're quick to make so your customer turnover will be quicker in turn. We've already established that they're cheap to make, so paired with the speed of service the margins will be wide.
Classic cocktails: what to add to your bar menu
Have I been talking to myself this whole time?
Don't add classic cocktails to your menu, you don't need to because they're getting ordered regardless. If you really want to, put a little note on there along the lines of "we can make all of the classic cocktails too, just ask."
Do, however, keep the staples in your speed rack so that you can make them when the time arrives.
And to make things a little easier, I've compiled a list of popular cocktails — the best cocktails, for you to run your eye over and get familiar with. Some of them might not be considered a 'cocktail', but I see that as a testament to just how popular they have become.
Classic vodka cocktails
Vodka, lime & soda: this is a cocktail and it's great for the calorie counters because it's only got about 1 per serve. Expect this to be ordered by anybody whose body makes you self-conscious. Towards the end of the night these same people will ask for a splash of raspberry cordial as their inebriation negates their calorie count.
Cosmopolitan: this is vodka, Cointreau & cranberry juice. Expect it to be ordered by anyone still clinging to the fantasy that they can afford an active social life and a huge inner-city apartment on a writer's salary.
Bloody Mary: the original 'hair of the dog', this is vodka, tomato juice, Worcestershire sauce, Tabasco, salt & pepper with a celery stick garnish as a minimum. Recently, the Bloody Mary has morphed into the chosen beverage to throw any over the top garnish into, from melted cheese and bacon, to a full platter of fatty bar foods, it seems there's not much you can't stack onto one of these for the benefit of Instagram. Expect it to be ordered by the person resting their head on the counter at 11am.
The Russians: these are vodka & Kaluha and are either served over ice, either as is for a Black Russian, or topped off with milk for a White Russian. I once saw a man drinking White Russians by the pint, so based on that I'd expect these to be ordered by anyone looking overly bloated.
Classic gin cocktails
Gin & tonic: not much more to add to this. It's gin & tonic water. If you're using the cheap stuff, garnish it with a slice of lemon. If you're using the more expensive stuff, it's best to Google what the garnish could be because it can vary wildly. Expect this to be ordered by people who gradually get more emotional throughout the night.
Negroni: this is gin, vermouth and Campari in equal parts. I'm pretty sure it glows in the dark and expect it to be ordered as a fall-back when you don't serve espresso martinis.
Gin martini: this is gin and vermouth. Think chilled rocket fuel and you'll be close. It's usually ordered by people who are about to be disappointed that you didn't shake their drink.
Classic rum cocktails
Cuba Libre: this is traditionally white rum & Coke with a lime wedge thrown in for good measure. However, Australian crowds tend to favour what I've freshly dubbed the 'Coober Libre', which is just Bundy & Coke with no lime. Usually ordered by patrons of the VIP lounge.
Mojito: this is white rum, sugar, lime and fresh mint, all mashed up, shaken and strained over ice. Then you top it off with soda water which you then use to clean your heavily soiled muddler. Usually ordered in bulk by the person who has never worked behind a bar before.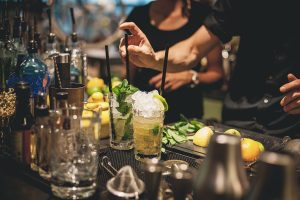 Daiquiri: this is rum, lime juice and sugar syrup, but it has become something that you can add any fruit to and then blend it with ice until it's an adult Slurpee. Usually also ordered by the jug by the loudest group in the house who split the bill.
Classic whiskey cocktails
Whiskey Sour: this is whiskey, lemon juice, sugar and egg whites all shaken up into a potent foam and strained over ice. Usually ordered by people who aren't as afraid of salmonella as I am.
Old fashioned: this is bourbon, sugar, bitters and water and is the classic cocktail of the gods. Garnish it with an orange peel and enjoy. Usually ordered by people who think they're Don Draper.
Manhattan: this is whiskey, bitters and sweet vermouth and is usually ordered by people who are confused as to why a cocktail named after a famous American borough uses Canadian Club.
Classic tequila cocktails
Margarita: this is tequila, triple sec, sugar syrup and lime juice and is the best cocktail ever invented. Usually ordered by people who are either about to make a hilarious pizza-based joke, or are soon to lose consciousness (quite frequently both).
Tequila sunrise: this is tequila, orange juice and grenadine. It's pretty (looks like a year 3 picture of a sunrise), potent and usually ordered by people wearing Hawaiian shirts unironically.
Classic conclusion
All jokes aside, these drinks do have so much potential to add some zeros to your end-of-year balance sheet and with little to no extra effort on your part, so they are an important consideration when it comes to your bar offerings. Plus, having a library of simple cocktails not only provides a good starting point in training new staff members, it can also be a benchmark for testing an experienced new recruit (kind of like how a chef might ask a candidate to make an omelette) because some of these are technique-heavy but use the cheap stuff in the speed rack.
If you like what you've just read, consider subscribing to the Lightspeed blog. It's filled with great content to keep you entertained & up to date with everything hospitality. Enter your email address below to subscribe now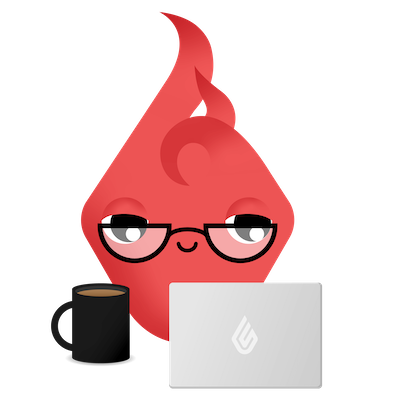 News you care about. Tips you can use.
Everything your business needs to grow, delivered straight to your inbox.