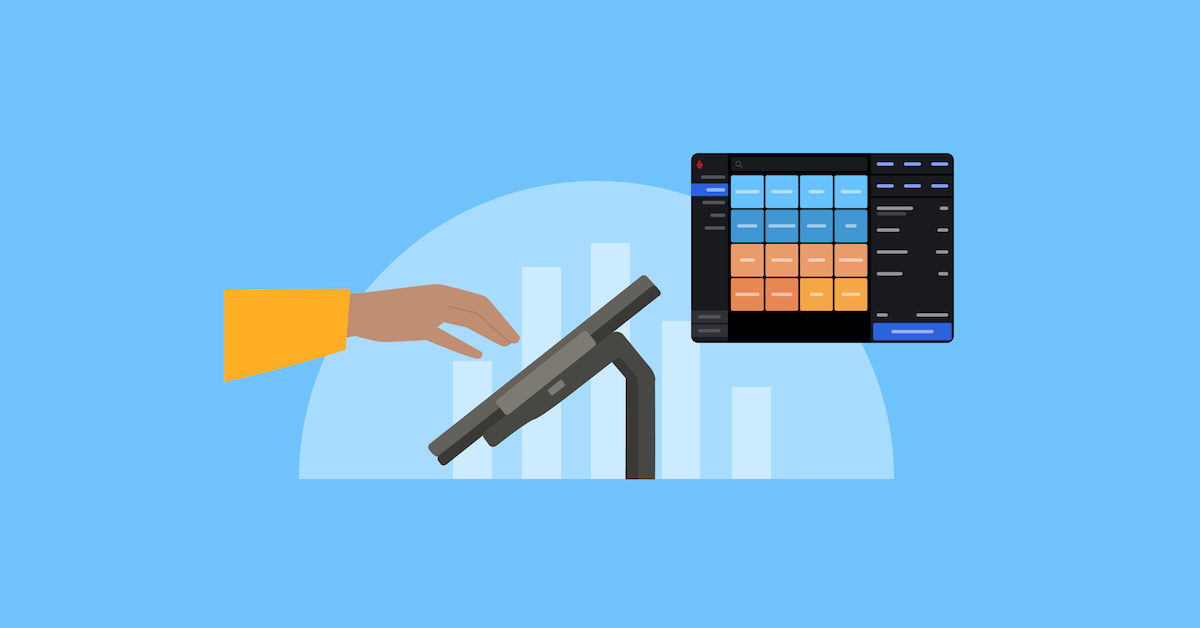 Cash registers have been a long-standing feature in hospitality venues for decades. However, the way they operate and their benefits have dramatically changed – particularly in the past few years.
In Australia, cash payments account for less than 27% of all consumer transactions. As the prevalence of cash has dwindled and contactless payments have become the norm, the need for a traditional cash register is becoming obsolete. As a result, new technology, like touch screen cash registers, has emerged to help businesses facilitate orders and payments.
But what exactly is a touch screen cash register, how does it work and will it benefit your business?
To answer these questions, this guide will explore:
Free POS Buyers Guide
This guide covers the 11 questions you should ask before taking the leap and investing in a new POS for your venue
The evolution of the cash register
From large, cumbersome machines to cash drawers, touch screens and point of sale (POS) systems, cash registers have evolved from simple pieces of equipment into sophisticated pieces of software.
Cash registers were perfected over time to securely store large amounts of cash. However, with cash payments on the decline and new payment technology (such as digital wallets like ApplePay) on the rise, the need for hospitality venues to have a traditional cash register has significantly decreased.
As a result of changing payment methods, modern cash registers have quickly evolved to meet changing customer demands. Today, cash registers no longer just take orders and payments, they now manage and connect to everything from accounting to inventory all in one place.
And that's not all – as the majority of modern cash registers connect to the internet and POS software, they are hyper-connected (thanks to the cloud) and contain a wealth of data. This allows business owners to pinpoint areas of success and highlight areas for improvement – supplying the knowledge and tools to drive growth and efficiency.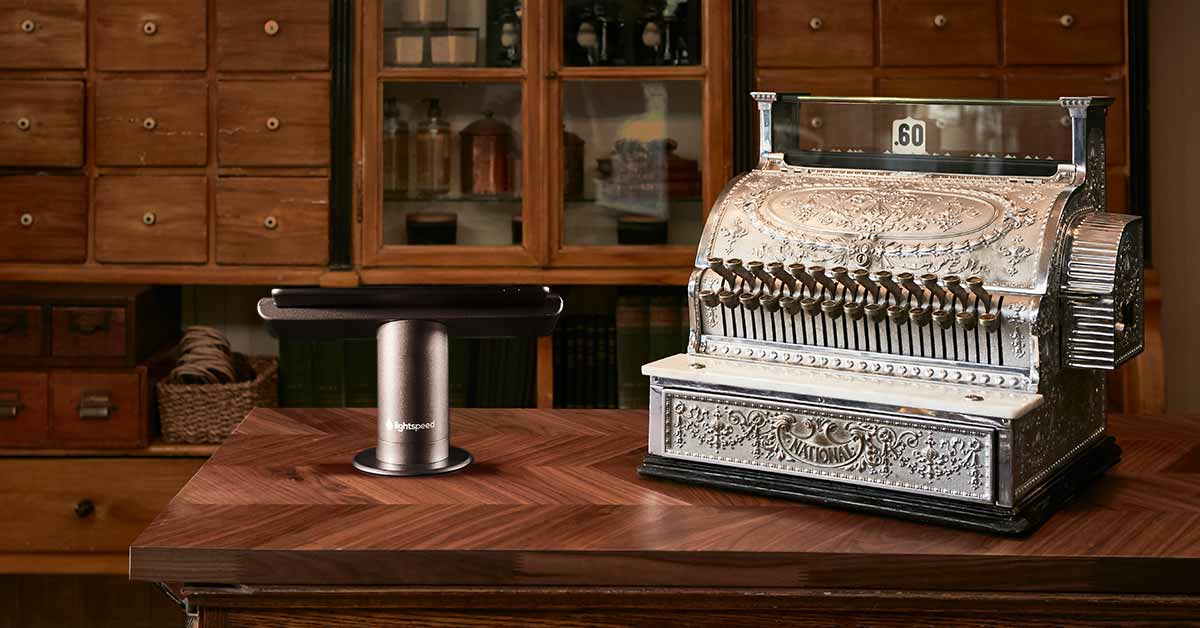 What is a touch screen cash register?
In its simplest form, a touch screen cash register is a touch screen device, like an iPad, that connects to your POS system. Instead of the keys and buttons on a traditional cash register, touch screens run on powerful software and provide much more flexibility for both taking orders and payments.
Like a traditional cash register, touch screen devices can also easily connect to EFTPOS terminals, cash drawers and receipt printers to easily facilitate different types of transactions. However, with a touch screen cash register, it's also possible to offer digital receipts, via email, instead of traditional paper ones.
Touch screen cash registers are great for hospitality businesses as they usually connect to Wifi to share instant data and can be used to take orders and payments anywhere in the venue. They're also lightweight, durable and easy to wipe down after a busy shift.
Touch screen cash registers vs point of sale system
Essentially, touch screen cash registers and point of sale systems are different sides of the same coin.
A POS system is made up of both hardware (think card readers, EFTPOS terminals, printers, iPads etc) and software (the tech that links everything together) that enables your business to take orders, process payments, communicate with the kitchen and much more.
A touch screen cash register is a piece of hardware that is powered by the POS software and provides the interface for your staff to interact with. Think of it as an iPhone. The touch screen cash register is like the iPhone – the physical thing that you can touch, and the point of sale system is like iOS – the software that powers the device.
Touch screen cash registers and POS software work together to create a powerful platform that hospitality businesses use to manage their entire business. Essentially, it would be hard for one to work without the other.
Cloud POS Software
To get the most out of a touch screen cash register and for your business to run at peak efficiency you'd need to invest in cloud POS software.
Cloud-based POS systems, like Lightspeed, allow hospitality businesses to manage everything (not just orders and payment) in a safe, secure and centralised place. Cloud-based software stores information on the internet via remote servers (the cloud) rather than on a device like a hard drive.
Storing your business data on the cloud stops your system from overloading – avoiding a potential nightmare if your terminal crashes during peak time. It also allows you to access all of your information from any location, on any device as long as you're connected to the internet. This means you don't need to be on-site to view your business data, such as daily sales, order numbers and stock levels.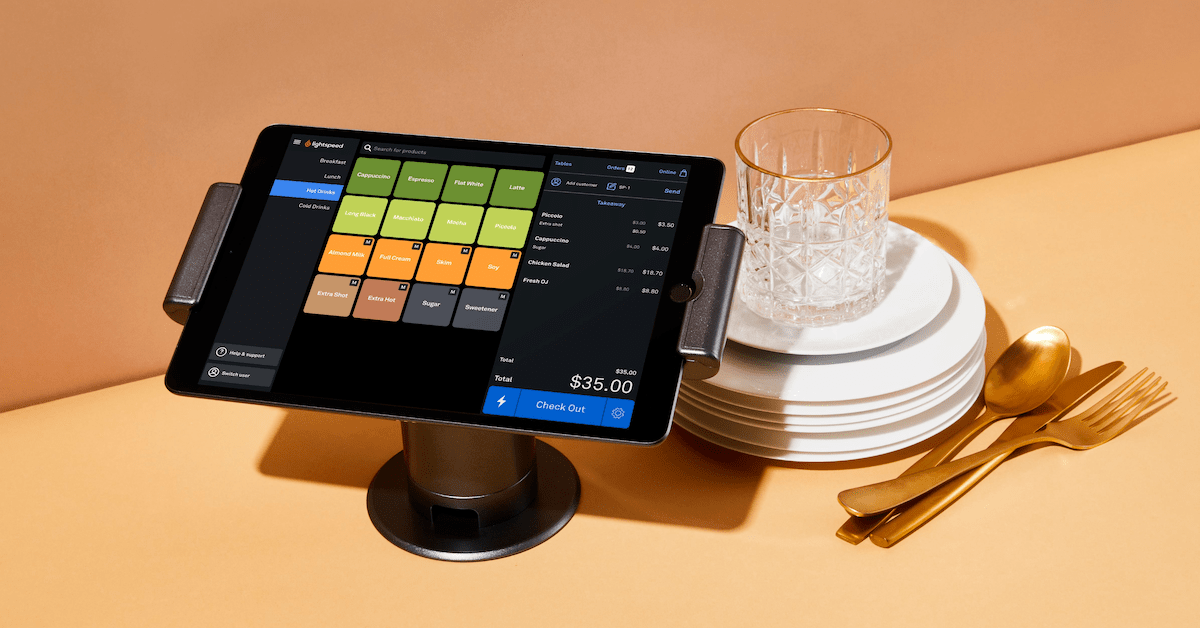 How will a touch screen cash register benefit your business?
A touch screen cash register that's powered by POS software will have several benefits for your business, particularly if you're looking to boost efficiency and profits.
Speed and efficiency: cut queues for faster service
Touch screen cash registers can make your queues shorter and behind the scenes workflows more efficient.
As your touch screen cash register, payment terminal and POS system are all integrated it's easy to shave seconds off each transaction time, keeping queues short and busy customers happy. These integrations also prevent staff from accidentally keying in wrong amounts, and all payments automatically reconcile with your accounting package – which means no more reconciliation headaches at the end of a long shift.
Plus, order dockets automatically print out in the correct location – be it your kitchen, bar or barista station, so you don't have to run them yourself.
Less training time: intuitive interface boost productivity
POS software that runs on touch screen devices is often extremely intuitive and easy to use. Chances are, your staff are already very familiar with how a tablet or iPad works, so they shouldn't need much guidance on the system and be able to start selling pretty quickly.
Customisable workflows: increase profits with upsell prompts
Unlike traditional cash registers, touch screen devices that are linked to your POS system can prompt staff to upsell or ask questions when certain items are ordered to boost your average transaction value.
For example, every time a customer orders a regular coffee, staff will be prompted to ask if they'd like a large. Or, every time a customer orders a hot drink, staff are prompted to ask if they'd also like a muffin.
Advanced reporting: make informed business decisions
Using a touch screen cash register means every single sales transaction, payment method, refund reason, etc. is recorded and combined into detailed reports. The ability to drill down into your data and view trends is vital when making educated decisions about increasing the profitability of your venue or boosting efficiency.
The information from your touch screen cash register not only gives you an insight into the inner workings of your business but also means you can pinpoint areas that need improvement and then create KPIs to boost them.
For example, you notice the average order value (AOV) has decreased this month compared to last. To boost sales and AOV you decide to set your staff a KPI for the coming month. The KPI encourages staff to increase AOV by upselling any medium meal to a large. At the end of the month, you can pull a report to see who sold the most cakes and high performers can then be rewarded.
Touch screen cash registers: a new era
Unlike their predecessors, touch screen cash registers (when integrated with POS software) can do so much more than simply calculate payments and store cash. Touch screen POS systems can now manage your entire business from one, centralised system – from payments to orders, inventory and reporting.

POS Hardware: Sleek, Simple, Secure
Opening a venue or looking to upgrade your POS hardware? Check out our hardware bundles now, including tablets, printers, stands and more.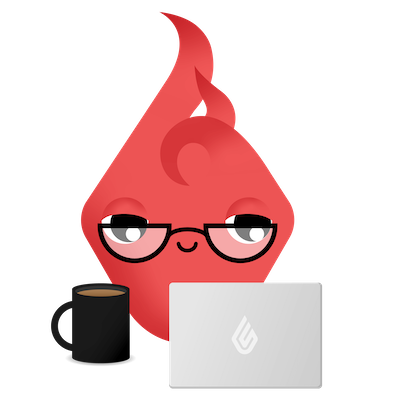 News you care about. Tips you can use.
Everything your business needs to grow, delivered straight to your inbox.