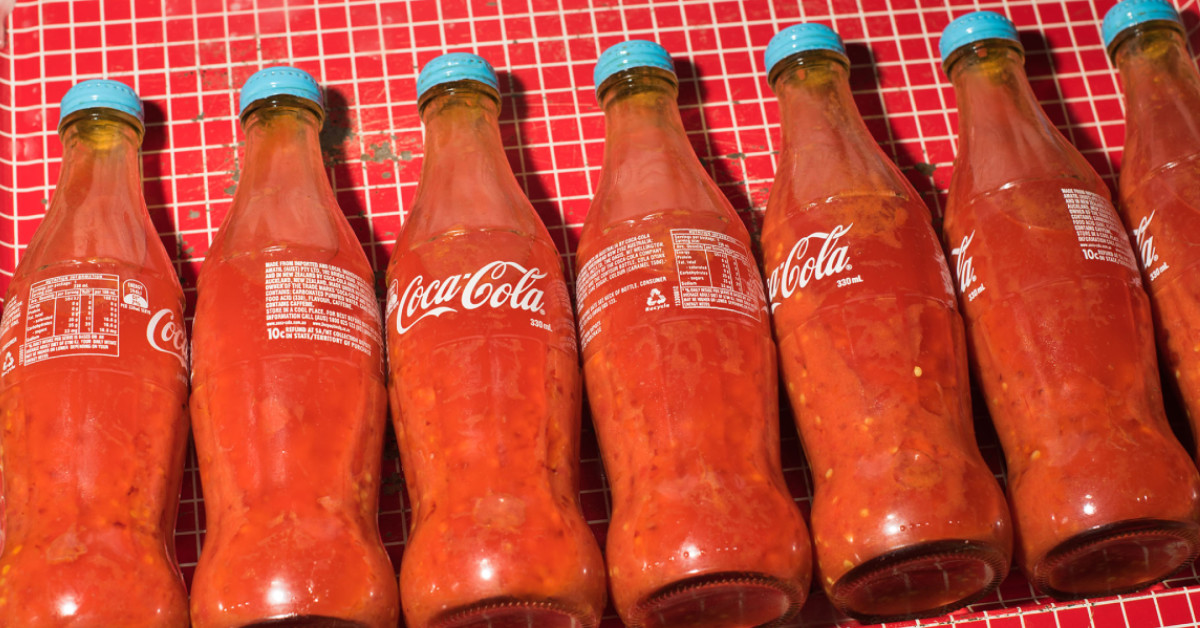 COVID has been a tumultuous journey for hospitality, and there has been no shortage of tips and advice on how venues can cope during the lockdown and pivot to delivery and takeaway.

Today, it's not about that. As the country emerges from lockdown, with all states in different phases of reopening, we at Lightspeed want to celebrate the resilience and ingenuity of hospitality venues.
Here is a story of five Lightspeed venues and how they coped during the lockdown.


Bart Mart converted their bar into a mini mart
Bart Jr. is a restaurant and bar in Sydney who regularly changes their menu based on seasonal produce.

Recognising the shortage in supplies in their neighbourhood Woolies and Coles, they decided to convert their bar into a mini mart!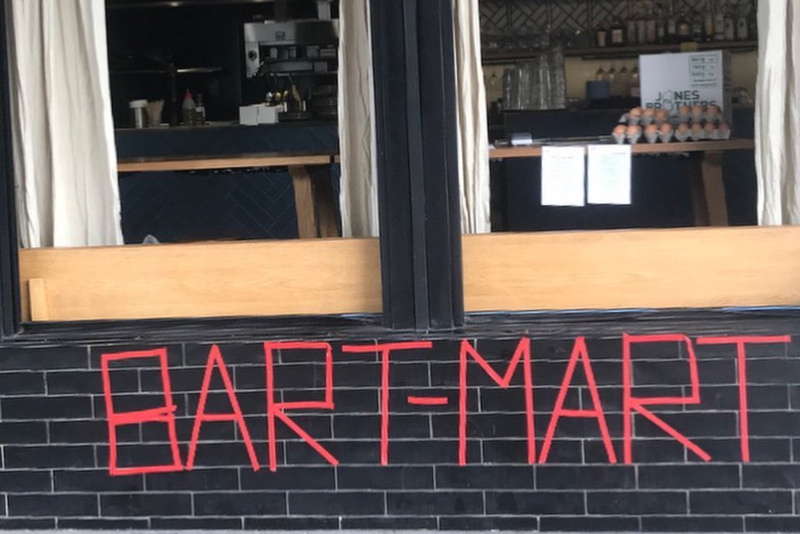 They even did a tongue-in-cheek rebranding, calling themselves Bart Mart during that period. All while staying true to their principle of "stay small & local."

Bart Mart only sold goods from their local suppliers along with natural wines and neatly packaged signature cocktails.


Africola started selling their most stolen item
Africola serves up delicious African BBQ dishes in Adelaide. One of their most popular items, however, was not found on the menu – their fire sauce.

Served as a complimentary condiment when people dined in, their bottles of fire sauce were the most stolen item in their venue. So when they had to pivot to delivery, they gave the people what they wanted most. They started selling their signature fire sauce.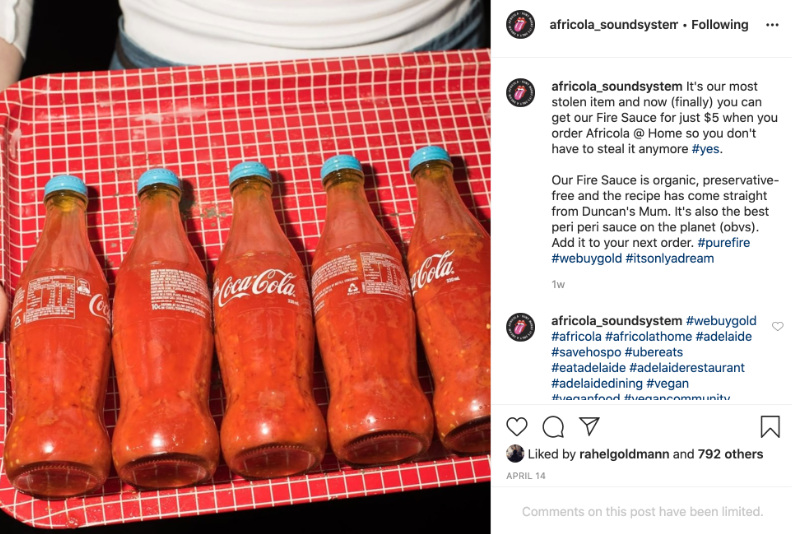 Above is their announcement on their instagram post, note the # of likes!


Arthur stripped their entire menu to two dishes
Arthur was a reservation-only restaurant in Surrey Hills, Sydney. Serving set and shared menus at $80 per pax with complementary dishes and wine pairings.
With a concept like Arthur's pivoting to delivery seemed near impossible but they did it.

And they did it really well.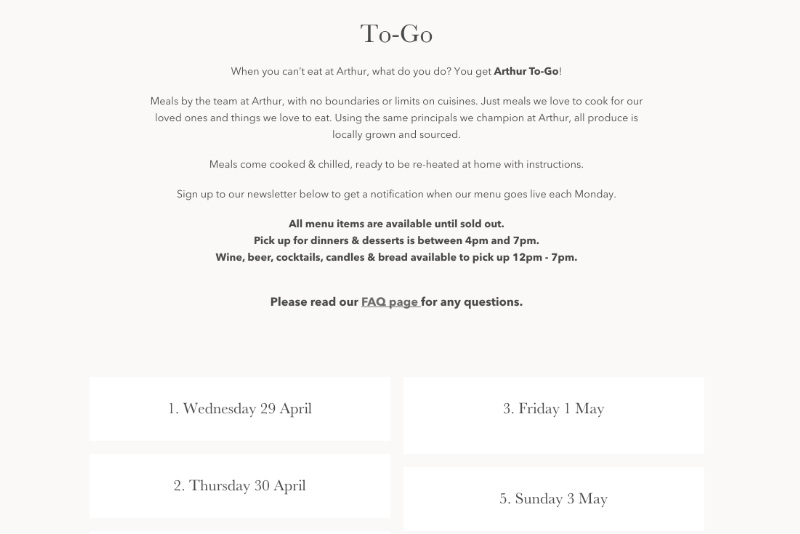 They took the drastic step of stripping their entire menu. Arthur began offering one dish in two variations (non-vegetarian and vegetarian) per day. To manage margins, their items had to be pre-ordered during the week – and if you didn't get in early enough, they'd be sold out most days!

Bad Hombres offered everything (including good service) for delivery
Bad Hombres is a Mexican inspired plant-based restaurant. But they're not only known for their delicious vegan food and cocktails, they are also known for their great service.

So when it came to pivoting to takeaway, Bad Hombres decided to offer that very trifecta: delicious vegan food, signature drinks, and (this is the real kicker) their service!

They did that with a very simple but effective addition on their delivery menu. They started a new category in their online menu called 'Wine of the Week.' Rather than listing their scores of natural wines available, they recommended selected wine every week.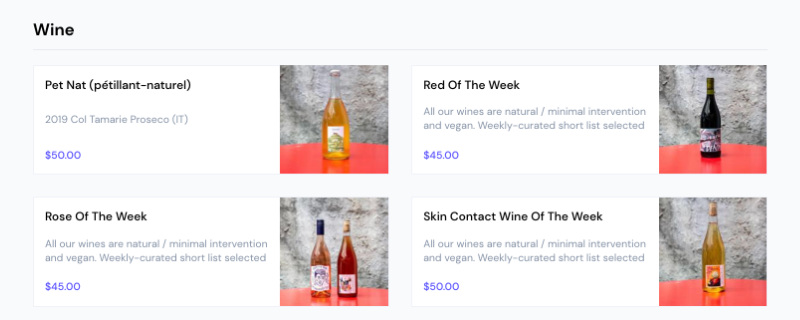 This simple yet effective strategy softened the disconnect from dining-in and takeaway by preserving a much-loved exchange for their customers.


Cortado Cafe increased their margins during the lockdown
Cortado Cafe is located in the scenic Blue Mountains of NSW. When the lockdown hit, the owner of the venue recognised that there was no other choice than to pivot to takeaway.

And that is exactly what he did. He bought cabinet displays, more equipment (fridges and an extra fast sandwich press) and organised new vendors for cakes and pastries.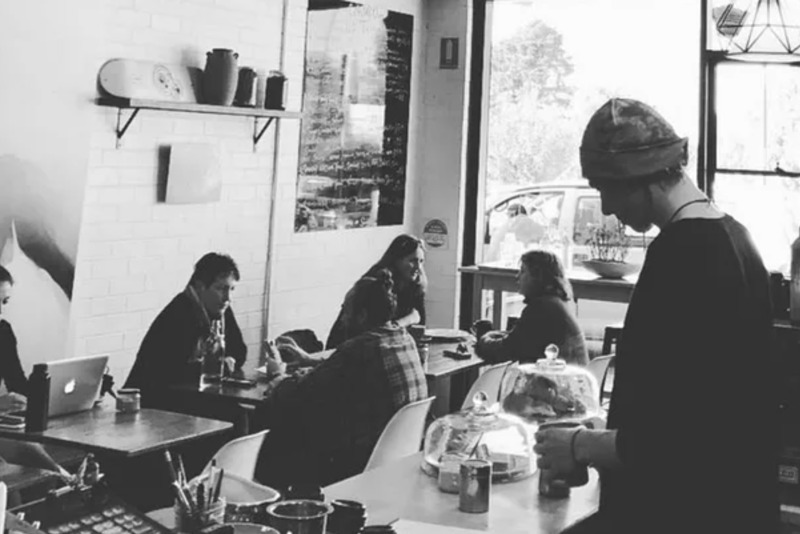 He also started depending more on Lightspeed's analytics & sales tools to make decisions. Nothing could be left to chance or gut instinct, data alone shared unbiased statistics on most and least profitable items.

And while the transition was not easy, it sure did pay off. Cortado Cafe actually made 5% to 7% more than what they did before COVID!
Share your story with us!
Here at Lightspeed (formerly known as Kounta), we have always been interested to learn more about our clients and showcase their inspiring stories with the rest of the hospitality community.

If you have any stories about your experience pre, during or post COVID, we'd love to hear from you.



Not a Lightspeed customer?
We'd still love to hear from you. And if you'd like to continue hearing from us, you can follow us on Facebook for our latest posts.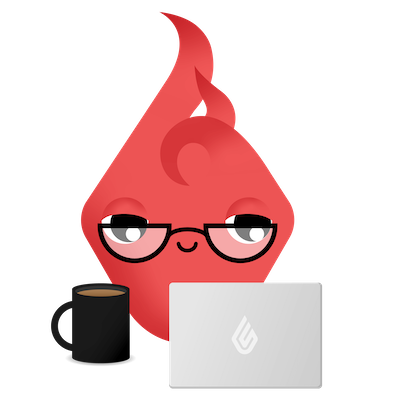 News you care about. Tips you can use.
Everything your business needs to grow, delivered straight to your inbox.