How to enhance the unboxing experience with cost effective packaging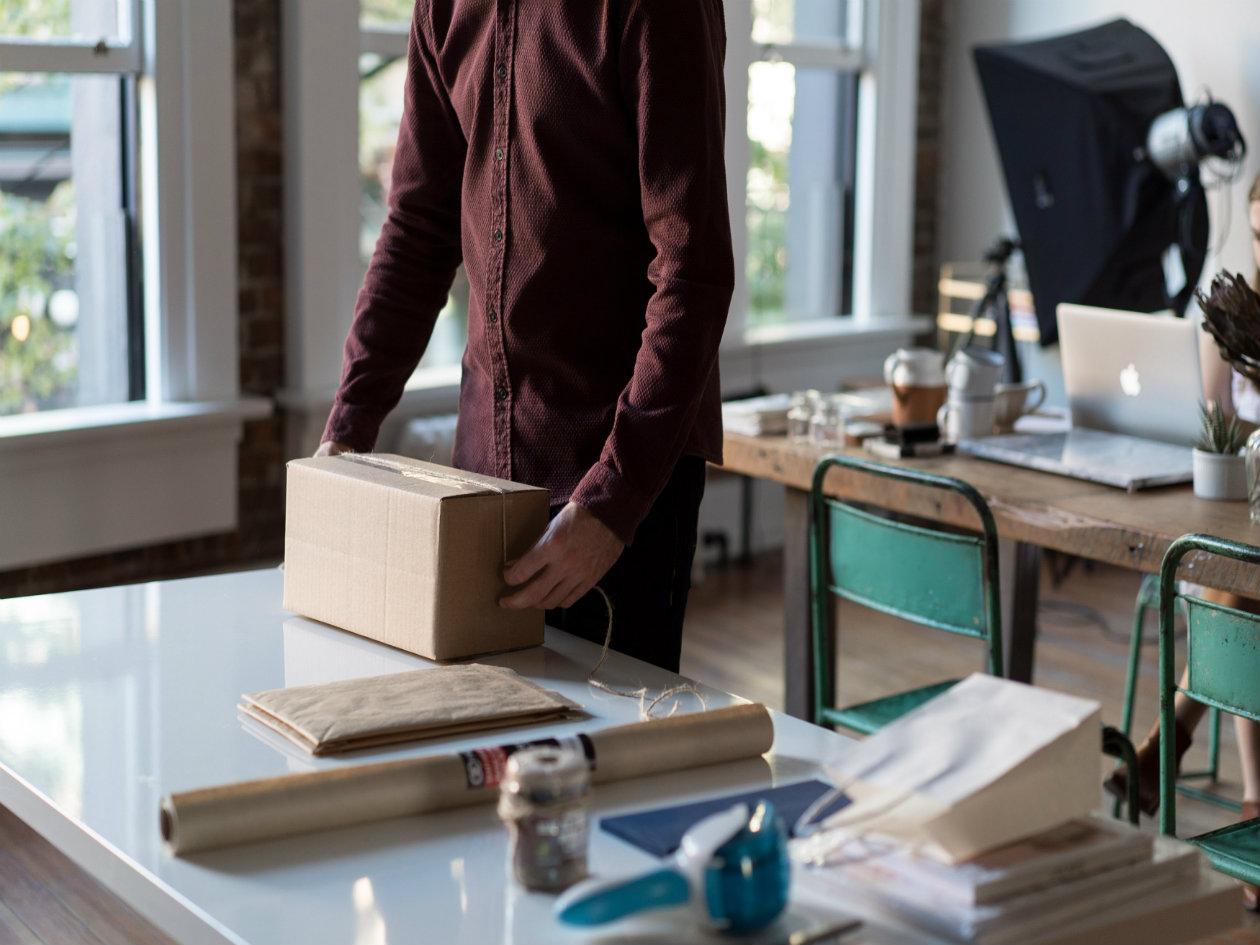 With the consumer trends transforming drastically with each passing day, the concept of retail packaging also has undergone major evolution over the last decade. Instead of being a mere tool for handing over the products to the customers, retail packaging has now become an integral component of the overall customer experience with a company.
According to a research by Contracting Packaging Association, up to 64% of shoppers will walk out of a store with something they did not intend to buy and 34% of the items bought are impulse purchases based on the packaging of the product. That being said, what differentiates your retail packaging from your competitor might even give you the edge in terms of customer acquisition and retention. As easy and simple as it may sound, the biggest limitation for small to medium-sized businesses is the cost. Fully customizing your packaging to capture your customers' attention can be daunting in terms of budget but thankfully, there are ways to design super effective packaging while keeping costs as low as possible. PakFactory has rounded up a few ways in which you can create a cost-effective retail packaging to provide the best unboxing experience for your customers.
Focus on your brand first
Before you even start thinking about the type of design you want for your packaging, it is important that you fully understand your brand and the objective of your new packaging idea. Why?
What if you decided to buy hundreds or thousands of units for your packaging and then realize later that you wanted to change the brand of your business? Or realized that the packaging actually doesn't fit the needs of your market? Taking the time to establish your brand guidelines means you're less likely to go back on a business decision thus limiting unwanted costs.
Effective packaging design isn't just about how beautiful the colors are, but how your brand value is translated effectively to your customers.
You need to ask yourself:
Who are your customers?

What value do you want to show them?

How will you get them to resonate through their unboxing experience?
By answering these fundamental questions, you'll get a clear idea of how to put together an effective retail packaging that is relevant to your business goals.
Simplicity goes a long way
Complex packaging structures—especially for retail packaging—can actually create an opposite effect for your customer's unboxing experience if you don't plan it carefully. If the unboxing is not intuitive, you are creating an initial negative impression that can jeopardize the overall experience of your customer.
How can you avoid this? Simplify your box! Mailer boxes, tuck end and auto-bottom boxes are examples of some of the most cost-effective but highly engaging box packaging structures for retail & e-commerce products.
Instead of putting all your resources into creating a unique structure (which can be very costly), draw more attention to the design and artwork of your box. Packaging manufacturers rarely charge per color, which means you won't have to limit yourself in terms of colors scheme, branding and messaging. Be creative and choose a design that will perfectly reflect your brand.
The feel of the packaging makes a difference
In addition to the design and printing quality of your retail packaging, what makes a major difference in your customer's unboxing experience is the actual texture they sense when holding the box for the very first time. For instance, if you cater to a high-end clientele, you might want your packaging to convey a sense of luxury and extravagance with a gloss or matte lamination coating.
Alternatively, if your brand is more minimalistic and environmentally-friendly, you won't require any coating at all providing that natural paperboard and grainy texture to your packaging.
Another cost-effective way of adding a touch of sophistication to your retail packaging is incorporating special processes such as spot UV, die cuts, embossing, and foil stamping.
Surprisingly enough, these extra embellishments and added coating are usually affordable additions to your packaging.
Build stronger customer relationships with creative inserts
Customers who return to your shop will likely do so not just because they liked the products you sell but because they enjoyed the service they received and the way you engaged with them. If you want to take your unboxing experience to another level and ensure that you leave a memorable impression on your customers, consider incorporating inserts in your retail packages. This is an easy way to create a "wow moment" that will have your customers coming back to your store.
Creative message inserts such as thank you notes, promotional notes, and custom letters help you establish a personalized connection with the customer.While the content of your message is of great importance, the format in which it is presented matters too. Aesthetically pleasing packaging inserts let your customers know that product quality is of paramount importance to you.
Seek partnerships, not just transactions
When creating new packaging, it's important to find a reputed and reliable manufacturer. Beyond fulfilling your expectations in terms of quality and design, they should be able to provide timely solutions to your retail packaging concerns without exceeding your budget.
It all comes down to who can provide the best service to fit your needs at the best cost. What should you look for in a manufacturer?

They provide complete one-on-one consultations

They offer structural and packaging design expertise

They offer end-to-end guidance for logistics
As with most creative projects, you'll likely encounter unexpected obstacles and restrictions. This is why it's important to team up with a manufacturer who is fully aware and equipped to help you in case packaging or logistics trouble.
If you focus on creating a partnership and a long-lasting relationship with a manufacturer, any changes needed for your packaging will become easier, uncostly and efficient.