What is kava?
The most common question that I always get asked is, what exactly is kava? Not to be confused with cava, a type of Spanish sparkling wine, kava is a plant found in the South Pacific. Natives from Polynesian cultures traditionally grind the root of the plant, brew it with water, and consume as a group in social ceremonies to relax and come together as a community.
When you drink kava, it has a sedative effect on your body, making you feel relaxed and almost euphoric, while having no impact on your mental capacity. After a cup of kava, you'll have no problem driving or concentrating. In fact, I first discovered kava in Miami when I was an undergrad in University. Kava cafes are really big there, and I couldn't really afford to go out and party and drink, so instead, I drank tea and studied.
Kava is FDA approved, calorie free, organic, gluten free, non-addictive and hangover-less! When I learnt about all of these things, and how relaxed and less anxious I felt after drinking kava, I was in love! It was an awakening for me. My body was calm and relaxed, which made it easier for my mind to follow suit and to focus on the subjects that I was studying.
How to drink kava
Our kava comes from the Vanuatu, and is brewed fresh every day. It's made to serve and we have many recipes that we serve with it.
Traditionally, it's grinded, brewed with water and strained into a shell. The root has a very distinct earthy taste, so for those looking for a more palatable experience, we serve kava cocktails made with a real fruit purée and kava shots, made with a bula boost and fruit purée. Another interesting thing about kava is that it has a reverse effect, so the more frequently that you consume kava, the less you need for its relaxing effect to take place. For maximum effect, once the drink is made, we encourage the tea to be consumed all at once.
House of kava
After I graduated, I decided that I wanted to be an entrepreneur and when I came back to Brooklyn to visit my family, I saw that while there was a kava cafe on every other block in Miami, there weren't many in New York. I saw an opportunity, and so we, me along with my business partners Michael Vandemark and Alec Sepelyak, decided to open Brooklyn's first house of kava.
When we started to put together a plan, we knew that we didn't just want to open a cafe. We wanted to build a community, which is really the main purpose of kava. We wanted a cafe that serves tea and pastries, but we also had a desire to build a community around our main product.
This is how we built and conceptualized House of Kava. We took the core of what kava is about: community, social collaboration and bonding and brewed that into our cafe.
A community built around kava
We've only been open since February and already, we get different customers coming into House of Kava. People of all ages, curious to try this tea, looking for an alternative method of stress and anxiety relief. We welcomed cancer survivors, people with immune deficiencies, people looking for a way to detox — the list goes on and on! We know all this because we encourage our clients to chat and get to know each other. We're about community — from the artwork on our walls, to our promotion of local artists, our goal is to create a space that is welcoming and that is a second home to people coming here.
"One of my favorite things about House of Kava is that if you come here alone, you'll end up hanging out with someone and make a friend for life."
Being an entrepreneur in a city like New York or Brooklyn is a difficult one. It's an extremely fast-paced, expensive and competitive city. We all need a little love and support and that's what we hope to achieve with our cafe.
I get to work with my best friends every day that I'm at work, which makes me very lucky. Opening a new business is stressful, we have to make sure that we're profitable, but we also have to make sure that our customers have a great experience. I'm lucky that I don't have to do it alone. I have a great team and a great community in the staff here. Now we're trying to pay it forward by sharing the love and the kava!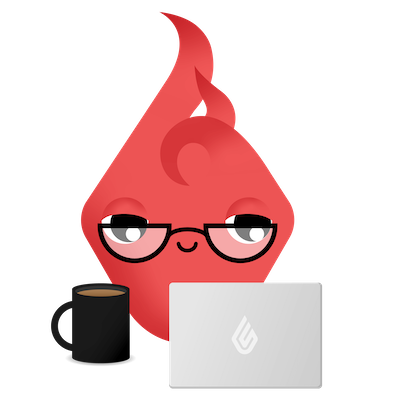 News you care about. Tips you can use.
Everything your business needs to grow, delivered straight to your inbox.