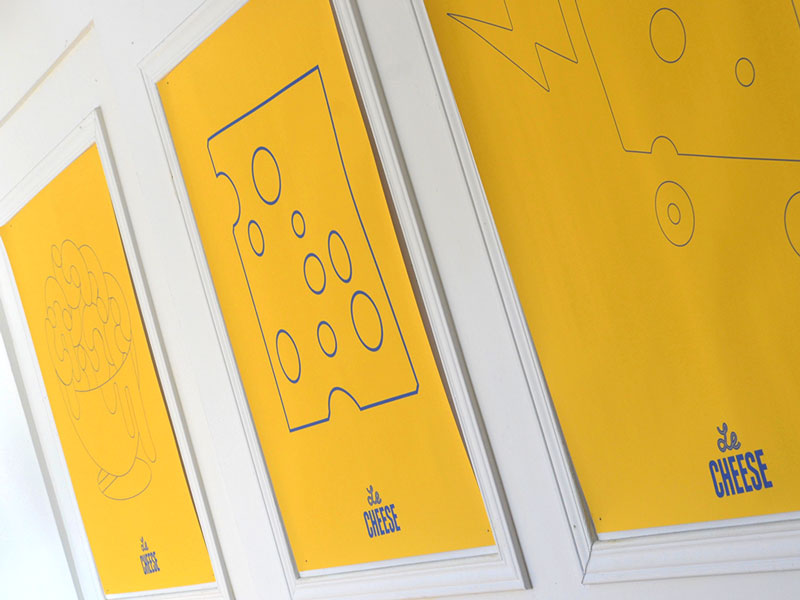 The idea behind Montreal casse-croûte (a Quebecois term for "snack bar"), Le Cheese, can be traced back to a conversation over brunch about a mutual love of Quebec cheeses and mom's comfort food. It has since turned into a popular local food truck and neighborhood hotspot that just so happens to rely on Lightspeed Restaurant POS to run a tight and successful operation.
A neighborhood staple
Le Cheese is all about neighborhood pride, a love for the laidback dining experience and, of course, a passion for mouth-watering cheesy creations. Their food truck can be spotted all over town in the summer, but it's their brick-and-mortar eatery, located in the heart of Montreal's Notre Dame de Grace area, that sees locals through seemingly endless Quebec winters.
"What's cool about this area is that the people here have a ton of pride. When they see a bunch of young local guys like ourselves trying to start something up, they really support that" says Le Cheese co-owner Pascal Salzman. Having grown up in the neighborhood wishing there was a spot to grab a bite at the end of a night out, Salzman knew exactly what to do to transform Le Cheese into a year-round foodie phenomenon.
The restaurant caters to just about anyone — from families in search of a kid-friendly place and high school students hanging out on their lunch breaks, to the local late-night crowd on the hunt for grub in the wee hours of the morning. "We have a really good feel for the pulse of this neighborhood from having lived here our whole lives" says Salzman, which explains why his establishment is so accommodating to its patrons.
Why they chose Lightspeed
The relationship between Le Cheese and Lightspeed was spawned out of a need for an MEV-compliant POS system that was both affordable and reliable."When you're looking for the right POS software, you quickly realize how substantial an investment it can be, especially for a small business like ours. Lightspeed was a solution that has worked out well for us".
Once the decision was made, implementing the system was easy. "We have a relatively young team, and everyone is comfortable using smartphones and iPads". Salzman explains that Lightspeed has contributed to a more efficient ordering process; his staff easily ringing up orders without wasting time worrying about how to use the POS.
"Lightspeed allows us to keep orders open — something we couldn't do with our old POS system. We get a lot of takeout and delivery orders, so it's really useful. Before we switched to Lightspeed, this need caused problems".
Reporting features are also something the guys at Le Cheese value. "Having access to very detailed sales reports is helpful in terms of staff scheduling during peak hours". As far as Salzman is concerned, the data he now has access to allows him to understand exactly how much of his business is dependent upon takeout, deliveries and walk-ins on a given day.
The software is cloud-based, which means that Le Cheese's owners can tune in to what's happening at their restaurant from anywhere. As Salzman explains, "it's always difficult to step out of the restaurant for a bit when you're a young business owner. It becomes your baby, so it's easy to dedicate all of your time to it." Lightspeed Restaurant gives him a chance to step back when he needs to, but still keep tabs on his business from his iPhone or iPad at any time.
Le Cheese has gone from an idea to a food truck, and now a popular local hangout in an incredibly short period of time, and it sounds like more growth is in the cards. "We'd love to expand, open up other locations, maybe build an army of food trucks" says Salzman, and he can see Lightspeed being right there with them.
If this story inspires you and you'd like to know more about our restaurant POS software, here are 9 reasons why a mobile point of sale is better for your restaurant.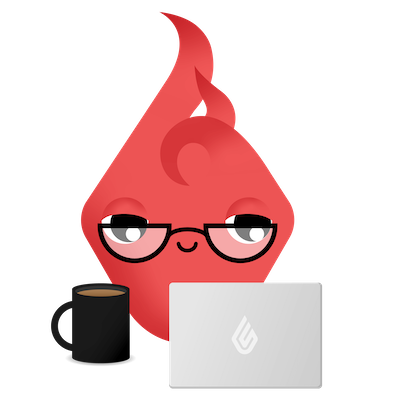 News you care about. Tips you can use.
Everything your business needs to grow, delivered straight to your inbox.