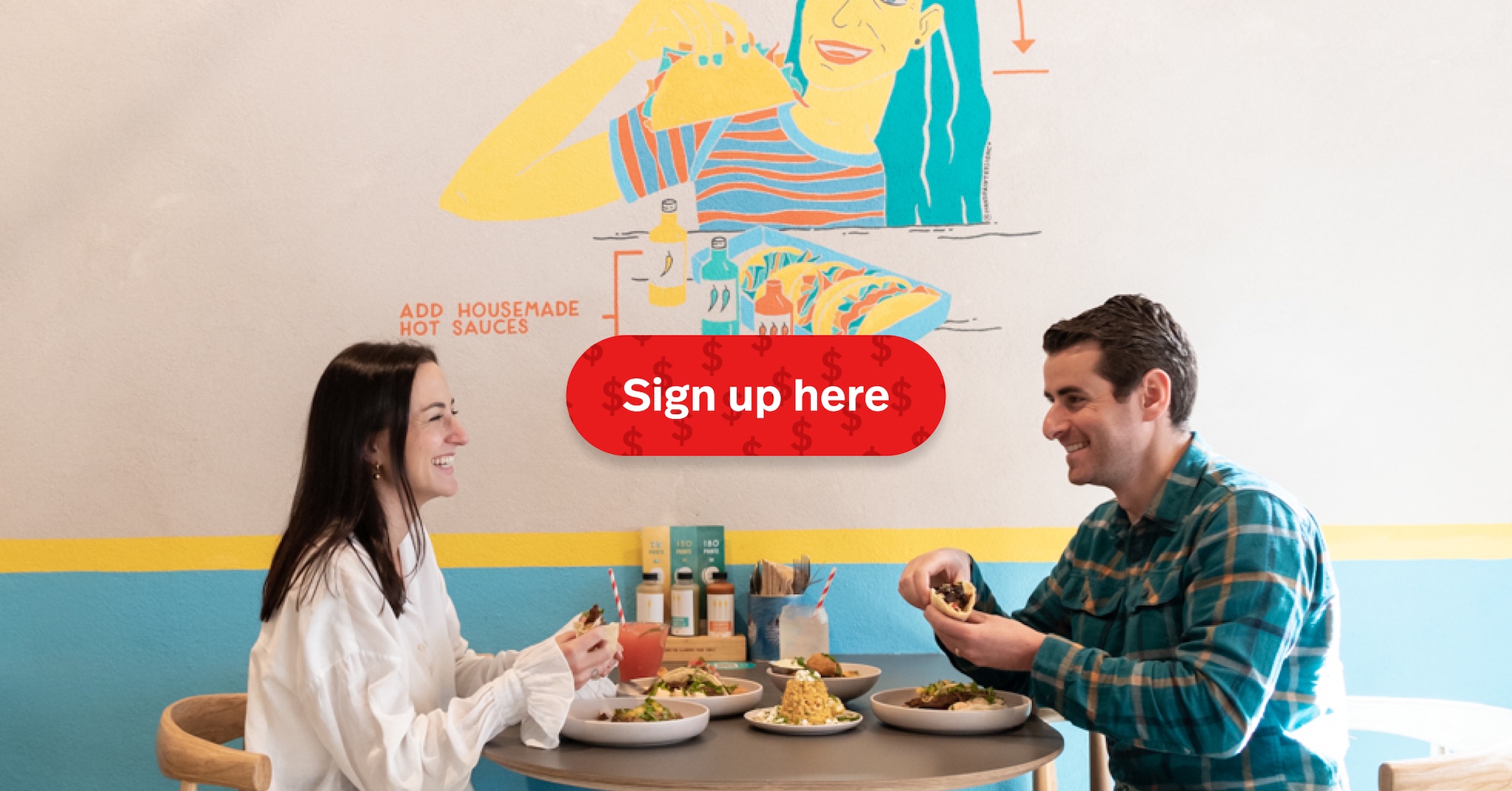 Hospitality staff will know the pain of asking customers to spare a few minutes to sign-up while the line of hungry customers just gets longer and longer. In many cases, the effort just won't feel worthwhile.
However, once you know the value of having a single email address in your marketing list, your outlook may change.
In this article, we'll work out the dollar value of each customer in your database. This figure is called Average Customer Lifetime Value, or ACLV.
There are several different ways you can work out ACLV—some a bit more complex than others—so we've built this free calculator you can use to make it easier.
You'll also learn why this figure is so important to your business, and how you can improve it over time.
In this article, we cover:
What is Average Customer Lifetime Value?
Customer Lifetime Value (CLV) measures the value of a given customer to your store now. Average Customer Lifetime Value (ACLV) measures the average value of a customer, across all customers in your database. This figure helps you predict what each new customer on your list is worth to your business.
ACLV frames your customer relationships in financial terms, so you can reliably estimate the benefit of attracting new customers and keeping them in your orbit.
In simple terms, if your ACLV is $350, and your average cost of acquiring a customer is $150, each new customer is worth $200 to your business.
How can hospitality merchants calculate Average Customer Lifetime Value?
Calculating ACLV requires working out the annual average revenue of a customer, and then multiplying that by the average lifespan of a customer.
There are many different and accepted ways to calculate your Average Customer Lifetime Value. Some formulae go beyond this to account for industry average lifespans, repeat order rates and more.
We've outlined two methods below: Method 1 is the core formula. Method 2 involves accounting for the average repeat order rate for a more refined calculation.
Method 1:
The most basic way to calculate ACLV is to work out the annual average revenue of a customer and multiply that by the average lifespan of a customer.


If you're looking for a rough estimate, this method is simple, it's fast, and will give you a pretty good indication of where to start.
Method 2:
Method 2 is a formula that has been designed by our Marketing & Loyalty experts specifically for hospitality and retail businesses. This formula has been tested and tweaked to more accurately reflect actual customer lifetime value.
In this method, Average Customer Lifetime Value (ACLV) measures the worth of a given customer to your store now and their worth over coming years.
To calculate your Average Customer Lifetime Value for this method, you need a few extra data points:
Average customer lifetime

– how long, on average, your customers' relationship with your business lasts

Average customer account age

– the total amount of time every customer has been active in your database i.e. since their first purchase (in years)

Average order value

– the average value of a single order

Repeat order rate – the percentage of total orders that are repeat orders


Both of these methods above are included in this free calculator, so you can compare the two figures.
In the calculator, you can work through each method in workbook style. We've also included a few extra calculations so you can account for your profit margins and cost of acquisition.
For the second method, we'll also go through the data points above and help you work out each one, step-by-step, so you can make a closer estimate of your ACLV.
Note:
If you're already using
Lightspeed Marketing & Loyalty,
your ACLV and individual customer CLVs are calculated for you automatically. Simply head to the "Customer" section of your Marketing & Loyalty dashboard.
How do I increase my Average Customer Lifetime Value?
By now, I'm sure you can see that more repeat business = higher ACLV = more revenue. Here are a few things you can do to improve your customer lifetime value and increase revenue as a direct result.
Market to your customers
Realize the value of your customer list!


This sounds so simple, but so many businesses don't capitalize on the resource that's right there in front of them. You can increase your ACLV just by regularly sending marketing to your customer list. This is much more cost-effective than marketing to acquire new customers, so find the balance (in time and resources) that works best for you.
Increase order value
Display personalized product recommendations


Product recommendations are a common tactic used to increase basket size. You can display product recommendations at POS (for example, at a restaurant order kiosk or online ordering system), or after purchase (for example, in an automated email).

Offer free shipping with a minimum spend


If you sell merchandise or DIY kits, you can increase your average basket value by incentivizing customers to purchase more.

Send VIP offers and discounts


For example, hospitality merchants can benefit greatly from offering a $10 voucher. The economics is simple—people generally don't dine alone. So you could turn a $10 voucher into a $150 sale.
Increase order frequency
Set up a customer loyalty program


Per the

80/20 rule

, your regulars are your most valuable customers. Encourage customers to keep shopping with you by automatically rewarding loyalty points for spending, product reviews, sharing on social media, and more, that customers can use towards exclusive rewards.

Send timely, personalized automated emails


There are so many creative automations you can set up to maximize order frequency! For example, win back lost or lapsed customers by

offering a discount or voucher as an incentive

to come back.
Increase customer account age
Keep customers happy and engaged!


Get a temperature check on how your customers are feeling about their latest purchase or experience with you and ask for feedback. Feedback automatically asks customers to rate their experience to measure their satisfaction, helping improve your customers' experience so they keep shopping with you.
Pinjarra Bakery makes sign-up simple with QR codes at POS and tables
"We always have challenges when we get busy through lunchtime and we have a line out the door, the enrolling of new people into our VIP process—it's just hard to do because we're just trying to get customers through" – Daniel Pantaleo, Pinjarra Bakery.
But Daniel and the team at Pinjarra Bakery know exactly how much it's worth to them to get those details. That's why it's important to them to make it as simple as possible for staff to add customers.
Using Lightspeed Marketing & Loyalty, Pinjarra Bakery has set up a QR code to place at tables and at their point of sale. This way, customers can sign up themselves, while waiting for the order.
"That's really great for us. I think it's going to add new people into our system and really help" – Daniel Pantaleo, Pinjarra Bakery.
Increase ACLV with Lightspeed Marketing & Loyalty
To get the most accurate picture of the value of an email in your database, you need to track how much they're spending, how frequently they come back, and how long their average lifespan is. The more data you have on their purchase behaviour, the closer your ACLV calculation will be, and the better equipped you are to make strategic marketing decisions.
Lightspeed Marketing & Loyalty lets you know the value of each and every person who signs up, making it easy to show staff why it's important for customers to join your database.
But beyond this, Lightspeed Marketing & Loyalty gives you all the tools you need to increase repeat business, improve your ACLV, and drive revenue.
Build a customer database

Send email and SMS campaigns to customers

Create set and forget marketing automations

Set up loyalty, reward and membership programs

Capture feedback and generate Google reviews

Offer loyalty points in-store and online
Watch Lightspeed Marketing & Loyalty in action in this 5-minute demo video.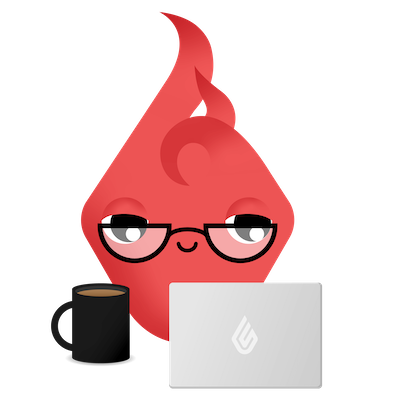 News you care about. Tips you can use.
Everything your business needs to grow, delivered straight to your inbox.