It's the first week of February, which can only mean one thing: Valentine's Day is upon us. According to the National Retail Federation's Valentine's Day Consumer Spending Survey, US spending is projected to reach a total of $19.7 billion. You read that right — we're not talking pennies here.
Valentine's day is a major profit booster for retailers; especially those working in the jewelry, gift, apparel and beauty industries. Whether you're a hopeless romantic or a die-hard realist, if you run a retail business, you should be thinking of this holiday as a date with your customers, and if a long-term relationship is what you're looking for, you need to prepare.
Not sure where to start? Here are five ways to make a lasting impression on anyone who walks into your store. You'll notice a common denominator here — a POS system that will help you seal the deal. Think of it as our version of a love potion.
1. Do your homework
In the days leading up to any big date, one tends to do a little research. Details on Facebook or Instagram about your date's background give you a chance to size them up, think about whether they'd be a good fit and, if all signs point to yes, help you make a good impression. The same logic applies to your customers.
You want to know what your best sellers are and what you sold most of last year to ensure that you have enough of the right inventory to meet customer demand. You also need to be aware of who your top sales people are and have them working the floor in the ramp up to Valentine's day.
The right POS system gives you the reports you need to make the right purchasing decisions and logically schedule your staff. At the click of a button, you should be able to see what your most popular items are, how much you've sold over a period of time, your profits per hour and individual employee performance.
2. Dress to impress
Nobody shows up for a date looking a mess. Just as you would shower, choose an outfit or dab on your signature scent, you need to make sure your store's looking sharp.
This goes above and beyond simply dusting off countertops and sweeping the sales floor. Your window-front and display cases should be organized, your mannequins dressed to impress, and your racks and shelves stocked with top sellers.
Something else to consider is a customer facing display, which allows your customers to see their items scanned, discounts applied and the final price of their purchases, all in real-time. Setting this up is a breeze. Simply plug an additional display into your computer or log into Lightspeed Retail from an iPad or tablet and select "customer facing display".
3. Master the art of dating dialogue
Conversation can make or break any date so the question is, are your employees well-versed in the language of love? Surely they can carry on a conversation (they're sales people after all), but do they have access to the information that will help customers make purchasing decisions?
The beauty in having an iPad POS system is that your staff can walk the sales floor equipped with a wealth of information right in the palm of their hand. From product descriptions and pricing to instant inventory searching and mobile checkout, the perfect POS empowers employees with the knowledge and tools they need to convince customers to commit to a sale.
4. Have a backup plan
If every date went off without a hitch, there would be no singles left and certainly no romantic movies to watch. No matter how much you prepare, sometimes things just don't go as planned. Whether you unexpectedly run out of a beauty product, don't carry a specific color of sweater or can't seem to track down a size, a reliable point of sale should smooth things over.
Choosing a POS that offers preloaded and integrated catalogues not only saves you time and money when it comes to entering or updating product information; it also makes it easier to satisfy special customer requests. For example, should your store only carry a particular blouse in blue and your customer isn't a fan of the shade, you can easily bring up that vendor's catalogue, search the item and provide alternatives.
Need to place a special order? Your POS software should give you the option to import the item your customer wants straight from the catalogue, add it to their customer profile and transfer it directly to a purchase order within minutes.
5. Show them you care
Whether it's a bouquet of roses or a gentle squeeze of your date's hand, a simple gesture can go a long way in leaving a lasting, positive impression. After all, you want to ensure that this budding relationship continues once Valentine's day has come and gone.
From special pricing for singles or couples celebrating milestone anniversaries to a simple promotion, when it comes to what you can do to show your customers you care, the sky really is the limit.
Your POS should have built-in discounting functionalities, so that you can easily set up special pricing and discounts based on a variety of criteria such as customer type or product category. A reliable point of sale solution should also make setting up automated offers a cinch. If your current software doesn't allow you to set price rules or schedule time-sensitive, discount-specific promotions, you should seriously consider finding one that does.
Though a point of sale can certainly help you build long-lasting customer relationships, it can do so much more for your business. Check out our POS Buyer's Guide to find out about the benefits of a POS system and how to select the perfect one for your store.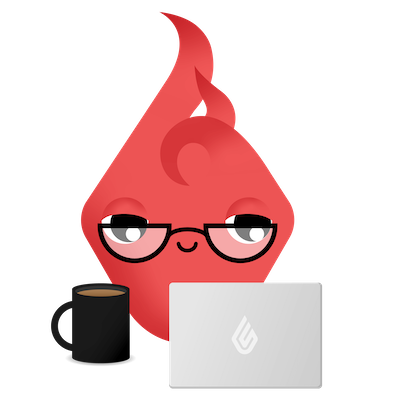 News you care about. Tips you can use.
Everything your business needs to grow, delivered straight to your inbox.