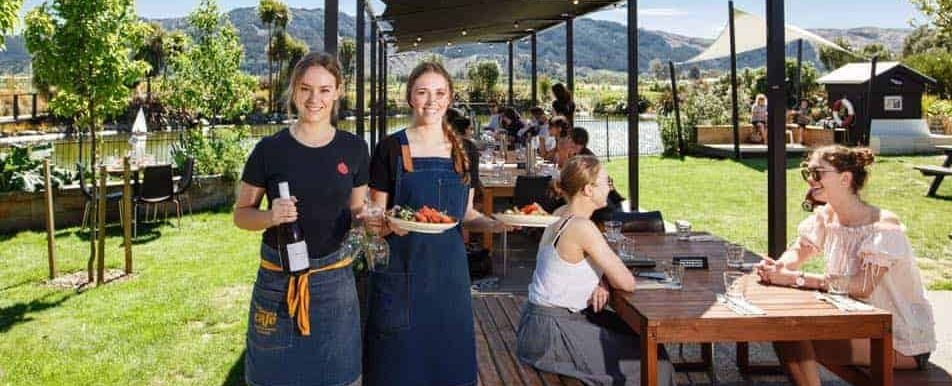 When 20 new restaurants opened at once in Auckland, the bottom dropped out of the market for a bunch of independently owned restaurants. Their usual Morale Monday meet-up started to be more about drinking too much and worrying about bills.
Their big issue, though? How could all these small restaurant owners compete against the big groups with their bigger budgets? On top of that, the tourist dollars were – and still, are – being funnelled to the big dining districts, leaving the great local finds un-found.
Desperation is a dangerous thing, but it can spark the best of ideas – it forced Damaris Coulter, owner of Coco's Cantina, to do something. And that something was creating The Realness, a website dedicated to giving diners authentic experiences. Damaris reckoned that's how she and her indie-owner mates could compete – on authenticity. On being able to offer something special, from people who are focussing on the product and community as much as the profit.
While there's obviously a place for hospo groups, it's often the indie owners, tucked away in corners, who have the freedom to push the boat out and up the creativity. They're also often the ones who are making most of the ethical stands about things like packaging, food source and waste management.
Here are a few of our picks of hospo joints harnessing their realness to stay competitive.
Tiger Burger
Starting out in 2014 as a food truck, Tiger saw other businesses put money ahead of the customers – and their food. That was when they made a conscious decision to care only about the environment, the ingredients and their customers (and just trust that the money would follow).
That seems to be working out for them, having graduated to a permanent outlet in Grey Lynn, Auckland. Even with the increased overhead pressures, they still only use ethically farmed meat, locally grown produce and sustainable packaging, and say 'hell no' to palm oil or MSG. Their food is essentially modernised Korean in a burger – the famous Kimcheese® is local Taupō beef, sautéed kimchi, aged cheddar and gochujang mayo. Stop it now.
Black Estate
In the famed clay limestone soils of North Canterbury, this winery, restaurant and accommodation are led by a husband and wife team. The wine is all organically and biodynamically farmed – something that takes a lot more effort and care, especially in a market that hasn't quite bought into the value of it all. It's safe to say the family care deeply about sustainable, organic produce and wine – and the quality of their Riesling, Pinot Noir and Chardonnay speaks to that commitment. Cheers, guys.
Vines Village Café
At the Vines, you'll find fast, fresh and wholesome food, deep in Blenheim's grapevines. In 2018, it won the Hospitality NZ Award for Best Environmental/Sustainable Business, and that's not super surprising, given that they source so much from their on-site garden, free-range (rescue!) chickens, fruit trees and beehives. Everything is recycled, and the coffee is ethically sourced.
The restaurant owners also care about showing people a good time – there's a dog-parking lounge, entertainment for the kids, and their own craft beers (stand by for their own gin, too).
Attica
This restaurant is making waves in Melbourne, and the rest of the world too if we're honest. Owned and operated by Ben Shewry. Attica has won several awards in Australia, and has been included in The World's 50 Best Restaurants since 2010, currently placed as the top restaurant in Australia. Their inventive menu uses beautiful, rare ingredients and celebrates Aussie food, seasoned with a buttload of ethics. Hold the foie gras, I'm having murnong and marron.
It's a big, interesting hodgepodge, with silver service for one course, and Gazza's Vegemite pie for the next.
About The Realness – real authentic, real feel-good
In essence, The Realness is an exclusive club of indie-owned restaurants that meet a set of requirements. They can own only one restaurant or café, and can't be in bed with other companies that could influence their operations, like casinos and breweries. And finally, they have to care about the world – more specifically they must source their proteins from suppliers that treat their animals ethically.
The Realness is probably onto something. Millennials aren't just the largest and most splendiferous consumer group – they also want companies to care – 70% of Millennials consider company values when they make a purchase. It's things like paying staff a living wage, manufacturing that doesn't harm the environment, transparency of practices, and just kind of being good people.
There are no reviews on The Realness – Karen will just have to complain about portion sizes somewhere else. Instead, The Realness members can be vouched for by other establishments, so diners are essentially getting a recommendation from a place they may already know and like.
Oh, and it's free to use The Realness – it's not clear where, or if, the site is hoping to make money – but the goal, really, is about connecting people to ethical, authentic, unique experiences.
Harness the realness for your business
Any owner-operator knows the threat of those large hospo groups. You can't compete on budgets, so you've got to compete on what money can't buy. Those are things like your passion and creativity, and doing brave things with your food, your format or your suppliers. Start by getting clear about why you're in this beautiful, strange industry, and build your establishment around that. The authenticity – the realness – will ooze out of you, and that's the stuff that'll keep people coming back for more.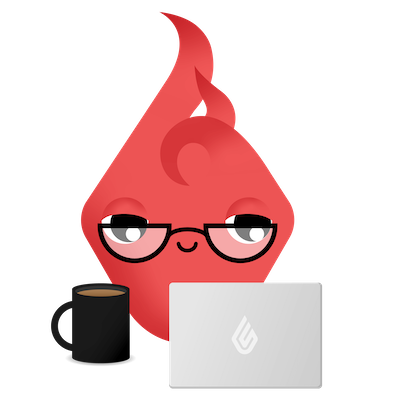 News you care about. Tips you can use.
Everything your business needs to grow, delivered straight to your inbox.