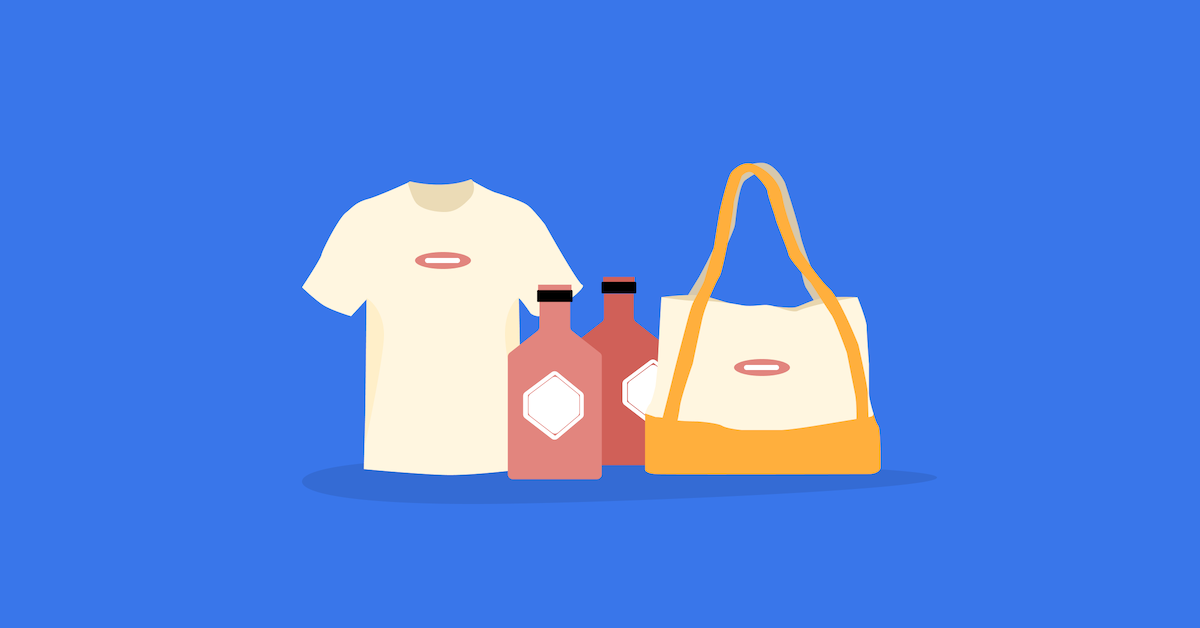 In the not too distant past, merchandise, particularly t-shirts, caps and hoodies, was reserved for sports teams, touring bands and musicians – allowing their fans to wear their allegiance with pride.
Fast forward to 2022, and businesses of all shapes and sizes are realising the potential power that branded merchandise can have for their business. Even supermarket giant Aldi has released its own branded clothing line, and McDonalds in Australia is due to release a range of Maccas-inspired swimwear.
From pubs to cafes, restaurants and ice cream parlours, Aussie hospitality venues are embracing the merchandise trend and releasing their own lines of branded merch. However, is this trend here to stay, or is it a fad, and will hospitality merchandise benefit your business?
Prepare your venue for the future of dining
Download our free industry report that studies national data to identify 10 dining trends that will shape the future of dining in Australia.
The rise of hospitality merchandise
The Covid-19 pandemic thrust the hospitality industry into crisis, and businesses began to realise that they could no longer rely on a single revenue stream.
As venues across the country began to pivot their offerings, the trend for hospitality merchandise took hold. From t-shirts to keep-cups, hoodies, bags and hats, hospo venues have been flexing their creative muscles to serve their customers with more than just dinner and drinks.
While the concept of hospo merch is by no means new, its popularity has skyrocketed. This, in part, is thanks to hospitality regulars embracing the trend and wearing their merch like a badge of honour.
The pandemic has led to an enhanced awareness among Aussie consumers, who have developed a renewed respect for the hospitality industry and a heightened understanding of how tough it can be for businesses and staff. With customers leading the charge to support their favourite hospitality businesses and supplying the demand for hospitality merchandise, an increasing number of venues are looking to add merch to their menu in 2022.
The benefits of hospitality merchandise
The benefits of creating merchandise for your venue are far-reaching and will vary depending on your venue, customer base and business goals. However, there are three key benefits that you can reap from selling your own merch.
1. Boost brand awareness
There's nothing wrong with a bit of self-promotion, right?
Creating merch for your venue can get your brand out on the streets, into homes, workplaces and even other venues. When people wear your merch or display it in their homes, it not only reminds them of their experience at your venue but also gets your brand in front of people who might not have heard of you.
Done right, your merch will provide free advertising for your business and potentially spark conversation. Word of mouth recommendations is much more effective than paid ads, resulting in five times more sales – bringing in more customers and turning them into loyal regulars.
2. Cash in with an extra revenue stream
While this might seem like an obvious one, when done well, hospitality merchandise can provide a lucrative stream of extra revenue for your business. If you identify a range of items that are desirable and/or practical for your customers and nail the design and aesthetic – you're onto a winner and will inject extra dollars into your bottom line.
Young Henry's, for example, has created somewhat of a cult following around their merch designs. The Sydney-based brewery often teams up with local artists and designers to regularly release limited edition t-shirt and accessory designs. Their new merch releases are always well-received and often sell out, which, in turn, creates more buzz and hype when new items come in stock.
3. Enhance customer loyalty
By creating a range of merchandise for your venue, you'll entice loyal customers to join an exclusive club of people in the know.
And, people love to be in the know. Whether it's highlighting how they're supporting a local business or recommending your venue as their go-to – your merch will act as a signpost for loyal customers to talk about your business.
Essentially, branded merch is a great way to strengthen the connection between your business and your customers by fostering a community of like-minded people who love what you do and want to support you.
Lightspeed venues leading the way
We love our family of Lightspeed venues, and there are so many innovative and exciting examples of businesses embracing and nailing their merchandise. Here are a few of our favourites.
Someday Coffee Co
From A5 artwork prints to hoodies, tote bags and caps, Someday Coffee Co has nailed the merch game. Using the colours synonymous with their brand, the Perth-based cafe sells a wide range of merchandise, both online and in-venue, so their customers can show off their allegiance with pride.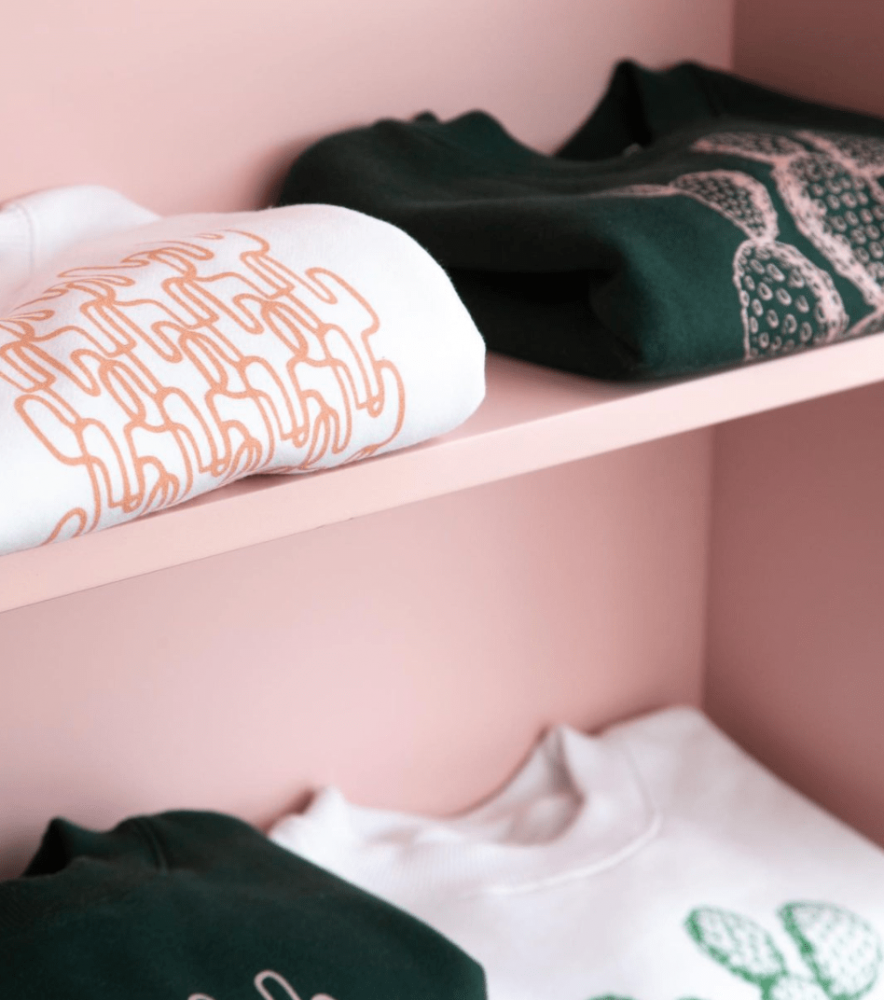 Porcine
If you've had the pleasure of visiting Porcine in Sydney, then you'll know they're all about that porky-goodness. And their merch is no exception. Their caps, t-shirts and tote bags all feature their renowned pig-come-salami design, and fans can also get their hands on a bespoke recipe book.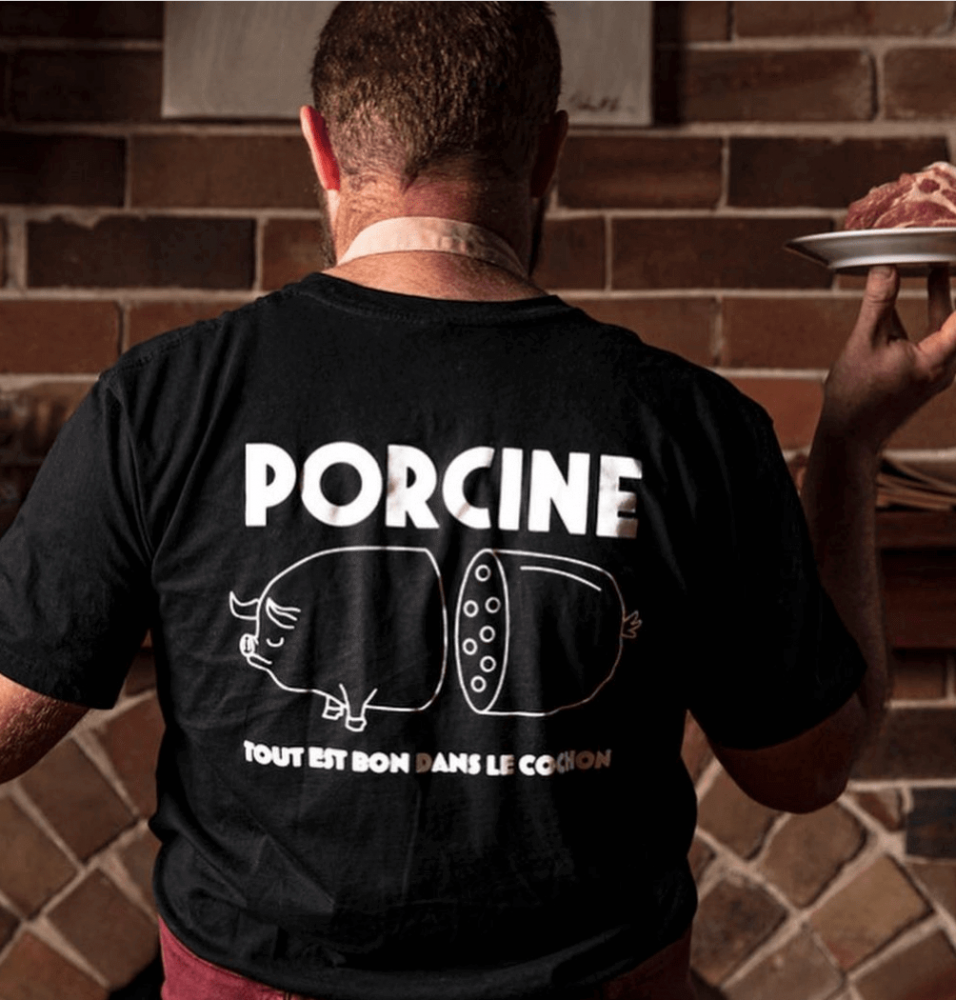 Young Henrys
Caps, beanies, badges, sunnies, hoodies, earrings… You name it, Young Henrys probably sells it. As well as their famous (and delicious) beers, Young Henrys are also renowned for their bright and bold merch designs that cult followers and newbies alike can enjoy. And, with regular design refreshes and partnerships, there's always something new to keep an eye out for.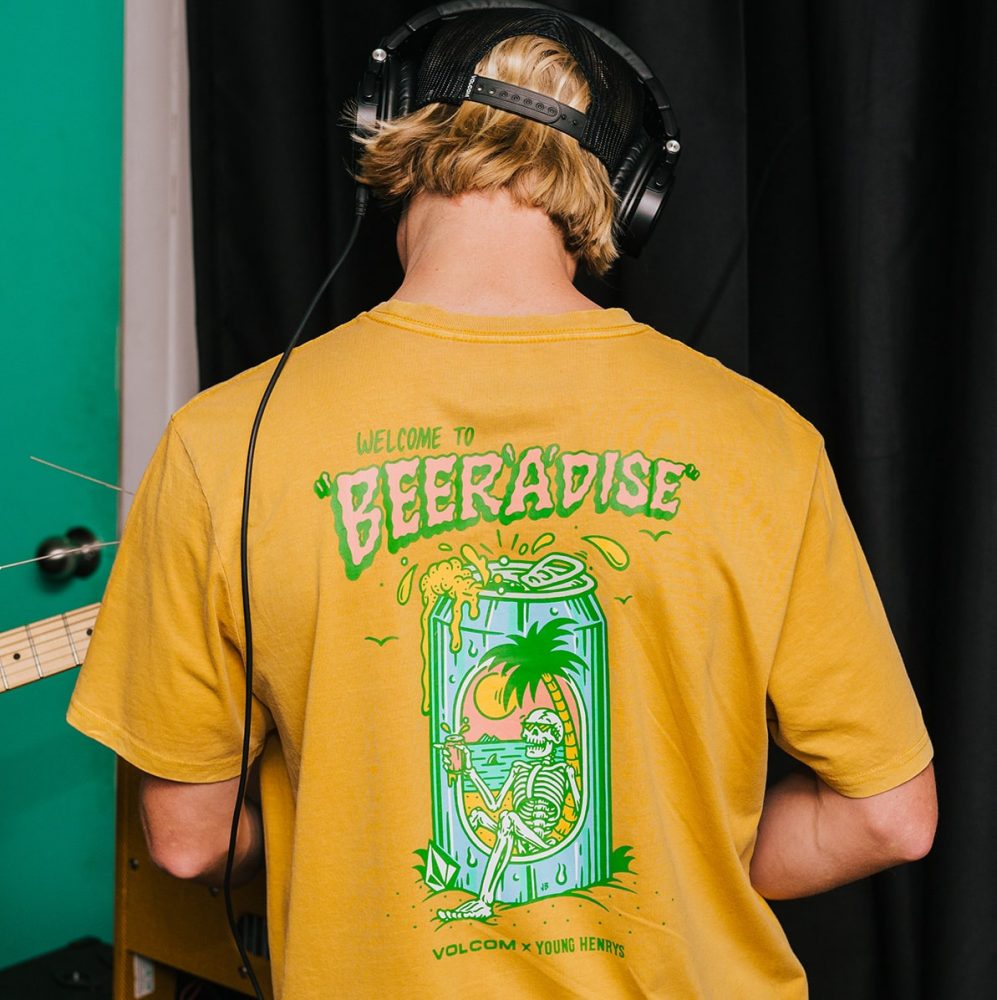 Messina
What's the next best thing to gelato? Clothing with beautiful images of gelato, obviously. Messina stays true to its roots with its gelato-inspired t-shirt and hoodie designs. You can even get a baby onesie with an infamous pot of Messina chocolate gelato on the front. Messina also sells some of their most-loved ingredients, like jars of dulce de leche spread and Messina milk bottles.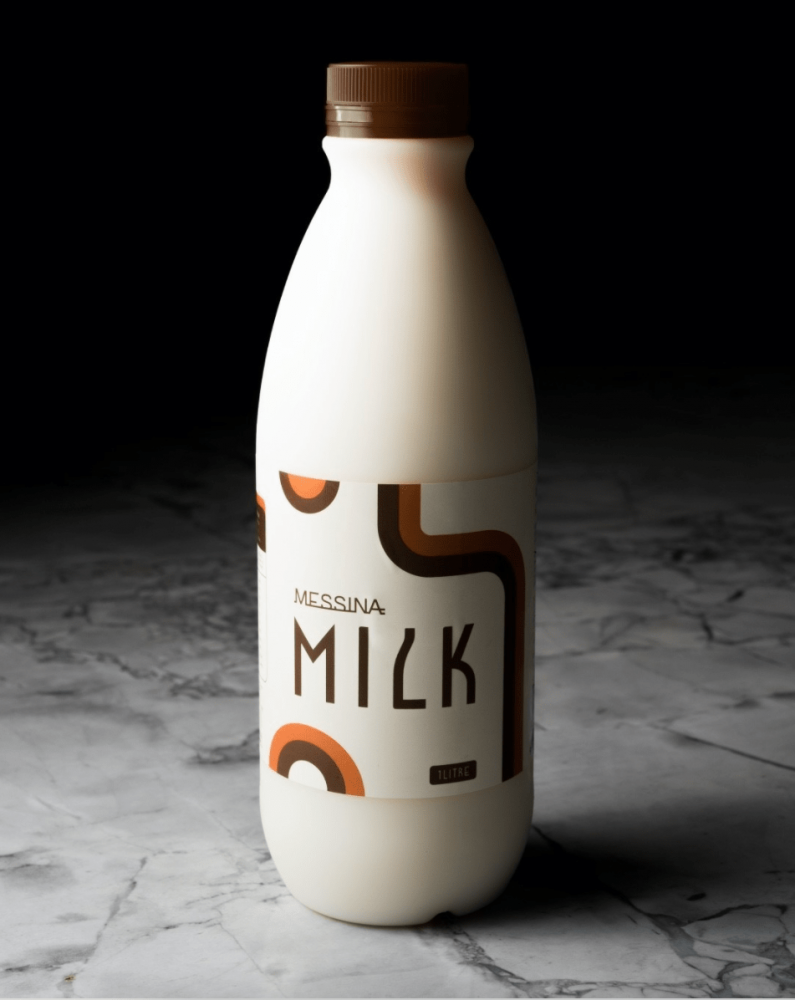 Is hospo merch right for your venue?
Hospo merch is a hot trend right now and has a raft of benefits. However, before you jump on the bandwagon, it's important to understand if selling merchandise is the best option for your venue.
Merchandising is an extension of your brand, venue and offering – and of course your customer base too. Fine dining restaurants, for example, often rely on exclusivity and like to keep a tight grip on their brand. Therefore, selling a signature sauce or slapping a logo on hundreds of t-shirts can dilute the prestige that surrounds the brand.
On the other hand, local cafes, restaurants and bars are the perfect candidates for selling hospitality merchandise. Hospo merch not only complements your marketing efforts but (as we touched on earlier) it's also an excellent way to drive sales and customer loyalty.
If you're still unsure if it's the right thing for your business, ask your customers what they think! Send out an email to your database, run a poll on social media or ask regulars in your venue to gauge how popular merch could be.
How to get started
If you're brimming with merch ideas and eager to get your venue stocked up, there are a couple of things to consider before you dive straight in.
What do your customers want?
Selecting the right items to sell is essential, and it's important to understand what type of products will most appeal to your customer base to guarantee the success of your merch.
For example, customers of a small vegan cafe may be interested in very different items from regular brewery customers.
Here are some ideas to spark your imagination.
Signature sauces and condiments

T-shirts, singlets, hoodies and sweatshirts

Caps and beanies

Stubby holders, bottle openers and corkscrews

Keyrings, stickers, badges and pins

Tote bags and cool bags

Keep cups, water bottles and flasks
Nail your designs
Once you've confirmed the products, the next step is to think about the designs. For example, do you want to keep it simple with just your name and/or logo? Or will something bolder appeal more to your customers?
Consider collaborating with a local artist to make your merch stand out from the crowd. Not only will a local artist bring heaps of creative ideas and expertise, but you'll also be able to leverage their following to promote your merchandise and business.
Whatever you decide, always keep your customers in mind – you're making the merch for them after all!
Managing the logistics
Deciding on products and designs is an exciting process, however, there are lots of things to consider before you can bring your ideas to life.
Research costings

– producing merchandise can be costly, so it's important to research how much certain items cost to produce before you commit to anything.

Source suppliers

– depending on what merchandise you're planning to sell you might have to source products from a range of different suppliers. Get in touch with both local and international suppliers and always ask to see examples of similar items that they've produced, to give you an idea of the quality and what yours might look like.

Storage

– assess how you're going to store your merchandise before you put in your first order. Will you need to create extra space in your venue, or can you store some items offsite?
Sell, sell, sell
Once your hospo merch is ready, it's time to share it with the world – don't just limit yourself to selling your new products in-venue only. Make it easy for people to purchase from you through as many channels as possible.
Add a simple 'Shop now' button to your website, so customers can place orders online for delivery or collect in-store.

Promote your products on social media or in your email newsletter, and always hyperlink to your website with details on how to purchase.

Dedicate a small area of your venue to showcase your products.
Selling hospitality merchandise is about more than just creating an extra revenue stream. Beautiful, bold, branded merch is another marketing string to your bow. Your merch will act as a free advertising tool, build brand loyalty, followers and ultimately, pull people into your venue.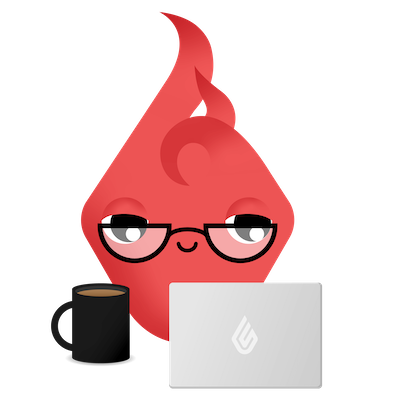 News you care about. Tips you can use.
Everything your business needs to grow, delivered straight to your inbox.