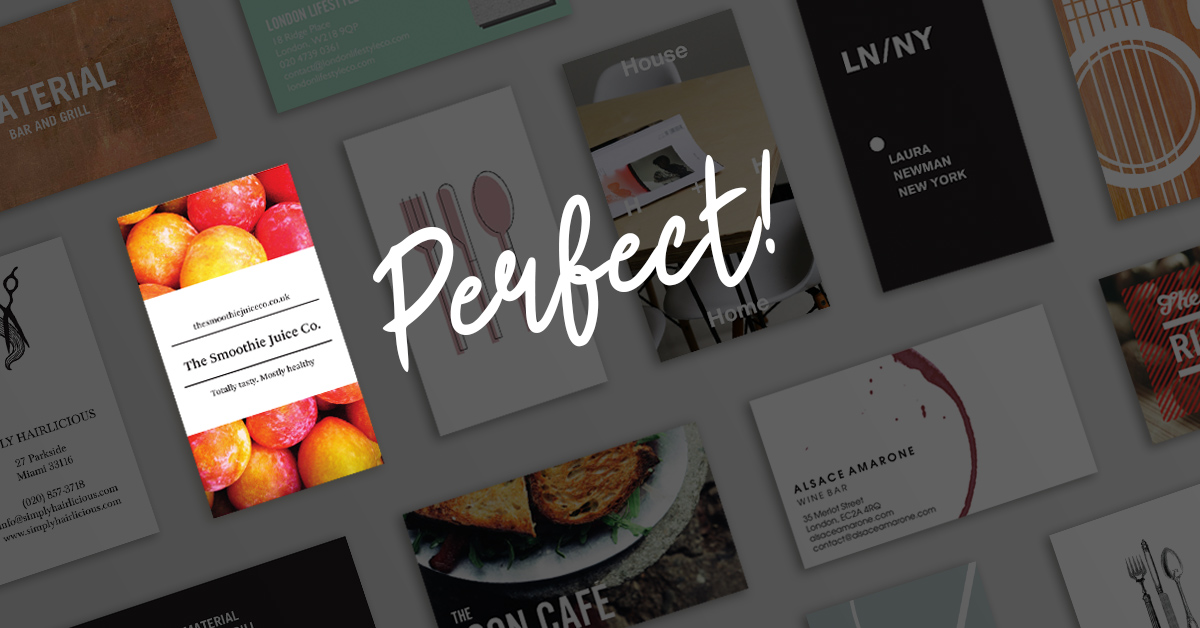 Business cards are a great way for you to establish connections with potential customers. Your business card is an extension of your brand—it's your first impression. That's why it's important for you to do a great job the first time. Not only does it need to be on-brand and clearly convey what your company does, your business card also needs to list the best ways for a potential customer to reach you.
If your business is bootstrapping or has a tight cash flow, you probably don't have the time to design your own or have the resources to hire a graphic designer. Thankfully, there are free tools online to help you get your business card design right the first time.
1. Jukebox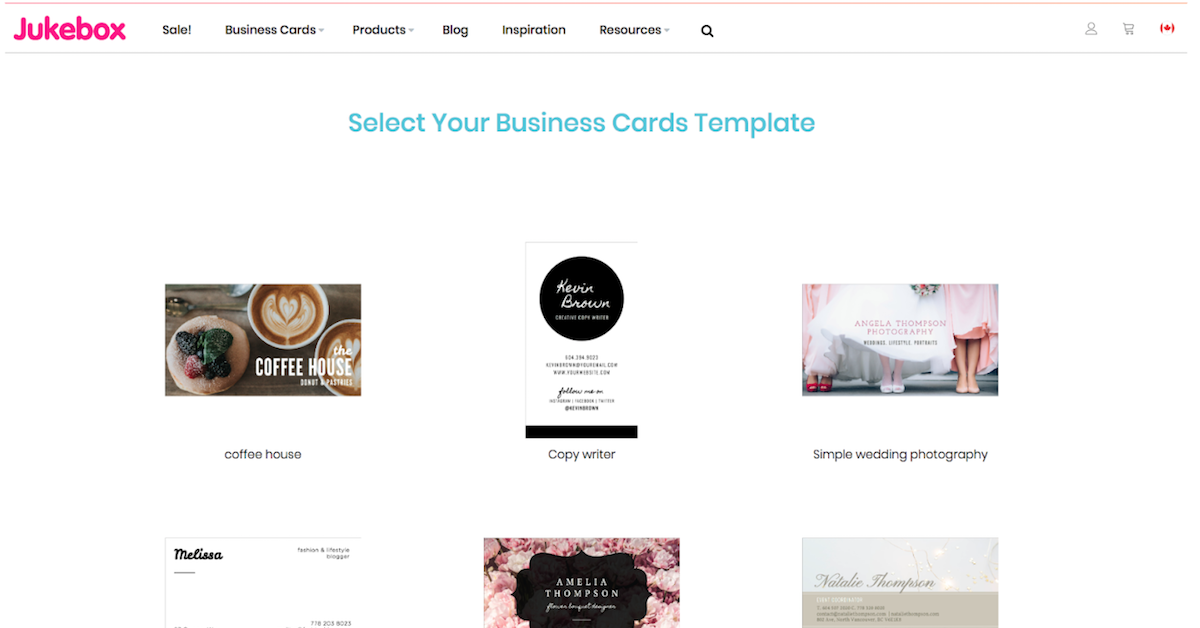 Jukebox lets you select from a wide selection of profession-based business card templates, each of which can be customized with your information, colors, and branding.
2. Canva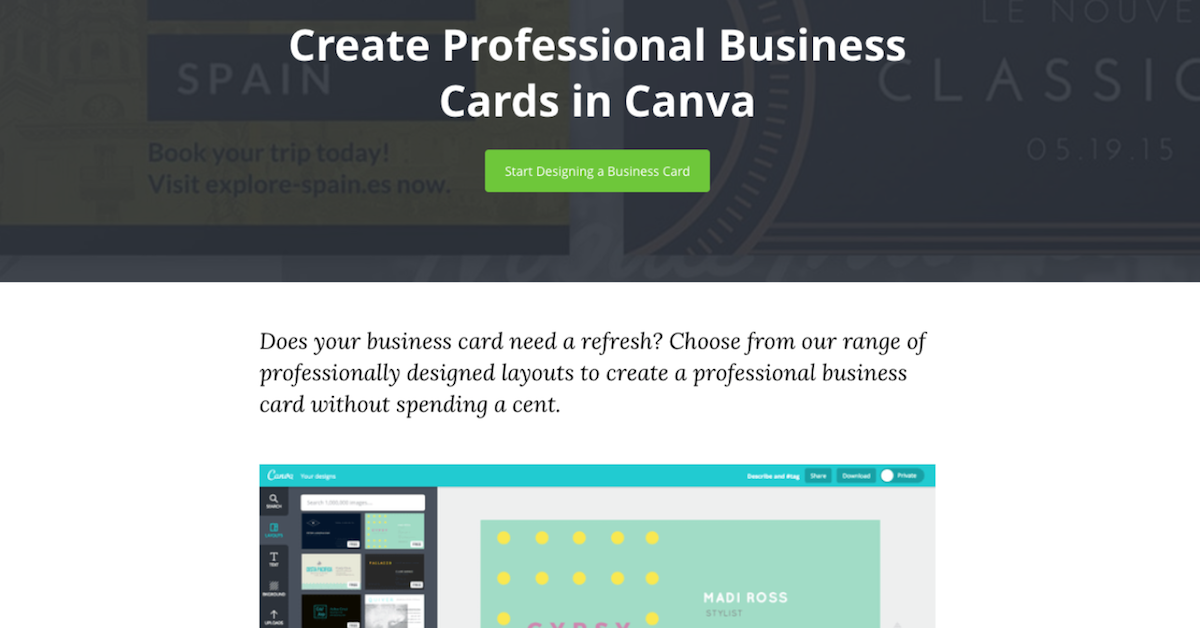 Canva is typically used for social media posts, but it can also create a professional business card. You can either customize their pre-designed templates or build your own from scratch. Of course, when you have more creative control the design process takes longer, but it can help you stand out.
3. Business Card Maker

Business Card Maker offers a nice variety of free business card layouts. Each layout gives you creative control over their specs, and you can easily upload your business logo.
4. PsPrint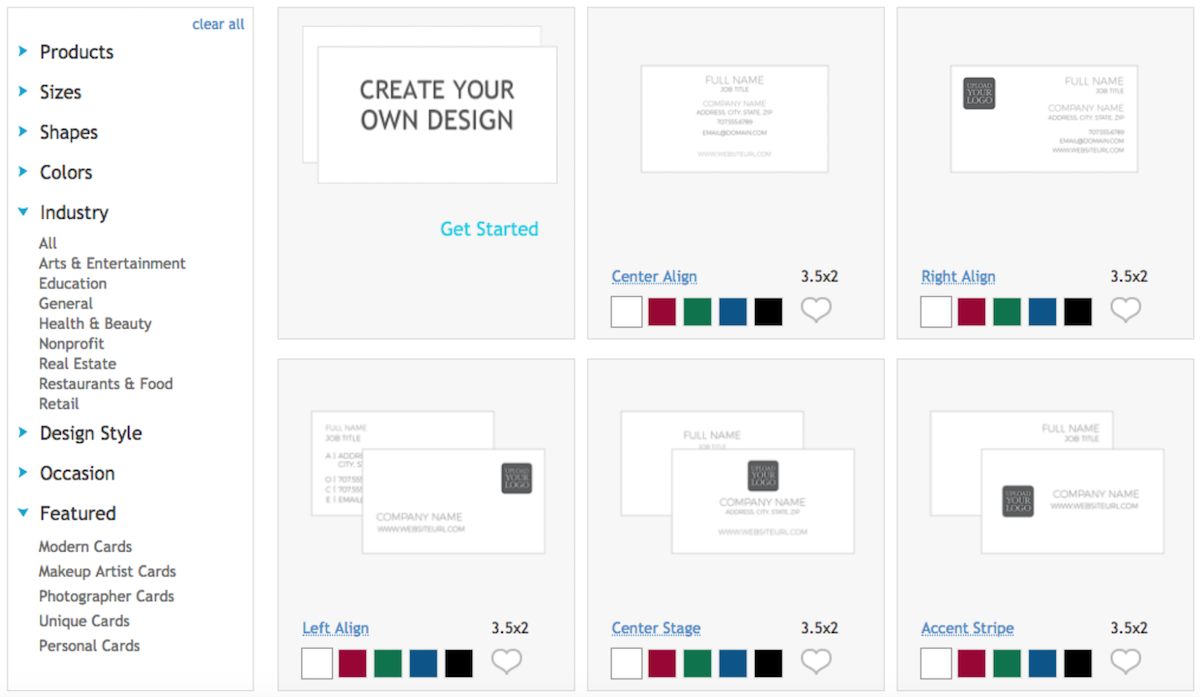 PsPrint offers a broader range of customizations for your business card. You can spend more time creating a business card, but the advantage is you have a lot of customizable settings to make your card as unique as possible.
5. Business Card Star

Business Card Star categorizes their free templates by their "styles", which range from "corporate" to "flashy". You can add your branding and contact information in each template.
Regardless of the tool you choose to help you create your business card, there are a few best practices to keep in mind during the design process.
Best practices
Minimalist design
The sole purpose of your business card is to help people contact you. Although unique designs can help your card stand out, stop yourself from over designing. Too many visual elements distract the eye from what's really important—your contact information.
One image
Part of keeping your design simple means only using one logo. Your goal is to make it easy for readers to know your company name even if they only glance at your business card for an instant.
Contact information
Now that your design is taken care of, you need to make sure the content is perfect. Only include what is absolutely necessary, and make sure it's easy to find. Only write the necessities: your name, primary contact information, website, and relevant social channels.
Simple font
Keeping things as simple as possible trickles down to the font you choose, too. Your contact information needs to be as easy to read as possible. Consider whether you want to use a serif or sans serif font. Sans serif fonts are typically easier to read.
Quality
Remember, your business card is an extension of your business. The last thing you want is to convey that you're business is cheap because of a cheap looking made card. Always use a high-resolution logo, and make sure the company that prints your business card is using a high-quality printer and paper.
Every independent business needs a business card. You never know what a seemingly random encounter might lead to—everyone is a potential client. There are so many free online tools to help you design your own and save money. Choose the one that's right for you and get started!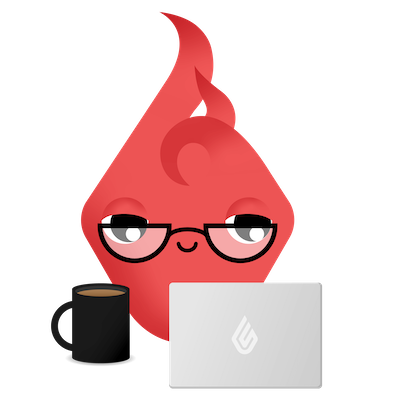 News you care about. Tips you can use.
Everything your business needs to grow, delivered straight to your inbox.