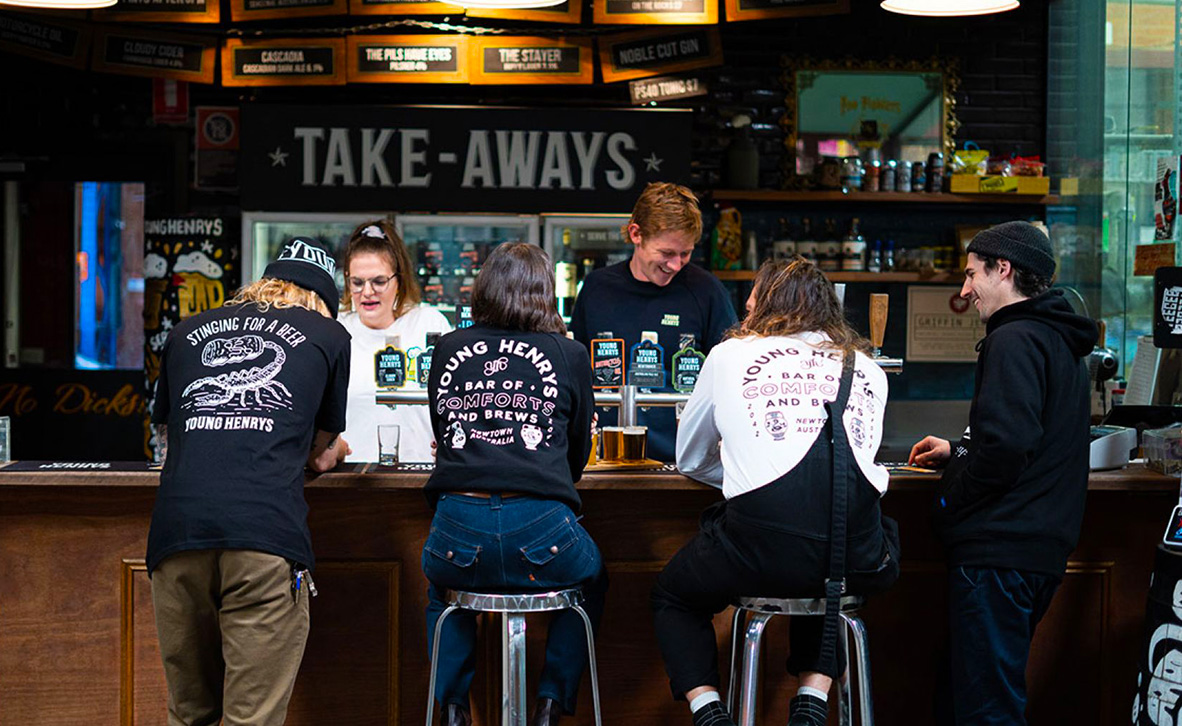 Selling merchandise – whether that's a branded tee or a take-home pack of your signature dish – isn't just about creating an extra revenue stream. Promotional products and restaurant merchandise is another marketing string to your bow, building brand loyalty, followers and ultimately, pulling people into your brand experience. How many people own a Hard Rock Café t-shirt for example?
Why you need to 'do' restaurant merchandise
Merchandise isn't for everyone. For example, an upscale fine-dining restaurant trades on exclusivity, and letting people have a taste of your foie gras in a local deli undermines that. But for lots and lots of hospo places, it's a beautiful cherry on top of a rich marketing cake. And we've gathered a few cafe and restaurant merchandise ideas to get you going.
Restaurant merchandise: who's rocking the merch?
Continental Deli
As well as a selection of the normal deli fare – tinned fish, cheese and cured meats – Continental Deli sells tinned drinks: Negroni, Can-hattan, Mar-tinny and Cosmopoli-tin (puntastic!). They sell imported foods as well as their own range of sauces, preserves, and t-shirts. Also cans of neapoli-tin ice-cream. All their products are in line with their dining experience – excellent grub from a brand that doesn't take itself too seriously.
Berkelo
This café offers much more than your standard eggs-on-toast café food, and you can take those quality breakfast staples home with you. Buy your branded tote bag to carry your Berkelo branded honey, butter, 'Good Mite', and chai.
Gelato Messina
Elevating gelato from dessert to a brand, Messina lets customers take home jars of deliciousness so they can eat their feelings in private: dulce De Leche, chocolate hazelnut spread and Jersey milk. They can also wear their gelato love with pride: towels and budgie smugglers for summer, and socks for those cosy months.
Young Henrys
Irreverent and bold, Young Henrys' merchandise has something for craft beer lovers: a huge range of t-shirts, tote bags, caps, patches and pins. For Young Henrys fans, it's as much about knowing craft beer as it is about loving it – the merch lets customers join an exclusive club of people in the know.
Best Ugly Bagels
For those of us who love a chewy-crisp bagel, Al Brown's merch sounds a bit like heaven. You can buy these from his cafés in Auckland and Wellington, or in boutique supermarkets like Farro, and even in some of the nicer big chain stores. For Best Ugly, getting their wares into the mainstream probably is an extra earner, but it still does the same job of reminding people who owns bagels in NZ.
Kokako
Kokako is a coffee brand with heart… and they like to share that love around. You can get fair trade, organic coffee in compostable bags of course, but there's also ethically-minded drinking chocolate, tea towels, mugs, t-shirts, tote bags, KeepCups, and a cute kokako doorstop – all in their crisp blue and white colours.
Creating the perfect restaurant merchandise for your brand
How do you turn your hospo brand into merchandise that actually gets taken out into the streets and into people's homes?
Sell your signature dish, sauce or side
Think about your menu. What do people ask about all the time? This is your signature product and people will pay to have it in their fridge so they can eat spoonfuls of it on the sly. That puts you right there in people's homes, reminding them to come back soon (and bring all their mates).
If you don't have a signature dish, think about something you can create that's unique to you and the market – look for something that really reflects what you do, and isn't out there already.
Have cohesive branding
What is your branding? What are you all about? You want to share this with customers in a visual, coordinated way. Employ expert packaging designers to help your product stand out, while also reflecting who you are. On a shelf, the packaging of your product has 2.6 seconds to catch your customer's eye. If you're a hearty, bathe-in-barbecue-sauce joint, go for big, joyful designs. If you're about crystal glassware and really interesting wines, look for understated and elegant.
Don't get pushy
If your brand starts to feel commercial and inauthentic, it'll turn customers off. To avoid being all about the merchandise, train servers to volunteer information about products only if there's a natural space in the conversation. It shouldn't be a hard sell.
Get a co-packer on board
Fresh food and packaged food are different beasts. What works on a plate and lasts 20 minutes won't necessarily work in a bottle for 20 weeks. Your packaging will need to increase shelf life, meet food safety guidelines and still taste the same. A co-packer and food expert should be able to advise you.
Also, check out labelling requirements – there'll be legislation around what you need to include.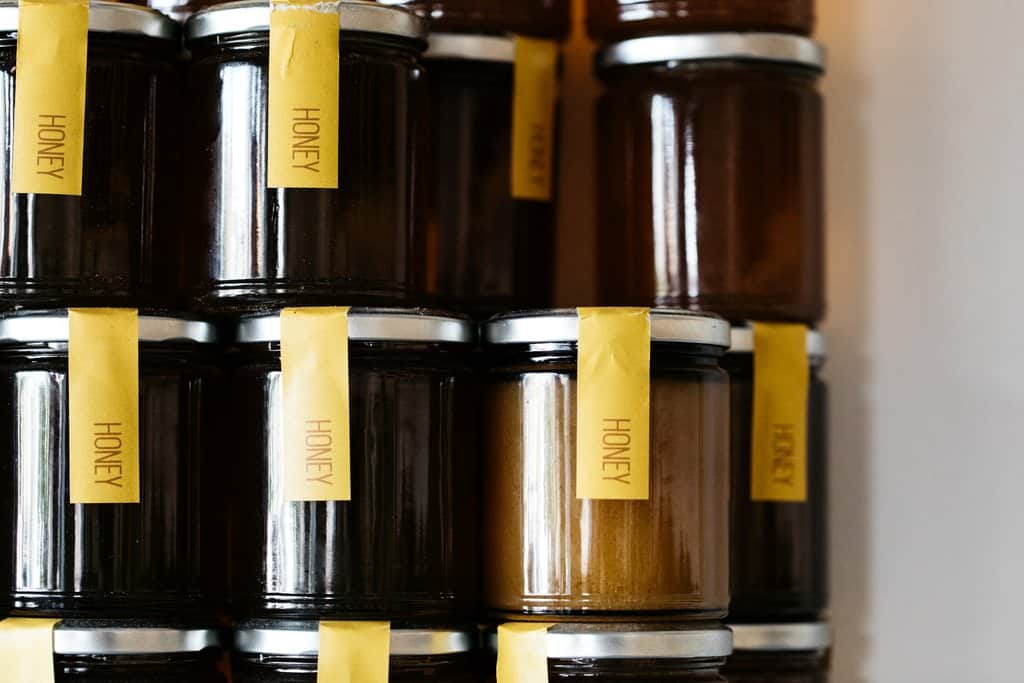 Do a collab
Doing a collaboration with another on-point brand doubles your visibility and halves your costs. For instance, well-known underwear brand Thunderpants teamed up with All Good Bananas to create underwear with a distinct vibe. And from every pair sold, $5 is donated to a food rescue non-profit.
Young Henrys teamed up with Deus Ex Machina to create a limited-edition t-shirt. Both brands are a little bit rage-against-the-machine-y, with similar target markets: a match made in heaven.
Restaurant merchandise: hang out at your customers' homes
Creating merch can get you into homes, workplaces and even other restaurants – little jars, tees or bags reminding people of your brand experience.
Think carefully about the type of merch you want, and how it works alongside your brand. Get experts on board to help with packaging and design if needed, so you avoid a poorly executed design or product that will erode your brand.
Done right, your t-shirt, sauce or bobbly will cover costs and provide free advertising, bringing in more diners and turning them into a tribe of loyal shoppers. I'll tip my Young Henrys' trucker hat to that.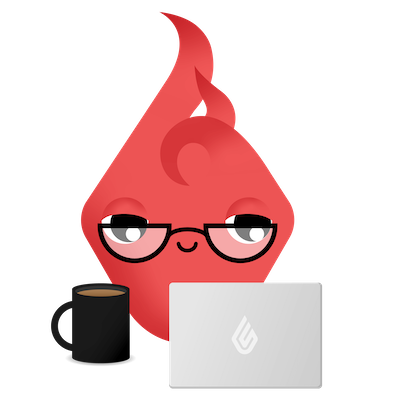 News you care about. Tips you can use.
Everything your business needs to grow, delivered straight to your inbox.