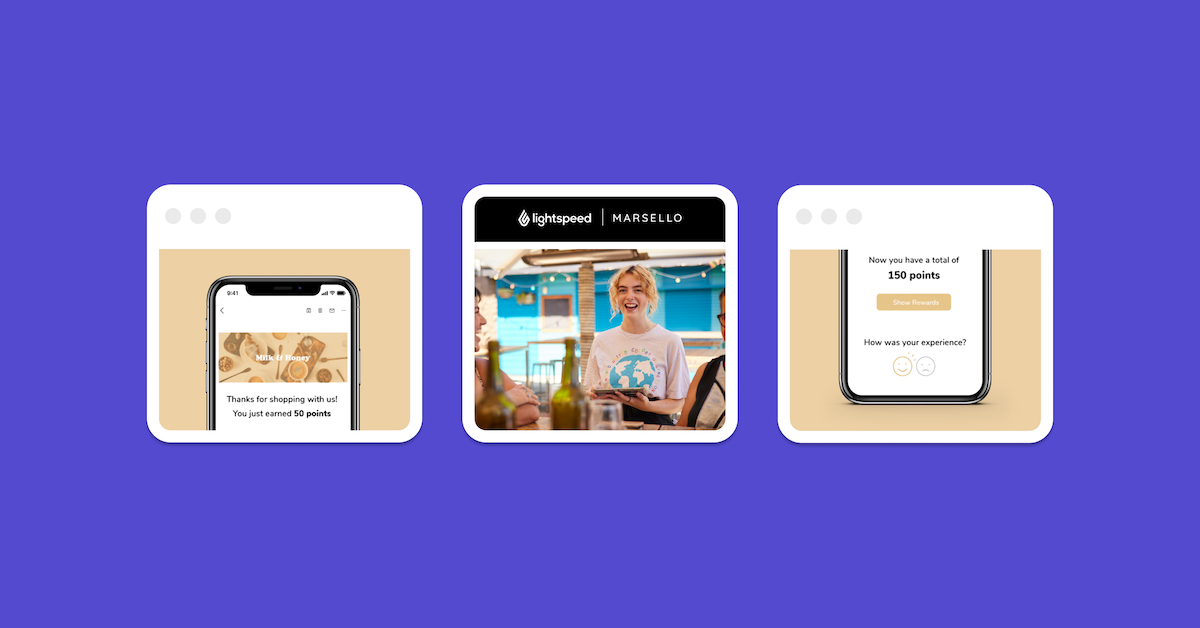 Did you know that it costs five times more to acquire a new customer than it does to retain an existing one?
By investing in marketing that can foster brand loyalty, hospitality businesses can expect to see their profits soar. A study by Harvard Business School found that increasing customer retention rates by just 5% increases profits by 25% to 95%.
Here at Lightspeed, we're passionate about, and dedicated to, supporting businesses to thrive and grow. That's why we've launched Lightspeed Marketing & Loyalty – a powerful marketing and loyalty program that's simple to set up and will empower businesses to increase sales and delight their customers.
Lightspeed Marketing & Loyalty: everything you need to know
What is Lightspeed Marketing & Loyalty?
Lightspeed Marketing & Loyalty is an all-in-one marketing tool that integrates directly with your point of sale (POS) platform. With Lightspeed Marketing & Loyalty, it's easy to build email and SMS marketing campaigns, create loyalty programs with rewards and manage customer reviews – all from one centralised system.
Lightspeed Marketing & Loyalty will also empower your business to:
Enhance the customer experience

– understand your customers, build better customer relationships and reward your best customers to turn them into advocates.

Quickly and easily create campaign

s – marketing campaigns and reward programs are easy to set up with no experience, apps or websites required.

Make informed decisions about your business

by pairing product and customer data together to get more insight into what's working and what's not.
Did you know?
On average, Lightspeed Loyalty & Marketing drives 98x ROI.
SMS and email marketing: craft a marketing strategy
Lightspeed Marketing & Loyalty gives you all your marketing tools in one place – from email campaigns to feedback surveys and loyalty rewards – making it easy to build and run an effective end-to-end marketing strategy.
An in-depth customer database combined with sales history data allows you to better understand your repeat customers. In turn, this enables you to create meaningful relationships with your customers by creating personalised, relevant and timely email and SMS campaigns.
With Lightspeed Marketing & Loyalty, you can create and send email and SMS campaigns to your customers – even if you have little or no marketing experience.
In a few clicks, you can create professional, one-off emails, customise easy-to-use templates or build custom, personalised emails to further drive loyalty (and revenue) from your customer base.
Plus, automated set and forget marketing communications based on purchasing behaviour or important dates (such as Happy Birthday offers) make it easy to send personalised emails to your customers without the hassle.
Once you've created an automated email or SMS – let's say it's a welcome message with a discount code when someone signs up to your loyalty program – you can simply let it run and reap the rewards!

Did you know?
SMS messages have a 98% open rate, and 9 out of 10 SMS messages are read within 3 minutes of being received.
Customer loyalty: build relationships and encourage repeat visits
Lightspeed Marketing & Loyalty platform empowers your to take your customer conversations beyond the counter.
Loyalty and rewards
A well-designed customer loyalty programme can help you attract new customers, convert occasional customers into regulars and keep loyal customers coming back.
Lightspeed Marketing & Loyalty allows you to customise your customer loyalty and rewards program to perfectly match your brand – making it easier to encourage customer engagement and repeat purchases. With a customised loyalty scheme, you can reward loyal customers (both in-store and online), send updates, excite and delight with promotional offers, and drive revenue.
It's quick and easy to set up a loyalty and rewards program, with no apps or websites required.
Get started with QR code sign up

Customers can automatically receive and redeem points

Offer dollars, discounts or products as rewards

Reward loyalty points for purchases, social actions or referrals

Elevate your best customers with membership tiers and offers

Offer points for purchases in-store or online

Send points balances and reminders via email or SMS
Feedback and reviews
With Lightspeed Marketing & Loyalty, you can also measure customer satisfaction and collect customer feedback to understand what you're doing well and how you can improve. Feedback is collected privately, so you have the opportunity to turn a negative experience into a positive one by replying to unhappy customers with a discount or loyalty points.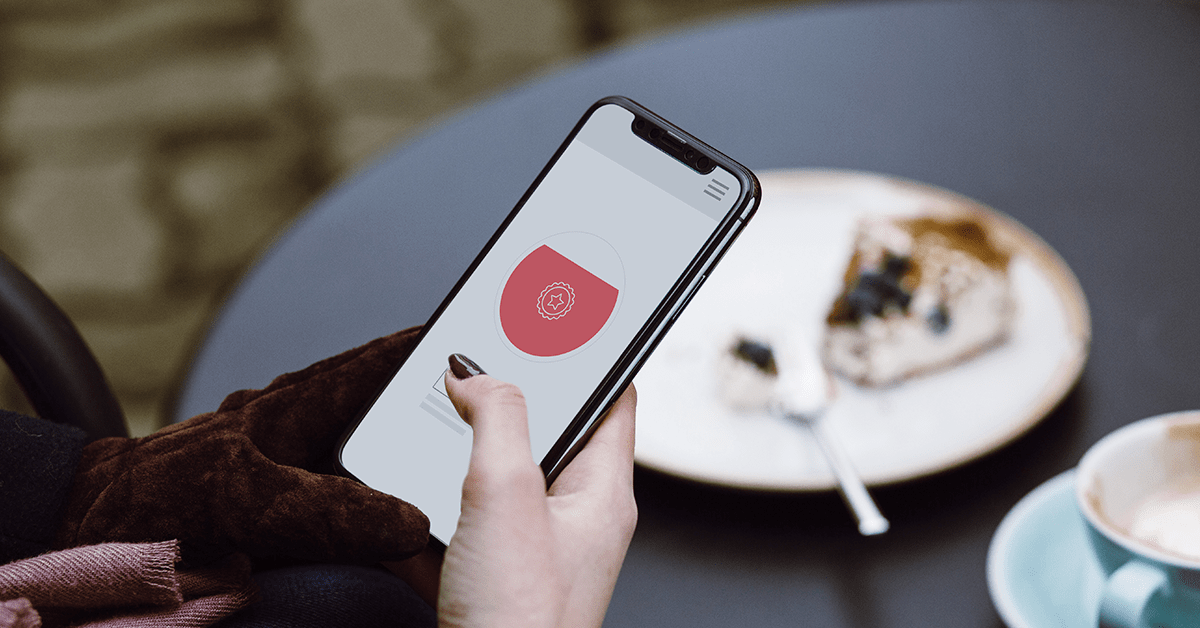 Detailed reports: make informed decisions with data
The key to a successful loyalty and marketing strategy is data.
With Lightspeed Marketing & Loyalty, you can pair your customer data with your product and sales data from your POS to get even more insight into your business and an in-depth understanding of your customers.
Understand more about your regulars with a detailed customer database and sales history. This will enable you to pinpoint your most lucrative customers, understand purchasing habits and determine different customer segments – from high spenders to loyal regulars.
With this information, you'll be able to create highly personalised, targeted and timely marketing content to delight your customers, foster a loyal relationship and encourage repeat spending.
As with any new initiative, it's essential to measure its success and track performance over time to understand what's working, what's not and if there's room for improvement. With Lightspeed Marketing & Loyalty, it's easy to measure the effectiveness of your marketing campaigns and loyalty program to ensure your goals are being met.
What do businesses think?
To understand how Lightspeed Marketing & Loyalty can help your business, let's look at some hospitality businesses that are using Lightspeed Marketing & Loyalty to understand how the system has benefited their business.
Bare Wholefoods
Bare Wholefoods used Lightspeed Marketing & Loyalty to build an email marketing campaign celebrating their 4th birthday. The email thanked customers for their support over the years and contained a $10 discount code for customers to use on their next purchase.
The campaign saw huge success with an open rate of 27.59% and a conversion rate of 6.59%. And, even more impressively, the email generated approximately $11,500 in attributable revenue.
Pinjarra Bakery
Pinjarra Bakery encourages regular customers to make repeat purchases with an innovative rewards program powered by Lightspeed Marketing and Loyalty.
Their rewards program sees 58% of their reward customers visit at least twice, with average visits of 5 per month. Plus, their reward program has generated over 5000 redemptions and over $40,000 in revenue.
Chat Thai
After only two months of using Lightspeed Marketing & Loyalty, Chat Thai increased their reward redemptions by 375%. And, since offering loyalty rewards online and in-store, Chat Thai generated 272 feedback reviews, 80% of which were positive feedback.
Why Lightspeed Marketing & Loyalty?
Having a loyalty and marketing program that's fully integrated with your POS system empowers you to create the best experience for your customer, thanks to the wealth of data that can sync between the two systems.
Lightspeed Marketing & Loyalty also empowers businesses to:
Craft a simple and effective marketing strategy

Build better customer relationships

Encourage repeat visits with rewards

Create lucrative campaigns with just a few clicks

Make informed decisions with data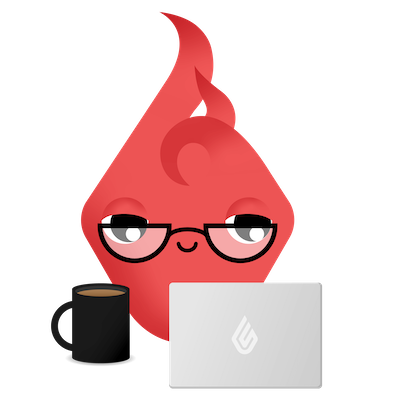 News you care about. Tips you can use.
Everything your business needs to grow, delivered straight to your inbox.