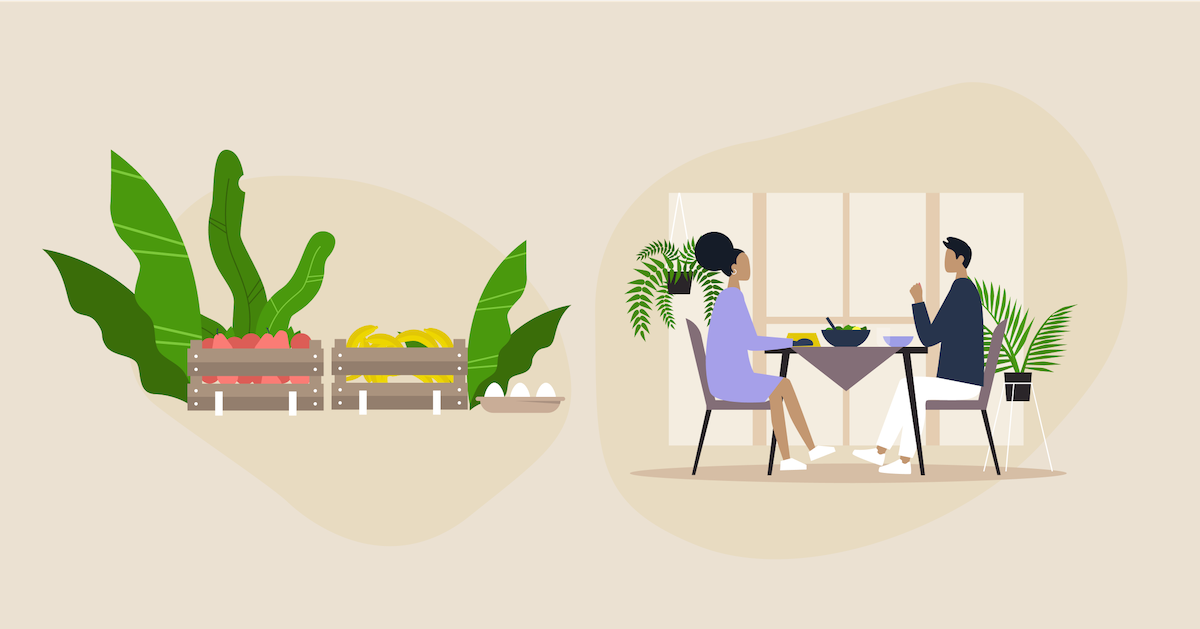 If there's one thing that hospitality owners can agree on – no matter if you run a bar, restaurant or cafe – it's that profit margins are razor-thin, and it can be notoriously hard to nudge them in the right direction.
While many of us were drawn to the hospitality industry by our love of good food, decent drinks and a good time, it's safe to assume that very few were enticed by the thought of crunching numbers to inject extra dollars into their bottom line. However, the key to a successful hospo business is exactly that, and keeping a close eye on your margins is just as important as providing excellent service and consistently delicious dishes.
Margin control: the importance of inventory management
Margin control might not be the reason you opened your venue, but it's an instrumental cog in the successful running of your business. While many external factors can impact your margins, from the economy to seasonal fluctuations, there are several elements within your control that will help keep costs low to maximise your margins.
From sourcing ingredients to stock control and optimised recipe costings, efficient inventory management is the best way to control (and boost) your margins. We know inventory management can be tedious and time-consuming, but it's crucial to have a holistic understanding of what stock comes into your business versus what's being sold and how much it costs you.
Having this overarching visibility over your inventory not only ensures that you'll always have the right amount of stock on hand but also highlights if and when mistakes are being made. These insights will enable you to take action and minimise similar errors happening in the future – saving you time and money.
To help streamline your inventory management and take control of your margins, Lightspeed's inbuilt inventory management tools empower business owners to efficiently manage their stock to cut costs and maximise profits – all from one centralised system.
But how?
1. Maximise your margins with smart recipes
Having accurate, real-time insights into how much stock you have on hand at any given time is crucial if you want to control and increase your profit margins. While many hospitality businesses use a spreadsheet to keep track of inventory, this doesn't give you a precise overview of your stock levels as items are sold or wasted.
Instead, many hospitality owners embrace tech to help optimise their inventory management processes to boost their margins. Lightspeed Inventory provides businesses with powerful inventory management software that empowers you to input and track your stock as it is purchased, received, prepped and sold.
Employing powerful inventory management software for your back of house not only allows you to operate more efficiently by highlighting what's on hand versus what's been sold, but it also ensures you never run out of stock (which can result in lost sales) during peak times.
Lightspeed Produce: the smart way to manage your recipes
With every dish having its own ingredients and respective recipes, Lightspeed Produce has a smart Recipes feature that facilitates painless tracking of ingredients based on each dish giving you clearer visibility on your margins.
Take a burger, for example. Its list of ingredients may include burger buns, meat patties, aioli, lettuce leaves, cheese, tomatoes. Every time you sell a burger, the system will automatically update the quantity of the ingredients, giving an accurate picture of your stock levels.
By inputting the ingredients (and their costs) that make up your dishes into Lightspeed Produce, you can create recipes for each of your menu items. This enables you to easily see and store the cost of each dish, adjust its markup price, determine your selling price and manage your margins accordingly – all from one centralised system.
Accurately inputting stock into your POS platform to create recipes for each of your dishes allows you to operate more efficiently before food or drinks are even purchased by the customer. It also creates a better process to manage what you've bought versus what you've sold and how much it costs you, so you can keep a tighter grip on your margins.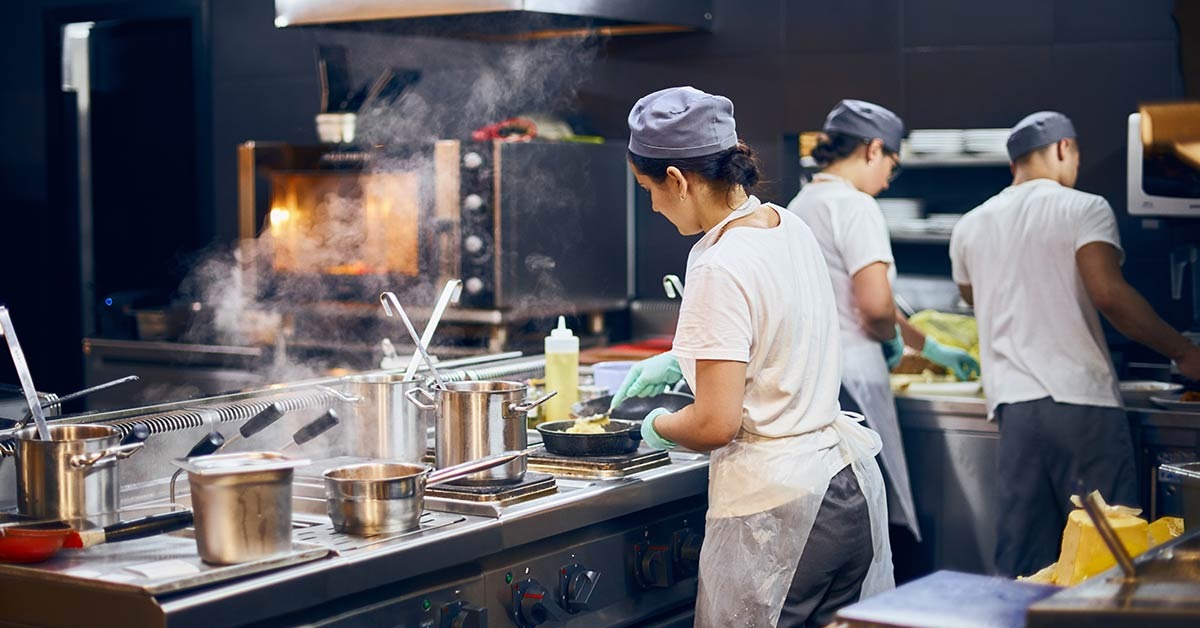 2. Pre-batch items to inform pricing and maintain consistency
Creating consistent drinks and dishes every time can be tricky, especially when it's a busy service. At the bar, there's always the chance of under-pouring, over-pouring or spillage, and portion sizes can differ in a busy kitchen. Inconsistent orders can be disappointing for your customers, but they can also cost you money and impact your bottom line.
Maintaining the quality of your menu items while producing them as quickly as possible on a busy night is a fine art. Despite your best efforts, it's not always possible to guarantee every drink and dish will be the same when you're cooking and measuring during a busy shift. However, with the help of tech, you can keep your drinks and dishes consistent, cut costs, and inform pricing decisions.
Lightspeed Produce: save time (and money) with Batches
Lightspeed Produce has an in-built tool that allows you to pre-batch your menu items before service begins.
Let's say you sell cocktails and want to reduce over-pouring to cut costs and maintain consistency. Lightspeed's Batches feature enables you to pre-program the exact quantities that should go into your cocktails. These drinks can then be pre-mixed in large quantities before service starts, so they're ready to pour as soon as the doors open.
Not only does this feature free up your team's time on a busy night, but it also allows you to keep an accurate eye on your inventory by preventing over-pouring.
With the Batches feature, it's easy to make informed pricing decisions for your pre-batched items. Plus, the system does the calculations for you.
Know exactly

how much of each ingredient

should go into a batch

Understand the

cost of ingredients

and how many units each batch will make

A

live margin calculator

highlights profit margins as you build recipes and batches

Suggested pricing

is generated based on your COGS and stipulated margins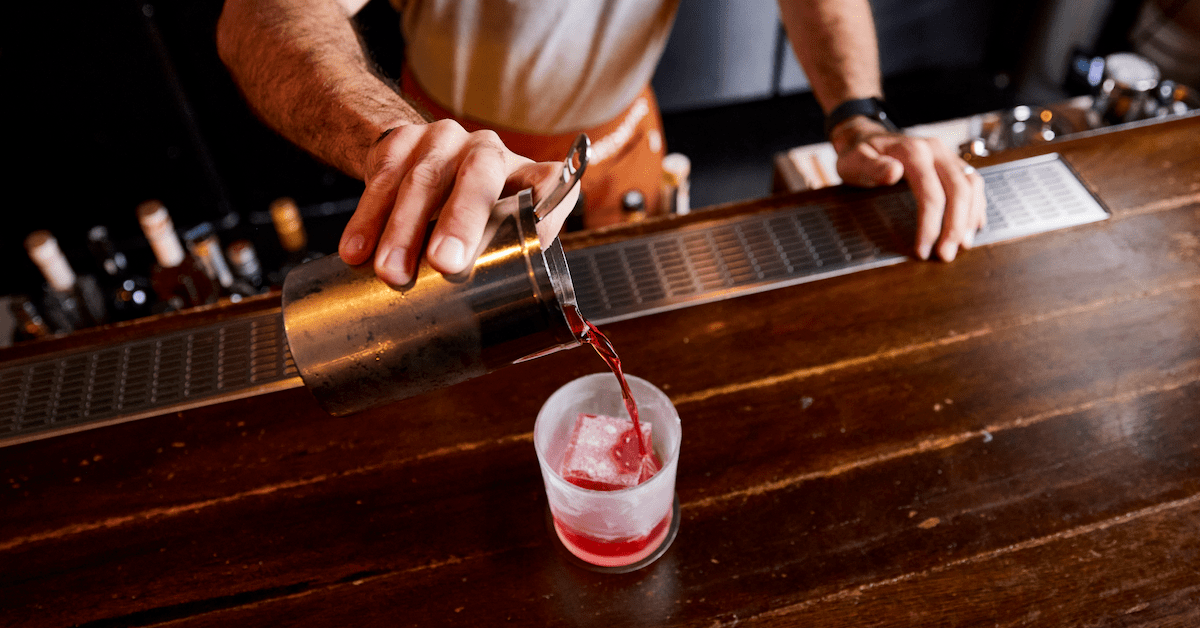 3. Dive into your data to optimise your profit margins
You and your chefs would have thoughtfully constructed your menu, but this doesn't always mean it's optimised to be as profitable as it could be. Understanding the numbers behind your inventory can be tricky, but taking the time to discern how much each dish costs or how much profit they generate can go a long way in cutting costs and maximising profits.
You might have a good idea about which menu items sell well and which have the biggest profit margins, but it's essential to back up any assumptions with data. Using insights from your POS and inventory management system means you can make an informed decision (rather than an educated guess), implement changes based on your insights and measure the success of your initiatives.
Lightspeed Insights: knowledge is power
When it comes to making decisions that will impact your bottom line, knowledge is power, and it's crucial to have a reliable source of information to help guide your choices. Lightspeed's intuitive POS and inventory management platform, alongside its powerful reporting capabilities, provide hospitality owners with complete visibility over their margins, COGS, inventory and menu performance.
Visual and quick to generate reports ensure you:
Have

complete visibility

of potential gross profits when you build recipes with a live margin calculator

Understand the best and

most profitable price for menu items

with suggested pricing

Know what's coming in, what's on its way out, what was wasted and who wasted it

Know

what sells well and what doesn't,

thanks to detailed product insights

Drill down into individual product performance and

compare different product performances

over time
Margin control: take control of your margins with Lightspeed
When it comes to margin control, you're often walking a fine line between maintaining consistency and quality and keeping costs as low as possible. While it's not always possible to control the cost of goods, with the help of tech you can impact the quantity of ingredients that goes into each dish and how you track those ingredients.
Consistent and accurate inventory management goes beyond receiving orders and stock counts. It's also crucial to track ingredients as they're produced and sold so you can understand exactly how much each dish is costing you and the margin for each to ensure you're always making a healthy profit.
Take full control of your stock, recipes and margins.
Inventory management tools that help you order what you need, reduce wastage and improve menu profit.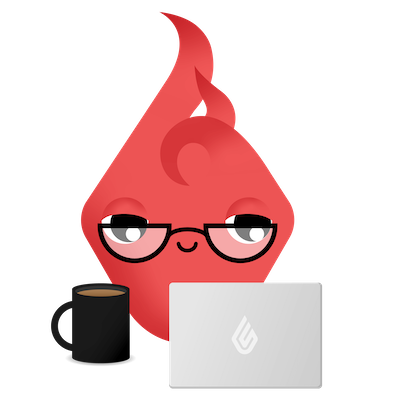 News you care about. Tips you can use.
Everything your business needs to grow, delivered straight to your inbox.