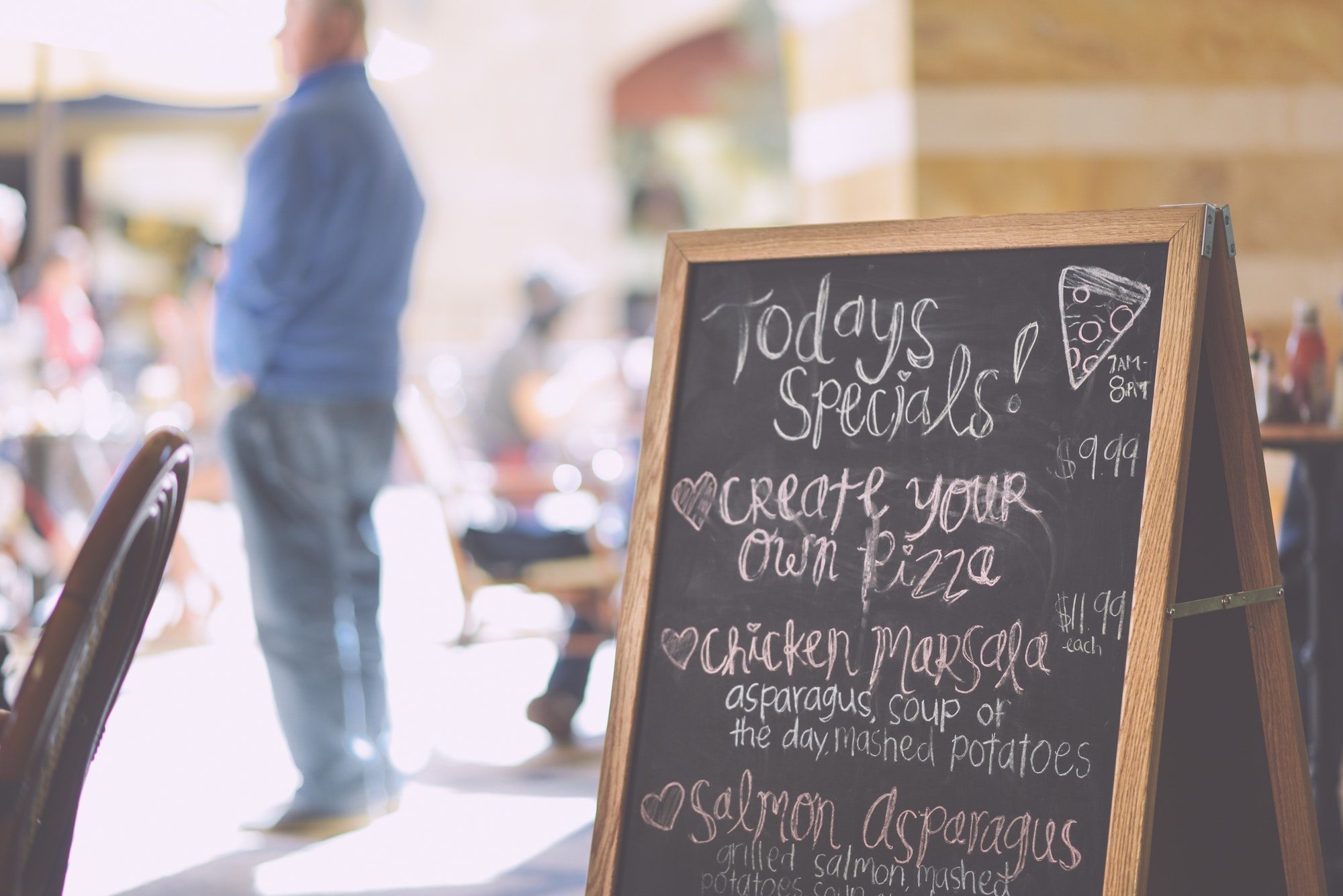 It's no secret that the restaurant industry in Australia is super competitive. To stand out from the crowd, entice new customers through your door and keep regulars coming back can be a huge task. That's why it's more important than ever for restaurant owners to focus on their marketing efforts to stay competitive. However, with digital technology regularly changing and hectic work schedules it can be hard to know where to start. To help, we've compiled a list of innovative marketing tips for your restaurant.
Before we dive in, there are a couple of things you need to consider:
Who is your audience?

Are you targeting millennials, families, office workers, retirees? Understanding exactly who your customers are will help inform your marketing strategy.



What marketing platforms do they use?

Different demographics use different channels.

For example:




–

61% of Aussie millennials are on Instagram

, compared to only 40% of Gen X




– 86% of Baby Boomers use Facebook compared to 82% of Gen Z
Therefore you need to ensure that you select the appropriate platform to communicate with your audience.
8 marketing tips for your restaurant
Keeping your audience and platforms in mind, here are some tried and tested marketing channels and tips for your restaurant:
Social media marketing
Social media, particularly Instagram and Facebook, are great ways for restaurants to showcase and promote their offerings and reach new customers. You should aim to post on your social channels at least three to four times a week. If you have the capacity, daily posts or stories are a great way to stay top-of-mind with your followers. Share images of your most popular dishes, inviting cocktails, behind the scenes videos in your kitchen and any specials or promotions you're running.
Social media ads
If you have the budget, investing in social media ads is a good way to reach new customers. You can try your hand at creating Facebook ads which give you options for in depth audience targeting and to test different ad formats.

Alternatively, you can boost your existing social media posts on Facebook and Instagram to reach a wider audience. No matter what you opt for, it is essential that the content is eye-catching, relevant and targeted to the right audience.
Find out more on how to set up social media ads for Facebook and Instagram.
User generated content
User generated content is a form of social proof. It's an inexpensive and effective way to gain authentic exposure for your business. Encourage your guests to take photos in your venue, post them on their social channels and tag your business in the post. Not only is this free advertising for your venue, you can also repost these images on your profiles, but don't forget to ask permission first.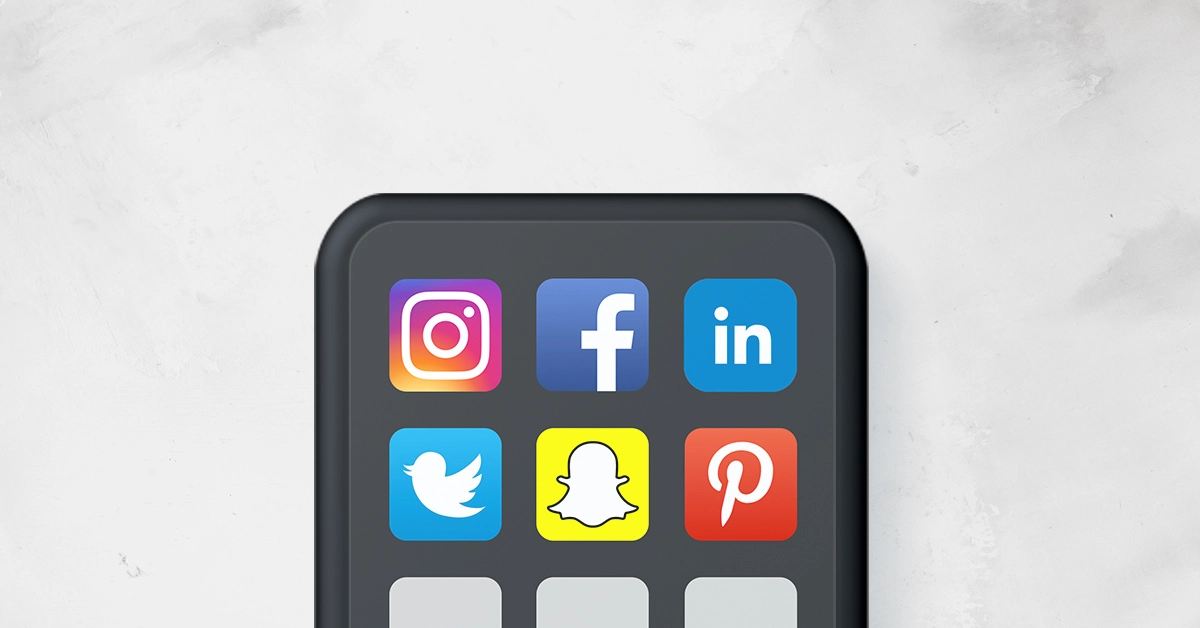 Restaurant website
These days having a website is essential. For many people, it's the first interaction they'll have with your restaurant – it's where they look when they want to make a reservation, check out your menu, or find out where you're located. So make it easy for them. A restaurant website should always include:
Clear instructions on

how to find your venue

. Include your address, a map of your local area and contact details so people can get in touch and ask for further instructions if needed.

Your menu

. If you regularly update your menu, make sure to change it on your website as well.

Social media profiles

. Link to your social media profiles so people can check out your latest photos and offers.

An easy way to make reservations

. Clearly display a 'book now' button so customers can make a reservation. This can either link to an online reservations platform or to your booking email or phone number.

Updates about

what's going on

. If your restaurant has regular events, specials or loyalty offers, make sure you promote these on your website.
Get found online
With 90% of guests researching a restaurant online before dining, having a digital presence is crucial. Google is now a one-stop-shop for hungry diners looking for the latest restaurant openings and best eateries in their area. Having a restaurant website is a great first step in boosting your visibility online. However, there are other steps you can take to improve your visibility even further to entice people to check you out in person.
Google My Business
Set up a Google My Business account for your restaurant so you always appear right at the top when someone searches for your venue. Your Google My Business profile should contain, in the very least:
Images of your venue and dishes

A link to your website

Opening hours (don't forget to update them if they change)

Your address which is linked to Google Maps so it's easy for people to find you

A link to your menu

If you offer takeaway or delivery services
Directories
Create profiles on different food directories and review sites like Yelp, Zomato and TripAdvisor. Keep these profiles up to date with your latest menu and photos of your dishes and always respond to reviews. Receiving a negative review is never a good experience, but it's crucial you respond in a timely manner, acknowledge your guests opinions and offer a solution where possible.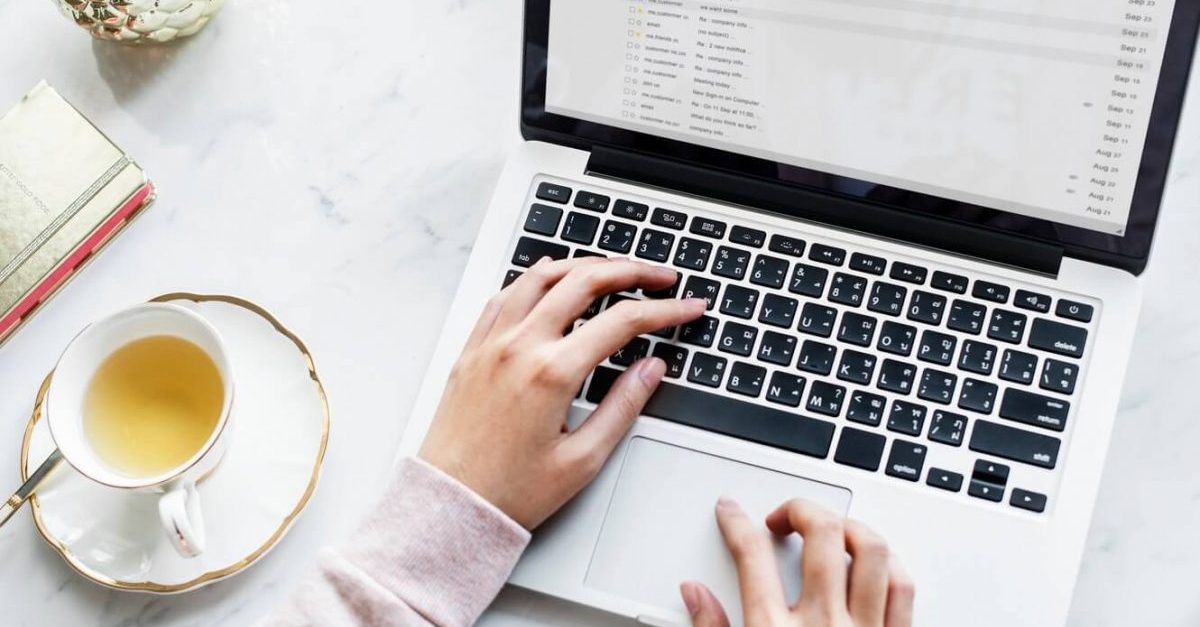 Email marketing
Email marketing is a great way to communicate with your customers and can be used to promote your latest news, menu updates, special offers, upcoming events and more. Plus, sending your latest updates via email before announcing them elsewhere, can add a touch of exclusivity and make your customers feel like they're in the know before anyone else.
Email marketing is also a great way to send targeted and personalised messages to certain customer groups. In fact, 72% of consumers said they only engage with marketing messages that are tailored to their interests.
The more personalised and targeted you can make your emails the better. For example, you can break down your email list based on certain criteria, such as average spend, age or how regularly a customer visits your venue. From this, you can target each segment with tailored content. For instance:
Regular customers with a high AOV can be targeted with an announcement about your new wine list

Occasional customers will be more interested in an email with your special offers

Customers under the age of 25 can be sent your latest happy hour menu
Taking the time to personalise your email marketing can increase your revenue by up to 15%. Yes, using a person's name in the subject line is a nice touch, but this shouldn't be your only personalised email strategy if you want to keep customers coming back. Here are a few ideas to try:
Free drink or discount on their birthday

Food and drink recommendations based on their purchase history

Annual anniversary offers on the date people subscribed to your email list
Digital menu
The shift towards digital menus is changing the way we order food. Whether it's a dine-in guest looking through your digital menu at the table or someone ordering online, having a well crafted digital menu with enticing pictures is a great way to further showcase your offering. In fact, adding good quality photos to your menu can increase sales by 30%.
Try and include links to your digital menu on as many marketing channels as possible. If you're promoting certain dishes on social media or in your email newsletter, hyperlink that dish to your digital menu so customers can order for delivery or pickup right away. You should also add an 'Order Now' button on your website so customers can easily access your digital menu and order for collection.
It's been reported that customers spend up to 30% more on online food orders than they do dining in. Therefore optimising your digital menu is a great opportunity to inject more money into your bottom line. Configure your menu to offer upsell options when certain items are selected.
For example, if a customer adds a medium pepperoni pizza to their order they can be prompted to select 'large' for an extra $6 or add an extra topping for $2. Or, when a burger is added to an order there should be a prompt to add a drink and fries for an extra $7.
Events and special offers
78% of millennials say they'd rather spend money on events and experiences, such as dining out at a restaurant, rather than purchasing an item from a store. Therefore, hosting an event or adding a special to your menu is a sure-fire way to entice people through your doors. Happy hours, buy one get one free deals, trivia nights, charity events, wine tastings, live music – there are plenty of options to choose from. The right one for your venue though, will depend on your business goals.
Do you want to attract new customers? Maybe you want to increase your average order value or boost sales on a quiet night. Whatever your objective, make sure your event aligns with your plans.
Here are some ideas for inspiration:
Attract a new crowd of customers with live music.

Booking a local band or singer can encourage new customers to come and try you out, as local talent often have a loyal following who love to support them at new events. Plus, if you promote your live music event far and wide you'll attract a new group of people who seek out live music events.

Boost your AOV with a regular wine pairing event.

Take the time to match each of your dishes with a suggested wine and have a sommelier speak at the start of each course about the different wines on offer. This will encourage customers to try a different wine with each of their courses to boost their order value.

Maximise sales on your slowest night with a special offer. This could be a $10 dish of the day, buy one get one free on starters or desserts or a free glass of house wine with a main meal. A special offer is a great way to tempt people through your doors on what would normally be a low profit night. Once you've got people in your venue you can then try and upsell certain items to maximise your sales.
Once you've decided on your event or weekly special it's time to promote it. Email your customer database, post about it on social, put posters up in your venue and add a section to your website.

Loyalty programme
It costs 5 times more to attract a new customer than it does to keep an existing one. Investing in a solution to retain your loyal customers is a great way to cut costs and maximise profits now, and in the future. Therefore, creating a well designed customer loyalty programme for your venue can help you attract new customers, convert occasional customers into regulars and keep loyal customers coming back.
Depending on your business goals, certain loyalty programme structures and rewards will work better than others. The old faithful 'get a free drink or discount on your 10th visit' is a tried and tested loyalty reward; but with fierce competition in the restaurant industry customers need more of an incentive in return for their loyalty. For example:
If you have notoriously busy periods you can offer 'jump the queue' rewards

Secret menu items that can be accessed after a customer earns a certain number of loyalty points

Offer 'preferred seating' if your restaurant has popular tables with a good view

Reward loyal customers with a generous discount that has to be redeemed on one of your quieter days
Customer loyalty software lets restaurants easily launch a contactless, digital loyalty programme that can be customised to suit their business goals. This option is a great way to manage your loyalty programme and has several advantages such as detailed reporting, in-build marketing solutions and customer management tools.
Tip: opt for a loyalty programme that integrates with your POS system so you can easily track customer data such as average spend and frequency of visits. These insights will help inform your future marketing efforts and personalise communications with your customers.
Online ordering and delivery
The way customers order food has dramatically changed over the past few years and only offering dine-in is no longer enough to remain competitive. To keep up with this trend, restaurants have pivoted their menus to include a range of ordering options.
Be it ordering for delivery from an app, for self pick up from a website, or for table ordering via a QR code and digital menu – the future of food ordering is set to diversify. Therefore offering and promoting several ordering options adds a touch of convenience to your customers' lives and means you're less likely to miss out on a sale.
The amount of Aussies ordering food online has jumped by a whopping 49% from 2017. Offering a wide range of ordering options is a key selling point for your restaurants, so it's crucial to promote these services as much as possible. Include links on your website, promote on your social media and in your email marketing.
You can also leverage the marketing efforts of any third-party apps you partner with, like UberEats and Deliveroo. It's in their interest to promote their restaurant partners and you can gain access to expert advice on tailoring your home-delivery menus, and demographic data to improve your marketing or grow your delivery reach.
Marketing tips for your restaurant
Perfecting your restaurant marketing can take time. Don't be afraid to try out different channels and explore various communication styles. You'll find some things will work better for your audience than others. Plus, the digital landscape is constantly changing so it's important to stay flexible and explore new trends when they surface. The most important thing to remember when it comes to your marketing? Keep your customers in the loop with regular and relevant communication so they never miss out on your latest events, specials and menu updates.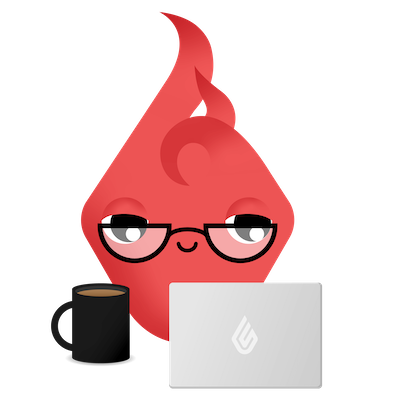 News you care about. Tips you can use.
Everything your business needs to grow, delivered straight to your inbox.