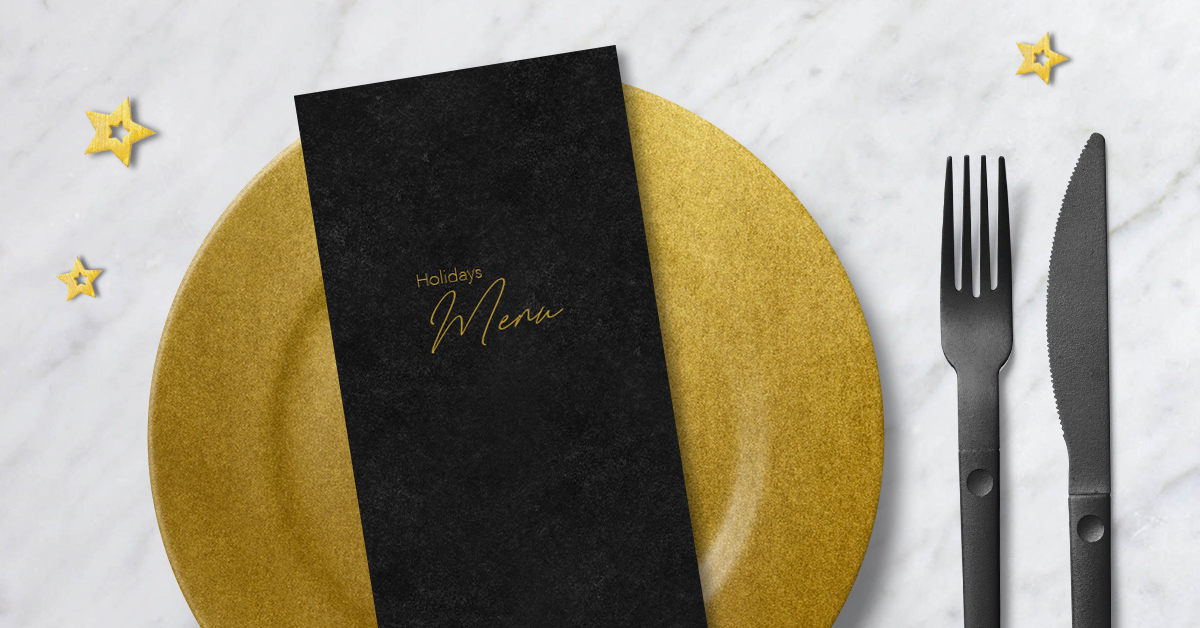 Update: want to learn everything you need to know about menu engineering? Then read our ultimate guide to menu design.
Restaurant spending in the United States between November and December was $709 billion in 2015.
Now, consider that restaurant spending is projected to grow upwards of 8% per year, and one thing is made very clear: customers spend more money and restaurateurs generate more revenue over the holidays.
So, how popular and profitable are all the meals on your menu?
Having the answer to that question is critical to planning the most profitable menu possible. The dishes you offer, how popular and profitable are all have a huge impact on your sales.
Looking for menu templates?
Check out our designs and download yours today for free!
You can make this holiday season your most profitable one yet by analyzing your menu item profitability and auditing which dishes are best for your bottom line. Let's start with how you can analyze your menu item's profitability:
Use sales reports
Most restaurant operators have a sense of their best sellers but don't know which ones are the most profitable. To find out which menu items are the most and least profitable, you need to crunch your past sales data.
When calculating profitability, look at the total number of items sold, not the profitability of a single item. High-profit items don't do much good if only one is sold.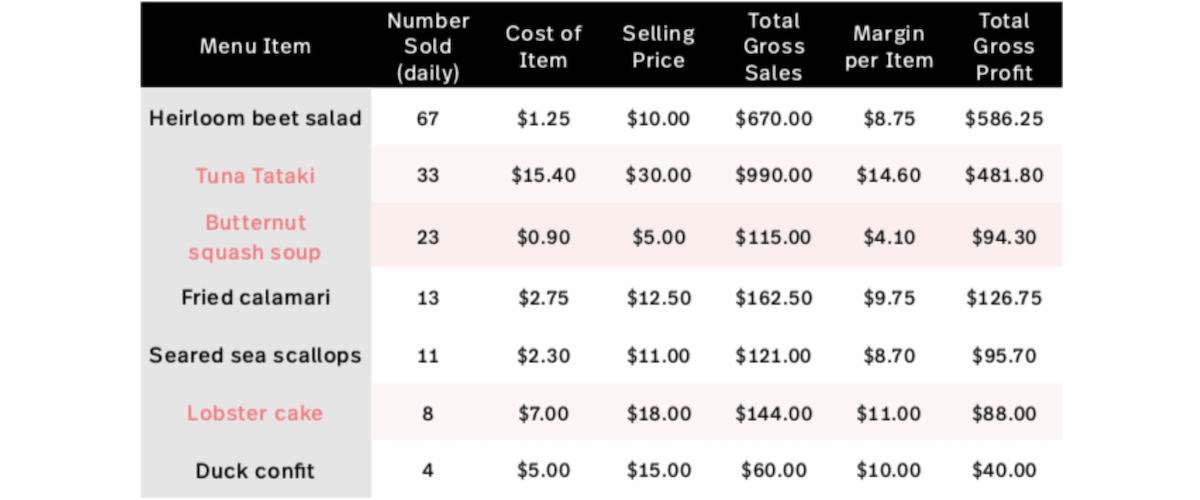 Example: consider the appetizer menu example above. You see that the butternut squash soup is popular and could probably earn you more profit. You decide to raise the selling price to $5.95, a boost that you don't think will negatively impact sales. You also raise the selling price of the highly popular tuna tataki by $2.00, and decrease the price of your lobster cake by $1.05, which you determine will increase sales by 50%, bringing in an additional $31.40 profit daily. These three slight price changes boost your daily profit by $119.20.
Your restaurant's POS can help you pull sales reports similar to the one in the example above, enabling you to analyze your sales data and make your menu as profitable as possible.
Categorise each menu item
Now that you know how profitable each menu item is, you can categorize and prioritize which ones to sell. Categorize each menu item into stars, plowhorses, puzzles, and dogs.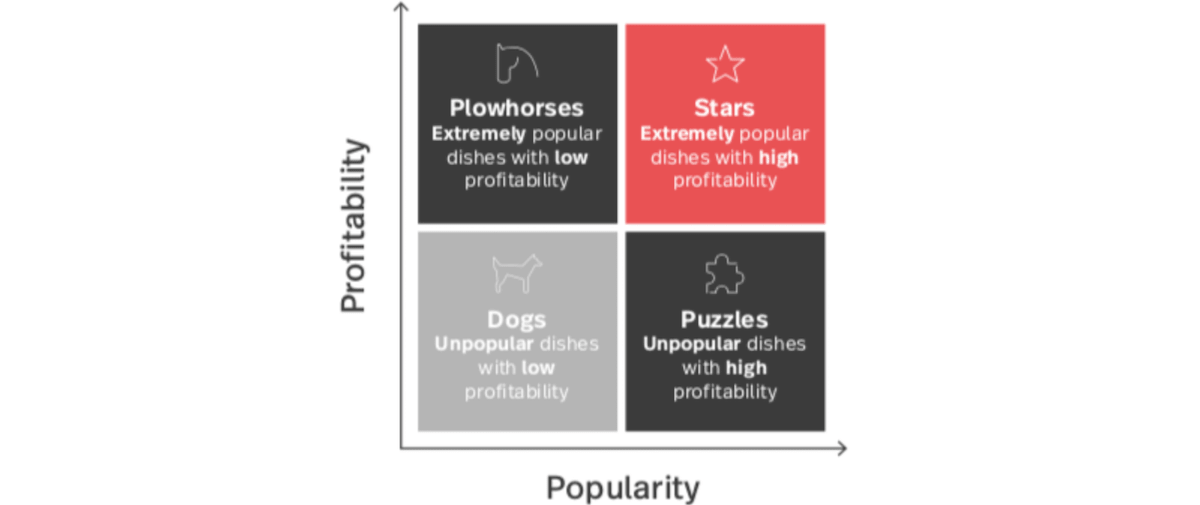 Stars are the backbone of your restaurant. Your customers love them, and they make you the most money. With that in mind, use the Stars from last year's menu as a starting point for this year's holiday menu. Consider bringing back a popular dish or repurposing its main ingredient into something fresh and exciting.
Avoid including any menu item categorized under Dogs on your menu. They're simply not popular enough with customers or profitable enough for you to serve them.
Although your menu is one of the foundations of your restaurant, making it profitable is just the first step in planning for the holidays. Luckily, now is the perfect time to make a game plan.
Want more advice to prepare for the holidays?
Download our free report to learn the 4 ways to increase your profits for the busy season.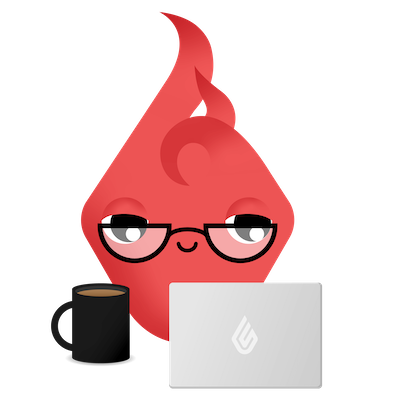 News you care about. Tips you can use.
Everything your business needs to grow, delivered straight to your inbox.