Point of Sale Systems for a Small Business: An Investment Worth Every Penny
POS systems add convenience and automation to the day to day operations of any business, allowing business owners additional flexibility and efficiency to run their store more effectively.
But why are so many small business owners still hanging on to an outdated way of doing things? Is the sentimental appeal of the old cash register that strong? Or maybe there's a therapeutic quality in counting inventory manually.
Whatever the case, small business owners need to invest in a good POS system to realize the full potential of their business. There's just no other way around it and here are a couple of reasons why.
1.Better Inventory Management
One of the most overlooked aspects of the business is inventory management, and it can be a huge pain if not handled correctly. Imagine having to manually enter everything you have in stock and count the pieces daily to make sure you don't run out.Guess work when referencing your stock is problematic.. You have to be in the thick of things because of the myriad of issues that can happen to your inventory.
Having a point of sale system eliminates this cumbersome ordeal and automates inventory management. Every item in your inventory with a barcode can be entered with the use of a barcode scanner. And once everything is in the system, any item that gets bought will automatically be deducted from your stocks, making store management easier. POS systems also warn you when supplies are low.
2.Prevent Employee Theft
Theft from dishonest employees is still one of the biggest problems facing many industries today. From padding receipts to giving away free products to friends and relatives, according to Hayes International companies lost over $55 million because of dishonest employees in 2013. Installing a point of sale system in your store will not only help prevent employee theft but it will also allow you to develop preventative measures.
3.Employee Management
At the end of the day, it's all about performance. Business owners can run a myriad of performance reports on all employees, such as hourly, weekly and monthly sales. Information regarding upsells and add-ons are important, especially when rewards or commissions are given to outstanding employees. Scheduling conflicts can also be avoided because owners can track which hours have the highest volume of customers based on sales, allowing them to assign more staff. Attendance monitoring, leave tracking and pay computation are also automated, making it easier for owners to pay the employees.
4.Customer Rewards and Loyalty Programs
In the battle to win over the next customer, rewards and loyalty programs are the thing that can get more people in the door. Any great point of sale system will make it easy for business owners to track their most loyal customers and know their buying habits. Knowing a customer by name and providing personalized customer service based on his/her shopping habits can tremendously help any small business win them over, which leads to more spending and possibly even referrals down the road.
5.Speed and Efficiency
Long checkout lines are never a good thing,but that's the price some business owners pay for using antiquated cash registers and other methods for checkout. Having a POS system installed can dramatically reduce checkout times, because the fastest way to lose a customer is to make them wait. One of the best solutions for this, especially in retail stores, is the use and deployment of cloud based point of sale systems that run on iPads fitted with credit card readers, making it easier for employees to make and close a sale on the floor in no time.
If you own a small business, you definitely need a POS system to help you run it. Stop wasting time, energy and money using archaic tech. Invest in a good point of sale system today and reap all the benefits of running an efficient business. It's one of the best investments you'll ever make.
Looking for a POS system?
Learn more about Lightspeed Retail's features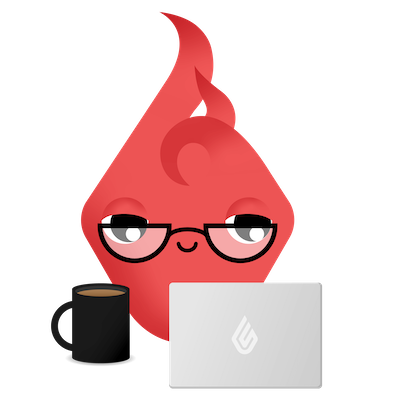 News you care about. Tips you can use.
Everything your business needs to grow, delivered straight to your inbox.