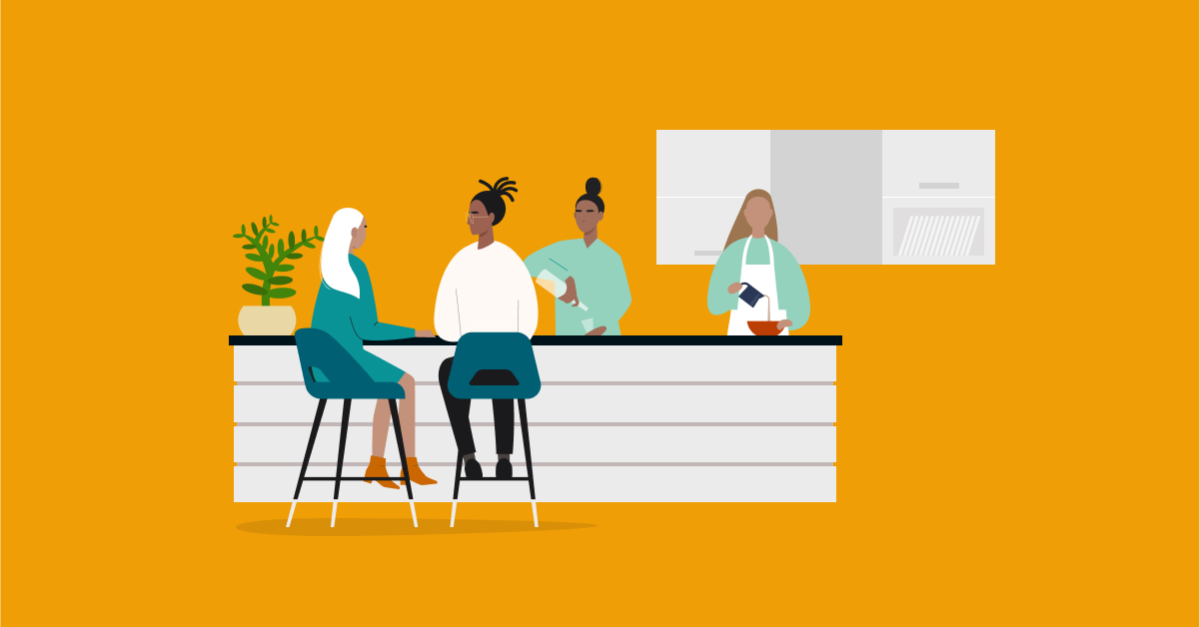 The time is finally here and things are beginning to open up again in some states. And after the longest continuous lockdown in Australia so far (for New South Wales and Victoria), we have some tentative dates for reopening, albeit very, very gently.
But after months of being limited to takeaway only, and the never-ending (and ingenious) pivots to find a business model that works, this begs the question:
What's next?
It feels like a lifetime ago already since we last had a full service. I'm talking about the type of service with every seat in the house booked. The floor staff are dancing amongst the clientele, and the kitchen is abuzz with energy, barely keeping up with the demand of an enthusiastic dining room.
These types of services have, of course, been replaced with empty dining rooms (which quickly became extensions of your store room), less workers, and the only people waiting for your food are a procession of wind-breaker clad delivery drivers.
And this got me thinking; what are we going to do once we get the green light to open back up?
The landscape has changed a lot since the beginning of the pandemic, and although we're still a few weeks away in New South Wales, and the ACT, or a good month away from our proposed reopening in Victoria, it still somehow feels too soon, don't you think?
Let's address some of these concerns in greater depth.
The staff shortage problem is only getting worse
A shortage of workers is nothing new for the hospitality industry. We've been battling it for a while now. But COVID made it worse.
With a lack of regular shifts available (leading to the lack of a reliable paycheck), a lot of workers have found employment outside of the hopso industry, making an already shallow talent pool shallower still.
Maybe geography is the main blocker?
A lot of kitchen staff are from overseas, and might not live close to your venue, and quite possibly in one of the LGAs of concern. What if you're ready to pull the trigger come late October, but your team is light a few key players, simply because of where they live?
Or, perhaps you've managed to keep your team relatively intact, but there are other obstacles, such as a lack of vaccinations, or a hesitancy?
The pencilled-in date for reopening is October 11th, meaning that if a staff member is amongst the 20% of the population yet to get their 1st jab, they won't have their 2nd in time.
Or they're hesitant, or against getting vaccinated, in which case (with the laws requiring both staff and customers to be fully vaxxed) you'll have to part ways and find a replacement.
A champion team can be better than a team of champions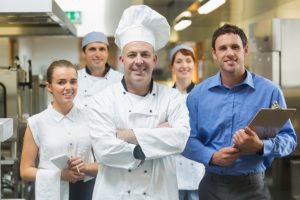 Where before you would struggle to find a new employee that ticked all of your boxes (skilled, a good fit in your team, good work ethic etc.), now it's becoming increasingly hard to find somebody who ticks just one.
It's no longer about finding the most skilled person for the job. It's time to think about hiring people based on their value to the team overall, instead of any specific skillset they might have. Think of it like a Moneyball version of staffing your venue; you're building a team that can deliver as a unit, instead of relying on a few highly skilled members to bring the shift home.
How do we combat their inexperience?
Firstly, Lightspeed POS is very easy to use. Training new staff members to work the front of house should be no problem at all.
If you pair it with something like QR code table ordering, this could also ease the burden on a new and inexperienced team by freeing up their time to focus on the customers that actually need their help. Not to mention the added benefit of cutting down the inevitable human error that can occur with a new member of the team.
Is it a false dawn?
Do you also have the feeling that you've been here before?
Me too.
Last time around, there was money spent on a whole reopening campaign. From social media posts, to special offers, to menu revamps, everything was ready and in place to ensure smooth sailing once the doors opened back up again.
But then those same doors were forced to close once more, and the momentum (not to mention the financial outlay) was lost.
There was a scramble to pivot the business model to something that could just survive on a takeaway-only setup. There were rushed signups to 3rd party delivery partners, and even more rushed photos of the menu. Perhaps there was even an update to the website so that you could take orders there too?
Whatever measures you took to keep trade ticking over, we can all acknowledge that it was a lot of effort, and it would be great if we didn't have to do it again.
And that's the beauty of it. If the worst happens and we re-enter lockdown again, all of the mechanisms for a quick pivot are already in place.
If you were on top of your delivery integrations, it's as simple as re-activating those, and you're ready for the wind-breaker crew to form an orderly line at your door again.
We've been through it all before, so nothing should catch us off guard. It's an oddly comforting thought, even if it is something we don't want to think about.
Ready for a break?
Aren't we all?
The past 18 months have been lamentable. Your business has been swinging between fully closed, to partially open, to open with an asterix, to pretty much back to normal (or something eerily similar), to locked down again, and it's been exhausting.
All the while the government's had us jumping through the hoops, sorting out COVID plans, check ins, COVID marshalls, distancing rules, and mask mandates. Even taking advantage of local government schemes such as free liquor licences, and relaxed rules on outdoor seating areas involved extra from your end. It's a lot of work when we're already feeling the strain.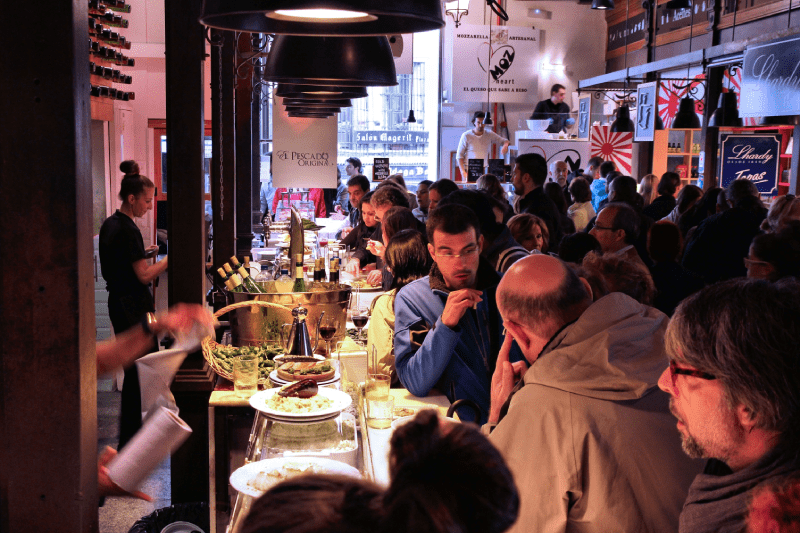 Whilst the thought of a bustling trade returning is music to your bottom line's ears, we are entering a traditionally busy period. The end of winter and the start of spring is usually enough to bring people out of hibernation and into your venues more frequently, but this year that hunger to get out and socialise with their friends will have been amplified to 11 after everybody staying at home for a quarter of the year in New South Wales, and almost three quarters of the year in Victoria.
And once that initial rush period dies down (rather, if), we'll be entering summer and the ever lucrative (but bittersweet) Christmas period.
This might have you thinking, 'when am I going to get my rest?'
And that's a totally valid concern. I know that if I were still running my place, the pandemic would have worn me down to a nub, making the prospect of entering such a busy phase all the more daunting.
Why not take advantage of Lightspeed Insights?
The good news is, you can take a well-earned break and still keep an eye on your business.
Lightspeed Insights gives you real-time updates on how your business is trading, and it's accessible from your computer, tablet, or phone, meaning you can keep track from wherever you'll be.
Remember, if you do need to step in and take control, your venue is only a phone call away.
As mentioned above, QR code table ordering can ease your worries about any new staff teething issues, but it can also help out your kitchen team by minimising any mistakes an inexperienced member of your front of house might make when entering orders. Pair this with a digital bump screen for your kitchen, and the whole ordering process is smoothed out as much as it possibly can be, meaning less mistakes and less for you to worry about.
Ever forwards to the future together
We're all excited to get back to any version of normal that we can, but that doesn't mean that we can't be a little nervous about how it'll all play out.
Maybe our staff might be a little different when they return, or maybe they won't return at all, in which case maybe their replacements might take some more time to get the hang of things (whether they have the right experience or not).
Maybe we'll put in all of this effort, and all of this work to reopen, only to have the whole thing undone and another lockdown imposed. We'll perform our increasingly familiar pivots, and we'll keep pushing ever forwards.
And maybe one day we'll finally get that well-earned break where we can take a beat, and a few days to kick back and not worry about what the next couple of weeks, or months, holds for us.
Whatever the outcome, rest assured that Lightspeed has the solutions to ease any and all of your apprehensions, and we'll be with you every step of the way.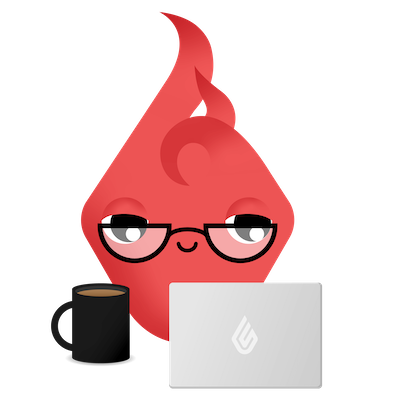 News you care about. Tips you can use.
Everything your business needs to grow, delivered straight to your inbox.