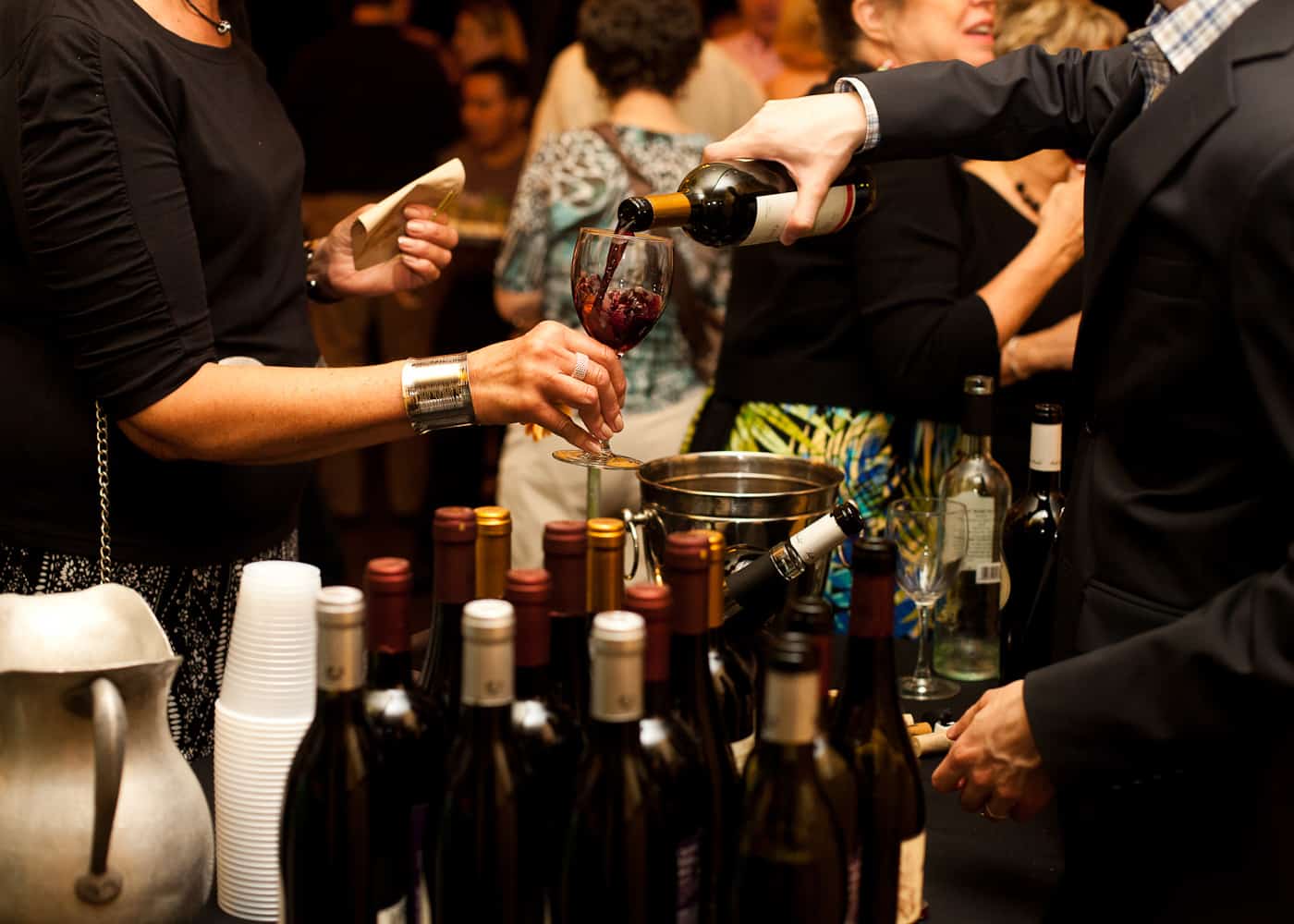 Happy customers are the key component of what makes a great restaurant, so it's crucial that your team are equipped to offer the best possible service to every single guest. Creating an exceptional customer experience often means more to restaurant guests than the quality of the food or drink (although this matters too, of course) so nailing this means customers will come back (and bring their friends).
How to Improve Your Restaurant Customer Service
We've created a checklist of important tips to help give you (and your staff) some inspiration on how best to improve customer service at your restaurant.
1. Coach your crew
While some staff may have a knack for dealing with customers, truly exceptional restaurant customer service comes from having an ingrained system in your restaurant that ensures a consistent approach.
Every team member should be trained on three key areas:
How you want your restaurant guests to feel when they're in your restaurant – what tone do you want to strike?
What your restaurant policies are e.g. uniform, welcome process, payment options
What support systems are in place to help them deliver the goods e.g. tech and POS solutions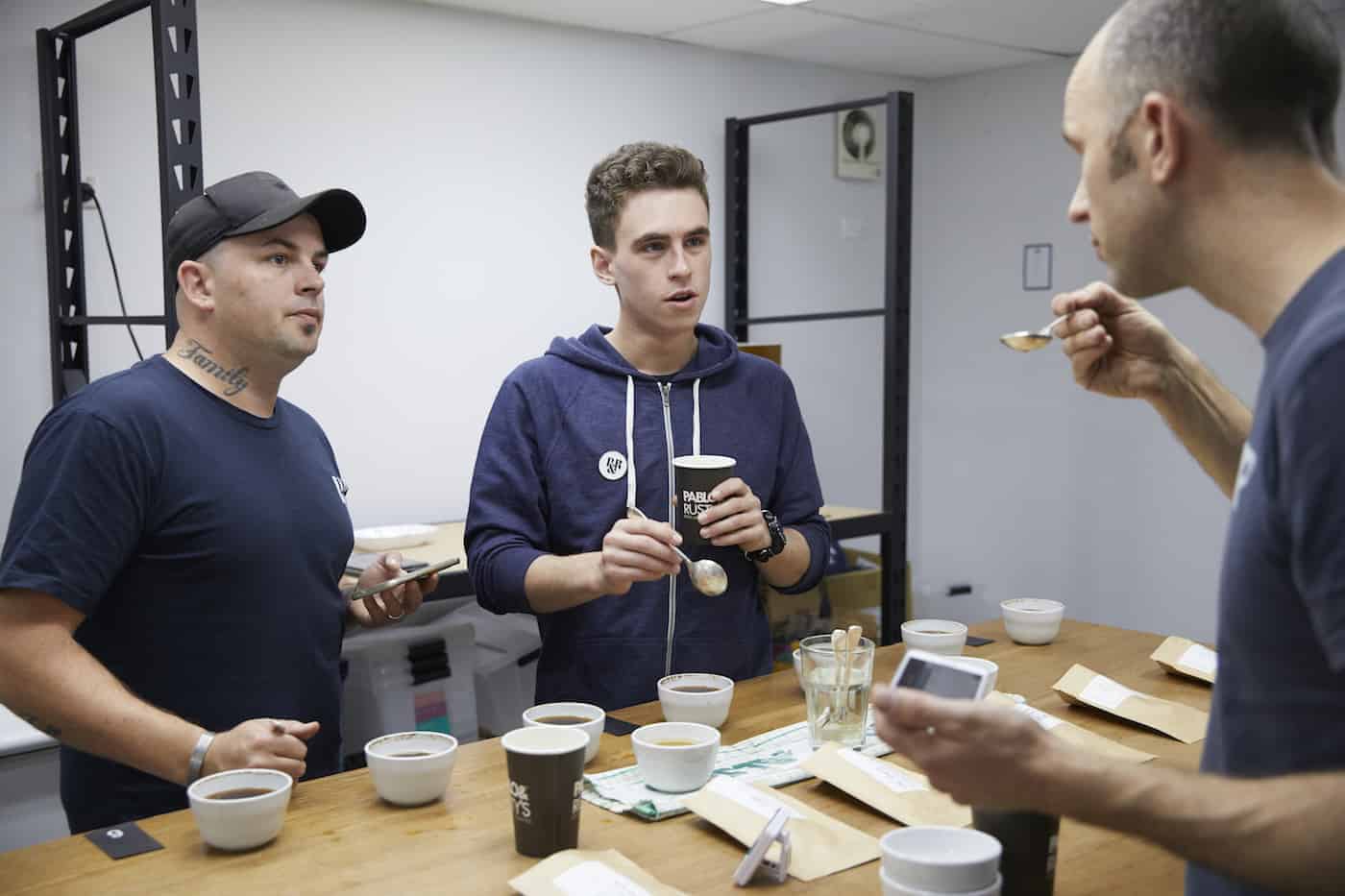 2. Keep it clean
Obviously. Cleanliness is absolutely paramount when it comes to ensuring guests enjoy their dining experience, so there needs to be a process in place to ensure all boxes are ticked and the place is sparkling. Implement a rigorous cleaning process, train all staff on it, assign responsibilities and ensure it's followed to the letter.
This also applies to hygiene and food-handling practices. Educate your team on the appropriate way to safely handle food and the reasons why each process is important. It only takes one bout of food poisoning to ruin a great reputation!
3. Have a guest-greeting process
When guests arrive at your restaurant, it's the first opportunity to make a good impression and showcase your culture. Making guests feel welcome right off the bat will put them at ease and set the tone for the meal.
Create a process around this greeting, and make sure there's always someone responsible for meeting guests, but also let individual team members' personal styles shine through.
4. Learn from top performers
A great staff member will look after your customers and keep them coming back for more. A bad one? A major fly in everyone's soup.
Identify customer service superstars in your team and have them share tips with the team that everyone can learn from. By giving your team real-life examples of what great restaurant customer service looks like, you're setting them, and yourself, up for success.
5. Keep your finger on the pulse
One of the most important restaurant customer service tips is to implement a system that allows your team to know what's going on in the venue at all times. Often it's not easy for staff to see all tables at once, so it's important you have a table-management solution that allows your waitstaff to quickly see what tables are available to seat people efficiently and promptly.
With a table-management system (such as Lightspeed Tables) this is made easy by allowing you to not only view all tables, but also see the status of tables in real time. This awareness means that staff can keep on top of orders, identify issues, and fill spaces, which keeps customers happy and the restaurant flowing.
6. Split the bill
No-one has cash these days, so having an option for your guests to be able to split the bill at the end of their meal is crucial to ensure a great restaurant guest experience.
A quality POS solution will let you split a bill in one click, putting customers at ease and reassuring them that they're more than welcome to divvy up the tab.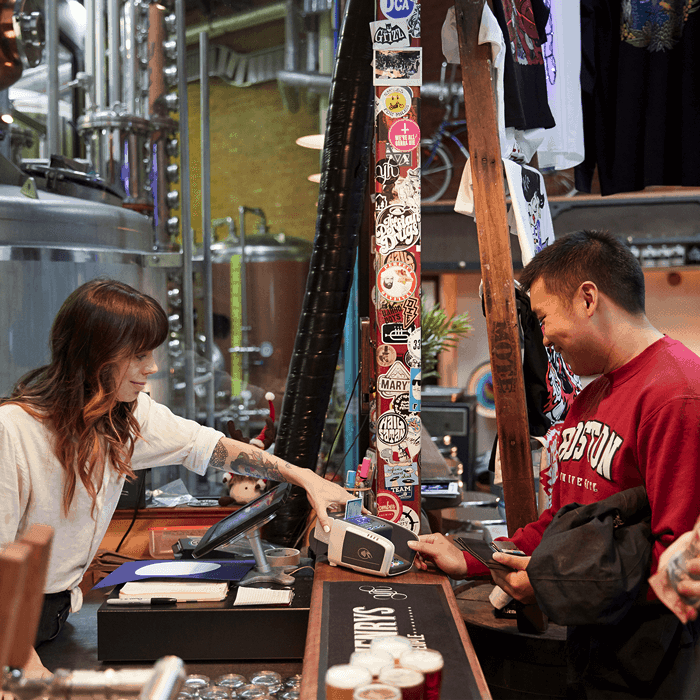 7. Timing is everything
No one likes to be kept waiting for their meal, so it's important your restaurant has an effective system and process in place to ensure the waitstaff can communicate with the kitchen, so meals arrive at tables when they should.
Lightspeed's Courses feature allows waiters to press a button to let the kitchen know when a particular table is ready for their next course. This means meals will spend less time waiting around, getting cold, and customers will receive their food in a timely manner.
8. Nail the ordering process
Getting orders wrong is one of the key reasons for customers having a bad experience, so it's important you have a process in place to ensure all staff members can manage this essential function, error free.
Involve everyone in the team in this process. It's important that the FOH staff know how the kitchen wants to receive orders so they can provide clear receipts that leave no room for confusion.
9. Walk the walk
It's not just waitstaff that need to ensure they're delivering excellent customer service; it's also a good idea for a restaurant manager or owner to get on the floor and show the restaurant's customer service process and values in action.
Taking the time to say hi to guests, refill drinks and check on orders is a great way to delight customers, and also sets a good example for your team.
10. Set the tone
A crucial part of establishing your customer service strategy is to identify the tone of your restaurant and how this applies to the way your team interacts with guests. Are you chatty and informal? Friendly but professional?
All staff will have their own unique style, but it's important that they know the boundaries, so guests receive the same type of treatment with whomever they deal with when they dine with you.
11. Communicate, communicate, communicate
Communication between team members is equally as important, because busy restaurants rely on understanding what's going on holistically, not just in your section. Hold a daily staff briefing that allows everyone to be across any important news or issues and make a habit of calling out an example of amazing service from the day before to really drive home the importance of the customer experience and celebrate great examples of excellence.
12. Resolve conflicts swiftly
The nature of the service industry means that from time to time, customers will take issue with something at your restaurant. While no one likes to get complaints, they're a part of life, and the most important factor lies in the way these complaints are dealt with.
Implementing a conflict-resolution process in your venue ensures that staff are equipped to handle difficult situations, knowing there's a clear process they can follow to reach a resolution. Every restaurant and team member will have their own style but the key steps to take should include understanding and acknowledging the complaint, empowering the staff member to take immediate action, and asking for feedback so it doesn't happen again.
13. Utilise tech
Advancements in technology mean that there are lots of opportunities for restaurants to streamline their operations by utilising technology. Enhancements such as intuitive POS solutions (wink), online reservations and instant customer surveys all help make it easier to give customers what they want, while hospitality management software (such as Lightspeed Tables) helps restaurants run more efficiently.
If you're new to the tech game, start by looking into the areas that put stress on your business and look into tech that can make these things easier.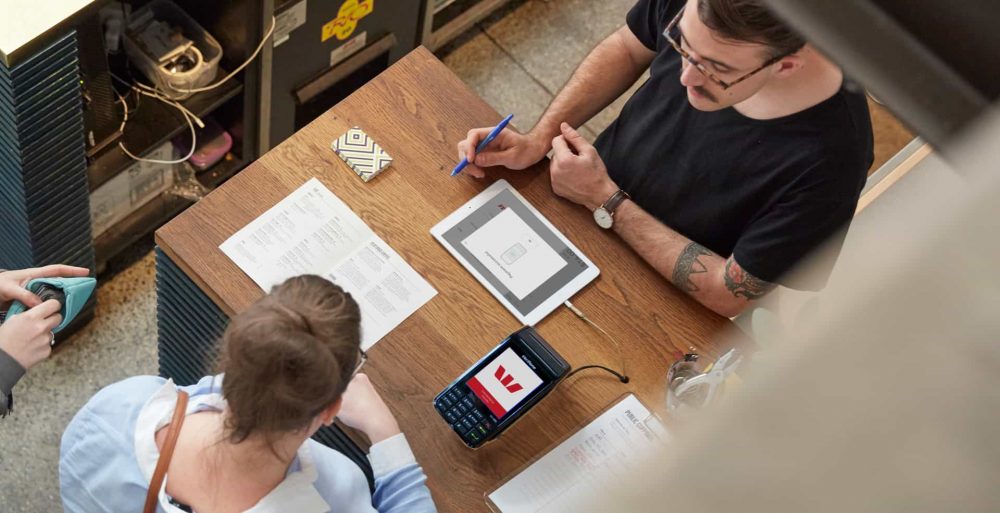 14. Make it personal
People love being called by their name. It's a fact. Adding a layer of personalisation to your greeting and interaction with guests is an easy way to build rapport and make them feel valued.
Bonus points for remembering the names of repeat visitors and regulars – this goes a long way to fostering loyalty.
15. Know the menu
Customers are savvy these days – they're more educated about food and drinks than ever before and they expect their waitstaff to be the same.
An easy way to demonstrate knowledge and confidence is to know the menu inside out. Every staff member should have tasted all dishes and be able to talk intelligently about the ingredients and why the dish is great.
16. Identify staff strengths and weaknesses
While it's important to implement processes that ensure consistency in your restaurant, it's also just as important to recognise the individual strengths and weaknesses of your team. Some people might have excellent attention to detail, for example, while others have exceptional speed and efficiency in their service technique.
Allocating roles based on these strengths while identifying opportunities to upskill, makes for a strong team across the board.
17. Dress the part
No matter whether your restaurant uniform involves a suit and tie or jeans and a t-shirt, it's important that all staff look and dress in a way that sets the tone for the venue. Even the most casual uniforms should have a consistent approach across the team, and keeping these uniforms well-presented is important as it affects the way customers will regard you.
Keeping wrinkles out of shirts can be a tricky one, so if you're after that well-pressed finish, consider investing in wrinkle-proof shirts (yes, it's a thing!) that are made to keep their shape, even after a long shift.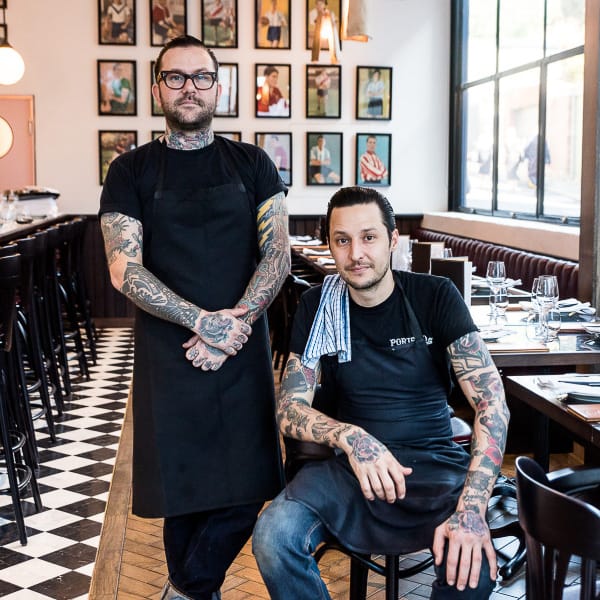 18. Reduce confusion, increase consistency
Restaurant kitchens are notoriously busy, so it's important that you have airtight processes in place to make sure there's a clear workflow for everyone to follow.
When you've taken the time to design your kitchen workflow, the daily hustle and bustle just becomes a kind of high-speed choreography. Roles and movements are clearly defined, communication is standardised, technology assists, and delicious meals get made on time and with fewer mistakes, keeping your customers happy. Kitchen-management software that's usually included in a good restaurant-focused POS, allows your staff to always know the exact amount of ingredients required for each dish on the menu. This ensures that the diners' food experience is always consistent and cost of goods are able to be kept organised and under control.
19. Get feedback from your guests (and actually use it)
Modern point of sale has opened up a whole new world of data analysis to small businesses, but for real insights you still need to go straight to your customers. This is especially true in hospitality, where there's so much more to an experience than whether or not the food was good.
Analytics can shine a light on sales trends that are useful to know, and act on, such as your top-selling dish or average turnaround per table. First-hand customer feedback, however, can help you better understand the real-world impact of those trends and why they're even happening, so coming up with ways to collect this – whether that be in person, at the table, or a brief survey sent out later – this real feedback can't be beat.
20. Don't make customers come to you
These days, customers expect to pay their bill at the table, as soon as they're ready for it, so it's wise to make sure your payments solution is up to the task.
Being flexible and able to accept payments wherever your customers need to pay you, ensures a seamless experience for them and makes your teams' life easier.
21. Drinks on arrival
Every group is different when it comes to the speed at which they'd like to get through their dining experience, so it's important to take their cues and neither rush nor keep them waiting, depending on what they want. That said, a great way to keep customers happy and get them in the mood for a great night, is to offer them drinks straight away.
This not only kicks off the service and impresses the customer, but it's also money in the till – the sooner they order the first drink, the sooner they're likely to order the second.
22. Say thank you
The restaurant industry is so competitive, and customers have their pick when it comes to where they choose to dine, so it's a privilege when they choose your restaurant to spend their free time and their hard-earned cash.
Sincerely thanking customers for making the choice is a small but important step that builds goodwill and shouldn't be overlooked.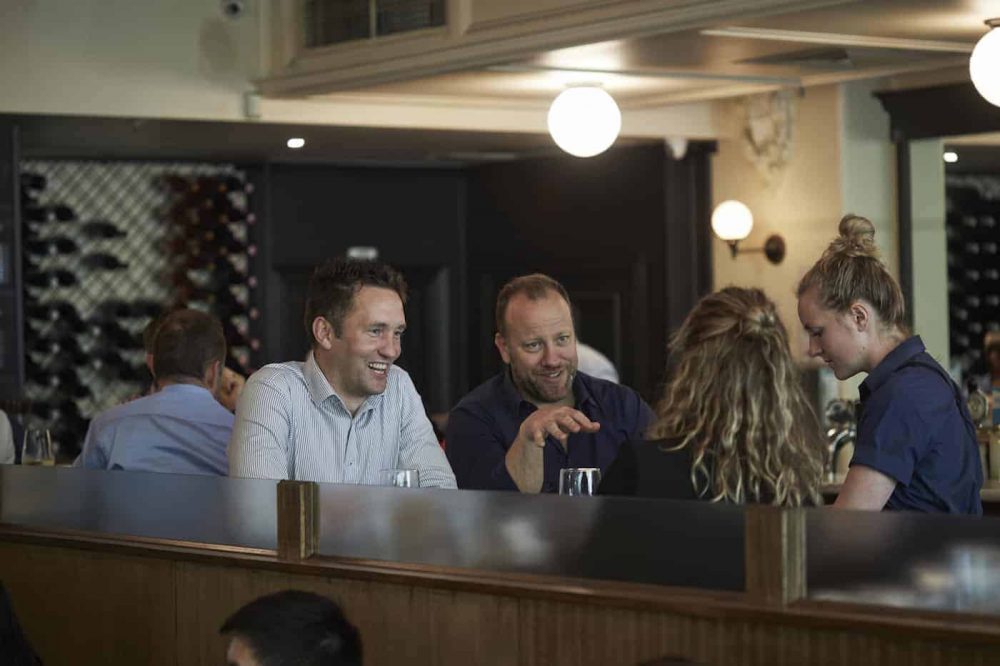 23. Incentivise your staff
It's important to build a team of people who love your business, believe in what you're doing and work hard to do a good job and enhance your reputation. That said, it's also a good idea to have a system in place to reward your top performers, so you can keep them and motivate them to keep working hard for you.
Decide on what your goals are and how you'll measure them, and then start recognising staff for their efforts through bonuses, free days off, experiences, wine… or whatever floats your boat. Use your POS data to your advantage and decide what metrics logically equate with good customer service. For example, it's reasonable to determine that a team member with a consistently high ATV over time is providing great service, as customers are more willing to buy from them. Applying this metric to customer service makes sense, and also has the combined benefit of being good for your bottom line.
24. Don't forget your website
Before customers even get to your restaurant they're likely interacting with your brand through your website – either to make a reservation, to find your contact details or to look at your menu. Make sure your website is ready for these interactions – it needs to be functional on both desktop and mobile, making it easy for people to find important information quickly and easily, and it should be designed in a way that reflects your brand.
That's not to say everyone needs an expensive, flashy website, but taking the time to ensure you've got up to date, good-quality images, and content free from errors, is an easy way to make a good first impression.
25. Set expectations
Most disputes arise from differences in expectations. This is especially true in customer service. Helping people understand what to expect and when to expect it is critical. If a meal is delayed, let them know, and explain why before it becomes an issue.
26. P(l)ay fair
Happy customers are a result of happy staff, it's that simple. Invest in your team and you'll reap the rewards.
There are lots of ways to be a good boss, but start with fair and generous pay, work/life balance and an inclusive culture, and you're on your way.
27. Be flexible
Sometimes people book for four and they bring five. It happens. The best restaurants take these situations and make them work – even if it's 7 pm on a Saturday night and hoylshitthisisimpossible.
Being accommodating and willing to try and make things work goes a long way in building long-lasting relationships with your customers.
28. Learn from the best
Everyone has their own way of improving restaurant service, so it's worth checking out your competitors to see how they do it.
Identify the restaurants that are known for excellence and then consider taking your team out for dinner to observe the ways in which the restaurant is demonstrating exceptional customer service. Take this inspiration away and use it to motivate you and the team to up your own customer service game.
29. Surprise and delight
Give your team permission to make your guests' night special. Set a budget if you need to, but empower staff to use their judgment and wow guests when needed. Birthdays, anniversaries or an overheard cause celebration… little surprise touches will make guests feel special and keep them coming back.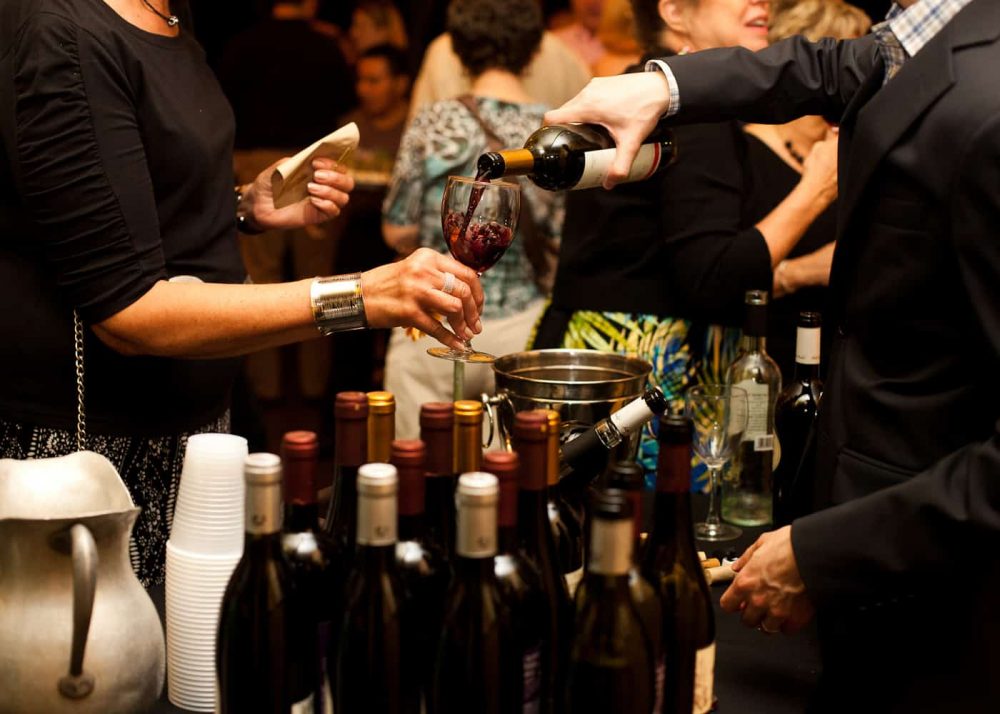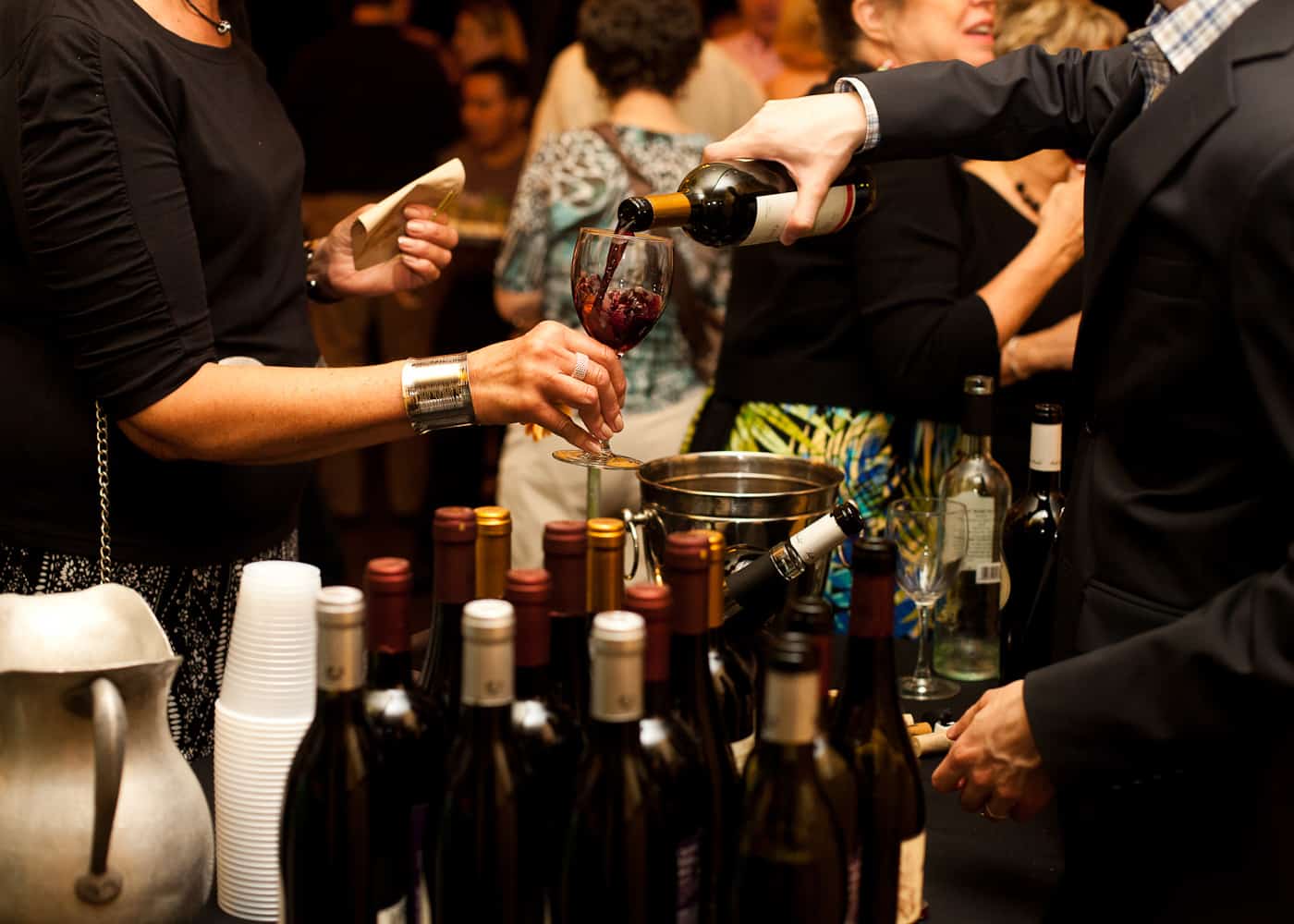 30. Get everyone reading from the same song book
It's important that you're speaking the same language as your team when it comes to customer service and the way it's approached at your restaurant.
An easy way to get started is to give everyone a copy of Danny Meyer's (AKA Shake Shack God) much-lauded book, Setting the Table, where he shares the lessons he learned developing the dynamic philosophy he calls Enlightened Hospitality.
Ready to take your customer experience to the next level? Find out how Lightspeed's modern POS solutions can help.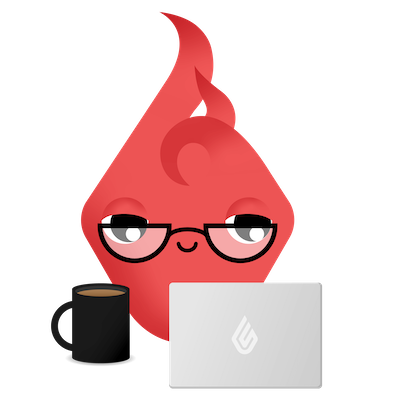 News you care about. Tips you can use.
Everything your business needs to grow, delivered straight to your inbox.