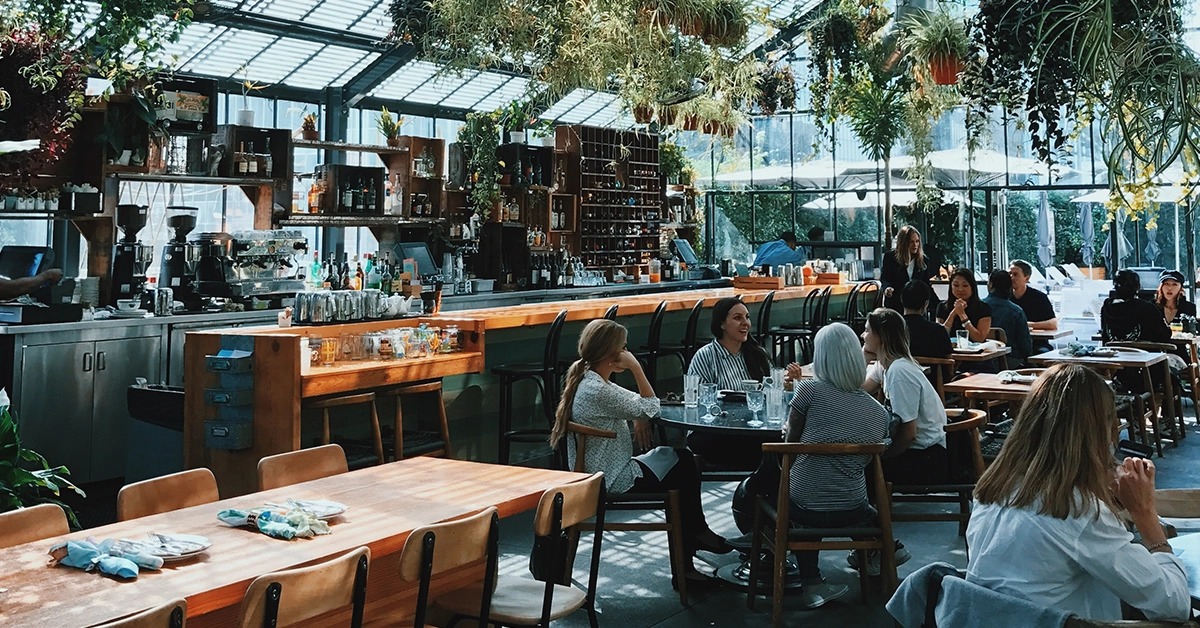 Opening a restaurant is a massive undertaking. It requires financial resources, business savvy, the right people, an appetizing menu, and some magic. Even after all of those components fall into place and you're ready to open your doors, things might not work out exactly as planned.
Soft openings are a smart idea for restaurants because restaurants are a constant work in progress. A soft launch lets you test out the waters in a low-pressure environment before officially announcing that your restaurant is open for business.
In this post, we're going to walk you through how to get value from a restaurant soft opening and position your establishment for success.
Get your restaurant up and running fast
With Lightspeed Restaurant POS, you can get your front of house and back of house up and running in just moments. Create custom floor plans, build customizable menus, take payments and manage your whole business from one intuitive platform.
What is a restaurant soft opening?
A soft opening is an unofficial launch that lets you try out your products and services on customers, incorporate their feedback, and make improvements, all before officially opening your doors and unveiling the finished products.
Your soft-launch could range anywhere from a quiet trial run period leading up to your restaurant's grand opening, to an invite-only event with members of the media.
By calling this span of time a soft opening, you're conveying to customers that you're still working out the kinks in your business. Customers will be more forgiving of mistakes and slower service times. Use this time to improve on these mistakes and you'll keep customers coming back after your official opening. Soft openings present a unique opportunity to test out the waters at your new restaurant without the pressure of perfection.
Why are soft openings useful?
A soft opening serves as a trial run before you officially open your doors to business and lets you create a buzz, predict demand, create future revenue, perfect the menu, and work out the kinks in your service. It's like a rehearsal for your restaurant's grand opening and daily operations. Here's how a soft opening can benefit your new restaurant.
Create a buzz

Predict demand

Create future revenue

Perfect your menu

Work out any kinks
Create a buzz
Having a soft opening can help your restaurant generate attention before it is officially open.
The level of buzz you get will depend on how much attention you draw to your soft opening. If you decide to throw a launch party and invite media and influencers, you'll get more buzz (but also more pressure) than if you put up a post on Instagram saying that your doors are open but that you're still working out the kinks in the business.
Either way, it takes time for new businesses to get noticed, so generating buzz through word of mouth, social media, or traditional media will benefit your restaurant.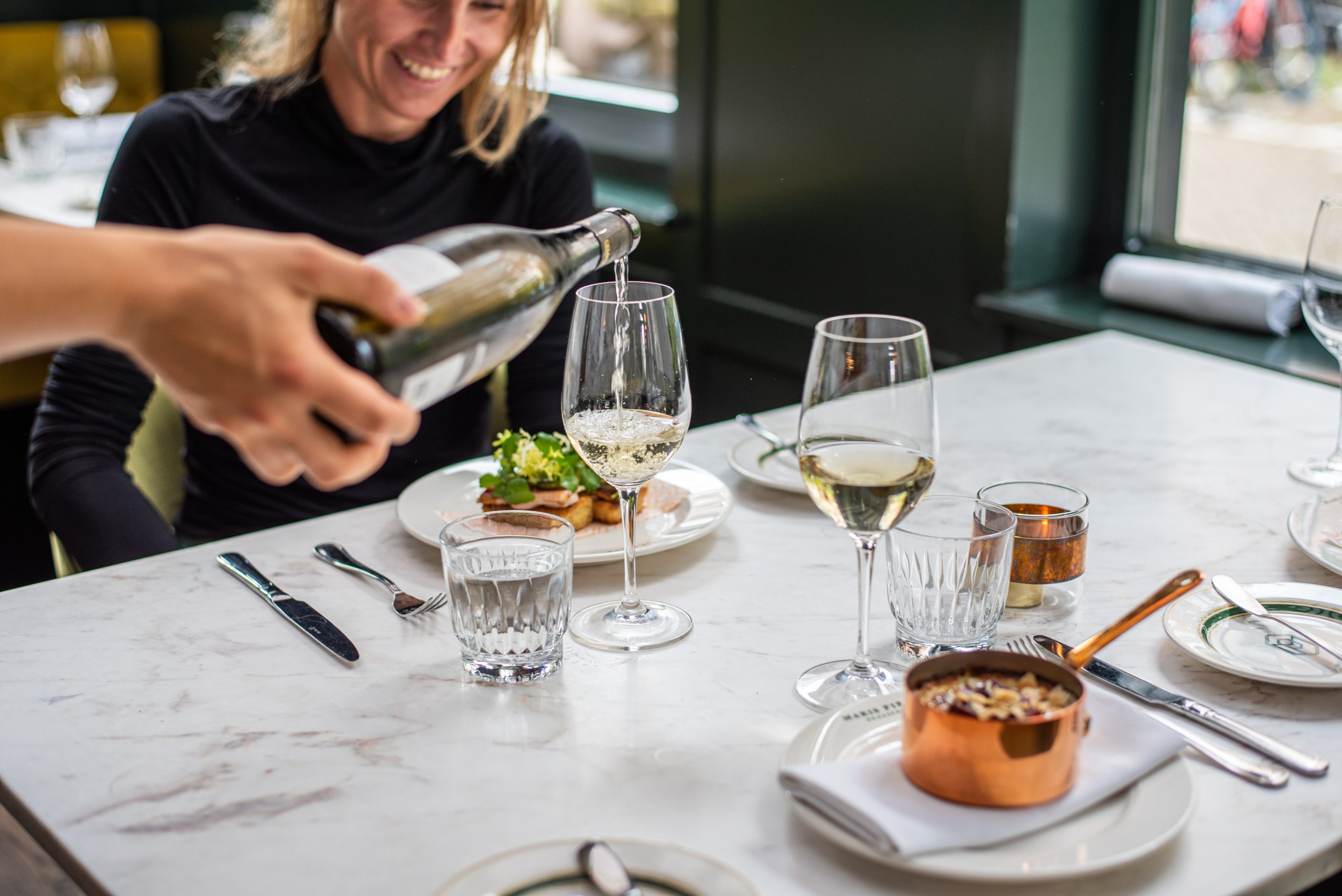 Predict demand
A soft opening can help you predict demand at your restaurant.
For example, a soft launch can help you can anticipate what times of day will be the busiest for your restaurant. Perhaps during your weeklong soft opening, you notice that the lunch rush is incredibly popular, but your dinner service is empty. With this insight, you may decide to adjust your hours to cut down on operational costs and dedicate efforts to catering and events rather than dinner service.
You will also find out quickly which menu items are the most in-demand to help you perfect your inventory management to reduce food waste.
Create future revenue
A soft launch will give you an opportunity to generate future revenue. When you hand out coupons or get customers to sign up for your loyalty program during the trial run, you'll entice customers to come back in the future.
Regulars are more valuable than one-off customers so implement initiatives that will get your soft launch customers to make your restaurant a part of their routine.
For example, instead of giving away gift cards at your soft opening, hand out coupons that can be used over an extended period of time. You could give out coupons worth $15 to customers who give you feedback during your soft launch. However, make the coupon valid for $5 each over three visits. By getting customers to come back several times, you're getting them into the habit of visiting your restaurant on a regular basis.
Perfect your menu
Developing a restaurant menu and recipes, in theory, is one thing. Executing the menu is another thing when you have customers to deal with, new staff to train, and are under a time constraint.
A soft opening is a perfect opportunity to see how long things take to make, which items are the most popular, which items are the least popular and least lucrative, etc. Use this feedback to change your menu before the grand opening.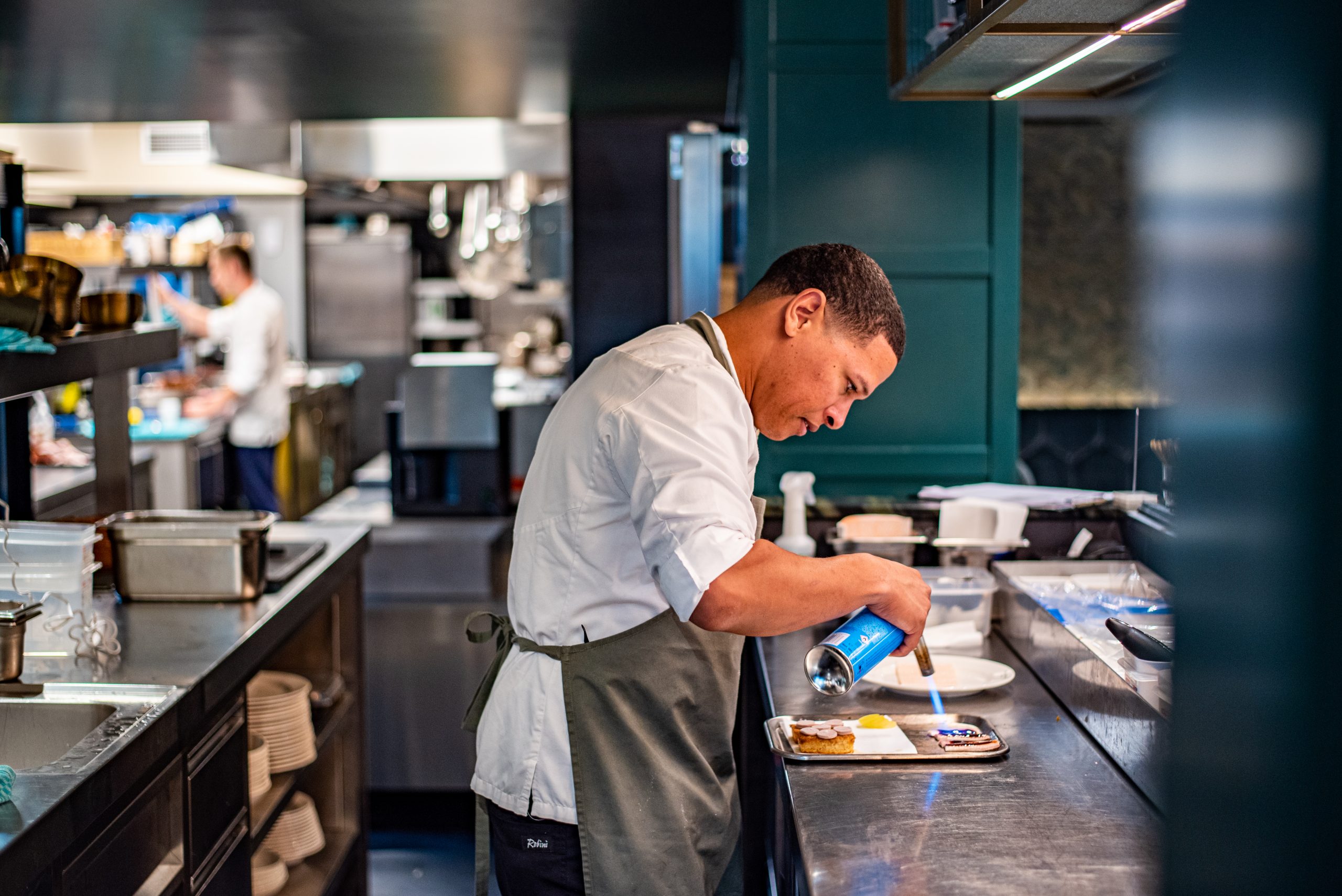 Work out any kinks
A soft launch is ideal for testing out what's working and what isn't before you draw big crowds. Like a rehearsal for a play, every team will have been working on their own until now. Because the teams are being brought together for the first time ever during the soft opening, they may not do things exactly as planned.
During the soft opening, you'll be able to see what things you need to fine-tune before your restaurant grand opening. You can learn valuable things such as:
Which employees need more training and in what (customer service, your

restaurant POS

, etc.)

What table configuration works best for your space. You may need to take away or add more tables.

How customers react to your menu. Gather feedback and consider tweaking the menu for higher customer satisfaction.
A soft opening can help you learn a lot about your new restaurant before you have to deal with the pressure of crowds and perfection.
Restaurant soft opening checklist
Here's a checklist of things you need to do to get as much value as possible from your restaurant soft opening:
Plan your menu

Choose your pricing strategy

Prep your staff

Choose a date

Build your guest list

Send invites
1. Plan your menu
Will you make your whole menu available during the soft opening or just a few items? Make sure you have enough inventory to last you through your trial period.
2. Choose your pricing strategy
As you plan your menu, it's important to choose a pricing strategy. Take a look at the cost of goods sold, food cost percentage and average profit margins in order to price food correctly. Use menu engineering to make higher-margin items more attractive to customers.
Soft opening prices will serve as an anchor for prices after your restaurant grand opening. While customers expect that prices may change after a soft opening, they will be turned off if the final prices stray too far from those during the soft launch. Make smart pricing decisions from the start.
3. Prep your staff
Make sure that your staff is ready for the soft opening by training them on recipes, customer service and how to use tech like your restaurant's POS and payment processing systems.
Keep an eye on staff performance during the soft launch. Ask staff for feedback on how they felt doing certain tasks. Incorporate this feedback into training to make things go smoothly after the official opening.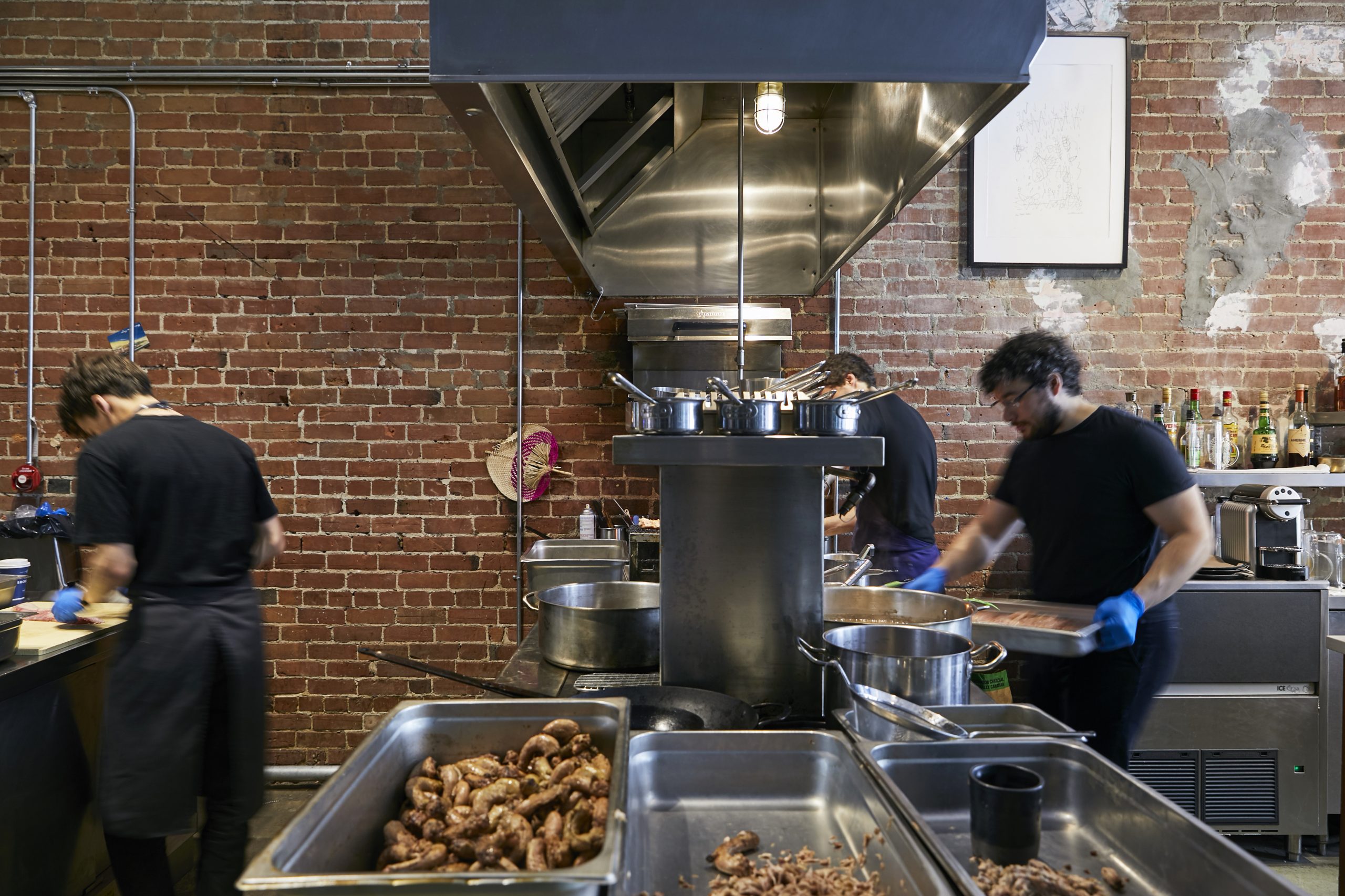 4. Choose a date
Choosing when to have a soft opening can be tricky. We recommend picking a date for your restaurant grand opening first. Pick a date by which you expect you will have worked out all of the kinks in your business.
We recommend opening your doors discreetly for two to four weeks before the official opening. This time frame should give you enough to notice and correct mistakes.
5. Build your guest list
If you plan to throw a not-so-soft opening launch party, choose your guests wisely. If you want to keep it intimate and celebrate with those who have helped your dream become a reality, invite friends, family, and staff.
If you're feeling confident in your menu and service and want to generate a bigger buzz, invite influencers, media and local celebrities to your soft opening.
6. Send invitations
If you go down the party route, you have to send out your soft opening invitations. We recommend using digital invitations to cut down on costs and ensure delivery. You can also usually see who opened email invites, which is a good tool to use when you want to follow up with invitees for an RSVP.
What information should you include in your soft opening invitation?
Include these key items in your invite for maximum impact:
Location, date, time

RSVP instructions

A

press release

(

or a link to one) so that people and media can learn more about your restaurant

A link to your restaurant's website

Links to your restaurant's social media accounts

Relevant social hashtags
Planning a soft opening can be simple when you have an organized checklist.
How to get value from a restaurant soft opening
So you've done all you can to prepare for your soft opening. All that's left to do is open your doors and learn from what happens next. Here's how to maximize the impact of your soft opening.
Gather feedback

Perfect your service

Build a marketing list
Gather feedback
Think about your restaurant's soft opening as a learning opportunity. Collect feedback so that you can improve and perfect your offerings before the official launch.
You can collect feedback informally by asking guests how they are enjoying the food during your soft launch party or trial period. You can formalize feedback by asking guests for anonymous feedback through a survey. People usually don't want to provide feedback without an incentive, so offer a coupon or raffle away a compelling prize in exchange for their input.
What should you ask about? Ask customers what they think about:
Food quality

Menu variety

Menu clarity

Price point

Ambiance

Service
Listening to your customers will take your restaurant far.
Perfect your service
Use the soft opening to perfect customer service. Observe staff closely to see who needs more training, what things need to be sped up, what cadence of service your customers want, etc.
Build your marketing list
Get your soft opening visitors to opt-in to your marketing communications. When you can send them coupons via email or updates about new offerings via SMS, you'll be more likely to turn them into regulars.
Offer customers an incentive, like a coupon or a free side or beverage, to opt-in to your marketing list.
Rock your restaurant's soft opening
A soft opening gives your restaurant an opportunity to generate buzz, start a loyal following, and perfect the kinks without the pressure of advertising that you're open and ready for business.
Have a successful soft launch by planning your menu and pricing strategically, preparing your staff, and choosing when to have a soft opening. If you plan to host an invite-only party, invite the right people in the right way.
Focus on gathering feedback, perfecting your service, and building your marketing list during the soft opening to maximize its impact. Congratulations on opening a restaurant!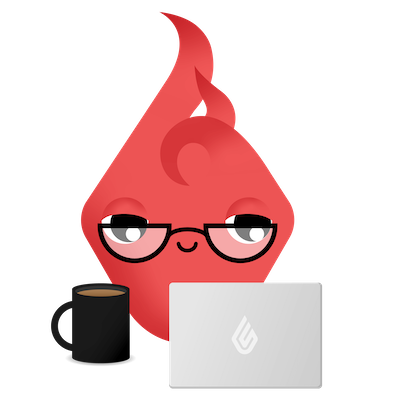 News you care about. Tips you can use.
Everything your business needs to grow, delivered straight to your inbox.