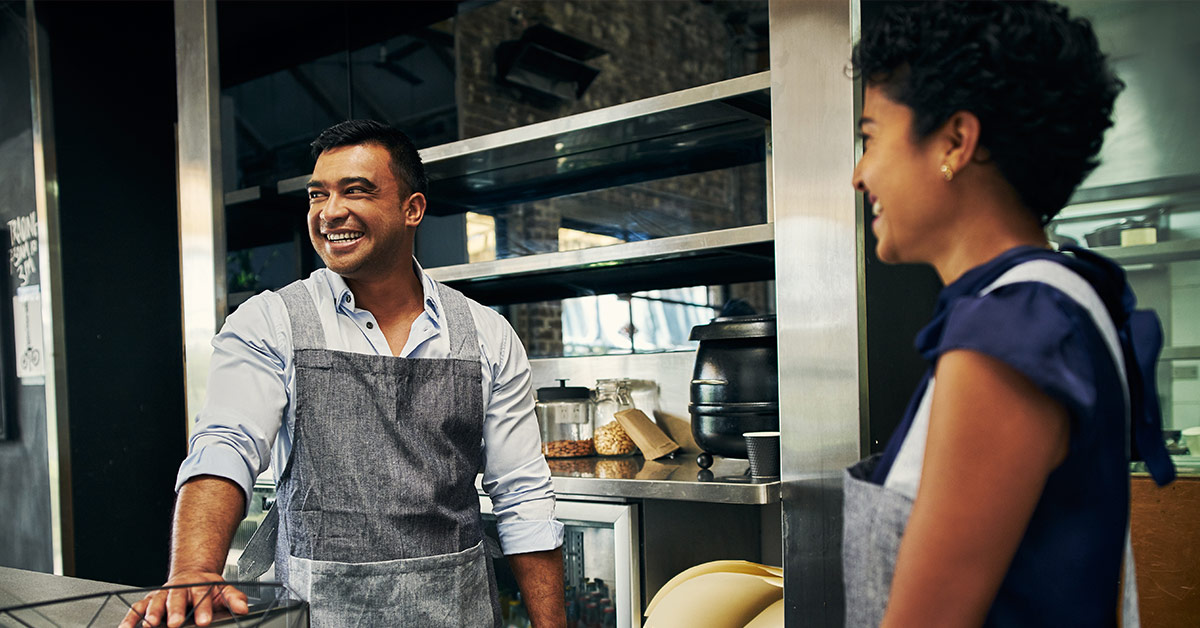 A business is only as good as its people, and that's especially true of service industry businesses like restaurants. No restauranteur wants inefficient line cooks, crabby servers, or disorganized managers—or worse, a gaping hole in their staff.
Restaurant staffing needs vary depending on whether it's a quick-service restaurant, a fine dining establishment, or somewhere in between. We sat down with restaurant industry consultants to get their take on what roles you need to fill to ensure your restaurant operations run smoothly.
Managers
Ray Camillo, CEO and founder of Blue Orbit Restaurant Consulting, says a restaurant's management team should collectively have five personality profiles. First, Camillo looks for a mayor-type who's "good at kissing babies and making everybody feel good," he says. "That's usually a general manager."
A mechanic-type can problem-solve by fixing an oven hood or preprogramming your point of sale system. A "nun with a ruler" type is the disciplinarian who keeps employees in line. The nurse-type is "someone who soothes the staff and makes them feel better; they're concerned with someone having a day off," Camillo explains. Lastly, he looks for someone who's a "noticer". That person seemingly possesses eyes in the back of their head and will spot if a patron steals a bottle of wine or an employee sneaks out early.
In addition to general managers, assistant managers, and shift managers, some larger restaurants have a receiver who's dedicated to managing inventory. "Some restaurants will make the mistake of having the least qualified person check in the food," Camillo says. "Restaurants lose money by having the wrong person checking in food inventory."
"Restaurants lose money by having the wrong person checking in food inventory."

— Ray Camillo, CEO and Founder, Blue Orbit Restaurant Consulting
Chefs
Kitchen staffing varies depending on the type of restaurant. Many restaurants have an executive chef running the show with sous chefs working below them. For chefs that oversee kitchen operations, Carrie Luxem, CEO of Restaurant HR Group, says they not only need culinary skills, but also people skills. "A well-run kitchen is one where you care about the people preparing that food", she says. "They're setting their people up for success."
"A well-run kitchen is one where you care about the people preparing that food."

— Carrie Luxem, CEO, Restaurant HR Group

Cooks
Coffee shops and other quick-serve establishments often have a short order cook who handles all aspects of meal prep. Other restaurants may have prep cooks who start the process by cleaning and chopping produce and performing other repetitive kitchen tasks. "We're a scratch-made concept, so when we hire people for prep, we try to find people with experience in food who understand how to take temperatures, understand food safety, and how to measure," says Brent Fuller, Brand Leader and Vice President of Operations for Flying Biscuit Café, a casual full-service restaurant with locations across the Southeastern United States.
In some kitchens, prep cooks can advance to become line cooks, performing a specific kitchen task such as sautéing, frying, or grilling. "Line cooks work under incredible pressure," says Camillo. "They deal with volume as it comes in. They can keep their cool and cook a steak perfectly medium rare."
Dishwashers
Dishwashing can be a thankless but necessary kitchen task. This doesn't tend to be a highly skilled job, but Carrie Luxem, CEO of Restaurant HR Group, recommends hiring people who are familiar with the equipment and understand how to clean dishes properly.
A restaurant's cleanliness—including the cutlery, plates, and glasses—has a big impact on whether or not a customer decides to eat at your establishment. Believe it or not, online ordering platforms like Yelp have a feature that lets customers rate a restaurant's cleanliness. Low scoring restaurants get flagged with a poor food safety score, which reduces a customer's likelihood of revisiting your establishment by up to 21%.
Projecting a clean image to your guests is critical to your success, and your dishwasher has a big part to play in that. They're truly unsung heroes.
Hosts
Meanwhile, hosts are on the front lines of the customer experience, so they need to be friendly and polished. "We want all our guests to be wowed when they walk in the door," Fuller says. "They're not scared to talk to people, look them in the eye, and be service-oriented with a smile."
Camillo prefers the term front-desk over host and strives to hire front desk people who pass the "five-second likeability" test.
"Hosts aren't scared to talk to people, look them in the eye, and be service-oriented with a smile."

— Brent Fuller, Brand Leader and VP of Operations, Flying Biscuit Café
Servers
Some restaurants use front waiters and back waiters to boost efficiency. Some have bussers who eventually move up to server, and others have servers bussing tables themselves. Whatever the service model, servers need a few key traits. Luxem recommends hiring servers with "an outgoing personality, ability to multitask, ability to move at a fast pace and perform under pressure with a smile."
Camillo advises his clients to test prospective servers with a timed assembly test. He uses one where the applicant switches every 30 seconds between assembling LEGOs and bolts and nuts. "We're replicating Friday night pressure," he says. "We get to see how they're going to behave on a Friday night and test for their ability to handle pressure gracefully." Applicants who get frustrated or give up probably can't stand the heat, but if they make a self-deprecating joke, they could be a fit.
Bartenders
Restaurants that serve cocktails obviously need bartenders. A busy restaurant might have bar backs and service bartenders, as well as more experienced bartenders who interact with customers. "[Service bartenders are] just responding to a Kitchen Display System and making drinks as fast as they can," Camillo says. "It gives them their muscle memory…so they can graduate to the better shifts." Someone tending bar and chatting with customers needs to combine the skills of a great server and a great cook, according to Camillo. "They're friendly while they're making a drink and they do it fast," he explains.
While each person should have the right temperament for their own job, they should also be flexible enough to fill in as needed. Cross-training can keep a restaurant running smoothly when issues arise or staff members call in sick. "It's really just about being a team player and working with other people in the restaurant to ensure that the customers are happy," Luxem says.
Handle restaurant staffing like a pro
While each establishment has different restaurant staffing needs, there's one constant across the board: creating memorable dining experiences that "wow" guests starts with a customer-first approach, attention to detail, and a positive attitude.
Each member of your staff—from the dishwasher to the chef—plays an instrumental role in creating amazing dining experiences. If you want to turn your restaurant into a local hotspot that gets more positive online reviews than it knows what to do with, it all starts with the people you choose to be the face of your establishment.
Good luck!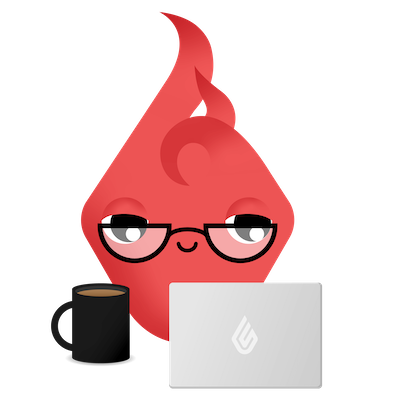 News you care about. Tips you can use.
Everything your business needs to grow, delivered straight to your inbox.