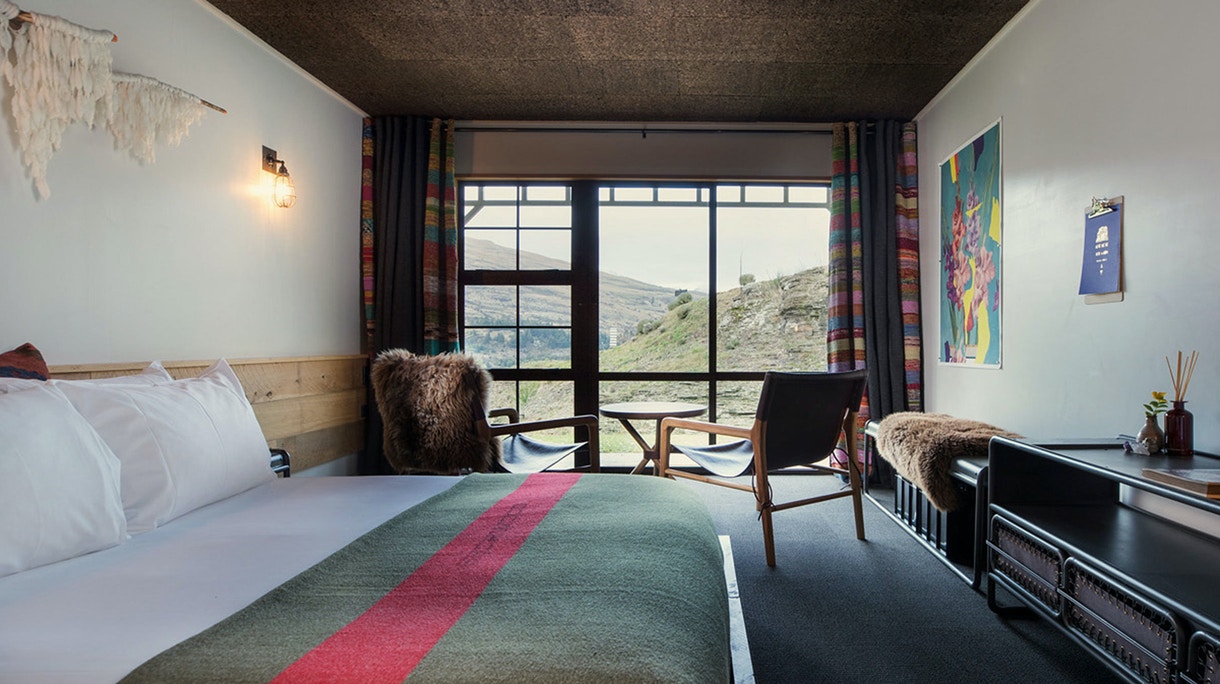 Yoga, accommodation and award-winning food wrapped in a loveable odd-ball exterior.
When GM of Food and Beverage, Hayley Scott looks out the window of the Sherwood Hotel, she feels a certain sense of responsibility. She says the amazing landscape of Central Otago, with the glassy blue Lake Wakitipu and rugged Remarkables demand your care and attention.
That was the feeling that underpinned the development of Sherwood, a quirky hotel that has emerged from a neglected 1980s mock-Tudor inn.
"It's like a luxury hidey-high summer camp!" says Hayley.
But how do you build an 80-room hotel and top-100 restaurant that really cares for its local area? Talk to most others in the industry, and they'll say it sounds wonderful, but not at all achievable. The owners of Sherwood took on the challenge, making choices that step way beyond the expected in the hotel industry – and their guests are lapping it up.
Authenticity in all things
In Queenstown, it's very easy to feel like you're visiting New Zealand Disney. You enjoy a range of prescribed activities, stay in rooms you could get anywhere in the world and eat food designed to be entirely unchallenging. Sherwood was built to offer a more authentic, more curated experience for guests – a place with personality, with quirk and where guest preference comes before profit.
Guests are cared for by a mix of local and imported staff, cherry-picked for their distinct personalities. Some are passionate about hiking and the outdoors, others love gardening, art, yoga or food. They know their stuff, so the experiences they curate for guests are far from cookie-cutter standard.
Just staying at Sherwood is a unique experience. The rooms are intended to cater to an eclectic range of guests, tastes, and needs – some come with bunks, some with kitchenettes, and some are ready for romance . While the spaces have been refurbished, many of the kooky original features remain. This is mostly down to environmental considerations – flattening the original buildings and starting from scratch, or even just taking out 80 bathrooms would have been an ecological disaster, says Hayley.
"The owners replaced what needed to be replaced, and then have gone through and reused things where they could."
But if you think all this reuse ends up creating a hodge-podge of musty rooms, you'd be wrong. Sherwood is a four-star accommodation provider, with exceptional reviews.
"We're not the hippies on the hill, this is just a more thoughtful approach," says Hayley.
The result is a hotel that delivers more than just somewhere to sleep – it lets visitors dip their toe into the real Queenstown. Adding to this authentic experience is Sherwood's ever-changing line-up of artists, writers, and musicians in residence. Experiences like ring-making workshops, whisky-tastings and comedy nights top off the hotel's events for locals and tourists.
Holistic well-being is also important here – particularly for travellers who are generally rushed and stressed, even when they're supposed to be relaxing. Sherwood's yoga studio offers the perfect mix of mindfulness, physical activity and relaxation, giving guests something a little deeper than the standard hotel spa treatments usually on offer elsewhere.
Innovative eco-smarts
Sherwood's eco thinking goes far beyond their low-impact cleaning products and toilet paper. A lot of thought has gone into finding clever ways to minimise waste and resource-use altogether. For example 80% of the hotel power comes from the large, 248-panel solar installation.
They also made the gutsy decision to have TVs in only a few rooms. Why? Because, as Hayley explains, with technology constantly evolving, they'd need upgrading every few years.
"So that would have meant 80 TVs in landfills every few years – that's not what we're about," she says.
Instead, knowing that most people travel with personal devices these days, Sherwood invested in excellent WiFi and made tablets available to borrow from the front desk.
Their onsite garden and full-time gardener don't just make for excellent points of difference, they slash packaging waste and food miles too.
For the little waste they do create, Sherwood's intensive recycling and rubbish programme includes such 'glamourous' things as regular skip-diving, "to see what's being thrown out,". There is a bio-digestor that processes hundreds of kilograms of waste every day before it's sent to be composted. The hotel is in the process of widening this service to be able to accept waste from its neighbours, too.
"When I first started I was embarrassed to notice that our household of two adults and two kids was putting more in landfill than Sherwood did with 80 rooms and a restaurant," says Hayley.
Garden to award-winning restaurant table
The restaurant is the heart of the Sherwood operation. Set on three acres of alpine hillside, there's plenty of space for gardens and an orchard, so much of Sherwood's produce is hyper-local, seasonal, and grown with love. But that doesn't mean it's "swedes five ways", says Hayley. "We don't compromise on quality – our restaurant is in the top 100 in NZ."
The menu is incredibly seasonal and changes depending on what produce was picked that day or what staff forage on their morning walks. One day it might be a West Coast salmon on sorrel and radish, another, hand-made whole meal pasta with pesto and parmesan. The variability demands serious commitment and creativity from the kitchen staff, but the pay-off is an exciting menu people are always stopping in to try.
The bigger picture
Sherwood's owners have a passion for the area: Nearby Mt Dewar is well on its way to becoming NZ's largest commercially-funded native reforestation, with Treespace, thanks to Sherwood.
It's a shining, ever-so-nutty example of what New Zealand hospo businesses could be doing – making the local environment a priority, without compromising on guest experience.
"It took a lot of forethought. We were the first to do it, and it was a brave thing to do, so it's heartening to see that it's paid off and it really resonates with people," says Hayley.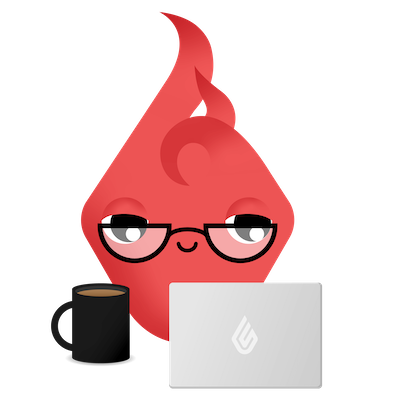 News you care about. Tips you can use.
Everything your business needs to grow, delivered straight to your inbox.