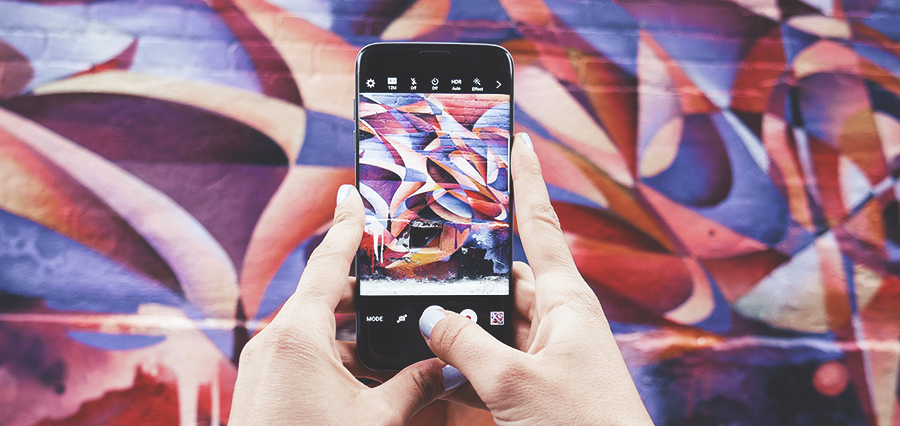 "If you're not on social media, you don't exist!"—overheard from a millennial.
Though we wouldn't go that far, there's no question that social media is integral to every business strategy and is a must today for retailers to remain competitive.
When developing a social media strategy, it's important to understand the audiences you have on each platform, and, in turn, develop content that is meaningful to each audience.

What questions should you ask yourself?
1. Does this platform meet the needs of my business?
Do you want to share more store events? Build your brand's image? Connect with your local community? All of the above? Think about which platforms best fit your goals.
2. Do my customers use this platform?
If you sell contemporary style jewelry aimed at millennials, your target market is likely present and engaged on Instagram. However, if you run a home furnishings store aimed at women, maybe Pinterest is a platform you want to focus on.
3. Am I able to invest the time to make meaningful and consistent posts on this platform?
Don't spread yourself too thin. It can be better to stick to fewer platforms and do them well, than doing a poor job at trying to keep up with several. Channel your resources where they'll be most effective.
What platforms should my business be using?
Functioning as a second website for your business, Facebook often serves as a first touchpoint for your audience to find the information they're looking for. Keep your content relevant and up to date, and your tone professional.
Use it to:
Connect with multiple target audiences and in real-time
Nurture customers
Share key updates (local events, new products, change of address, etc.)
Share video content
Tip: Add CTAs (calls to action) like "Shop now" to make it easier for shoppers to access your website, or enable the ratings feature so your loyal customers can share their satisfaction directly on your page.
Any business with a strong visual brand or that sells tangible goods should take advantage of Instagram. Use colors, products, fonts, and other visuals to help your customers develop associations with your brand.
Use it to:
Build your brand with strong visuals
Articulate the story of your brand to customers
Tip: Need help with content? Reach out to local influencers to showcase your products on their accounts, or share photos posted and tagged by your followers. Create a unique hashtag to facilitate this, and don't forget to credit the account who took the photo.
The immediacy of Twitter is one of the things that makes it a great platform, as is its less formal tone when compared to platforms like Facebook or LinkedIn. If you're in a Technology-related industry, or if your business is customer service focused and has customers who often need immediate responses, Twitter is a platform you want to look into.
Use it to:
Interact directly and quickly with customers (especially good for customer service)
Deliver news or company updates
Stay up to date in your industry
Tip: Always share an image or video with your tweet to garner more traction with your followers, and don't overdo it with hashtags (keep it to 3-4 maximum).
Used largely in a B2B (business to business) capacity, LinkedIn is more of a growth tool for independent businesses, versus a way to connect with your audience. With hundreds of groups for independent retailers, it's a space for knowledge sharing and professional growth.
Use it to:
Join groups and network with other retailers
Connect with other businesses owners for partnership opportunities
Recruit employees
Share business-related content relevant to your industry
Tip: Don't neglect the About Us section of your profile. Avoid generalities and use as many keywords as possible so your business ranks higher in searches.
Pinterest is predominantly used by women and is great for design-related businesses or businesses with a strong visual brand. Customers can engage with your brand in a way that feels personal to them by curating their own design boards.
Use it to:
Reach a female customer base
Showcase your products in a visual manner
Focus on situational experiences that feature your products
Showcase a wide variety of products that can be paired together by customers
Tip: Use Pinterest's Buyable Pins feature. This allows customers to buy the items they have pinned. Group multiple items in one image, for example, an entire outfit for an apparel store, or a showroom for a home furnishings store.
Remember, every business is different — so are social media strategies
The most important takeaway is that there's no centralized strategy or rule for businesses to follow in order to have a strong social media strategy. Every business has an audience unique to them and a successful social media account is one that can engage with its followers. Get to know your audience and take it from there.
Build it and they will come
No business gains a loyal following overnight. Keep posting, testing, analyzing, changing, testing, and so on. You've got this!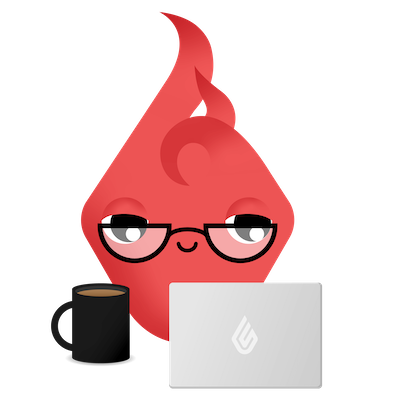 News you care about. Tips you can use.
Everything your business needs to grow, delivered straight to your inbox.