The first Pillows hotel opened last January, and in the next couple of months, a number of others will follow in the Netherlands and Belgium. The hotels are part of the International Hotel Management Group (IHMG), owners of the Sandton hotels. Their hotels all work with the same systems and with the development of the brand Pillows, they will all also get an upgrade. Business Process & IT Manager Inge van Laar tells us about her decisions.
Tell us about yourself and the work you do?
I've been working for IHMG for seven years and used to be responsible for revenue and strategy; technology has always been an important component of that. I like to get everything I can out of a system, and to think of solutions for things that seem impossible.
I'm not a hardcore IT person, but I find tools and applications very interesting. It's fun to see how much you can surprise people with possibilities when they come to me with a problem and say: 'I don't think it will work, but it would nice if….' Most of the time, I can tell them we can arrange it.
Where do you use the systems?
The hotel business starts with what your customer sees: how do you approach each guest? What style will you adopt? What service level do you want to offer? If you want to be an innovator in that area, you need to have the best technology. Your staff need to be fully supported by your systems.
When we started Pillows, I grabbed the chance to involve the whole company with it. It was important not to only focus on the hotel operations and distribution revenue, but to also take into account departments like finance and HR. With a wide scope like this you have to have a well-defined plan, so you can anticipate exactly what your needs will be.
What do you look for when you're looking for a new system?
Start at the beginning. What requirements are there for the system? What do you already have? And what do you still need? Get a complete image of all apps and functions you want. In the seven years I have worked for IHMG, I've become very familiar with the functionality we need.
Most of these focus on interface and user-friendliness. On a deeper level, the reports are a major part of our management decision process. We also find it very useful to have access to the raw data as we want the ability to share data. All of these functions need to come together and work fast.
How is it now?
We're four months in, and five hotels are up and running, and we've been impressed by the speed and effortlessness of implementing the systems. We've only scratched the surface in terms of the system's functionality, and we're definitely still in the initial phase of implementation, so it's simply a matter of optimisation.
What's your biggest challenge?
Our biggest challenge at the moment is how to collect all of our data in the same place. In many systems, it's difficult to integrate all relevant information, but this information is very important. As we don't have a check-in desk, we try to complete most admin prior to a guest arriving at our hotel. We can do that by asking questions, but also by screening social media. This helps us to prepare for their stay, by directing them to a museum or offering them their favourite cocktail — real personalisation.
How do you see the future of the hotel business?
The hotel industry has been stuck for a while, but hotels are finally realising that some things have to change. By focusing on guests and direct reservations, and finding a system to enable this new focus, bigger chains are moving in the right direction.
I very much see us as innovative. While I was looking for the right system, I sent out a list of requirements to various providers but got 'no' as an answer too often. Some platforms even questioned why I would want this functionality.
Do you have any tips for others on how to find the right system?
Look beyond traditional systems. This can be cost-effective, especially in terms of efficiency. Determine what you need and want, because that's what matters and find a system that meets each of those requirements. I often have the feeling that it's the other way around with the system determining the processes. It has to be as such: we want this and will work with a system that can support exactly that.
Want to know more about how this hotel restaurant uses data in practice? Download the tip sheet here.
Or download our Get-a-grip guide for F&B managers and find out how to get started.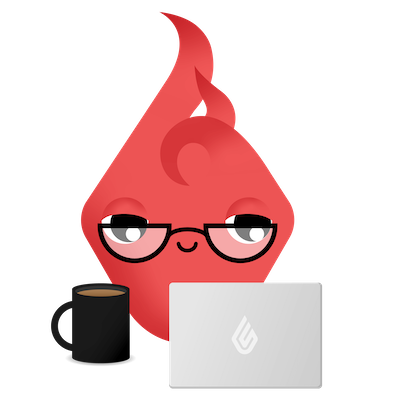 News you care about. Tips you can use.
Everything your business needs to grow, delivered straight to your inbox.