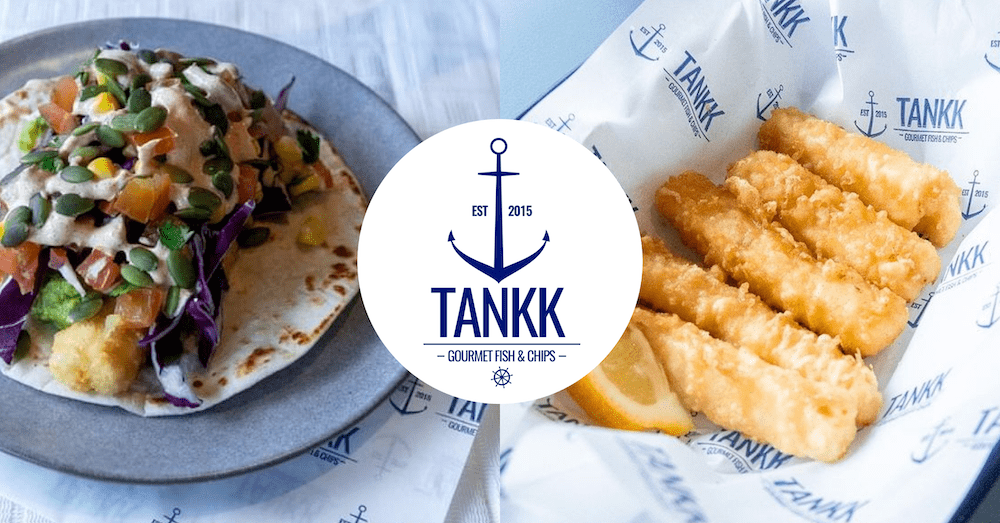 Tankk, a family-owned, Perth-based, fish and chip shop, Tankk Fish & Chips was born from a love of locally sourced seafood and a drive to provide a different spin on the traditional chippy. With the aim of shattering the expectations that are synonymous with local fish and chip shops, the team at Tankk have gone digital and embraced technology to ensure their customers have the best experience, time and again.
We spoke with Paul, the owner of Tankk, who walked us through the business, its successes and how Lightspeed has supported its growth as one of Western Australia's most renowned fish and chip shops.
Breaking the mould
If Tankk were to outline its ethos in one sentence, it would be:
Not your average fish and chip shop.
This sentiment underpins everything the team at Tankk want to achieve – from their fresh concept food to impeccable yet convenient customer service.
"We're trying to do a different spin on things," explains Paul.
Instead of the traditional fish and chip shop experience that hasn't evolved for decades, Tankk wants to break the mould and revolutionise how people experience fish and chips.
"There are a lot of fish and chip shops not up to today's standard with online ordering, bump screens, local produce – however, customers are used to a certain level of service, and they expect it," comments Paul.
Crafting the ultimate customer experience
As a high-volume fish and chip shop, Tankk wanted to take their business online and adopt a system that would enhance the customer experience, by providing ultimate convenience when ordering.
As a result, Tankk decided to take their business online with Lightspeed Ordering – giving their customers more ways to order and freeing up staff time so they can concentrate on preparing orders for faster production.
"With less people on the phone, it increases your output and saves time – you make less mistakes," comments Paul.
"Customers no longer have to wait on the phone, they can just go on the website and order."
Text message notifications also provide an added layer of convenience for customers, as they're notified as soon as their order is ready for collection.
"People expect that text message now," says Paul. "It's easy and convenient, it makes our customers' lives a lot easier."
Data and insights from Lightspeed Ordering also empowers the team at Tankk to really understand their customers' habits and preferences. Armed with this information it's easy for Tankk to craft personalised marketing campaigns through Lightspeed Marketing & Loyalty to get their customers to shop more regularly.
"You know when your customer visits, what they are buying, who our regulars are and you can reward your regulars."
"When we find customers have dropped off we can target them with a better deal," comments Paul. "There's so much information available, it's just how you use it."
Open communication with customers
The team at Tankk are passionate about their customers and believe honest and open communication is the best way to constantly improve the customer experience at their venues.
"As a business, how many customers you lose is what you're always worried about," explains Paul.
"The customers who come back all the time are great but you know you're not keeping everyone happy. We find that being able to send messages directly to customers works really well."
With Lightspeed Marketing & Loyalty it's easy for Tankk to generate customer feedback and Google reviews. This open feedback channel allows Tankk to identify any issues that their customers face, so they can constantly improve the customer experience.
"There are lots of touchpoints that Lightspeed offers which help us to identify problems and issues so that we can fix them," explains Paul.
Instead of shying away from negative feedback, Paul believes it's the best way to identify issues, so they don't happen in the future.
"With Lightspeed Marketing & Loyalty and Lightspeed Ordering, we can match a customer's online order with their feedback to really understand their feedback," says Paul. "If there's any issues, we want to fix them."
Going digital: the importance of tech
Paul believes that having the ability to connect the different parts of his business, from ordering to marketing, is a key driver in Tankk's success.
"Integrations are the biggest key. Lightspeed is a great product and because it's open-source, there are so many cool things that you can add on to make it easier for your business" says Paul.
Not only does Lightspeed make operating and ordering easier for Tankk, but it also helps to boost back of house efficiency, which has a knock on effect on sales.
"Staff can work more, cook more, get orders out faster. We just do more sales."
Lightspeed Ordering, for example, enables Tankk to let their customers pre-order, in turn, this allows the team to understand what times will be busy and when orders will come in, so the kitchen can prepare accordingly.
"With Lightspeed Ordering we can space orders out so that the kitchen doesn't get overwhelmed," says Paul. "It's quicker, there are less mistakes, it makes things easier."
"To be honest we just love Lightspeed, there are so many good things that Lightspeed does."
"It's all in one platform, we know what we are selling, we can easily track everything and get an overview of the whole business."
The Ultimate Guide to Lightspeed POS
Lightspeed is a one-stop-shop for hospitality businesses, providing all the tools you need to succeed and grow from one centralised platform.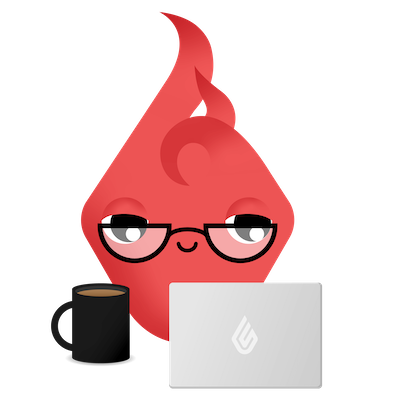 News you care about. Tips you can use.
Everything your business needs to grow, delivered straight to your inbox.