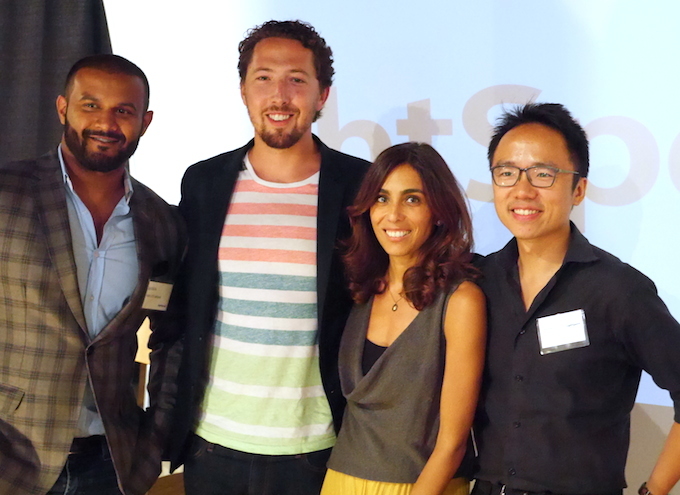 Last week, we were proud attendees and co-sponsors of the Social Retail Summit in Brooklyn, New York. The bi-annual conference brings together innovative retailers, experiential marketing consultants, pop-up shop experts, ecommerce gurus and more. This summer's edition was no exception. In an industrially chic space in the developing neighborhood of Dumbo, our CEO Dax Dasilva moderated the panel of four, each with a fascinating point-of-view on pop-up retail. Here are each of their Do's and Don'ts for opening up a temporary store:
Melissa Gonzalez, the founder of The Lionesque Group, specializing in brand activation and pop-up retail experiences.
Do deliver an experience
When you're creating a pop-up store, you're delivering an experience. According to Melissa Gonzalez, "You have the opportunity for a customer to walk into the lifestyle of your brand." Whether your budget is big or small, one must keep in mind that every single detail needs to reflect the brand.
For example, when her team created the J Hilburn pop-up, they brought in partners that reflected the brand's masculine image. They didn't just have any bottle of water; they had Fred Water bottles in a flask shape. They brought in a watch company that has a huge Instagram following. People walked away with new, cool brands that would remind them of J Hilburn's hip lifestyle message.
The biggest don't: The opposite of collaborating with the right brand or artist is partnering up with someone whose story is completely incongruent with your pop-up. "When you partner with the wrong people, it sends a really confusing message to the audience," says Gonzalez.
Eric Ho, the founder of Made in the Lower East Side (or miLES), helps match local artists and retailers with underused storefronts in the Lower East Side to start pop-up shops, classes, and other events.
Do find a way to chop up the time and space
Often, landlords will rent out temporary spaces for a month at a time. Eric Ho suggests cutting it down to a week at a time or a certain number of days to reduce the rent budget. Similarly, you can divide up the physical space, paying only for one half of the area.
"Don't forget to bring your own tools," says Ho. He suggests embracing the Do-It-Yourself movement by bringing decor or furnishings from an existing store or from home to use in the space. "DIY is always the way to go when you're on a tight budget."
Greg Speilberg of Imagination in Space, a NYC startup that facilitates pop-ups with entrepreneurial artists, creative brands, and innovative culture makers.
Do look at the competition
Temporary stores are sprouting up all over the place these days, and limited-time events both online and in the physical shopping world have become commonplace. In order to be competitive, look at what works and what doesn't work for other companies.
"Find out what the competition is doing to gain press and exposure, then replicate that strategy with at least one thing that's different," says Greg Spielberg.
What not to do? "Don't span too large at first, you can get burnt out quickly," says Spielberg. Managing a timeline is crucial, as various experiential activities can require significant set up and takedown. If they are spaced too closely together, things can get hectic, or just downright exhausting. For example, a retailer might partner with a yoga studio or café where customers can browse merchandise while attending a yoga session or coffee tasting. If there are too many activities going on, it's easy to run out of steam. Make sure the experience you're creating can be accomplished given limited manpower and energy.
Jamie Falkowski, the Marketing Director for Alldayeveryday, a creative company that has produced experiential retail projects for Levi's, Nicola Formichetti, Alexander Wang, and others.
Do go where the people are
Where does the target audience live? Where do they shop? What are these people buying? These are three questions Jamie Falkowski suggests retailers should ask themselves before looking for a temporary space. Your brand needs to connect with the right consumers, and picking the wrong location could be completely disastrous. Make sure your offering corresponds with the needs, wants, and lifestyle habits of the people who frequent the neighborhood you select for the pop-up.
"Don't underestimate the logistics." Falkowski explains how sometimes people get so focused on the creative, that they forget all the back-end work that goes into it. Remember the finances, paying your staff, tracking inventory, and managing task lists. He suggests having someone play the role of producer to make sure everything is remembered, paid on time, and organized in a timeline.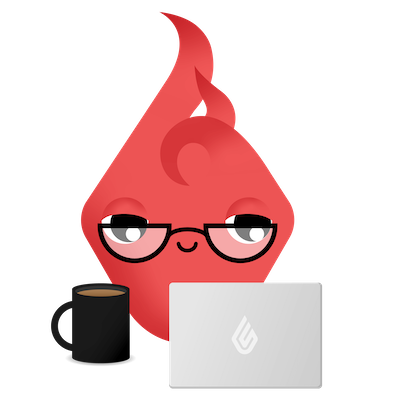 News you care about. Tips you can use.
Everything your business needs to grow, delivered straight to your inbox.