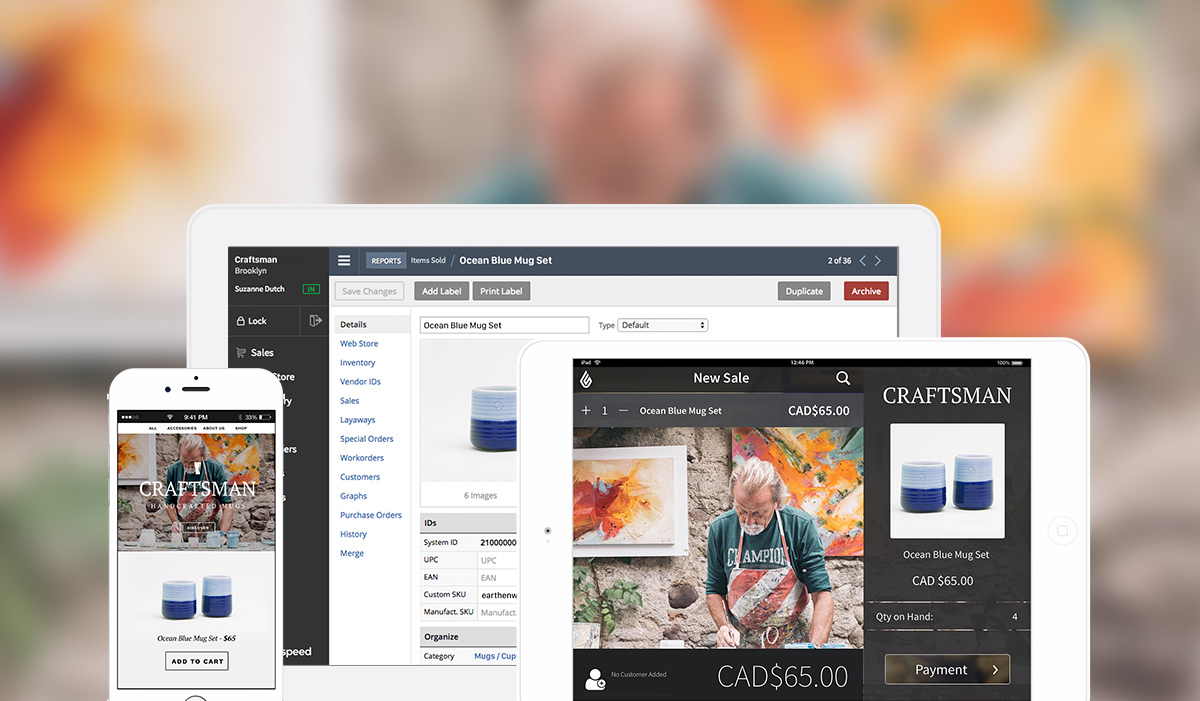 Lightspeed eCom: an eCommerce solution that requires no compromises
Today, we are proud to announce the North American release of Lightspeed eCom, a 100% customizable and user-friendly eCommerce platform that enables merchants to sell to anyone from anywhere, requiring minimal technical knowledge. With Lightspeed eCom, customers have access to professionally designed templates, advanced inventory management, global sales capabilities with multi-language and multi-currency features — all complemented with an inclusive suite of marketing tools that include built-in search engine optimization, social sharing, a blogging platform and numerous app integrations!
Try Lightspeed Omnichannel for free
Try our omnichannel platform for free and instantly bridge the gap between retail and online sales.
What does this mean to our new and future retailers?
For the first time in retail history, customers want more than most retailers are able to offer. Modern consumers want to to buy online, but pick up or return at the store. They want to browse product information on their laptop or smartphone, get coupons or discount codes, even make a purchase on their mobile phone while in a store. New consumers are naturally combining channels as they browse, research and buy.
With 90% of consumers researching products online before they buy and 25% of shoppers buying online after they've experienced and touched the items in-store, the path to purchase is no longer a straight line. Today's tech savvy consumer demands flexibility from retailers as they drift from in-store to mobile to online and back again. The age of of the brick-and-click is here and retailers need to catch this wave or get washed away as more and more of their competitors adopt the agile omnichannel model of retail.
Lightspeed eCom offers retailers an eCommerce solution that when combined with Lightspeed Retail, the world's most powerful point of sale platform, will deliver a cohesive and seamless shopping journey complete with a centralized back-end system. With the newly integrated Lightspeed platform, brick-and-mortar retailers can quickly launch an online store and sync inventory, sales reporting, and customer sales data. They can easily transfer inventory between channels and extract performance insights, saving time and effort.
Why omnichannel retail?
In an omnichannel world, retailers can combine data from every transaction and interaction, from any channel, into a unique individual file for each customer. Customer records can include previous in-store and online purchases, deliveries made, coupons used, gift cards purchased, comments on social media, phone interactions – anything and everything that can be used to gain deeper insight into customer behavior patterns.
With a better understanding of their customers, retailers will benefit from higher customer satisfaction, which will ultimately result in more sales and brand loyalty. Being open for business 24 hours per day, 7 days per week, frees customers once bound by the dated constraints of store hours. This gives them added opportunities to interact with your brand on their own time and allows you to literally ring up sales while you sleep.
The integration of Lightspeed eCom with Lightspeed Retail gives our customers the best of both worlds. An integrated system means that retailers will be able to streamline their operations, saving time and effort with joint reporting, a unified inventory, and centralized sales information.
Become an omnichannel expert
Sell more, spend less. Download our omnichannel white paper to learn how.
Meet Ashley Meier
Once upon a time, interior design was a beloved hobby for Ashley Meier, who was living in New Orleans. Following Hurricane Katrina, needing a change and ready to start over, Ashley decided it was high time to turn her dream of opening her own shop into a reality.
Back in her hometown of Nashville, Tennessee, Ashley starting selling antiques and linens out of a room in a historic home with other vendors. Manufacturing her own products and selling organic linens that were GOTS (Global Organic Trade Certified), was something the Nashville market was missing and it wasn't long before Ashley decided to open up her namesake store in the Green Hills area of Nashville.
For the past year, Ashley has been using Lightspeed Retail to run Ashley Meier Linens & Interiors and soon, Ashley will be one of the very first Lightspeed customers to run an omnichannel business using the combined power of Lightspeed Retail and eCom.
Over the next couple of weeks, we'll share with you Ashley's journey to omnichannel retailing and how she'll use Lightspeed to start connecting with customers from all around the world from one centralized integrated platform. Keep checking our blog to follow Ashley's omnichannel journey. To learn more about how Ashley Meier Linens & Interiors uses Lightspeed Retail to run her successful business, check out her customer profile!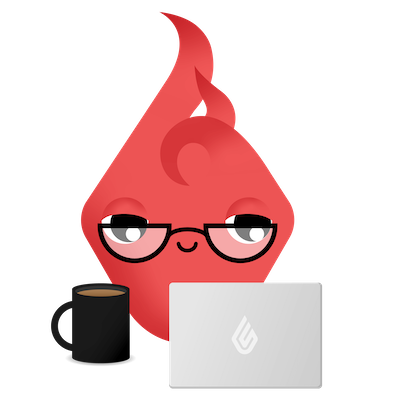 News you care about. Tips you can use.
Everything your business needs to grow, delivered straight to your inbox.