As eCommerce businesses direct all of their energy towards attracting customers with AdWords, banner ads and affiliate marketing, few look at how to best convert their visitors. The first step towards transforming shoppers into buyers is providing superior customer service in your online store.
Word of mouth, which is no longer limited to people that shoppers know directly, is one of the main factors in your success. There is now an infinite number of sources for opinions and product reviews, with social media being shoppers' first source of information. Sharing viewpoints or negative experiences has never been easier for the disgruntled visitor.
It's simple — you can't afford to provide bad customer service or ignore customer requests. Others will know about it and switch to a competitor with the snap of a finger. The physical barrier (the time it takes to go across the street in real life) is non-existent online. A FAQ section may be valuable for those simple questions that come up often, but usually doesn't compare to other communication methods.
How can you offer customer service in an eCommerce store?
Phone number
Not only does adding a phone number to your online store offer customers a convenient and familiar way to contact your company, it also builds a sense of trust. You are not hiding from your customers and are willing to let them speak with a human, in an era of computers and smartphones. Interestingly, most customers will not take the time to call a company — it is time consuming and everybody is all too familiar with the irritation of long phone queues. This should never be your only method of contact, but it should be available, especially for certain kinds of stores attracting more traditional buyers.
Of course, a telephone line is the most difficult touchpoint to support. Phone operators can only speak to one customer at a time, the costs are high, and calling your company takes the customer to another medium, away from your website. Far too often, customers must be passed to more than one person or experience long wait times, leading to low customer satisfaction rates.
Email support
For those seeking direct communication and preferring anonymity, email is perfect. No direct contact is necessary, which minimizes phone-anxiety. As the retailer, you can organize messages, prioritize them and take your time crafting helpful responses.
Some customers may think, however, that email isn't personal enough or won't get them the response they need fast enough. Email can create a pause in the buying process, so the speed with which you respond to these types of inquiries may make the difference between a customer who browses and one who buys.
Social media
Few avenues are more convenient than social media. Facebook, Twitter, LinkedIn and specialized online forums are easy to access, search and spread the word on. Depending on your target customer, you can be almost certain that a large portion them are on social media. Most companies have social media accounts, so reaching out is simple for customers. This is your chance to offer great service and have your entire customer base witness it… as long as you're actually offering great support. Someone needs to manage your social media accounts frequently, monitoring for questions or feedback.
The downside is the same as with email — customers don't know when, how and if they'll get a response. Although a customer may get the opportunity to vent about a bad experience (which is often all they're looking for!) it may not be the best venue for reaching resolutions.
Online (or 'Live') chat
Businesses that treat us as human, make us feel heard.They actually exert the effort required to resolve problems and make deeper connections with their customers than those that never allow interactions with a living, breathing, person. According to a study by eMarketer, 62% of Live Chat users reported being more likely to purchase from such sites again.
The main downfall of online versus brick and mortar stores is their lack of real-time sales assistance, which will often lead to frustrated customers who abandon their shopping carts and search elsewhere. Live Chat is convenient in that it provides customers with immediate answers while leaving the buying process intact. It also allows for anonymity while providing some sort of human contact for those feeling uncomfortable without it.
How can you ensure that every single online customer receives useful and consistent customer service?
No matter what customer service method you choose to implement, it's important that you establish communication style guidelines and make sure that they are adhered to by employees. Adequate training for staff is integral to providing the best customer experience. Once your employees know what is expected of them, an empowering company culture will encourage them to grow and develop their skills, and take pride in their work. A great customer experience both online and behind the scenes can only work in your favour. Remember to incorporate customer feedback and take their expectations into account when growing your business. Customer service is often a competitive advantage and can set a business apart from its competitors.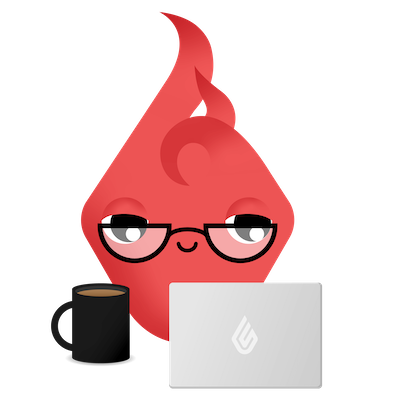 News you care about. Tips you can use.
Everything your business needs to grow, delivered straight to your inbox.