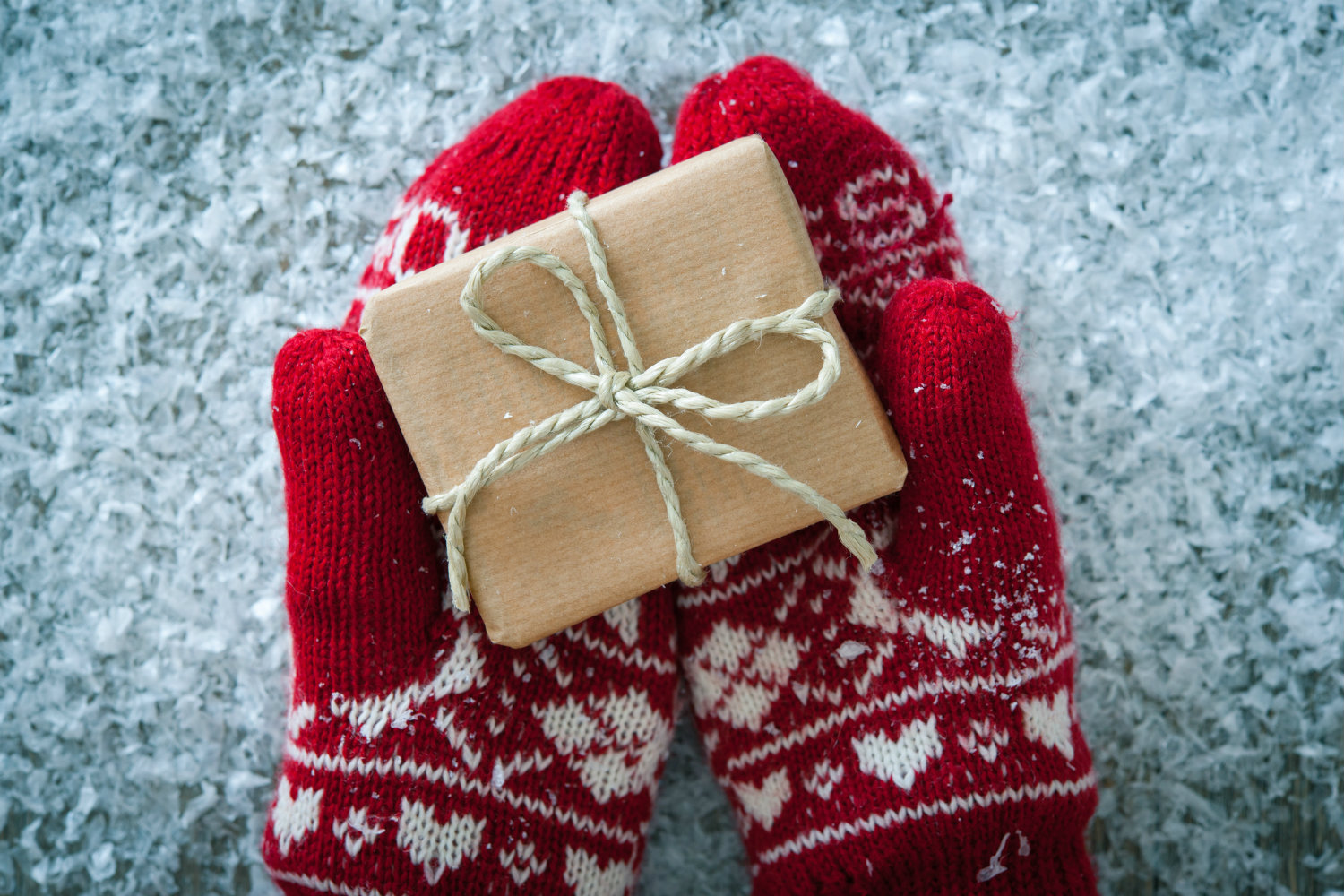 Can you believe December is already here, and the holidays are just around the corner? Feels like Lightspeed was having a Halloween costume contest just a few weeks ago! Regardless, Lightspeeders believe that the holiday season is the most exciting time of the year, with gift exchanges, hilarious holiday sweaters, wild office parties, family gatherings and delicious feasts. In other words, the time to spread the holiday cheer and show your loved ones just how much you care.
We must admit, however, that gift hunting can be exhausting and time-consuming, especially when inspiration is lacking. For easy breezy holiday shopping, Lightspeed has put together a holiday gift guide featuring ten of our customers from Canada, the United States, the UK and the Netherlands. Most offer international shipping, so you can save yourself from the holiday in-store madness and have your gifts shipped directly to your or your special someone's address. We hope you find something for the deserving ones on your Naughty or Nice List!
Happy shopping!
Harney & Sons (Him & Her)
With the chilly December weather, keep your tea-loving family and friends warm with fine teas from Harney & Sons. From a small home-run business that started in 1983, Harney & Sons is now a global operation headquartered in New York. Still family owned and managed, the company strives to preserve John Harney's love for exquisite tea blends concocted with the world's finest ingredients. For the holidays, they're offering four seasonal blends sold in festive tins of 20 tea sachets. The selection includes celebration tea, hot cinnamon spice, holiday tea and white Christmas tea. If you want to offer a bigger gift, don't miss their beautifully presented holiday gifts sets, which not only include tea, but also delicious treats!
Marine Layer (Him & Her)
Who doesn't love a super soft tee? If you're looking for a gift for someone outdoorsy who likes to dress casually and values quality fabrics, Marine Layer has you covered. The day his girlfriend threw away his favorite tee, company founder Michael Natatenshon became dedicated to designing and producing extra-comfy tees that everyone would love. Want to know how they make the softest tees? From trees! They extract pulp from fragmented wood and spin it to make their own custom fiber. Most of their clothing line is produced in San Francisco and Los Angeles, whereas their more technical styles are manufactured overseas in a fair and ethical way. Not sure your gift will be the right fit? Have a look at their cool accessories, which include watches, scarves, jewelry, skin care products, candles, wallets, card holders and more.
Gisou (Her)
Fashion blogger and influencer, Negin Mirsalehi grew up in a beekeeping family, with a father that came from a family of beekeepers and a mother that worked as a hairdresser. Unimpressed by the hair products available at the time, her mother developed her own formula, using honey as the signature ingredient. This is how Gisou, which translates to "golden locks" in Persian, was created.
Gisou Honey Infused Hair Oil is an exquisite hair oil enriched with honey from the Mirsalehi bee garden. Smooth and light, the liquid gold formula repairs hair for stronger and healthier locks. For the sophisticated girlfriend, sister or mother who likes to pamper herself (and hopefully loves honey!), Gisou might be just the perfect touch!
Mortar & Milk (Him & Her)
Mortar & Milk is another fabulous gift idea for someone who enjoys high-end beauty products. Mortar & Milk is a beauty retailer and skin treatment clinic in the UK that sells skin care, body care and makeup products. Co-founder, managing director and clinical aesthetician, Pamela Marshall wanted to create a retail treatment space that featured the brands she loves and believes in. One of the great things about Mortar & Milk is that their store doesn't overload you with brands. They only feature products that meet certain criteria. Their philosophy? Despite being a small business, they believe they can make a big difference in the lives of others by offering products that actually make a difference.
Jogha (Her)
Not sure what to get for the fitness fanatic in your life? Check out Jogha, a sportswear brand from the Netherlands, designed for women who want to break a sweat with style. The young and hip founder, Aranka van der Voorden, created her own line to finally be able to work out to her fullest while still looking and feeling her best. Produced in an honest and sustainable manner, Jogha offers a variety of feminine prints and flattering cuts that can be mixed and matched to create a kick-ass workout look – a perfect motivator to push harder and kill it at the gym!
Badichi Belts (Him & Her)
Give the gift of a unique, made-to-order fashion accessory by customizing a belt for the special man or woman in your life. Not feeling too adventurous? You can also choose one of their in-house belt designs. Badichi Belts are made from 100% premium Italian cowhide leather manufactured by their craftsmen near Milan, and adorned with elegant French and Italian designer buckles. If you live in NYC, creating the belt with your special someone in their SoHo store can also be a unique experience for the both of you!
My Interior Must Haves (Her)
Looking for something for a real girly girl? My Interior Must Haves offers adorable decorative, lifestyle and tech accessories at an affordable price. What makes their products unique? Their bright colors, fun patterns, original designs and cute quotes. On their website, you'll find smartphone cases, earphones, shower speakers, pillows, frames, jewelry boxes, candles and much more.
Town Moto (Him & Her)
As the name suggests, Town Moto is a definite stop for the motorcycle rider. Thus, if you're shopping for a motorcycle enthusiast or a bad boy that has vintage rocker flare, check out their website for cool gift ideas. Apart from their motorcycle tools, Town Moto offers a great selection of jackets, gloves, boots, shirts, bags and more.
And to finish off on a sweet note…
SQUISH (Him & Her)
Spread the sweetness and the love for squishy gummies this holiday season. Founded in Montreal in 2014, SQUISH is North America's first artisanal candy store. Their gourmet gummies are artfully crafted using quality ingredients. Amongst their unique and delicious flavors, you'll find something for the sweet tooth in your life. You'll even find organic, vegan and vegetarian gummies, made with real fruit, real flavours and no artificial colorants.
SQUISH also makes candies that are fat, dairy and gluten free, and non-GMO. Their products fall into the following categories:
Intense to put your taste buds to the test with spicy chilies, super sours, and salty sweets.
Fruity to enjoy your favorite fruit flavors, no peeling required.
Calming to digest a belly-bloating holiday meal with soothing flavors, such as green tea and fresh mint.
Decadent to indulge in the richest flavors, including chocolate sea salt caramels, marshmallow, honey, strawberry shortcake gummies and more yumminess.
Cocktail to celebrate the holidays with prosecco bears, wine stars, champagne roses and more boozy flavors.
Mixed for gummy selections like Santa's Picks, Candy Card Sour Power, Home for the Holidays, etc.
If you simply can't choose, check out SQUISH's Holiday Faves page for mouth-watering gift ideas – from $5 stocking stuffers to $35 candy boxes.
We hope our Lightspeed holiday gift guide leaves you feeling inspired and excited for your holiday shopping!
Happy Holidays!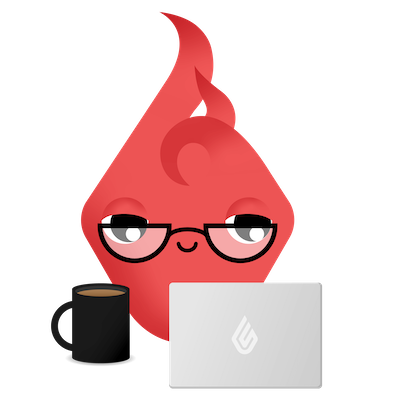 News you care about. Tips you can use.
Everything your business needs to grow, delivered straight to your inbox.