10 marketing tips for retail stores!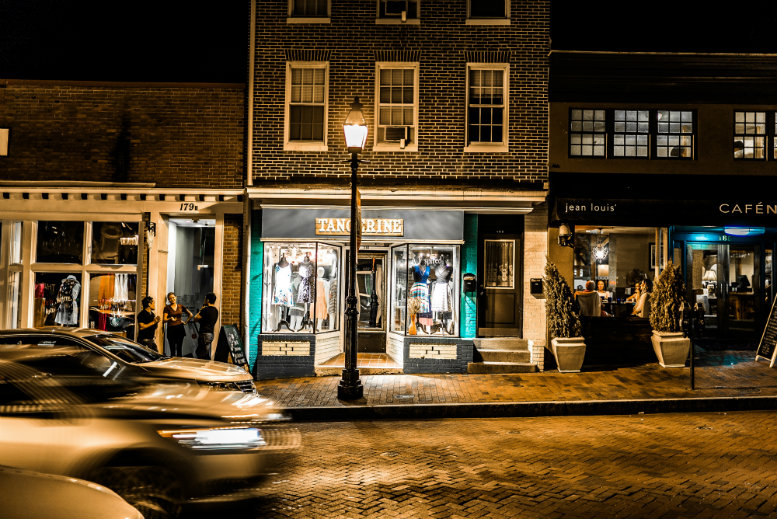 Earlier we brought you 8 retail marketing tips…and now we're back with 10 more! We've gathered 10 more comprehensive retail marketing tips which cover five major components of an effective marketing strategy: customer happiness, offline marketing, online marketing, in-store strategy and branding.
1. Reward customers with loyalty and referral programs
It's simple: keeps customers happy. Not only do loyal customers spend more, they're more likely to refer your business to a friend or family member, who then has a 92% chance of trusting you simply because your customer was happy about your product or service. When you look at it this way, loyalty programs and referral programs make a ton of sense if done right.
Show customers that you appreciate them:
Loyalty programs work to keep your customers engaged and happy because it's the simplest way to say "Thank you for your loyalty." Customers are delighted by the fact that they can earn points that can translate into bigger rewards simply by purchasing items they would likely purchase anyway. And most of the time they buy more simply because of the rewards they can collect.
It's the thought that counts. More than the rewards, it's the mere thought that you're looking out for them and giving them something back that counts. A study by psychologist Norbert Schwartz details how as little as 10 cents can change people's moods, making them happier and more satisfied with their lives.
Referrals are more loyal and more profitable. A 2010 case study concluded that on average, referred customers are more loyal and more profitable simply because they refer other customers. The science behind this is that after people receive rewards or incentives, they feel more inclined to bring in new customers. Plus, a recent retail study by Northwestern University showed that while only 12-15% of customers are loyal to a single retailer, they represent between 55%-70% of total sales.
2. Make word-of-mouth marketing work for you
Word-of-mouth marketing works. There's nothing like being talked about by millions of people, because these kinds of conversations are what can make or break your brand. People are constantly asking the opinion of their peers before making a decision, but it's not always over the Internet and social media – it never has been. A vast majority of discussions about brands, products and services happen in everyday, offline public encounters.
Strategies for a better campaign:
Ask yourself why. What special purpose do you serve your customers? Do you add value to their lives? Before launching its "secret" deodorant brand for women, P&G first determined that the product's value was letting women be fearless. Their marketing arm created social media campaigns focused on women's athletics and the issue of bullying, which gathered more than 1 million followers and increased market share by 8%.
Fuel conversations offline. A year long study by the Keller Fay Group that included 32,000 participants found that 91% of them received information about brands through face-to-face conversations or over the phone. Finding ways to engage customers and in turn making them care enough about your brand to talk about it and even risk their reputation by recommending it to other people is key. So don't let them down.
Blow the hinges off their expectations. Give them an awesome product or dish out some excellent customer service. Provide a "wow" moment every chance you get. 60% of respondents in the study were "highly likely" to buy based on an offline word-of-mouth conversation about a brand. Giving your customers something to talk about helps create trust for your brand because it's real people having real conversations, rather than ads which consumers don't always act on.
3. Find your real audience
If you put all your marketing eggs in one basket, take them all out. The law of diminishing returns will work against you. Putting all your time, effort and budget into one medium is efficient but not effective because you'll reach a saturation point faster and growth will stagnate. It's a given that social media marketing is king in today's marketing landscape, but have you considered going local? Local advertising, radio and newspapers can add another dimension to your campaign to reach more people.
Here's how local marketing can help:
Local radio. Local radio stations often give shout-outs and interviews to local figures that matter to the community. Get yourself interviewed by talking to the station manager or the booking agent of the show. Some restaurants even send food to the local station and the DJ's are more than welcome to say a few kind words about them.
Local search. Google released a research study stating that four in five smartphone users want search ads to be customized to their city, zip code or immediate surroundings and that 72% of consumers who search for local information visit a store within five minutes. If you can position your campaign to focus more on local search, do it.
4. Add value with your email campaigns
It takes time and lots of effort to build an email marketing list, and we know you take great pride in yours. But it just takes a few seconds for a prospective customer to unsubscribe or worse, mark your email as spam if they think the email is irrelevant.
What gives? If you're wondering why nobody is reading your emails, put yourself in their shoes: Would you open it? In email marketing, it's all about trust, and that trust is still built the old fashioned way.
How can you build trust with your customers?

Be upfront. Building trust starts with the opt-in when you're building your list. Make your opt-in obvious and don't mislead them into thinking they're signing up for something else. When they do sign up, clearly explain how they'll benefit, how many emails they'll get in a day, week or month. Repeat this on the welcome email you send. Also, make it easy to unsubscribe and tell them all about the privacy measures you've taken to ensure their contact information is secure.
Stay relevant. Keep your subject line short and concise -69% of email recipients report emails as spam based solely on the subject line. On the other hand, emails with personalized subject lines are 22% more likely to be opened.
Be trustworthy. 43% of email recipients mark the email as spam if the "from" button looks
weird and spammy, so you have to make sure that it bears either your name and your company's name. 75% of people say they unsubscribe to email lists due to irrelevance. It's your job to provide them with valuable and relevant content because that's what they signed up for.
How do you build your email campaigns?
Get our free 6-step guide to email marketing!
5. Make your online presence felt
Do you have an online presence? Having a so-so website and a semi-active Twitter account just won't cut it in today's marketing landscape. Your customers will drop you in favor of a newer, shinier competitor. You absolutely have to update and make your online footprint as big and loud as you can, because everyone wants to hang out with the cool kids.
How can you become relevant online:
Have an awesome website. Your website is your home base. Your fortress of "socialtude". It must be easy to use, informative and straight to the point. You have about 30 seconds to convince a new visitor to stay a while and take in the sights, read what you have to say and discover what you're all about.
Provide great content. Content is always king, so your job is to provide valuable, relevant content that your readers can use. If your readers find your content generally helpful in their lives, this can add to your online credibility. You can also reach out to bloggers and other website owners and do guest postings to cast a wider net for your target audience.
Give before taking. Offering a free ebook by way of an email opt-in is a great tool to build your email marketing database. Just make sure you tell them what's in store for them when they signup, and only send them relevant information or risk losing them.
Social media links. Don't forget to add links to social media sites so that readers can share what they like, but make it as unobtrusive as possible. Many websites and blogs make these links persistent – persistently annoying and always in your face. Don't make the mistake of forcing an issue.
6. Remember that the devil is in the detail
For consumers, it's the small things that matter the most. People will remember that little detail of a clerk smiling and addressing them by their names or the thoughtful placement of store items more than the item they purchased. Humans are sensory beings, and for us, it's all about what makes us feel good that lingers in our memories the most.
How to create an unforgettable experience for your customers:
Encourage interaction. Go to any Apple Store and you'll notice that all Macbook Pro screens are angled a certain way. This is to encourage visitors to adjust the screen to suit their preferences, and in Apple's view, once they touch the machine and see how well the Retina display looks, the potential for a sale increases. This little detail of being able to play around with the hardware has created a sense of ownership for Apple fans. Think about ways you can do this with your store.
Surprise your customers. Costco is the number one wholesale retailer for a reason. Their business model isn't to overwhelm you with 100,000 cheap items of low quality, but with only 4,000 items that are of the best quality but still at great prices. Also, they have these treasure hunts, where customers that really spend time on the aisles looking for the best deals can find expensive designer bags, electronics and even jewelry at low prices. Do something that your customers won't expect to make their experience a memorable one.
7. Grow with the help of beneficial strategic partnerships
Forming alliances or strategic partnerships with other businesses is a key factor in growth. You can offer more products and services while reaching more people with the help of a non-competing business that complements yours. Think outside the box and don't let the confines of your business limit your exposure.
How to find a strategic partner:
Goal and brand alignment. The goals of your company and that of your strategic partner have to align in order for both of you to feel comfortable with each other and for the continued success of the partnership. For example, if your goal is to genuinely help people lose some weight, but your partner's goal is to rip them off first and "try" helping them after, then your partnership won't work. A good example would be a health and fitness brand of clothing aligned with an organic health food producer – these goals and brands align with each other.
Complementary products or services. Look for a strategic partner that can compliment your business and provide products and services that you simply can't. A perfect example would be a hotel and airline partnership. Hotels have their preferred airline (and vice-versa) which they market exclusively, often handing out discounts and offering promos and packages to suit any budget.
Research and communication. Do your research on prospective partners. What is their track record? Check to see if they can really deliver what they promise. Ask industry peers or look for business owners in your network that have dealings with your candidate. Once you establish their track record, you can also provide them with yours. Let them know what you can and can't do. Let them know what your strengths and weaknesses are beforehand so expectations can be managed. Communicate early and often.
8. Use mobile messaging to your advantage
Mobile marketing is an effective way to reach your target audience, with brands and marketers pumping in millions of dollars in campaigns and mobile spending increasing exponentially. The most common forms are search, mobile ads, videos, email and SMS messaging.
Here are a few reasons you should invest in mobile:
Mobile text messaging. One of the more effective parts of a mobile marketing campaign is mobile messaging, with a very impressive 95% opening rate and accessible to 98% of all mobile consumers, this method has a very high ROI when done right. Mobile messaging is highly regulated just like the phone industry due to spam, but if you practice common sense and follow all the guidelines, you can add this effective element to your marketing campaign and reach more people. This includes SMS, MMS and RMM (Rich Multimedia Messaging).
Mobile search. Consumers are now spending more time on their mobile devices than ever before, accounting to 64% of time spent online. In fact, mobile search has eclipsed desktop as the goto research tool, with 42% of mobile users considering it the most important resource in their purchase process.
Quick and offline. The nail on the coffin here is speed and offline conversion. According to Nielsen, 65% of consumers who searched online want to complete the purchase within the day. 52% reported visiting a brick-and-mortar establishment and 64% completed their purchase offline. Reading between the lines, mobile customers want it fast and they want it now. After doing some mobile search, they drop by a physical store to shop around and end up purchasing something more than half the time – all of it offline.
9. Develop, learn and follow your KPIs
Key performance indicators or KPI's, are metrics used by companies to manage, measure and communicate results that must reflect the critical success factors that drive them. KPI's are quantifiable measurements agreed on beforehand, and they will vary depending on the type of organization you are. Ultimately though, they help define and measure progress towards your company's goals.
How to use KPIs to your advantage:
KPI's must be measurable. There has to be an accurate way to measure or quantify your KPI's. If it can't be measured, it's not effective and you can't use it. "Be the most loved company" is an absurd KPI because there's no way to really measure "Love" without defining what that entails. If your key performance indicator is to "increase customer handling time", at least you can crunch the numbers on your average handling time per year or per month.
KPI's must reflect your goals. Define what your company goals are and align your KPI's to reflect that goal. If your goal is to "dominate sales in our industry", you must have a key performance indicator that measures profit versus your competition, like "net profit vs x" or "ratio of converted sales vs returns". It can be anything, as long as it aligns with your goals. Keep the number of KPI's small so you can really focus on them and have everyone on board to achieve them.
Always trust the numbers. Numbers don't lie. Statistics may be hard to swallow, but they're essential if you want to measure your success. Relying on pure gut instinct and being arrogant or overconfident will lead you to focus more on the wrong indicators, which can prove costly in today's analytics driven atmosphere.
How do you track success?
Learn the KPIs that your retail performance should be based on.
10. Set a fair price for everybody
If you have a store, you probably know how hard it is to put a price on your merchandise. This is especially true for many artisans, who are often held back because they just can't put a price tag on their hand-crafted work. There are a myriad of things that go on when figuring out a price for an item and added costs like rent, shipping and labor have to be factored in for your business to be profitable.
How to get your prices right:
Know your customers. Before deciding on a price, try to get feedback from your customers by way of face to face conversations or survey forms. Ask them how much they're willing to pay for an item and ask them about your prices. Let them know that you value their opinion and are doing your market research to better serve them. This will let you gauge your prices based on your current customer makeup.
Don't go on a price war. It pays to monitor what your competitors are doing. Some retailers will slash their prices dramatically in an attempt to undercut you and/or drum up their sales. This tactic is dangerous, more so if everyone follows suit. Customers that paid for something cheap will refuse to pay for it at full price again. If you sell different brands versus your competition, emphasize the quality of your product plus the other service advantages you bring to the table.
Prices alone don't drive sales. Your ability to sell is the deciding factor of whether you'll be able to sell your products or not; your prices are only secondary. Hiring the right salespeople for your business is a step in the right direction. They must be customer service oriented so that you can justify your prices.
Having a great product and prime location may not be enough to getting you to where you want to be. From setting (and then following) your KPIs to ensuring that you're communicating and getting your message out to the right audience, there's a ton you can start doing right away to get your brand out there and increasing sales!