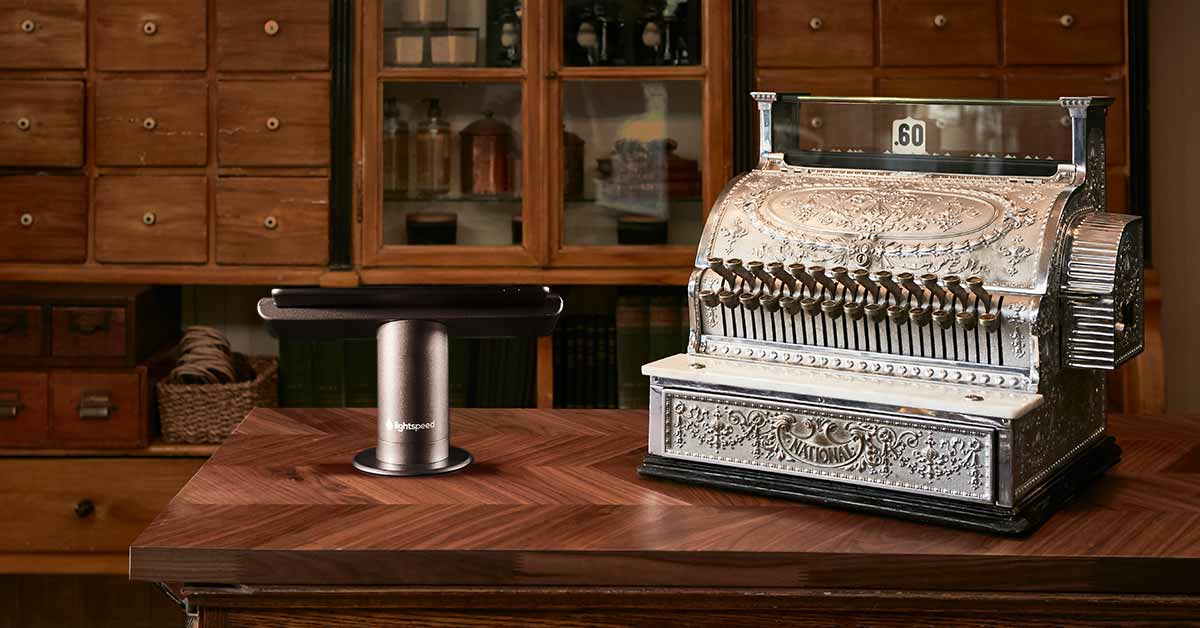 As far back as I remember, I always wanted to be in hospo.
It was the first time I went into a good bar. And I'm not talking about your run-of-the-mill watering hole, I'm talking about a seriously good bar. The kind of place where the bar staff really know their craft. The way they effortlessly carried conversations with customers and team mates simultaneously, and neither felt like they were being ignored. They made you feel like you were the only one in the room. I wanted that, to be a part of it, to be somebody that the people would look at and admire.
And I did, to some extent anyway.
I worked at some sickeningly busy spots. The type of places where you can really cut your teeth in this industry. The type of places where, once they're on your CV, they open doors.
But I always thought that there had to be a better way.
My POS system didn't feel like it was working for me. It never felt like we were on the same side. It felt more like a necessary evil, something I knew that I needed, but I'd have to battle all shift with it to make things work.
In short, I wanted my POS to be something that could help rather than hinder.
In this piece, I'll be highlighting the ways in which your restaurant POS system can work for you to help increase your workflow efficiency, focussing on these key areas:
Let's start with the POS system itself
It was massive! But you've got to understand, this was at a time when most places were still using old, analog cash registers, with ribbon printers, and bulky keypads.
The behemoth, touch screen POS system in front of me felt futuristic. But it took up a lot of real estate.
This was space that could be used for a pass, or for more products to be on display, or even just clean, easy-on-the-eye, blank space.
Pair it with a bulky, wired-in eftpos machine, and you could feel like your whole service area was growing inwards around you. It was a lot.
"…wireless, mobile, and unintrusive."
Now, your POS system is right there, on a tablet.
It's wireless, mobile, and unintrusive. It's turned an over-crowded service area into a clean, sleek space that welcomes rather than terrifies (can you tell I'm claustrophobic yet?).
And it makes things so much easier to connect with customers when there isn't some huge, bulky (not to mention expensive) computer in between you.
But what if I can't afford a whole new POS system?
The short answer is, you don't have to.
Some POS software, such as Lightspeed POS, are device-agnostic, meaning they can run on most older tablets, be they iOS or Android.
Likewise, if you do want a full upgrade, complete with hardware and software (including a POS subscription), we can offer that too.
What was that about POS software?
Gone are the days when you had to learn a whole new operating system to make even the most minor changes.
I used to have to type on a cumbersome touchscreen, with the resolution of a Super Nintendo.
And they were the better ones.
Others I had to plug in a keyboard to type, or even go to the office to make changes.
If I needed to make a quick alteration to an item, or adjust the prices, or adjust anything, that's time I didn't have.
Do things your way
Now, you don't need a software engineering degree to use your POS software, because odds are, you already kind of know.
And the POS software is flexible.
No more scrolling through pages and pages of menu items, trying to find what you're looking for.
From the smallest, hole-in-the-wall espresso bar, to the toppetiest-tier of the restaurant world, you can customise your POS to be as stripped back, or detailed as you like.
It's your way now.
Easy peasy, Lighty Speedsy.
Let's talk about payments and your eftpos machine
Now, if you're like me, you're a human. (Hopefully. The truth is out there.)
I make mistakes, especially when I'm in the weeds and trying desperately to serve as many customers as possible.
The worst mistakes I made were the ones that cost people money.
I'm talking about payments, people!
I've lost track of the amount of times I manually entered the total into an eftpos machine, only to see that I'd added an extra digit (hello $35 coffee!), or too few (hello 35 cent coffee). Most of the time, I caught it, but sometimes I didn't.
Have you ever tried to process a refund on an old eftpos machine? It's like texting back in the 90's.
"…searching through a pile of eftpos receipts that have been stapled together…"
You had to press a seemingly infinite amount of buttons to find the right menu, then find where the refund section was, then see if anybody knew the password (why didn't anybody ever know the password?), and if you were lucky, about 3 minutes later, the customer would have their money refunded to them in 3-5 business days.
Or you couldn't figure it out, and you were just so damn busy that you gave it to them in cash (remember cash?), and you'd tell yourself that you were gonna reconcile everything come closing time.
You'd forget, and now your cash register's out.
And I don't want to talk about trying to find a transaction from another day, okay?
Let's just say, searching through a pile of eftpos receipts that have been stapled together for an amount of money and a matching last 4 digits of a card have robbed me of some of my best years, and I'm still not over it.
Those times are behind us.
How integrated payments can change the game
Now you can integrate your eftpos machine directly to your POS.
No more $35 coffees or Nokia-level texting skills. And refunds are dealt with via the POS software rather than the eftpos machine itself, so it's in plain English (or whatever language makes you comfortable). The customers just tap it and go.
Quicker and contactless payments
With fast payments, paying becomes a one-click deal. A simple tap on the screen can send the payment right to your eftpos machine.
And with digital payments becoming the overwhelming norm, you can focus your energy to where it belongs: with the customers.
Utilising the mobility of a wireless eftpos machine can change the flow of your entire venue, now that all roads don't lead to a metal box full of cash behind the counter.
And when you're cashing up at the end of the day, your eftpos takings automatically reconcile with your POS, and can even sync to your accounting software, saving you time at the end of a shift.
Now you can be out of the door, and into a relaxing bath (or something stronger, if you like) even sooner.
Online ordering & restaurant delivery: one man's struggle against an inanimate object
The phone's ringing again. It's always ringing. Despite how loud a busy restaurant can get, that shrill noise will always cut through and haunt me until my dying days.
And you always had to answer it, which I still can't understand, let alone accept. Somewhere along the line, the customer on the phone outranked those that are there in the flesh? Riddle me that.
But I had to answer the phone.
I'd turn to the couple at the register and do that weird, silent, mimed apology, and try to hear what this person on the phone wanted.
It was a takeaway order, and a big one at that.
I'd clear the couple at the register's order, and start a new one.
I'd be entering everything as I'd heard it, and everything's fine, until the person on the phone wanted to change something with that last item.
"…weird, silent, mimed apology…"
Let's start again.
I'd mouth 'sorry', to the patient couple at the register, and fumble on the cumbersome old POS system to put the last item back through with the alterations, all the while, the customer on the phone is onto their next item, so I'd have to half-listen to that, whilst putting in the last item, and it'd all cascade until I finally read them their order back, hoping that I've not missed anything.
Oh, and they want to pay via card over the phone. Great.
I'd go through everything with my eftpos machine (again), and when the payment clears, I could finally send the order through to the kitchen, and hang up.
In my haste, I'd forget to grab a name for the order, but these lovely people in front of me are still waiting to pay, so I'd quickly find their order, and try to ignore my nemesis, the phone, as it sings it's haunting song again.
What I would've given for Lightspeed POS's online ordering integrations back then
Probably my first born. Okay, maybe I'm being a bit dramatic, but you get the gist.
Now, all of your takeaway orders can be completed 100% online.
You can set up an entire digital menu including all alterations, surcharges, and modifiers. And it can all happen in the blink of an eye, leaving them to focus on giving their dine-in customers more attention.
And integration with major delivery platforms like Deliveroo, Doordash, or UberEats, means you can be promoting your menu to an even wider audience. Pair that pass-thru printing, and your order goes straight to where it needs to go, just like with dine-in. Food goes to the kitchen, drinks to the bar, and your POS deals with all of it.
And if you're at capacity, you can disable online ordering with a tap. No worries.
It's truly a golden age for online ordering, as my ever-expanding waistline can attest.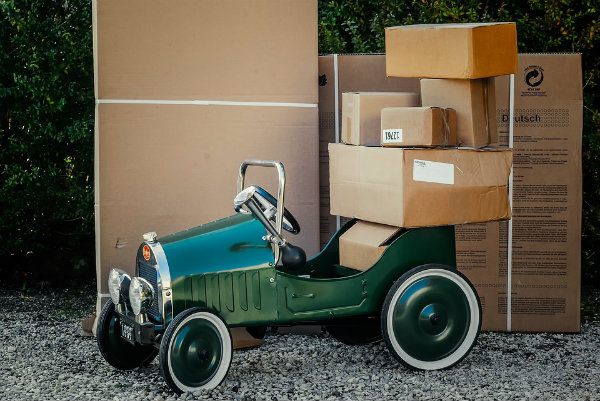 Why should you use your POS system to increase workflow efficiency?
Why wouldn't you?
If you want your shifts to run smoothly, and you don't want your staff to develop unhealthy obsessions with telecommunication equipment, utilise your POS system to increase front of house workflow.
It's the most powerful tool at your disposal.
From clearing valuable space at the cash register, to streamlining the POS software, to linking seamlessly with your eftpos machine, and handling all of your online ordering, it's almost like having an extra set of hands at all hours of the day.
Like I said, I always wanted to be in hospo, and now, your POS system does too.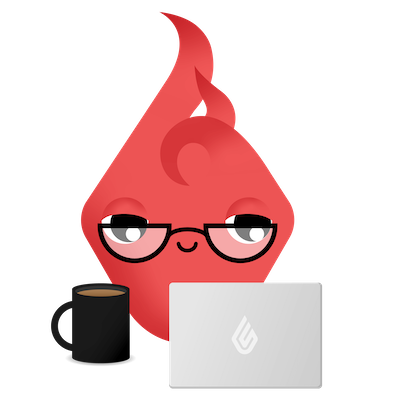 News you care about. Tips you can use.
Everything your business needs to grow, delivered straight to your inbox.