When building a new feature at Lightspeed, we consider it paramount to involve our customers in the process from the very start. We're also lucky enough to have a roster of awesome customers that are willing to help us out.
Most recently for Lightspeed Restaurant, we conducted a series of workshops to help validate that our UX changes made sense for all our user types across our different markets. This was the first time we ran the same workshop across 3 targeted regions: Europe, Canada and the United States. We worked with amazing restaurants and bars including: Bar Renard, Bar Palco, Le Bremner and Loic in Montreal, Wurst, T' zonneken and a Golf Club in Belgium, and Lutze in New York ( Please go visit them and you will see how passionate and great their experience is!). For this particular exercise, we focused on our Table Service and Bar end users as the UX workflow we were validating was predominantly for those user types.
Workshops like these are invaluable in steering the trajectory of our designs and the future of our roadmap. Which is why we highly recommend embracing this kind of design thinking approach before diving head first into building new features… it's also just a lot of fun!
Here's how we did it, what we hypothesized, what we learned from our users and what we did about it in the product.
Part 1: The Workshop Format
We used a specific set of design thinking activities to guide the workshop and make sure we would derive the answers to our questions and assumptions.
Start with an icebreaker.

To get everyone in the mood to be open, creative and okay to be out of their comfort zone, you start with an icebreaker. Whether it is building a structure with pipe cleaners and puddy or a quick drawing exercise, come up with something fun, engaging and interactive. Most of your participants will not be used to doing workshops so getting everyone on the same page is a great way to start.



Identify Pain Points.

Using post-it notes, this activity's goal was to hear feedback about features and workflows that currently frustrate or constrain users. This not only helped us (in the product group) keep a finger on the pulse with our end users,

but also allowed us to keep record of that feedback for future developments on our product roadmap.

Design Critique.

Here's when our users gave us feedback on our proposed solution for a specific feature. We showed them printouts of the screens and new sections of the app. Without any context, we asked them to brave the unknown and tell us what they were seeing, what confused them and what made sense. They were very responsive and had some really relevant feedback.

Design Ideation.

Here users drew what their ideal version of that workflow could be, keeping in mind what we had covered before. Some people jotted down words to describe what they would want and others were more visual. It was really interesting to see what everyone came up with given their respective backgrounds in the industry.


Part 2: The Hypothesis
With this exercise, we were trying to validate if users would benefit from the addition of a Live Dashboard. This screen would allow them to live in one screen and see everything that pertained to them. By including Live Stats and an Orders List showing all their open tables, we thought it would help users be more productive and proactive throughout their shift. We also wanted to make sure that the content we were showing in the list was the most valuable at a top level.

Part 3: What we learned
We ultimately found that the goal of our users was to be in and out of the POS as fast as possible. Conclusively, speed was the number 1 concern worldwide. The proposed Live Dashboard meant that we expected users to hang out at the POS and try to "get ahead" and this proved not to be their goal. They really aren't looking for motivation from the POS, or need on-the-go analytics. Our users just want to get in and out of the POS ASAP! The overwhelming majority in Europe and Canada said that a visual representation of the tables was more useful than a list of orders. Who knew? Although they preferred the visual floorplan during their shift, they found the list could be useful in the context of ending a shift or ending their day. In the US however, users surprisingly preferred the list view over the table representation. Evidently, these were very opposite responses to the same proposed solution.
Another discovery we had was that in the US and Canada, tips are a main motivating factor for our end users. Meaning users in these regions wanted a clear indication of an order's tip status whereas European users wanted to be able to disable tip-related features altogether.
Another thing that stood out was the reaction to our proposed new tab navigation structure for the app. This change received overwhelmingly positive feedback and will be the at the root of most future changes.
Overall, the design ideation was extremely fruitful. The amazing ideas and concepts that came out of the session were truly inspirational and heavily impacted how we iterated later on.


Part 4: What we did about it
Because of the rich and varied feedback we received depending on region, we had to go back to the drawing board and here's where we landed. The Live Dashboard would really be a Profile with smart notifications, telling you how many open tables you have or how many receipts have not been tipped etcetera. This will allow the user to interact with this content either passively or actively. It will also be smarter by region, so the business can decide if they want to support tips or not. We will keep the visual floor plan and build a new section of the app called Orders. Orders will allow each user to filter that list as they see fit and see all orders if they want to. By providing this visibility it will allow them to use this list view or the table view. Both the Orders and Tables will push to the order itself (if you have permissions). Some of the ideas that came out of the ideation session are informing how we tackle menu management in the back office. We also changed a lot of the data that we show in the list based on the feedback. Because of all this rockstar feedback, we feel confident about this feature that we be rolled out soon!

Part 5: Final thoughts
Listen to your end users. They have very valuable insight into your product since they use it daily. Their knowledge is gold. Make sure you engage end users who are articulate and passionate about what they do. Every single person that was in our workshop loved what they do and really care about improving the software. When listening to them, dig deep into the ultimate task or job they're trying to accomplish because sometimes, the pain points that are being brought up have a different root cause. You want to make sure you're solving the right problem. Once you've collected all their feedback and are ready to materialize it, don't let the feedback loop end there. For example, we plan on beta testing with the same participants to keep our feedback loop going. Lastly, involve who you can across the company. When conducting our workshop sessions, we had help from incredible Lightspeeders in Support, Customer Success, Documentation, Sales, Development, Design and Product Management. By involving other internal stakeholders, they not only learned from end users firsthand and but also learned about design thinking.
Thank you to all the participants for your time and your insanely amazing feedback.
Katrina M, Felix H, Matthew P, Isabelle C, Eitienne P, Charles-Etienne B, Mark R, Alex HQ, Giovanni V, Sascha B, Koen DB, Mathias VD, Mathias V, Allie DM and Joel O.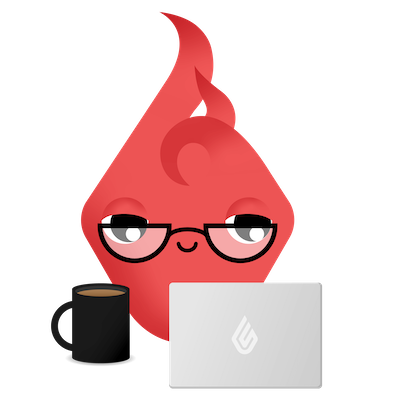 News you care about. Tips you can use.
Everything your business needs to grow, delivered straight to your inbox.