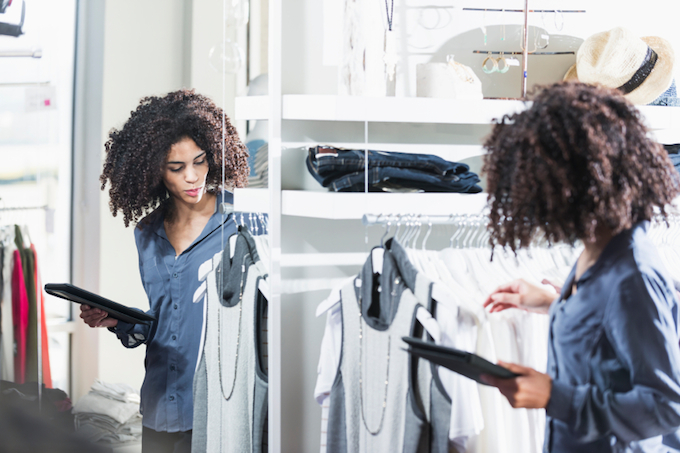 Receiving the wrong merchandise at the wrong time, or in the wrong quantity, can be a nightmare scenario. Unfortunately, it's one that almost every retailer might deal with at some point or another. When it comes to working with vendors, accurate ordering is crucial — not to mention choosing the right vendors and products. Smart buying from the right wholesalers is at the base of any retail success, so we spoke to Jill Sherman, a former buyer for Harvey Nichols in Hong Kong and founder of Modalyst, about the best ways to go about making shrewd buys from the right people.
Q. How can you ensure proper deliveries from a vendor?
A. Communication and timeliness are paramount to building a lasting working relationship with a vendor. You can never over-communicate! Always make sure that you and the vendor are on the same page with pricing and shipment window, down to the nitty gritty details such as materials, patterns, etc. When everyone has the same expectations, everyone is satisfied. Also, it is best practice to always make timely payments. Vendors are often small businesses too, so keep in mind that late payments can be inimical! Lastly, communicating any feedback — positive or negative — is extremely helpful for the brands. They should also understand their sell-throughs, which will help guide a stronger product design the next season.
Q. Trade shows can be overwhelming; what can retailers do to help guide their choices?
A. Keep your customer in mind when searching through various vendors. There may be many brands that catch your eye, but always consider, "Is this a product my customers will love?" Curation is key to merchandising and returning customers trust your impeccable ability to curate their closet with products your store has to offer!
Q. Are there any "red flags" merchants should look out for when buying from a new vendor?
A. Red flags may include disproportionate pricing margins, unreasonable lead times, bad imagery, poor quality, or general unresponsiveness from the vendor. Always use your best judgment and be thorough with your questions when seeking out new vendors! Also look for a well thought through collection. You want to build brand loyalty, and a repeat customer. Consistency within a brand's collections helps build that loyalty, and in turn, a strong customer base.
Q. Should a retailer negotiate a discount in the case that goods arrive after a certain ship window?
A. Negotiating a discount after a price has already been agreed upon may be a little jarring unless the vendor firstly offers. Incidents such as this are always preventable. When vendors quote estimated lead times, they typically leave some cushion room to ensure that their delivery window is accurate. If there was an honest mistake due to courier delays or production problems, it's best practice to forgive once. Hopefully, this is not a recurring issue!
Q. Can an independent retailer pre-negotiate return guidelines in case they aren't able to sell the goods?
A. Independent brands are unlikely to reward retailers with buy back terms. The brands simply cannot afford it. That said, for retailers, there are several options to avoid the risk of excess inventory.
1. There is the option of purchasing a small quantity for the first batch to make sure the product is a good fit for your store. This can easily be done by participating in Group Buys and purchasing collectively with sites like Modalyst.
2. There is also the option of displaying items on consignment so the retailer receives payment upon purchase of an item. The commission split can always be negotiated with the designer.
3. Lastly, you can test product through an online eCommerce shop which has a complementary assortment to your in-store brands. If a retailer creates dropshipping relationships with brands, they are able to test customer demand before purchasing inventory for a brick-and-mortar store. Modalyst offers these services.
Q. If something isn't performing well, how can you tell if it's just the category, the item itself, or the brand you bought it from that is the problem?
A. A sure way to understand why a product isn't performing up to expectations is to ask your customers. Oftentimes, independent retailers have returning customers that sales associates are on friendly terms with so don't be afraid to get their opinion! Are other products in that category doing well? If yes, then try to understand how one particular item differs from the rest in the same category. Could it be price? Color? Material? Visual merchandising? If not, then it may very well be the category rather than the product. To get to the root of the problem, ask your customers.
There are many ways to source unique brands, but each method comes with an opportunity cost. Traveling to market weeks in various countries can be very expensive, visiting showrooms can result in limited selections, and scouring the Internet is time-consuming and opaque.
Modalyst was created as a solution to these problems, giving buyers a platform to find cool brands from all over the world, in a time-efficient manner. Best of all, you can do your buying from the comfort of your own home, 24/7. Whichever ways you choose to source your great vendors, keep your customers' needs in mind and your inventory controls in check! For more buying tips, check out our Independent Retailer's Guide to Buying Inventory.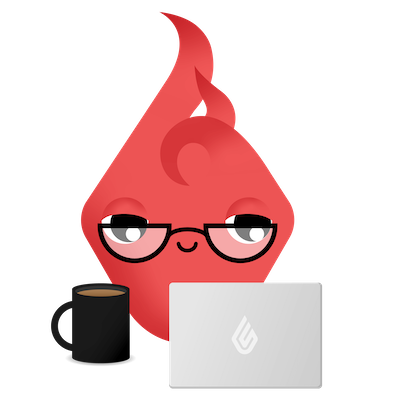 News you care about. Tips you can use.
Everything your business needs to grow, delivered straight to your inbox.