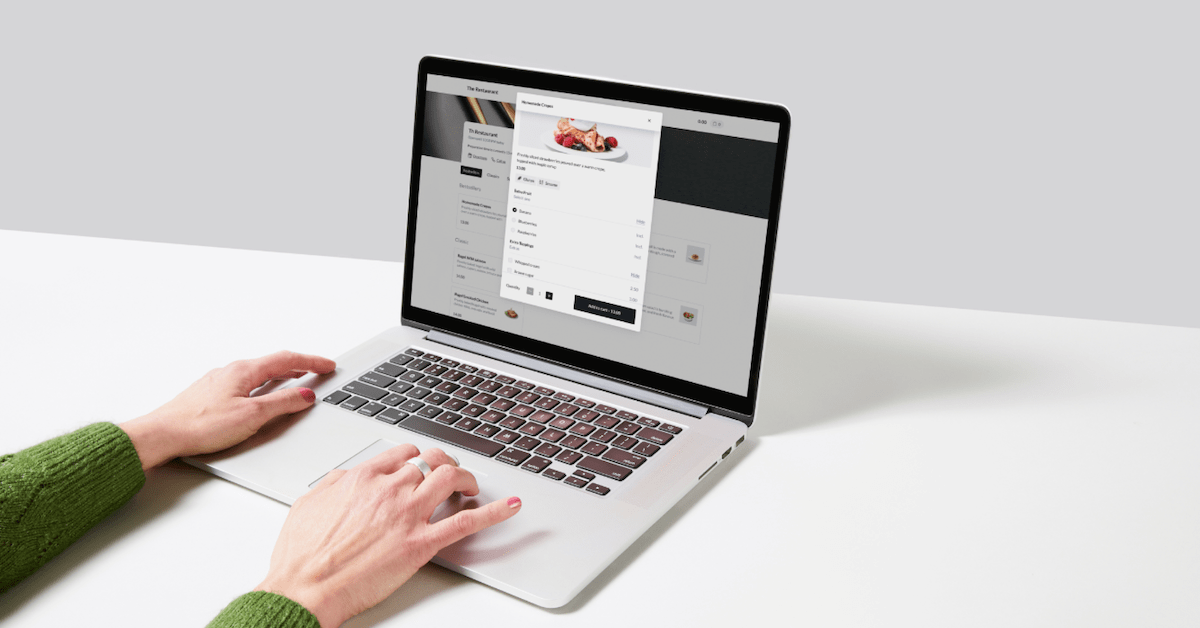 The popularity of online food ordering has skyrocketed in recent years, and the new channel has become a mainstay for many hospitality businesses.
While the Covid pandemic was a catalyst for the dramatic rise in online food ordering, its convenience proved popular with customers, and online food ordering is set for further growth in the coming years.
According to Statista, this year (in 2022), 7 million Australians will order food for delivery via food delivery apps, such as Uber Eats, Deliveroo and DoorDash or directly from the venue. This is expected to rise to 9.8 million people by 2026 – an increase of 40%.
In addition to this, a recent OpenTable survey found that 79% of Australian diners wanted restaurants to carry on offering delivery and takeout services.
From third party delivery apps to pre-ordering takeaway, online ordering systems are an excellent tool for hospitality businesses to reach more customers and drive profits.
But what is an online ordering system, and how will one benefit your business?
This guide will answer these questions (and more) to help you decide if an online food ordering system is the right solution for your business.
Let's dive in.
What is an online food ordering system?
An online food ordering system allows your business to accept and manage orders placed online for delivery or takeaway. Customers browse a digital menu, either on an app or website and place and pay for their order online. Venues will then receive the order details via their chosen online food ordering system and produce the order ready for delivery or customer pickup.
While online food ordering systems have been around for several years, demand for this technology took off during the pandemic. With extended lockdowns and restrictions, hospitality venues quickly pivoted their businesses to offer online ordering solutions so their customers could continue to enjoy restaurant-quality food at home.
Despite the easing of restrictions, demand for takeaway and delivery food has remained high in Australia, with the number of people ordering food online for delivery increasing by 27% from 2020 to 2022.
With this in mind, it's unsurprising that hospitality businesses are opting to partner with an online food ordering system to help boost their sales and attract new customers.
Options for businesses: delivery, order ahead & more
No matter what type of online ordering service you're looking to offer, be it delivery or takeaway, providing customers with different ordering options is a great way to diversify your business and keep sales rolling in.
But what options are available, and which are best suited to your business?
Apps for delivery: Uber Eats, Deliveroo, DoorDash & Menulog
Third-party delivery apps are a quick and easy way for hospitality venues to reach a large pool of potential customers. And instead of having to use their own vehicles and drivers, businesses can outsource these services to a third-party delivery service.
Uber Eats, Deliveroo, DoorDash, and Menulog dominate the Australian delivery market. According to Statista, in the last 12 months:
66% of Australians have used Uber Eats

50% have used Menulog

29% have used Deliveroo

27% have used DoorDash.
The downside? These apps can charge up to 30% commission, which undoubtedly eats into profits, and with razor-thin profit margins, every dollar really does count.
However, the pros of partnering with a delivery service need some serious consideration as they can provide a wealth of new customers and revenue streams.
Lightspeed Delivery
Lightspeed Delivery makes it easy to manage multiple delivery platforms from one centralised system.
You can integrate your Lightspeed POS with Australia's leading delivery platforms; Uber Eats, Doordash and Deliveroo. All delivery orders from these partners will sync to your Lightspeed POS so that you can manage them just like any other order!
"As far as Uber Eats sales are concerned, we've seen an increase since it's come through Lightspeed Delivery, but we've also seen further efficiencies in our team's operations. We no longer need to worry about consulting an Uber Eats tablet – because it's all integrated, it takes so much of that hassle away, it's been fantastic for everybody." – Dandelion & Driftwood, Lightspeed customer.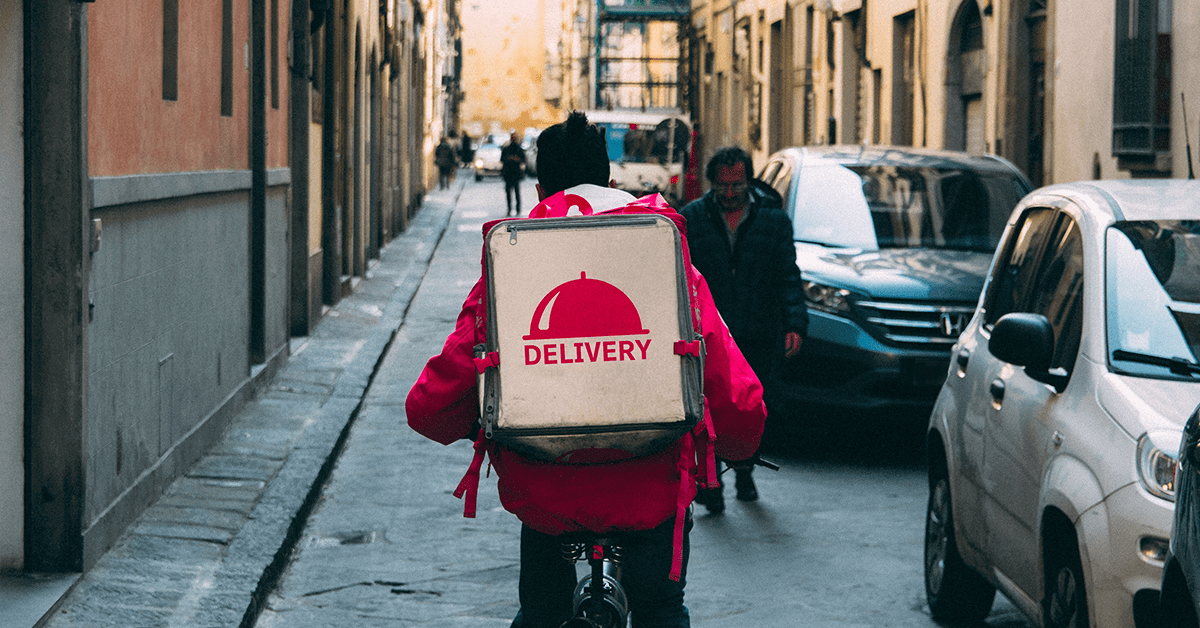 Online ordering apps and websites
Online ordering apps and websites give restaurants the technology to provide online ordering services for collection and delivery. Unlike third-party delivery apps, online ordering systems allow restaurants to integrate their digital menu with their website so that customers can place orders directly with the venue.
The great thing about online ordering systems is their customisability. It's easy to create a digital menu that incorporates your logo, brand colours and food photography, so it seamlessly blends in with the rest of your website.
Many of these apps also include QR table ordering technology – where customers can scan a QR code at the table, order and pay for their meals and drinks from their smartphone.
Some popular online ordering systems include:
Lightspeed Ordering
Lightspeed Ordering is a great solution for venues that want to serve convenient ordering options from one platform.
Simply sync your menu straight from your point of sale (POS) system to create a digital menu hosted on its own unique webpage that can easily be customised to match your restaurant's brand. As well as being linked to your website, your digital menu can also be shared on social media or within marketing emails so customers can order for delivery or collection.
"I've had no complaints from customers using Lightspeed Ordering. They really like it, it's really easy. It's the apple of online ordering. It's customisable – we can include our name in the URL and our branding." – Naïm, Lightspeed customer,
Learn more
about how Lightspeed Ordering helped the team at Naïm pivot their business.
The benefits of an online food ordering system
Online food ordering systems have numerous benefits, from opening your venue to potential new customers to boosting profits with a new revenue stream.
Appeal to new customers
​​According to Statista, 43% of people say they order food online because they don't feel like cooking. That's a huge pool of potential new customers who are actively searching for restaurants online to order food.
Therefore, having an online food ordering system, be it via a delivery app or integrated with your website, automatically opens up a whole new base of people previously restricted by location or because they didn't know your restaurant offered takeaway or delivery.
Plus, if new customers order online and enjoy their experience, they may decide to visit you in person or at least order from you again.
A new revenue stream to boost profits
Introducing online food ordering is a great way to add an additional profit-boosting revenue stream to your business. Our data shows that customers who purchase their food through an online food ordering system spend 25% more than traditional dine-in orders.
Plus, offering online ordering gives you an extra revenue stream to fall back on when there's less foot traffic, such as bad weather days or typically slow periods like Sunday nights.
Easier to upsell
According to research conducted by the National Restaurant Association, 35% of consumers agree that it's easier to customise their order on a restaurant's site or delivery app than when they're dining in.
When dining in, waitstaff often may forget to ask if customers would like to upsize their meal, add a side, or customise their meal. However, because it's easy to build upsell and cross-sell workflows within your digital menu, customers can quickly customise their meals or add sides for a small additional cost – bumping up your average spend.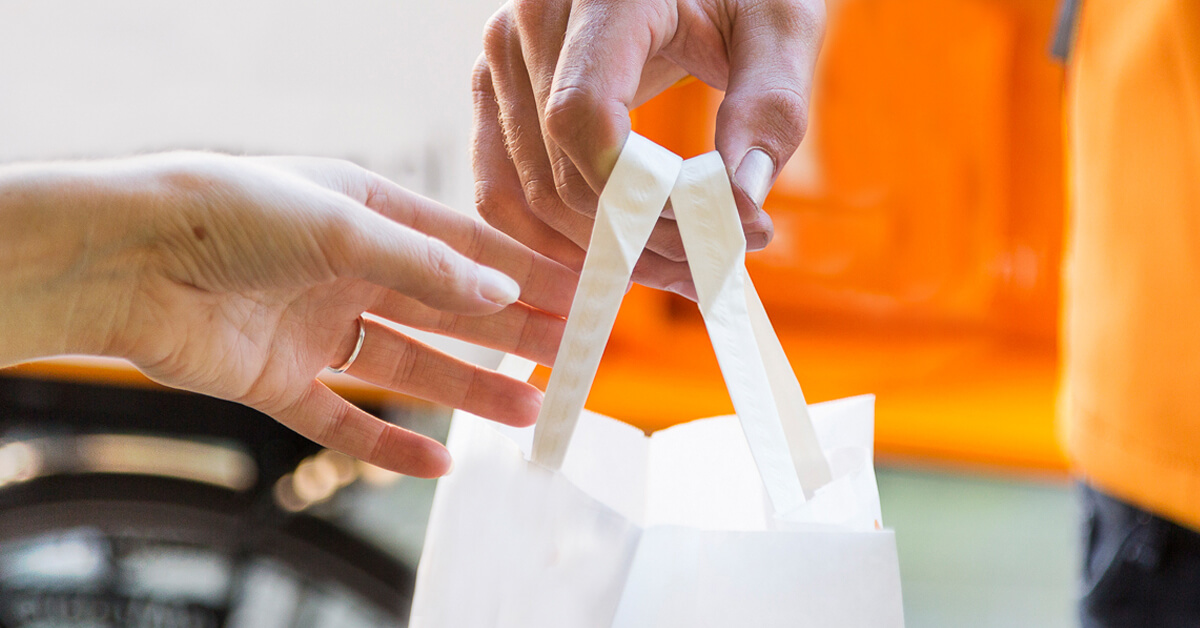 Why should a business set up an online food ordering system?
According to 7Shift, over 80% of restaurants are turning to technology – like online delivery apps, POS software and restaurant analytics – to help them run their business successfully and efficiently.
When it comes to online food ordering systems, businesses can expect to minimise their order errors while also boosting staff efficiency.
While phone orders are still important for many food businesses, writing complex orders with pen and paper means a higher chance of making mistakes. Online food ordering systems mitigate the risk of order errors caused by your staff mishearing an order or jotting it down incorrectly.
"With less people on the phone, it increases your output and saves time – you make less mistakes." – Tankk Fish & Chips, Lightspeed Customer.
Plus, letting customers place an order through an app puts the responsibility of getting the order right (literally) in their hands and lets your staff focus on other, more important tasks.
"With Lightspeed Delivery, you're looking at that time being saved very quickly, which gives the team the opportunity to better use their skills elsewhere in the business." – Dandelion & Driftwood, Lightspeed customer.
Questions to ask when deciding on an online ordering system
There's a lot to think about before investing in an online ordering system, and your decision will depend on your business goals and what will work best for your venue.
To help with your decision-making process, here are some things to consider:
Order ahead, delivery or both?
The first consideration should be if you want to opt for an online food ordering system that offers delivery – such as Uber Eats or a platform that lets you take orders on your website for customer collection.
Partnering with a delivery service means you won't have to deal with the hassle of hiring and training skilled drivers or riders, renting vehicles, and insurance, as all of these logistics are taken care of.
If you think delivery seems like too big a step for your business to take right now, you can always try partnering with an online ordering system that lets your customers place orders via your website and collect them in person later on.
Compatibility and integration capabilities
Ensuring your chosen online food ordering system is compatible with your POS system will ensure that all of your orders are handled without a hitch.
A fully integrated online food ordering system will allow orders to sync directly to your POS, just like a dine-in order. This means your staff won't have to waste time double handling orders by re-entering them from one system into another. It also helps to reduce order errors and speeds up production, as orders can be directed to print in the kitchen as soon as they're placed.
Customisation
Your chosen online food ordering system should allow you to customise the look and feel of your digital menu to fit your brand. This could include uploading your logo, photos of your dishes and customisable text colours.
Online ordering systems should also be flexible and customisable to adapt to your changing menu and workflows. For example, it should also be easy for you to edit your menu, pricing, food photos, opening hours, out of stock dishes etc.
Easy to use interface
The average consumer has an attention span of around 5-8 seconds, so you want your chosen platform to be user friendly and easy to navigate, so it's quick and easy for your customers to place an order.
This could include easy to navigate menu categories, clear pricing, detailed descriptions, food photos and a seamless checkout process.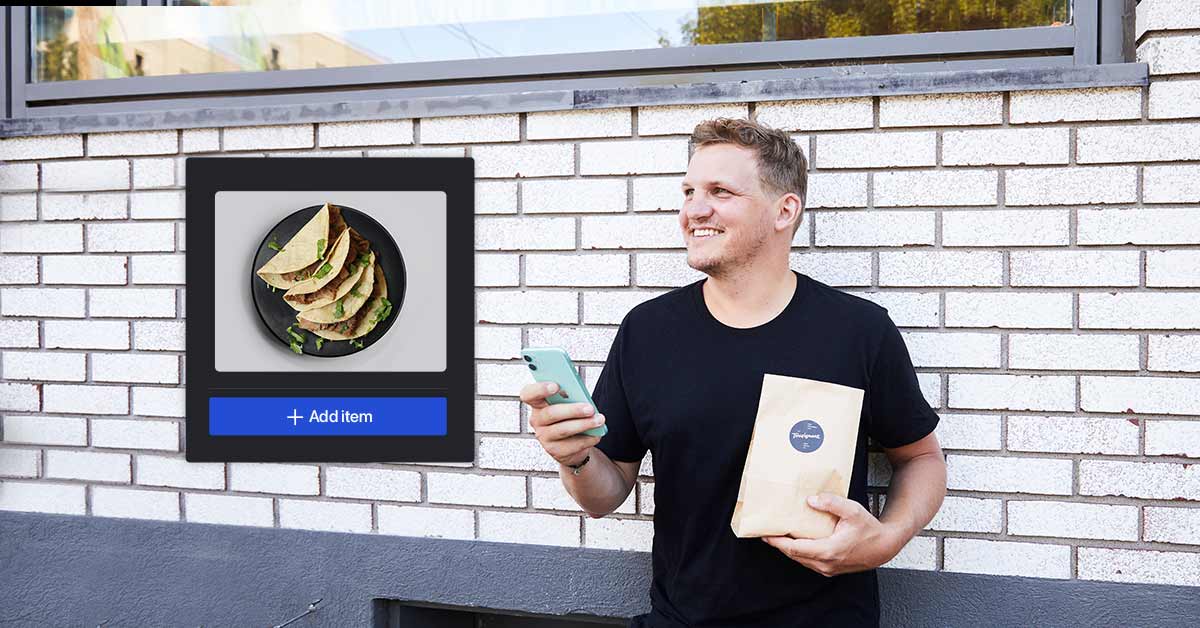 How Lightspeed can help
Before deciding which online ordering or food delivery app you want to partner with, it's first important to make sure it's compatible with your current workflows to minimise any disruption to your back of house.
Lightspeed has a suite of tools specifically designed to help hospitality businesses manage their online food orders. No matter if you're looking to offer delivery via a third-party app or online ordering for customer collection, Lightspeed can help make these processes more efficient.
Lightspeed Ordering, for example, lets you sync your online orders straight to your POS and kitchen printer – just like a dine-in order. It's also super easy to update your digital menu, add promotions and make customisations all from the same platform – meaning minimal disruption to your operations.
On the other hand, Lightspeed Delivery allows you to integrate your POS with some of Australia's leading delivery apps: Uber Eats, Deliveroo and DoorDash. Delivery orders automatically sync straight to your POS, so you can manage them like any other order.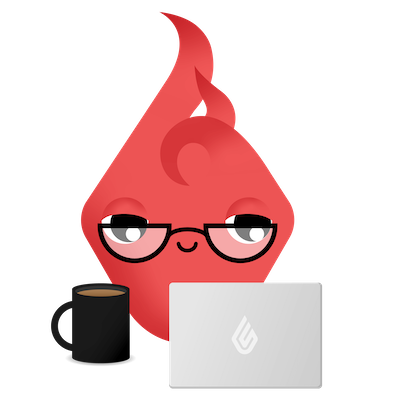 News you care about. Tips you can use.
Everything your business needs to grow, delivered straight to your inbox.