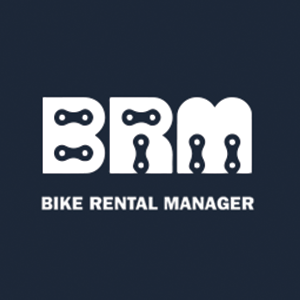 Bike Rental Manager operates every aspect of your bike rental business.
For bike stores with fleets from 20 up to 2000 bikes.
BRM is software to optimize your bike rental business. Manage:
Online bookings on your site and via distribution partners
Customers
 Rental tickets
 Real time bike availability & visual planners
Maintenance
 Transactions
 Electronic Waivers / contracts
 Two-way integration with Lightspeed
 Kiosk mode for tablet registration
 Barcode scanning for rentals (optional)
"Best software for bike rentals! First of all, the service is fantastic and fast! The software never fails. Every need a bike rental has is featured."
– 54/11 Bike Holiday, Spain
Extended description:
Localizing everything on one software platform will save any business owner an enormous amount of time and effort. You will also get more bookings from the fully integrated online booking system.
The software has a huge amount of features to actually help run your entire rental business. Not just taking bookings, but managing bookings, admin and day to day operations. Yet it remains incredibly simple to operate.
We have developed a two way integration with Lightspeed, meaning that you can seamlessly share customers, rental tickets and transactions with your Lightspeed (cloud) POS.
BRM was created in 2011 by a bike rental store owner. We develop the software by talking to bike stores to find what they need. We hire bike-store staff on our team. It is now used in well over 20 countries to handle many millions of dollars of bike rentals annually.
Product:

Retail