Omnichannel retail features
Improving the customer experience.
Omnichannel vs. Multichannel solutions
See the benefits of becoming an omnichannel retailer compared to using a multichannel solution for your business.
Unlimited opening hours
Keep your shop open 24/7 to give your customers the freedom to choose when (and from where) they shop.
Flexible shipping
Allow customers to ship their items wherever they prefer, whether to a store location, their home or their workplace.
Brand familiarity
Offer your customers a consistent brand experience that builds loyalty and encourages repeat business.
Smooth cross-channel shopping
Create a smooth shopping experience that allows your customers to move from in-store to online and back again.
Better customer service
Gather customer data across all platforms in one, centralized, location and reward guests for their online loyalty when they visit you in-store.
Targeted promotions
Send customers relevant rewards based on their online and in-store shopping habits, encouraging them to continue shopping at your store.
Becoming an omnichannel retailer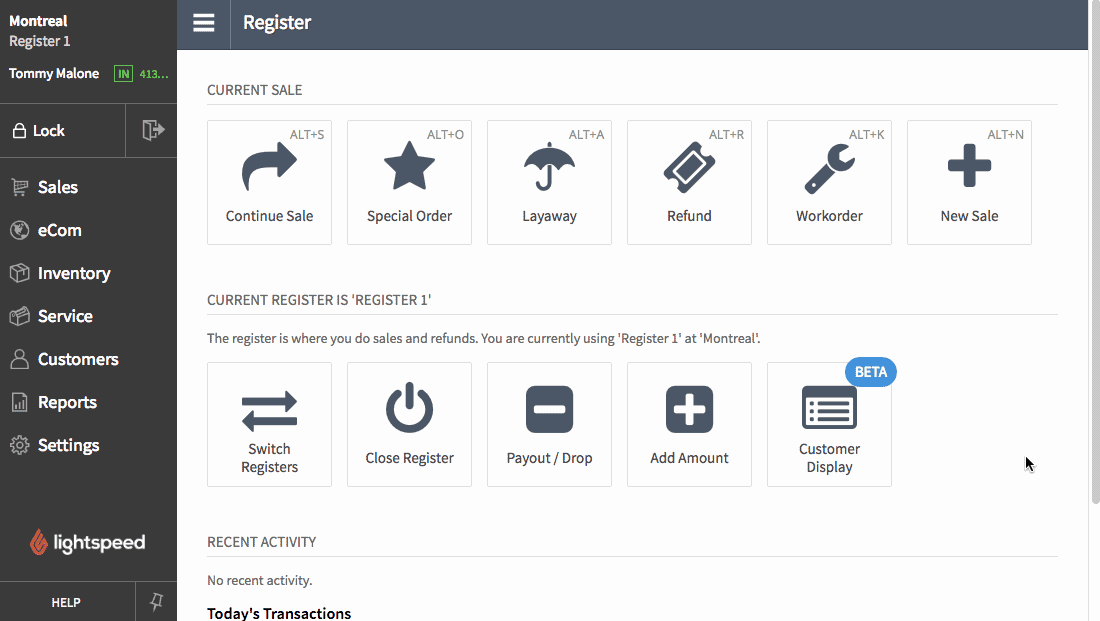 Start a free omnichannel trial
To start using omnichannel, fill out the form to start your free Lightspeed Retail trial and enable Lightspeed eCom as shown. That's it! Have questions? Contact us at any time.
Explore the world's most powerful POS for free.
14-day trial. Unlimited access to all features. No credit card required.