How To Keep COGS Low & Margins High
The ultimate restaurant back of house (BOH) eGuide to increase profit margins. A joint resource from Lightspeed & FoodByUs, this guide shares industry insights on optimising your BOH process so you can ultimately keep your COGS low and margins high.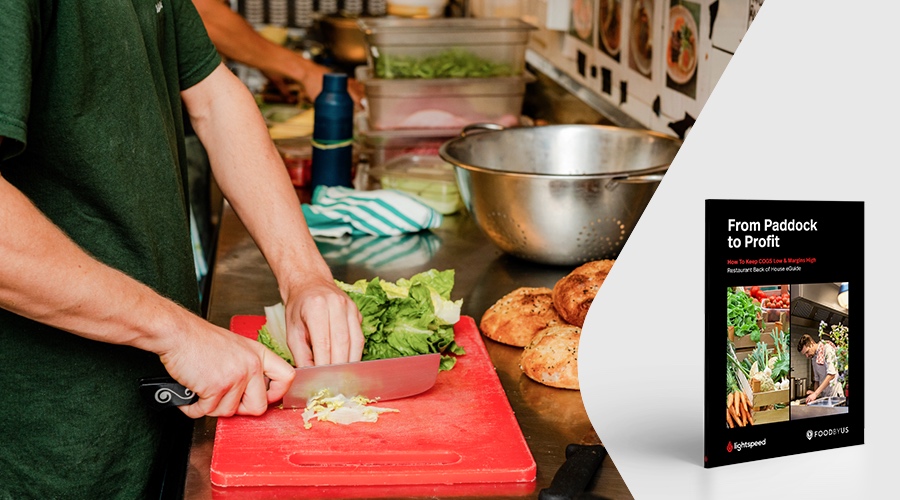 Guide
Venues should strive for 25% COGS to remain profitable. This eGuide shares how you can systematically achieve that with tips on: 

How to pick the most

competitive pricing 

Dealing with

unreliable suppliers

 

Knowing what's in season:

free ingredients chart

How to calculate

COGS & profit margins 

Pricing your dishes:

margin vs. markup
*
Personal data that you submit will be collected by both Lightspeed and FoodByUs, the publishers of this resource. Both parties may contact you to provide you with further hospitality resources, materials and solutions. For more information about how your personal data will be handled please see the respective privacy policies of
Lightspeed
and
FoodByUs
.